Body Liberation Advocate Maggie McGill shares their story and the inspiration behind their new ebook Weightless with TCF.
In elementary school, I was the slowest kid on my soccer team.
The coach would run with me, so I wasn't running alone. This was kind, but the message was clear: your body is different, and it doesn't measure up.
I was the slowest on my team all the way up until my senior year of high school. By then, I had solidified two things in my mind: I hated running, and my body will always fail me.
Maybe you have a similar story about gym class or recess.
I didn't know it at the time, but these consistent experiences were traumatic and caused me to distrust my body in so many ways. I saw movement as the means to an end: losing weight and becoming desirable.
My relationship with movement was deeply unhealthy and entangled with my negative self-image and hatred of my body.
It took me almost ten years to heal my relationship with my body and with movement. I felt like I had unlocked a secret fat people weren't allowed to know: my body is capable of amazing things.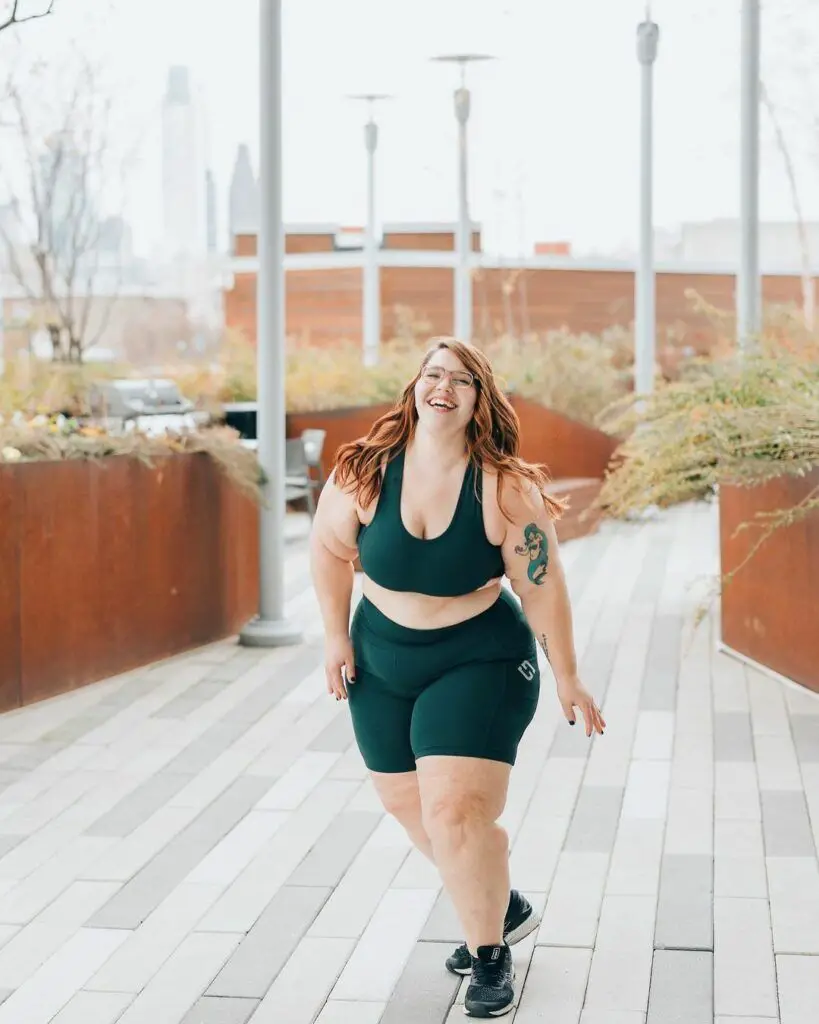 It isn't a burden but an asset. And there is no movement milestone I cannot achieve. Solidifying that as truth is why I wrote my ebook Weightless: How to Lose the Guilt and Heal your Relationship with Movement. So it wouldn't take you ten years to figure it out on your own!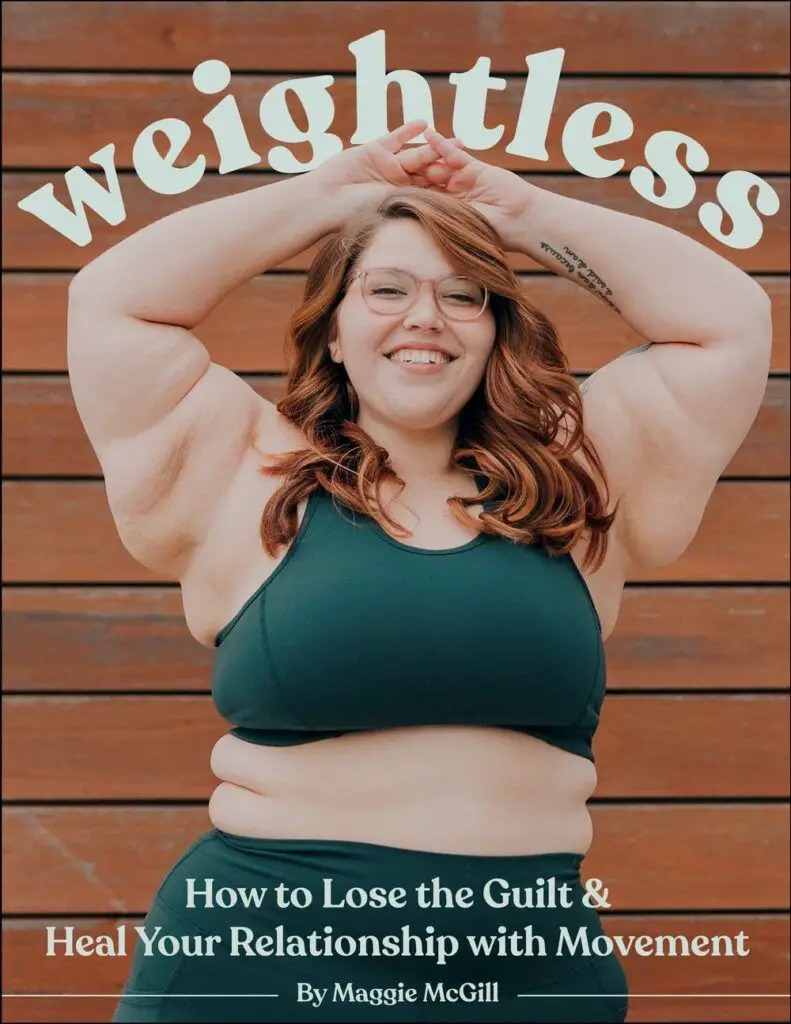 Going through this journey was far from easy. I had to permit myself not to move my body, which filled me with guilt and anxiety. When I picked up running again as an adult, I had anxiety attacks that would leave me gasping for air with tears streaming down my face. But, after all that hard work, I finally feel at peace with movement and with my body.
I trust that my body will take care of me and, in turn, I will take care of it.
Healing this relationship has lifted a massive weight off my shoulders, and I hope it can do the same for you because you deserve to move your body out of love and respect, not hate.
What To Expect From My Book, Weightless
In Weightless, you'll hear more about my journey to intuitive movement, how I faced challenges along the way, and how you can do the same.
There are journal prompts to help you reflect on your own experiences and a detailed list of resources for books, fat fitness folks to follow on social media, fat-friendly movement programs, and more! So, wherever you are on your journey, I hope that my ebook can help you become more connected with your body and engage in movement in a fulfilling, dare I say joyful, way.