For some people, the start of a new year brings shame and a resolution to change themselves. For others, the New Year brings a reminder that they're already capable of doing the things they want to do and living the life they want to live.
And in case you need an extra nudge that plus size women can do anything they damn please, a group of Canadian body positive bloggers, models, artists and activists banned together to recreate Buzzfeed's summer viral video "Things Plus-Size Girls Can't Do" to remind you.
In 2016, there's no doubt that plus size women gained visibility and made major strides. Other incidents such as Playboy Playmate Dani Mathers publicly body shaming of a women changing at the gym and bloggers having their fully covered swimwear images removed by Instagram reminded us that we still have a long way to go in tackling society's stigma against fat bodies.
The women behind the Canadian Edition of "Things Plus-Size Girls Can't Do", now calling themselves the Canadian Confidence Collective, wanted to create something that challenged the negative tropes that affect plus size women.
The Making of The Canadian Version of "Things Plus Girls Can't Do"
The idea to create the viral video came about when blogger Thera Warren of Cloud14+ posted on her Facebook that she wanted to do a Canadian version.
She went ahead and tagged a bunch of her colleagues in the plus size industry.
"As a group of plus sized bloggers, models, artists and activists, we were all over the moon with what our American colleagues had created and agreed with Thera – we wanted to put our two cents in, the Canadian Way!" says Steff Ivory Conover who I spoke with on behalf of the group.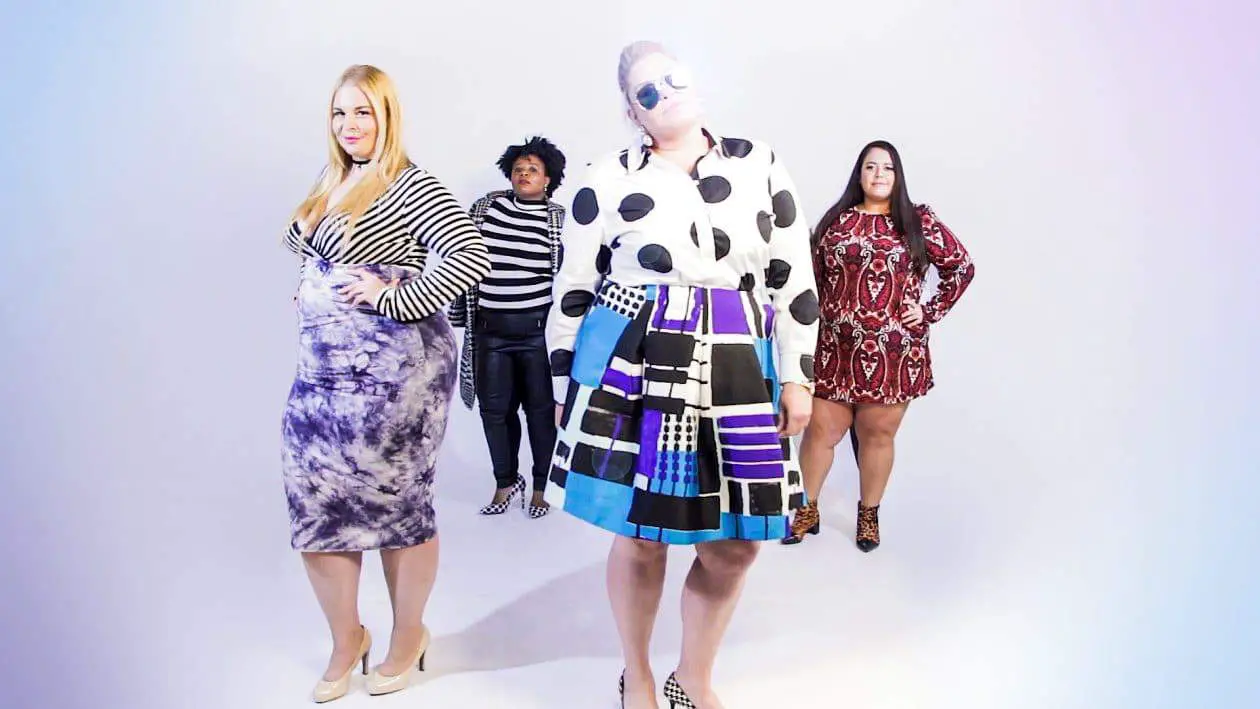 The group came together based on interest and availability. The final product ended up featuring 15 women from the Toronto area and they plan to come together again in the future for more projects.
The video they created takes the same fashion-based approach initially that the Buzzfeed video did but expands into other stereotypes against plus size women.
"In an age where women of all shapes, sizes and ages are fighting to reclaim their right to feel beautiful, to feel wonderful at any size, we encourage everyone to put their self love first in 2017," says Conover.
"We want to see women making a New Year's resolution of body positivity by embracing themselves just the way they are and declaring New Year – same (beautiful) me!"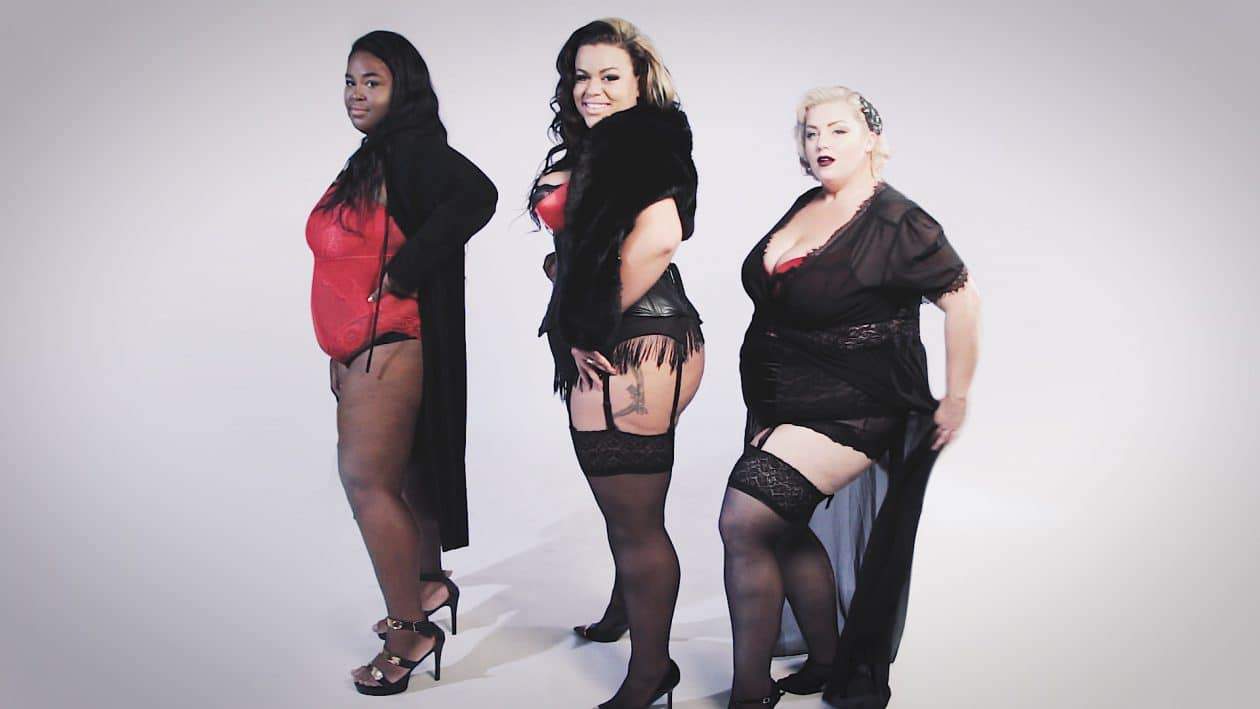 The video is designed to be a visual representation of the group's message.
Starting off with the all 15 women saying, "Canadian Confidence, eh?" the next scene shows three plus size women clad in lingerie providing that both wearing lingerie and also doing burlesque don't have a size limit.
The video goes on to show the women mixing prints, wearing short shorts, walking in high heels, wearing white, and of course wearing a swimsuit.
Then the video starts to tackle some of the lifestyle stereotypes such as plus size women can't be fit and athletic or find love.
The video ends by busting down this stereotype: plus size women can't be role models.
The women then show off their degrees, their business cards and the press and feedback they've gotten for the work that they do in the community.
Warren is shown with her daughter.
The video is positive and inspiring and that's exactly what the group intended.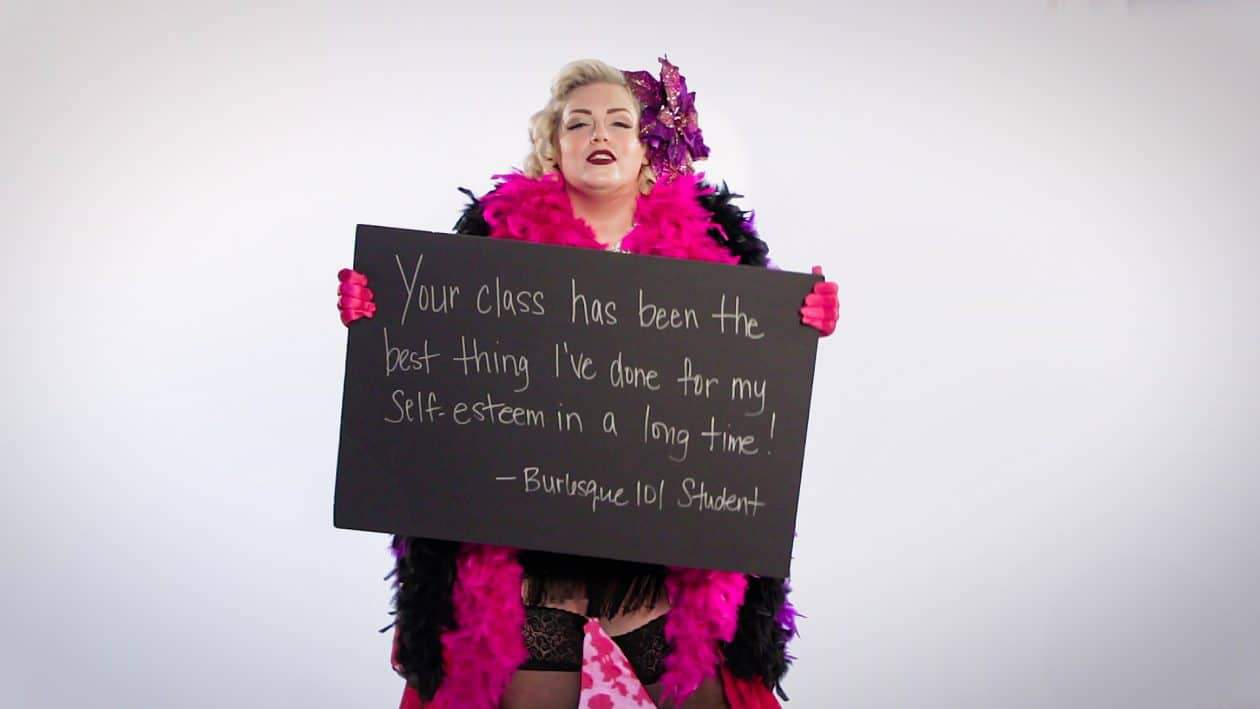 "We truly hope to empower women of all shapes and sizes to feel good about themselves, and their bodies, at any size," says Conover.
"We are aiming to dispel the negative stereotypes and tropes that surround bigger bodies, by showing that every body is beautiful, and capable of just about anything!"
Models/Contributors – Instagram Links
Ashley Sharman – @the_canadian_ashley
Caterina Moda – @caterinamoda
Stefanie Augusteijn – @sassyplusstef
Steff Ivory Conover – @pureivorydotca
Gail Thompson – for Fab Four Fashion @mizwoochic & @fabfourfashion
Thera Warren – @thera_cloud14

Sasha Ruddock – @flawsofcouture
Garcia Lewin – @garcia.glam
May Touma – @amayzin
Annika Reid – @thestylishreid
Belle Jumelles – @bellejumelles
Rachel Marcus – @rachi3babii
Sarah Taylor – @sarahtaylorsjourney
Aisha Fairclough for Fat in the City & Body Confidence Canada Awards – @fatinthecity
Jill Andrew for Body Confidence Canada Awards – @bodyconfidencecanada
Videography –
mimedesignstudio.com
This video really did show a visual representation of that. The women were represented different shapes, sizes, heights, ages and races. I have nothing against the original Buzzfeed video, but I found the Canadian version to show more representation across the plus size spectrum.
When I watch this video, I see visibly plus size women proud to be themselves and especially at the beginning of 2017, we need the visual reminder that loving yourself is a great way to start the new year.
What do you think? Does this move you?