Are you familiar with Hanky Panky? Did you know that Hanky Panky was originally created as a gift that designer Gale Epstein fashioned a hand-made lingerie set for her friend, Lida Orzeck?? YES! It was crafted out of embroidered handkerchiefs (get it?!) and that is how Hanky Panky came about!
As the original thong, Hanky Panky has emerged as the go to brand that constantly delivers the fit, form, and function of the "World's Most Comfortable Thong." AND they fashion Hanky Panky in Plus Sizes! You see, all of those that attended #TCFTurns5 got the pleasure to experience Hanky Panky, as they were gift bag sponsors!
BUT, I wanted to tell YOU about the range and share with you a few faves from their plus size offerings, and hey, it is never too soon to get ready for Valentine's Day right?
A Few of My Hanky Panky Plus Size Faves: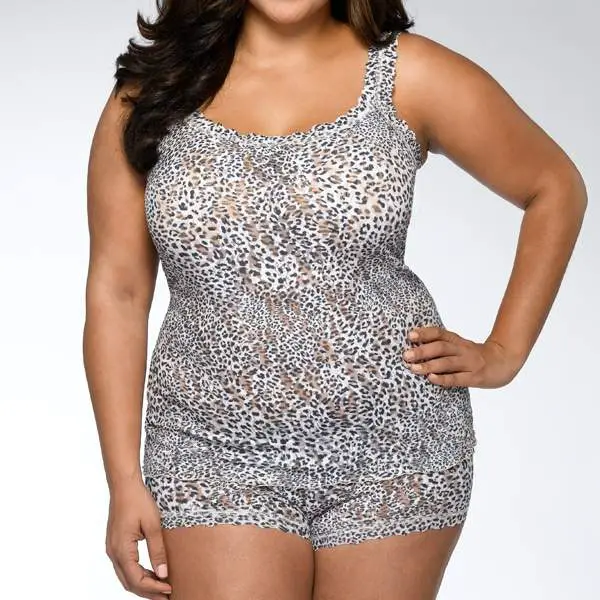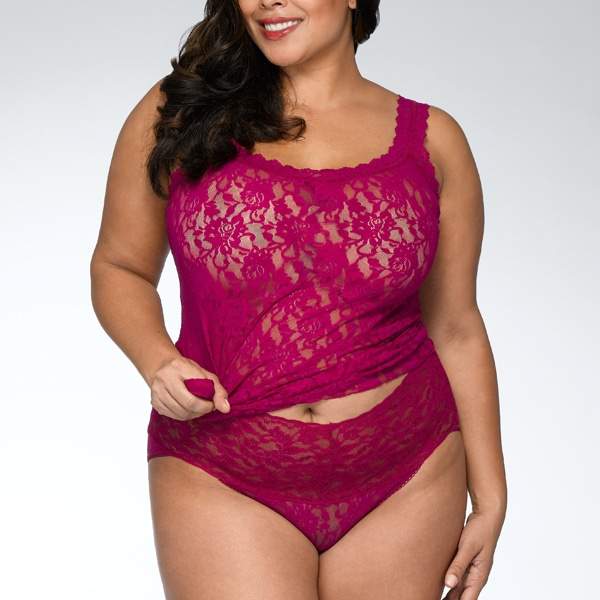 You can learn more about the brand, as I have already interviewed the Hanky Panky Glam Guru, JD on the blog! BUT today, I have a special treat to share with you:
Curvy Fashionista readers, YOU, can save an extra 10% off with Code: CURVYFASHIONISTA upon checkout! Yep!
Why I love it:
Fitting sizes 14-24, the lace is EXCEPTIONALLY comfy for me, and I usually tend to steer away from thongs, but these, I can get behind… I have the thongs, the boy shorts, and the camisole. They wash amazingly. And for those who are concerned about the pricing. I like fancy chonies and I need them to LAST in the washer and for a while. Especially if the cut is divine. I am just saying…
No one likes chonies that cut you funny, fall down in your jeans or that bunch or roll awkwardly- YOU KNOW WHAT I AM TALKING ABOUT!
Check out all the Plus Size Hanky Panky Offerings Here!
From my wear and tear, these have yet to disappoint. I can definitely see myself adding to the stash over and over again!
DO you like your Hanky Panky Plus Size Chonies? Are they a favorite go to for you?