We are kicking off our plus bridal week with some really cool news for those of you across the pond! Every bride deserves to feel beautifully perfect in their dress so they can debut it with the utmost confidence on their special day, right? Right. Two particular fashionistas from Essex, UK, Alison Law and Jo Cooke, not only agree with this sentiment, but they are putting it into action! Alison and Jo are the owners of Curves and Couture, the "only wedding store" in the UK that specifically caters to bigger brides. The only one in the entire union!
The wedding dresses have size ranges from 16 to 40 with some starting at just £500. Alison and Jo's primary goal is to make brides feel 'amazing on the inside as well as look incredible on the outside'.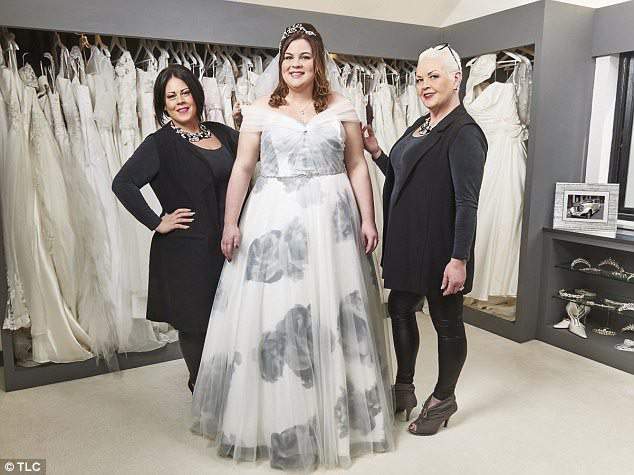 The plus size bridal boutique for bodacious brides is certainly getting its chance to shine, as it is the focus of the new series Curvy Brides Boutique on TLC UK. It showcases the brides' priceless reactions as they burst into tears of joy when they find the perfect dress, after a frustrating struggle-journey. There are emotional moments throughout the series: from one future bride struggling to lose weight due to her polycystic ovarian syndrome diagnosis to another future bride insecure about her husband loving her "fat."
Throughout the series, Jo and Alison strive to find a dress for the women without adding the standard pressure of losing weight to fit into the dress. Knowing that there is no "one-size-fits-all" approach to curvy girls, Curves and Couture has an array of different styles that fits a variety of shapes: small-bust, big-bust, narrow hips, wider hips, pear-shaped, apple-shaped… you name it! The ladies also have a no-nonsense approach, letting brides know exactly what will look good on them and what won't. There's no coddling here!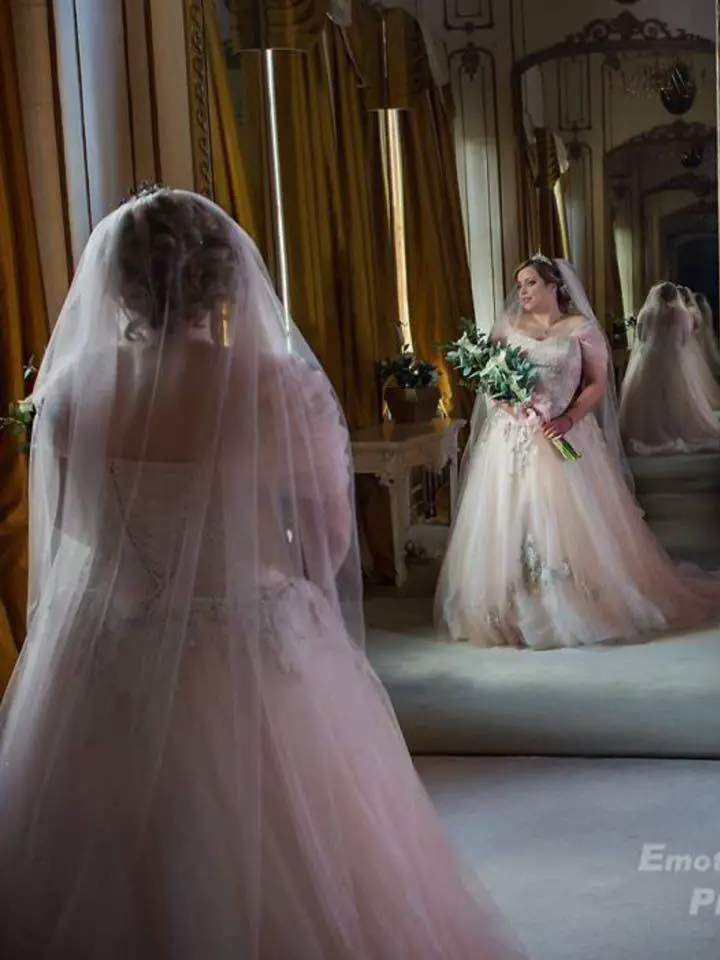 What makes Curves and Couture such a special store is that both Alison and Joe have actually walked in a curvy girl's shoes. "Unless you have walked in a plus-size ladies shoes, you will never know how they feel. We have; we know," said Jo.
"What makes us different from the other regular run of the mill bridal shops is, we've been there. We can empathise with our brides," added Alison.
You can learn more about their UK Plus Size Bridal Boutique at curvesandcouture.co.uk!
I'm definitely a fan of Jo and Alison! Shout-out to them for taking initiative to create what they didn't see!
Curvy Brides Boutique airs Fridays from 26th May, 8pm on TLC UK. Hit up the Curves and Couture website and peep the bride gallery!