I do NOT think you are ready for what we have planned for you… NOPE. I know you are not! This year, for year 5 of the 2019 TCFStyle Expo, the theme is BOLDER! So, with that we are keeping some of the tried and true elements, while mixing in a few new ones to help us level up YOUR experience! With that, we welcome back our amazingly hilarious, poised, and engaging hosts, Chenese Lewis and Big Ray!
Both Chenese Lewis and Big Ray have been amazing supporters of the brand, so we had to have them back as TCFStyle Expo hosts! If you do not know, Chenese Lewis is a hostess with the mostest! Big Ray hails from Magic ATL R&B Station, here in Atlanta! But, to share just a little bit more, let us give you a little teaser of who they are…
Meet our 2019 TCFStyle Expo Hosts
About Chenese Lewis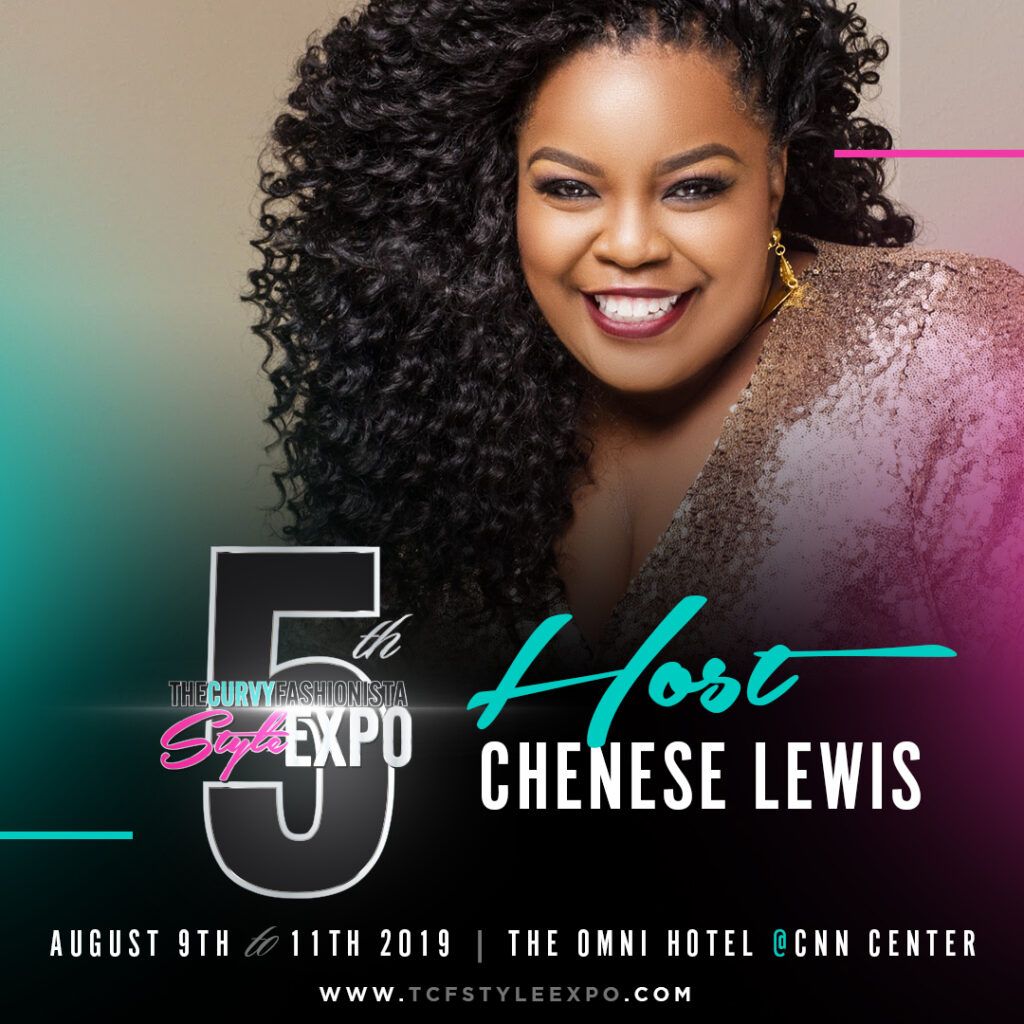 Chenese Lewis is known and loved around the world for her voice as a positive body image and self-esteem advocate. She is the epitome of a sophisticated woman, entrepreneur, and entertainer who has gained international attention as a highly sought-after keynote speaker and expert commentator. Chenese Lewis is a plus industry veteran with 19 years experience in front of the camera and behind the scenes.
A guru in the plus industry, Chenese has appeared as an expert on Dr. Phil, Huffington Post Live, and quoted in USA Today. She most recently hosted the Bronner Brother Natural Hair Show and runs the popular plus size podcast, the Chenese Lewis Show!
About Big Ray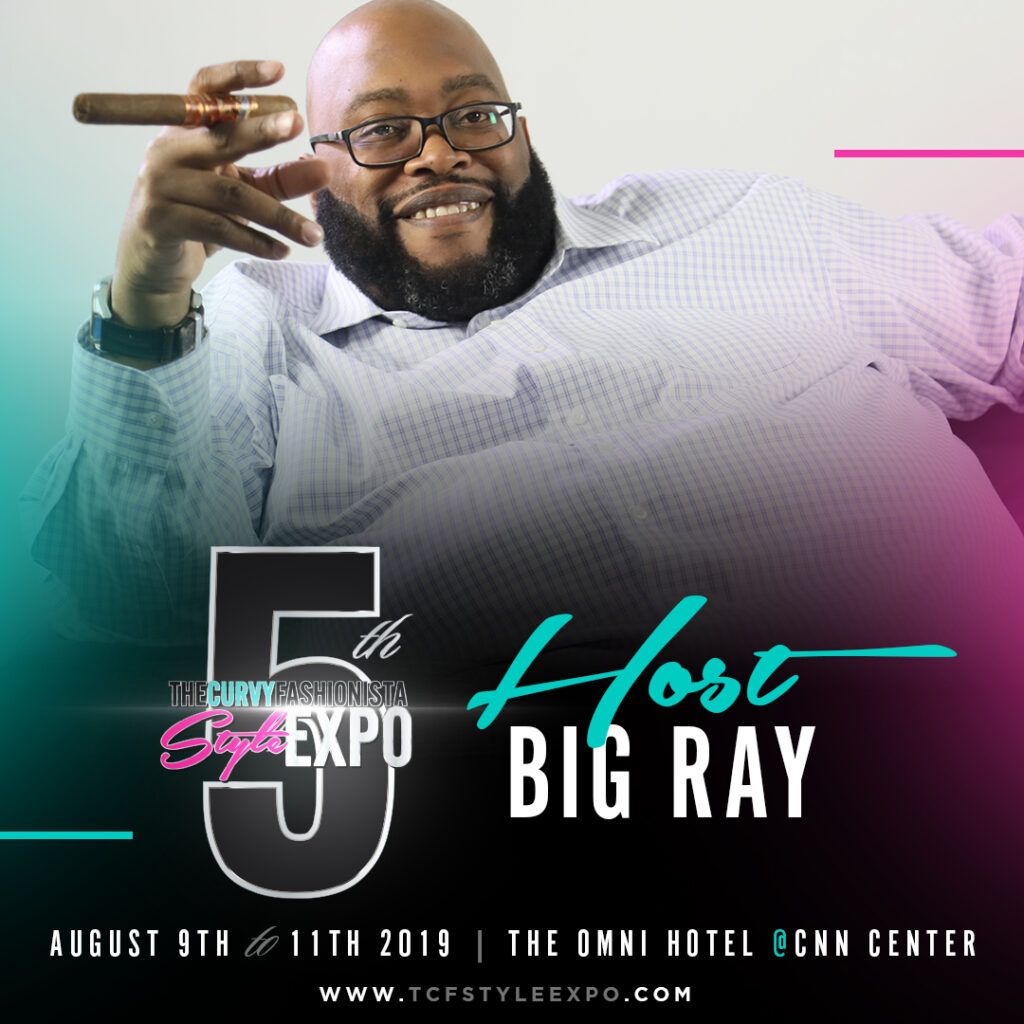 Big Ray has been the voice of nightlife in Atlanta, rocking clubs and hosting sold out concerts. Now with his new home at Majic 1075/975 Big Ray and the Night Rider experience from 2-6am he's sure to keep the ATL up all night! Cigars is his passion and music is his life.
Whether getting the nightlife crowd hyped, opening for headlining artists at concerts or entertaining the masses while he is on the radio, people are guaranteed to have a good time when "Big Ray is in the building"! His charismatic energy, comedic personality and distinctive voice easily command full attention.
Together, they capture the vibe, mood, and energy of our 5th annual TCFStyle Expo, for both the plus size woman and Big & Tall man (Yes, men, this event is for you too!).
Now that we have introduced our hosts, make sure that you check back with the goodies that will be dropping! Our 2019 online model casting has already closed… BUT, Vendors, there is still time left to lock in your booth! Want to volunteer? Volunteer applications are OPEN NOW!
Our schedule, early bird tickets, and our uber special guest speakers will be shared over the next few days and weeks! Make sure to sign up for our newsletter, so that you do not miss a thing!
Ohhhh, and make sure you stay tuned as we will shortly introduce our additional special event hosts and featured personalities! There is definitely more coming down the pipeline! These special hosts will take over the Special Speed Dating event (more details soon), our Saturday Night Party, and the Teal Carpet & Social Media!
Until next time! Talk soon!