We are back with a new video! OMG, can you believe how long it has been since we have fashioned a video for you? Girl… better late than never, right? Well, today, we are talking about 5 things I've added to my closet for Spring Fashion, and I am showing you how they work for me!
When you shop for the spring season, what items do you rock with? For our latest video, I am playing with the addition of a few dresses, jeans, and pants! All perfect for spring, on trend and so much fun… or at least I think so!
So, scroll back up, take a watch of the latest video, then scroll back down for a recap of my looks!
My Five Looks I've Added for Spring!
Look 1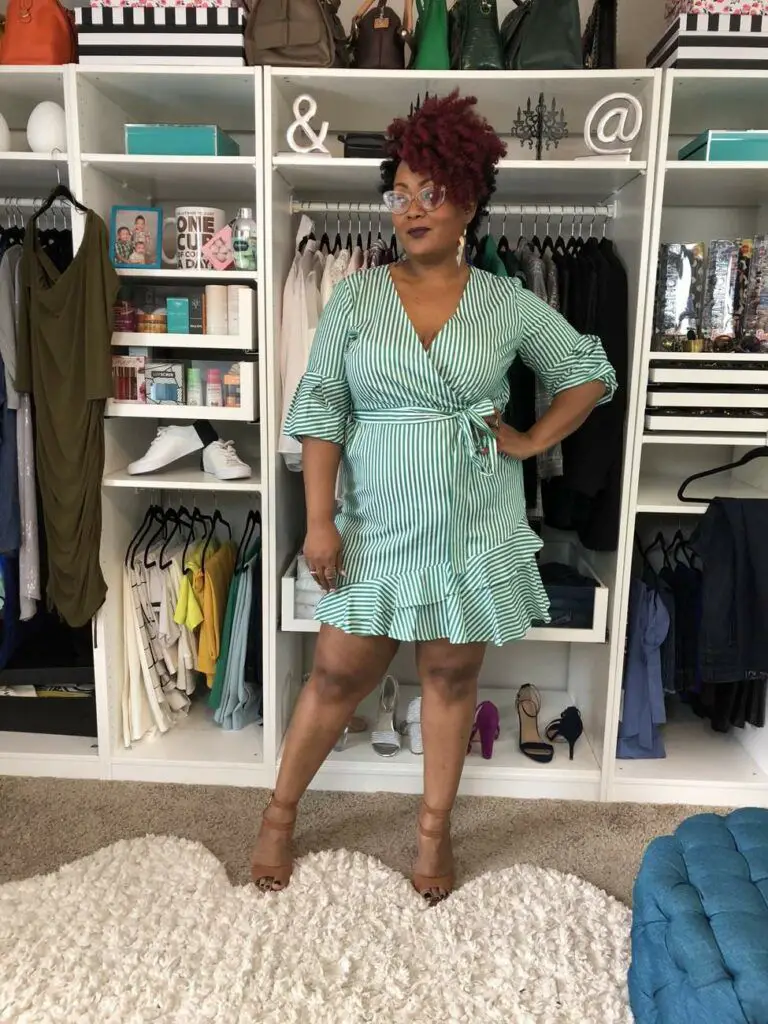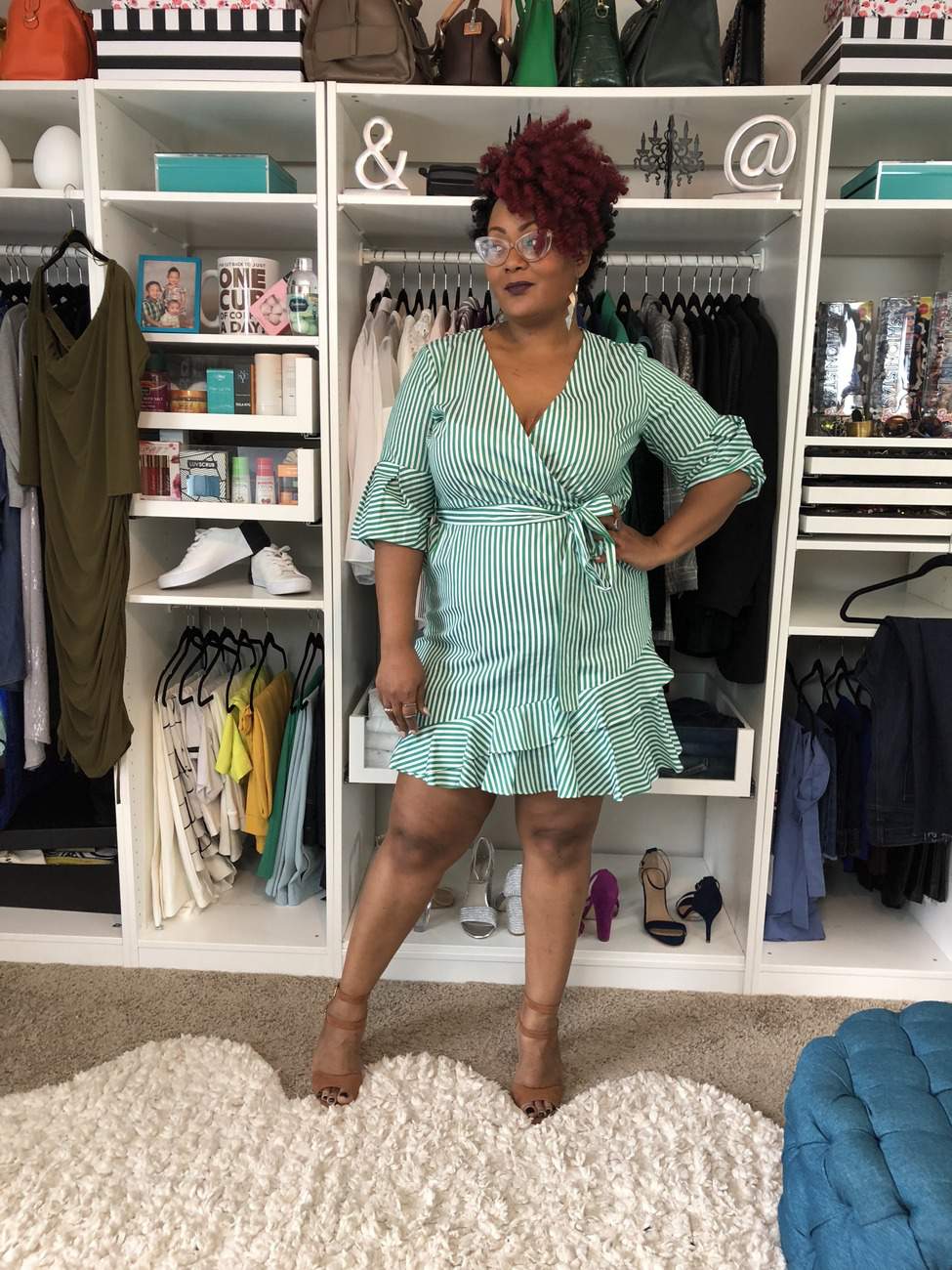 This River Island Dress?
Honey. Get ready for legs out, shoulders back, and heels on! I love this dress. LOVE. I have been waiting for the weather to warm up so that I can rock this to the next day party, cocktail event, or maybe even to the grocery store, JUST so I can let the confidence and flyness exude… you know what I mean?
Look 2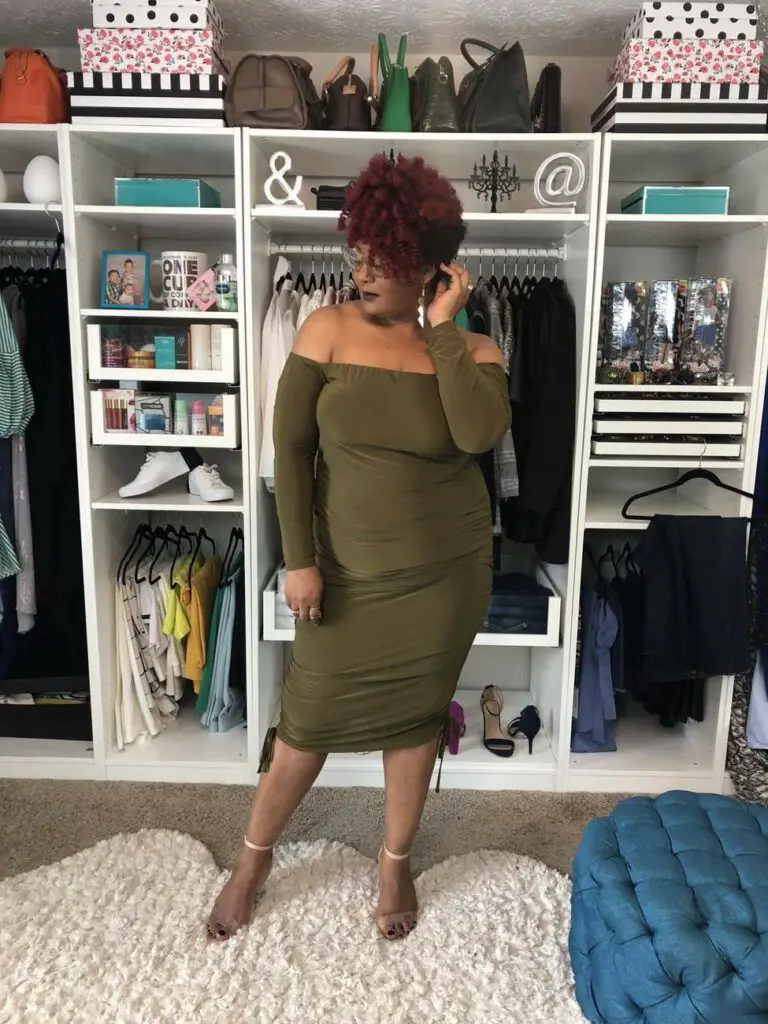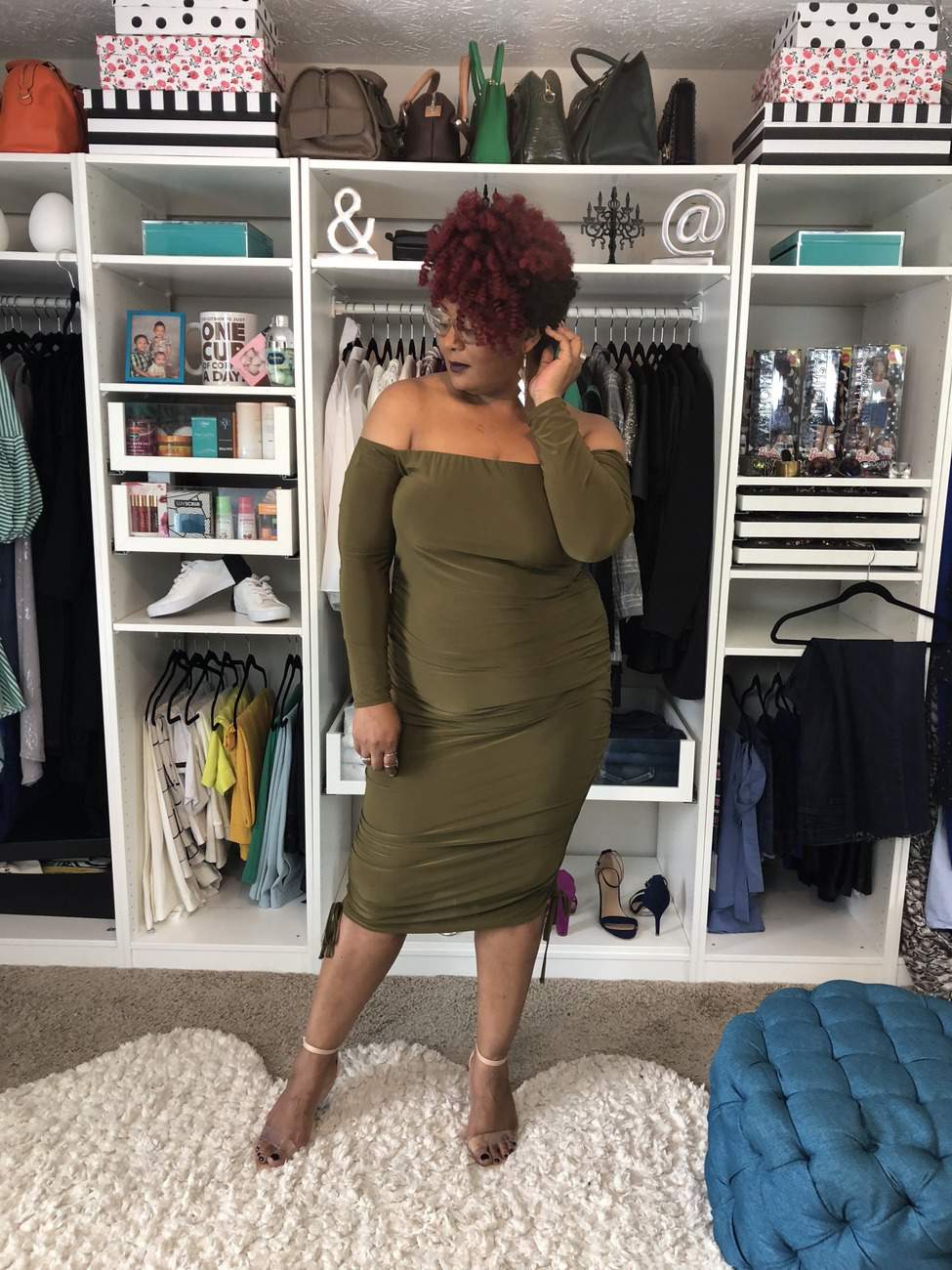 Have you heard of Pretty Little Thing? You know, the UK retailer coming for more than a few necks in the fast fashion space?? Girl. If bodycons, bold silhouettes, and flirty looks are your thing, then you definitely need to give them a looksee.
This off the shoulder dress?
I feel sassy, sexy, and confident. My pooch is played down, I am wearing a color that I love, and with my nude/PVC INC shoes? I am ready to take on the town.
Look 3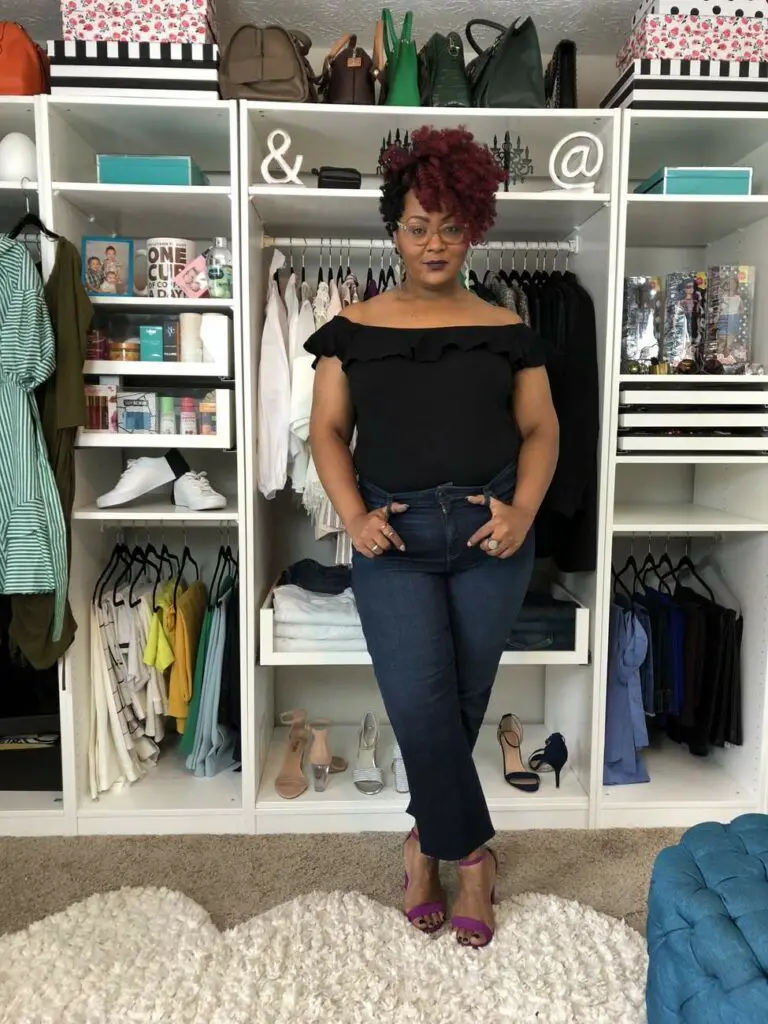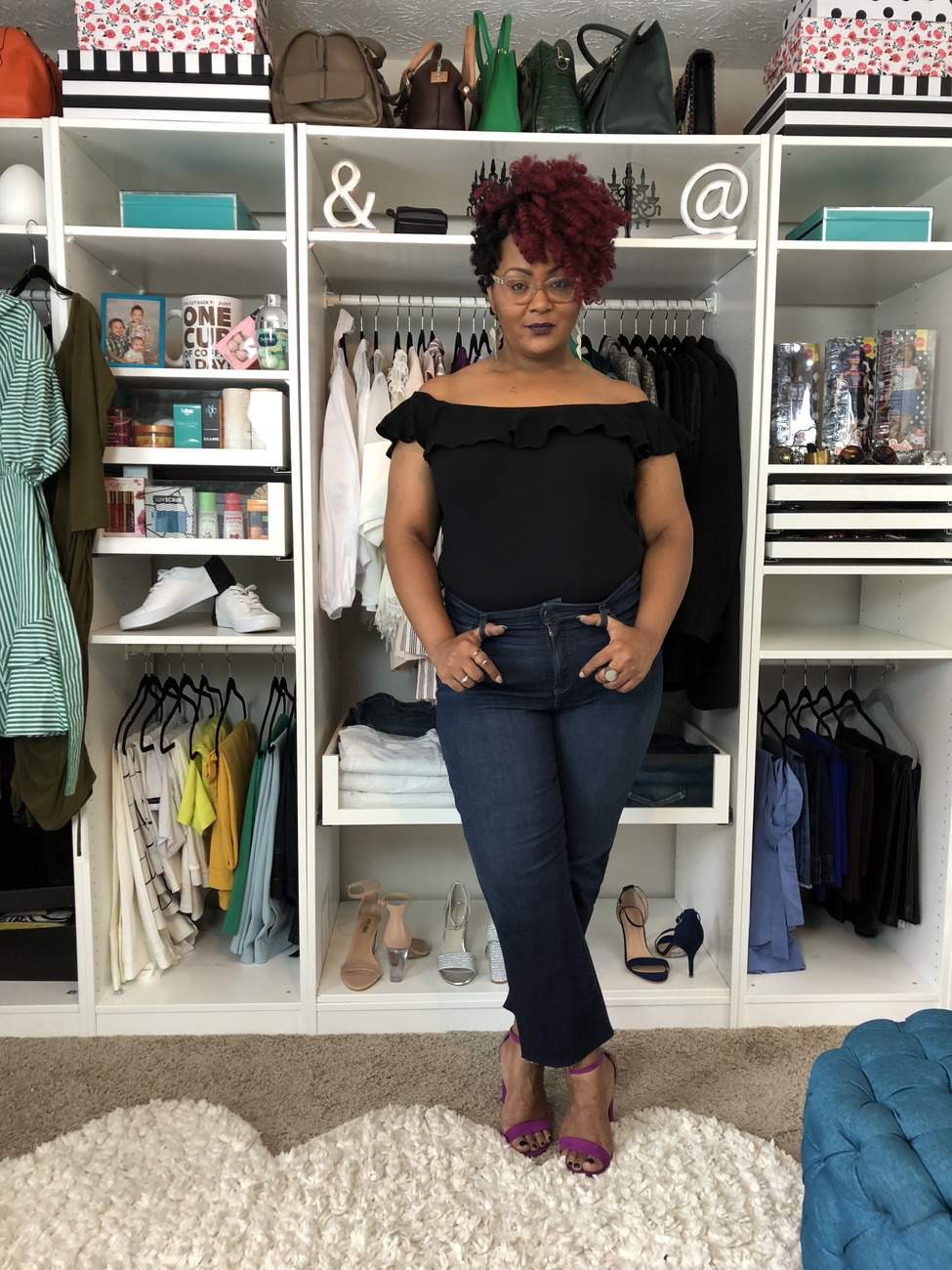 When was the last time you played in jeans from NYDJ? Not Your Daughter's Jeans have been a mainstay in my closet for yeaaaaaaaaaaars. So, when I got the chance to play in this new straight leg cropped jeans?
I knew this was going to be fun!
You've seen them with my Shoes of Prey look, in a lighter wash! These dark ones? I can see going the distance for a dressier and more polished option or a more casual look, paired back to fancy sneakers! It is all about the options here!
Shimmy your bum into these jeans at NYDJ.com
Look 4
Ohhh I do love supporting my fellow indie girls, especially fellow bloggers who pursue their own dreams.
Like Crystal of Sometimes Glam, who launched Astra! She sent me these deliciously blue wide leg pants and girl… if you happen to be tall & plus size, theses are going to be YOUR jam! I am 5'8" and they were too long for me, but for my tall and plus girls, this will be the ideal fashion pant for the spring into the summer, just for you!
Walk this way to score your pants at AstraSignature.com
Look 5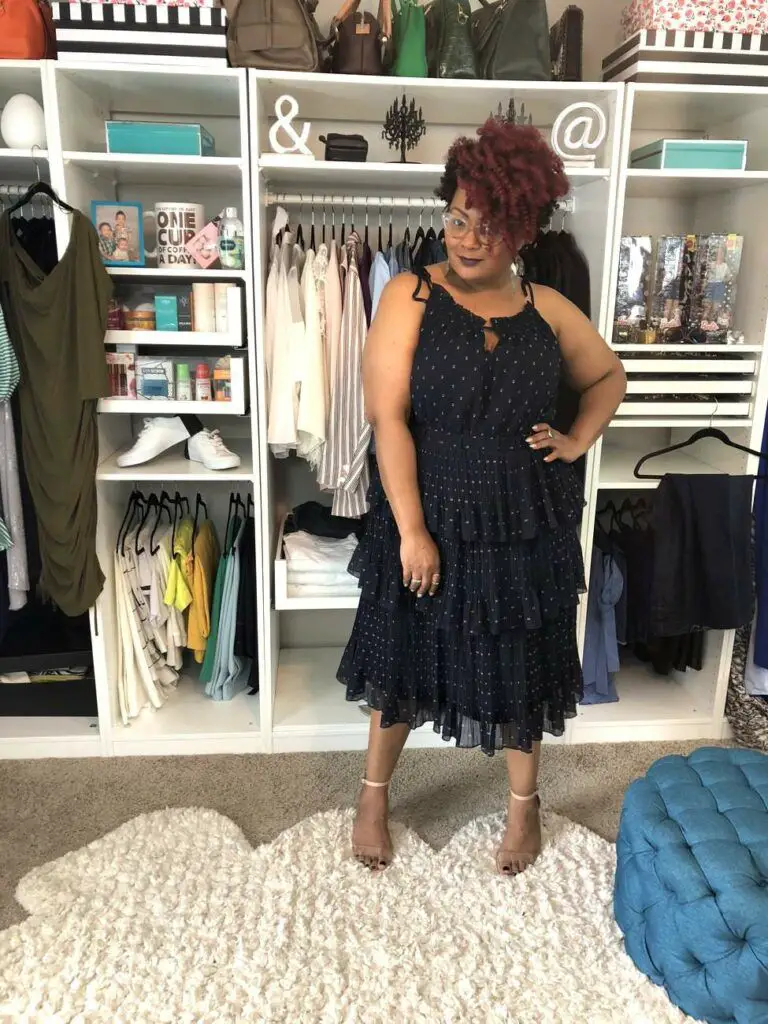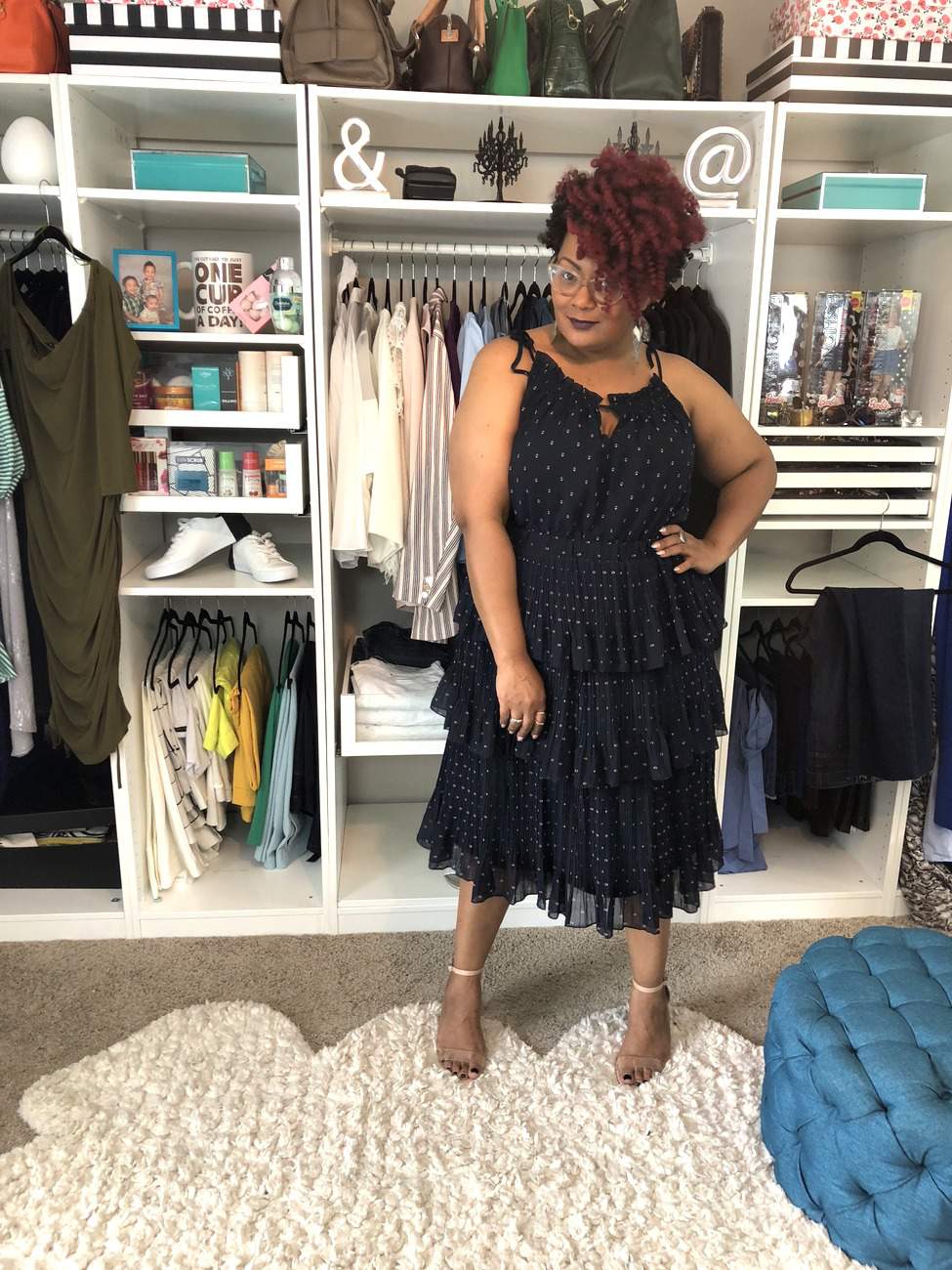 Sometimes, being boho is my default… but sometimes, I want boho to be a little more grown up and this dress from Lane Bryant does it for me!
I love the navy and the tiers, classic and timeless elements that will allow this dress to be rocked year-round!
I can already see fun ways to layer underneath and on top of, to give my look a bit more interest for the season!
How much fun? Right? LOLOL I think that these items will get good use throughout the spring into summer season! I mean, why not? If you find items that make you smile, make you feel confident, and make you feel like you can take on the world, then those are the items that you should be rocking with!
BUT, when it comes to shopping for new items, adding new things to your closet, I do have a few tips that I play with, that you should check out!
My Plus Size Fashion and Shopping Tips
We are getting back in the swing of things and having fun!
Which was your favorite look/piece that you are curious about? Let me know in the comments below! Let's have a little fun in the comments!