You know, for the longest time I have been a jewelry fiend. I love stacking the wrists with bracelets and as of late, I have fallen in love the marriage of bracelets and watches! Yes ma'am… and I even have my very own. But this is not what I am writing you about…
If you have been following along, December marks The Curvy Fashionista's Fifth year! YEP! #TCFTurns5! To celebrate, all month long, we will be doing giveaways and in fashionable style, have I got a giveaway for you… actually…
For Five of YOU!
Five lucky readers will score their very own La Mer Watch- THIS One right here for $95: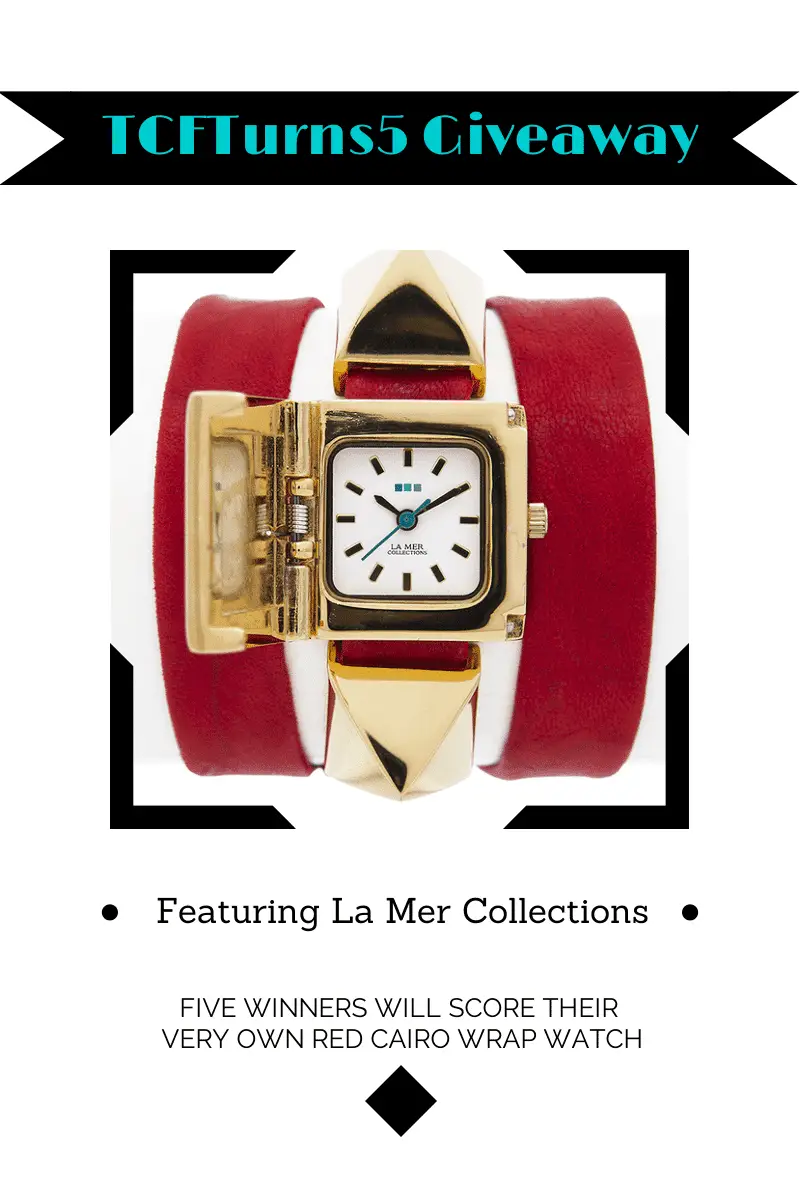 Red Gold Cairo Wrap Watch from La Mer Collections
As with all of our other giveaways, to enter all you have to do is follow the steps in the form below, via Rafflecopter! Each action earns you entries! You have to move fast too! You only have until Sunday night to enter! Are you ready? Here we go:
Giveaway Closed
Make sure you follow the steps and if you do the extra steps, you get more entries and some actions, you can do daily!
You have until Sunday, December 8th at 11:59 pm PST to enter! Make sure you are connected! Also, have you RSVP'd to my blog anniversary party? Yes, YOU are invited, BUT you must RSVP! You can RSVP here, on the #TCFTurns5 Event page!
Good luck!