YOU GUYS!!! Okay, gals…and guys… We're so excited to tell you about our recent trip to Nashville for the CMA Awards, sponsored by Chevy. It was such an exciting experience for our first time to the music festival, and Nashville was such an amazing place to visit.
TCF X CMA Awards & Nashville
Nashville is so beautiful. We stayed at the Holston Hotel in Downtown Nashville and enjoyed all the amenities. They had a wonderful rooftop bar (and adorable bartender, Addison–hey girl!) and pool, where we laid out in the sun and enjoyed the beautiful Nashville skyline.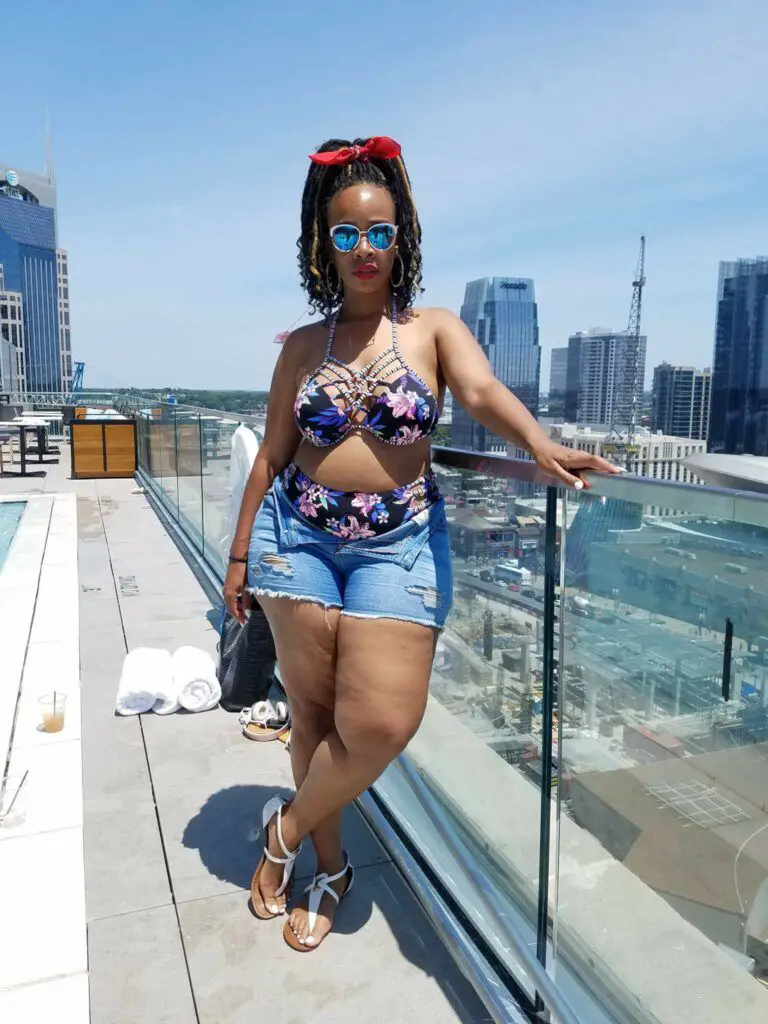 Our favorite poolside beverage was a delicious frozen peach whiskey with a hint of honey. Who knew that frozen whiskey with honey would be so delicious?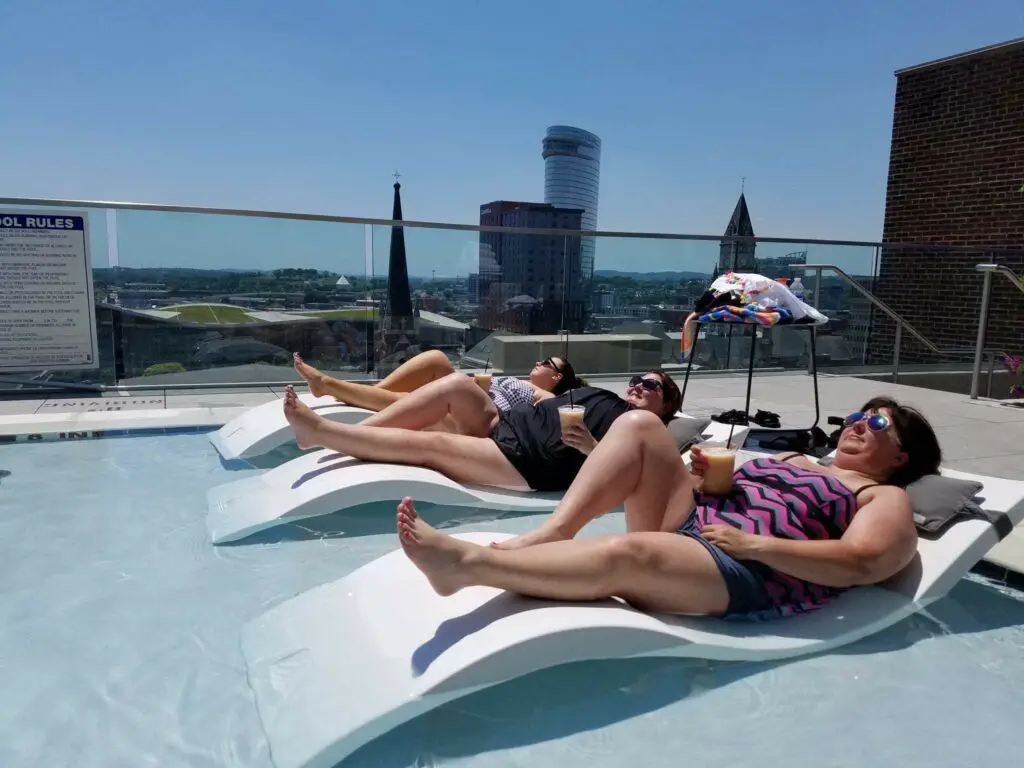 Our hotel was only a few blocks away from "Honky Tonk Highway" on Lower Broadway. This is the area where you can enjoy bars, clubs and live music for most of the day. It's basically described as the Las Vegas of music, so to speak.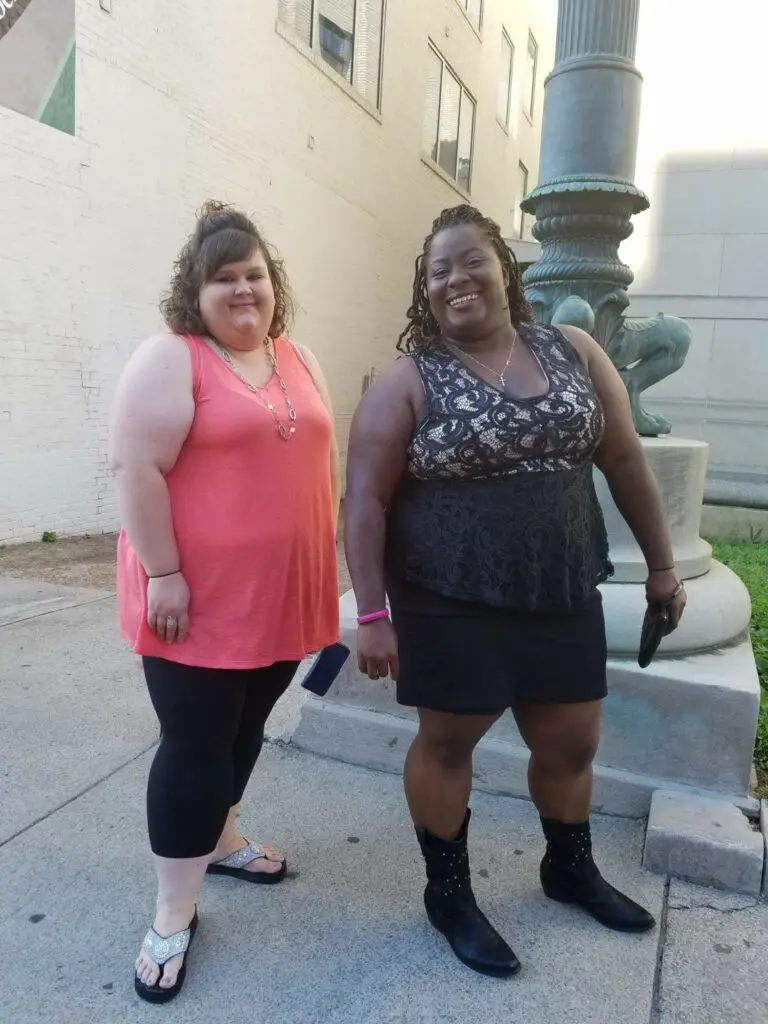 Chevy was nice enough to provide car service to and from the CMA Awards at Nissan Stadium, so we didn't have to worry about that expensive parking. What a relief!
The CMA Awards Were Live!
We enjoyed all of the great artists that performed, but our faves were definitely seasoned country veterans, Carrie Underwood and Blake Shelton, along with Charles Esten and the Cast of Nashville, and newcomers, Kane Brown and Luke Combs. Such good looking people with so much talent. We were blown away!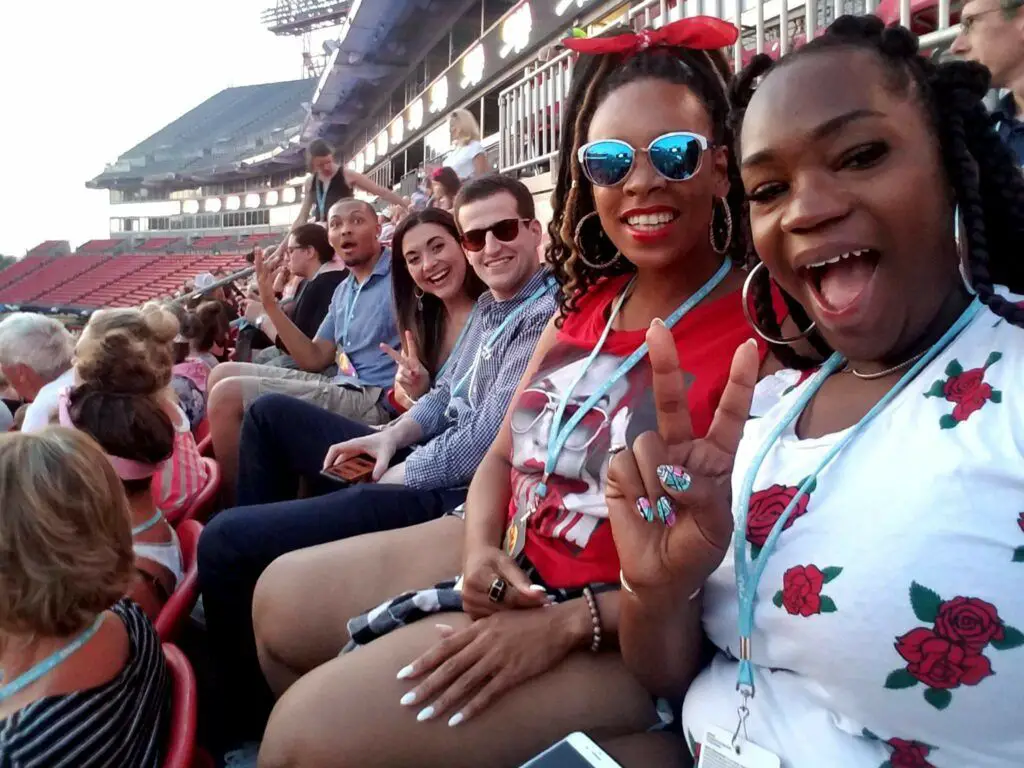 Charles Esten and the cast of Nashville had us all the way in our feelings as they belted out familiar tunes from the show. Kane Brown was clearly a female crowd-favorite (thanks to those piercing blue eyes and pouty lips *swoon*), radiating charisma while crooning to the crowd. And Luke Combs' was a force to be reckoned with, belting out lyrics that stopped us in our tracks.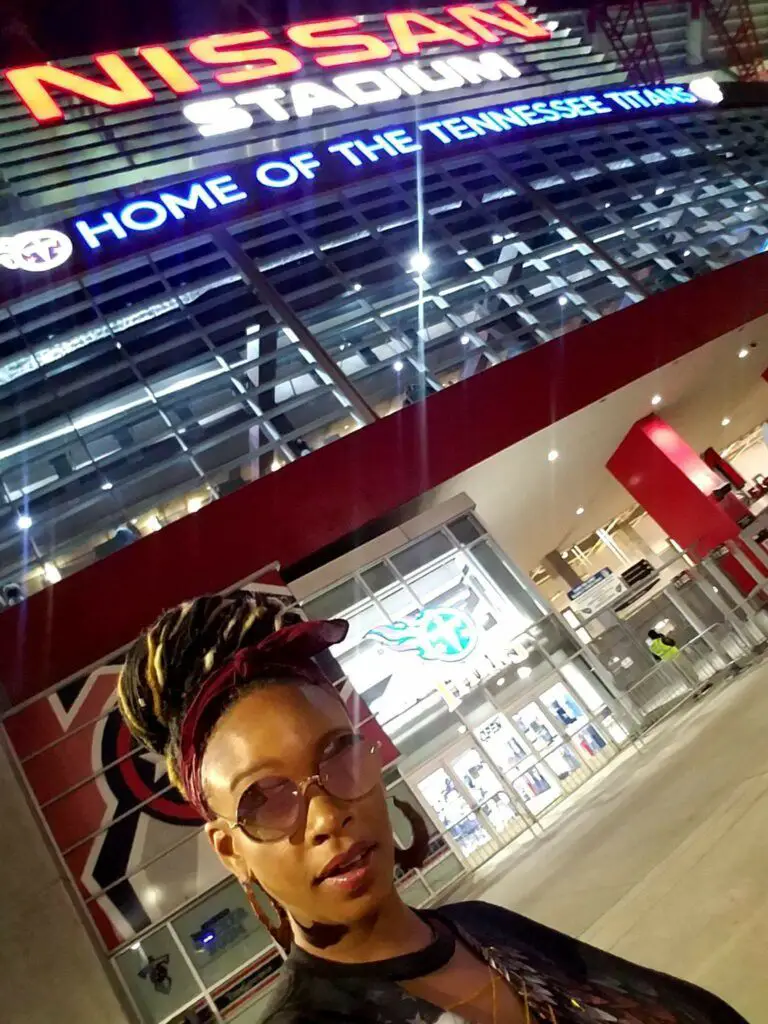 Blake Shelton gave a powerhouse performance of one of his classics, "I'll Name the Dogs," and also his new hit single, "I Lived It." And Carrie Underwood wrapped the night in a perfectly-fitted green sequin romper with matching boots and eyeliner, inspired by her latest video, "Cry Pretty." As the headliner of the night, she left it all onstage, powering through more than a few of her hits, including "Church Bells" and "Dirty Laundry."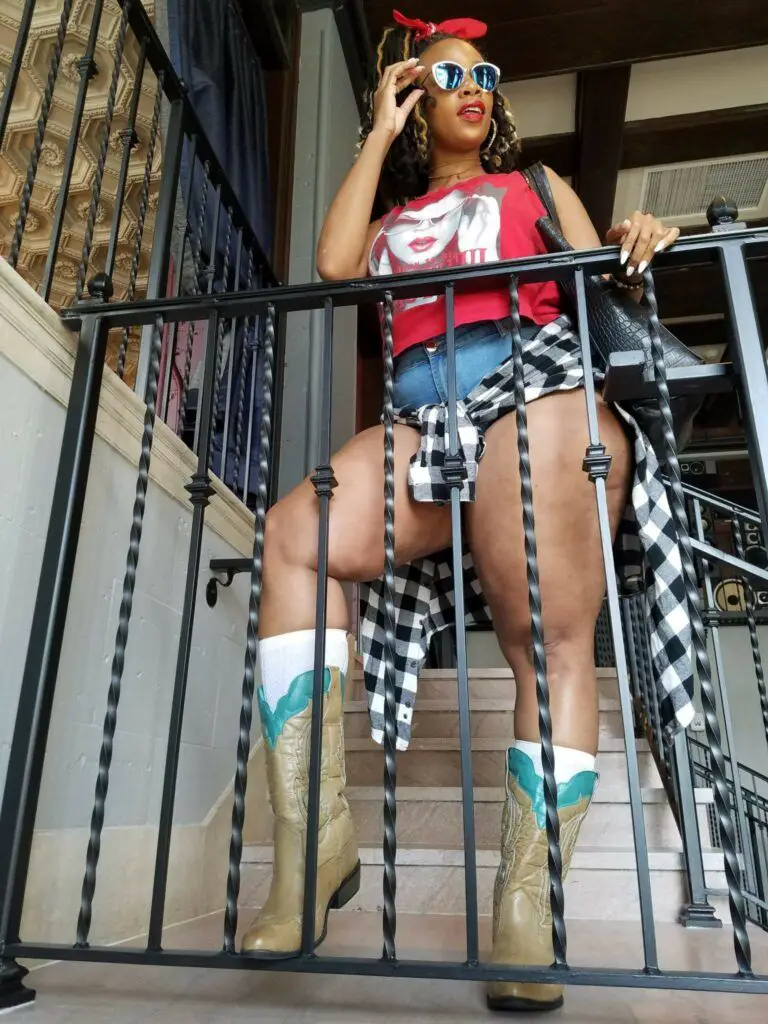 Curvy Girls Love Country Music!
But it doesn't end there. Part of the fun was interacting with the crowd, who were all so excited to see their country faves perform live. At times, the near-capacity stadium would fill with so volume from the crowd, that you could hardly hear the artists singing. It was great fun!
We even caught a few curvy girls strutting their stuff and looking great.
We ended our last night at the CMA Fest belting out "Before he cheats" by Carrie Underwood. It doesn't get much better than that!
Our trip to Nashville was an absolute blast. We can't wait to go back and enjoy more of the sights. We're also excited to attend the CMA Awards next year. Keep an eye out for the 2019 CMA Awards lineup and be sure to grab your tickets.
Thanks Chevrolet!
Special thanks to Chevrolet for the opportunity and letting us find new roads in the new 2018 Chevy Equinox (we named ours "Bloody Mary"). For more information on the 2018 Chevy Equinox, visit Chevrolet.com or go to your nearest Chevy dealer. You can also catch them on their Instagram page @Chevrolet or by following the hashtag #findnewroads.
Did you watch the CMA Awards? What were some of your favorite performances?