Sometimes, the best things in life — particularly a sale — come at the most random of moments. Plus size indie brand Tamara Malas is having a rare flash sale on select items right now. And it's one discount you shouldn't miss out on.
Dig into your couch cushions, if you must, because Tamara Malas sales are a rare gem. If you're unfamiliar with the name, Tamara Malas is a plus size designer whose mission is to bring the fun back into your wardrobe. According to the site, the brand is all about making "sensitivity a superpower" and takes on a "luxury for all" approach to its designs.
Tamara Malas offers sizes 10-32, so it's a range that goes beyond many brands who serve plus size consumers. Additionally, the brand is ethically-made in New York City with quality materials such as Bolivian knits and Japanese cottons. With varying fabrics you won't find elsewhere in the plus size market, you're getting something seriously special.
Today marks a special occasion to get some of these rare pieces — for 40% off at that. Though Tamara Malas is a luxury brand with luxury price tags, you can find select items that have been reduced as part of entering a new season.
The brand hasn't stated how long the sale is going to run, but The Curvy Fashionista team has reached out to the company for comment on the sale's duration. That being said, if you see something you like, act quick just in case! Prices and inventory are subject to change.
Naturally, we scoped out the most fashion-forward pieces, so you can get the best bang for your buck. Here are some of the sickest picks in the sale.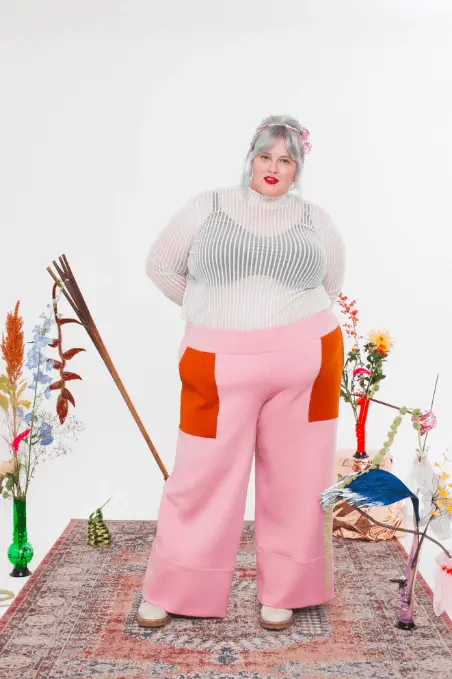 Made out a pillow-soft neoprene fabric, you'll find it's the perfect material to create the ideal wide pant. The Lilia pant features two rust-colored patch pockets on the sides and a side zip pocket to get into seamlessly. Plus, these pants stretch, so you're never at war with getting them on. The original price of these pants were originally $250, but are currently on sale for $150.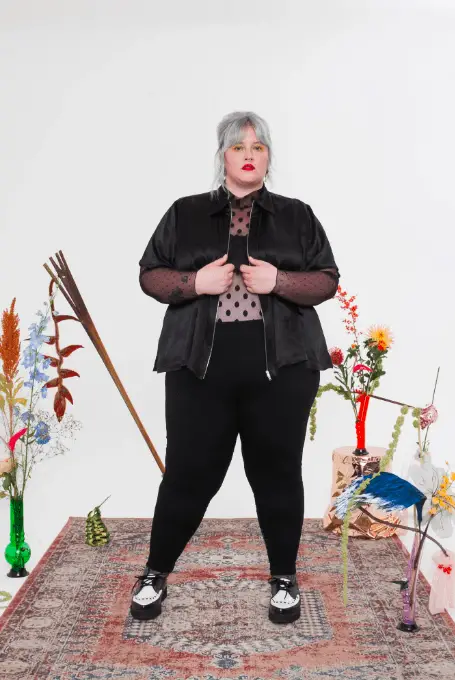 The black Wednesday Shirt from Tamara Malas is all about the details. From the front, it looks like a cute satin zip up jacket. But it's the back that reveals a two-tone silky Japanese acetate fabric color-blocking that makes this $250 shirt — which is now $150 — worth it.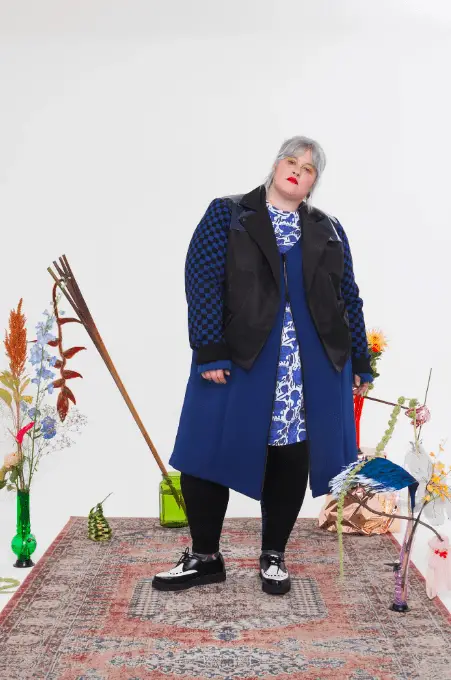 One of Malas' most memorable statement pieces is this two-piece coat. Reduced to $299 from $499, this chic piece features a water-resistant nylon jacket with a two-way front zipper and stretchy neoprene underneath. Plus, women in family-owned Bolivian hand-loom the sleeves.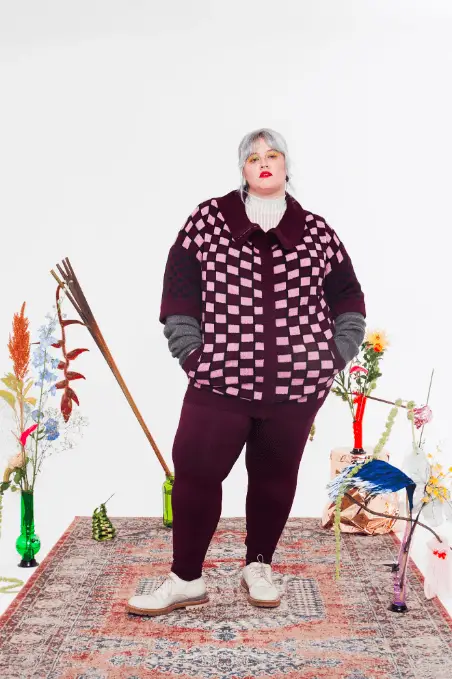 This is the season of freezing your butt off, so do your buns a favor and snatch up this thick cardigan. Another hand-loomed piece, this super-luxe sweater is made from llama and alpaca fibers. Plus, the price of this baby went from $325 to $195.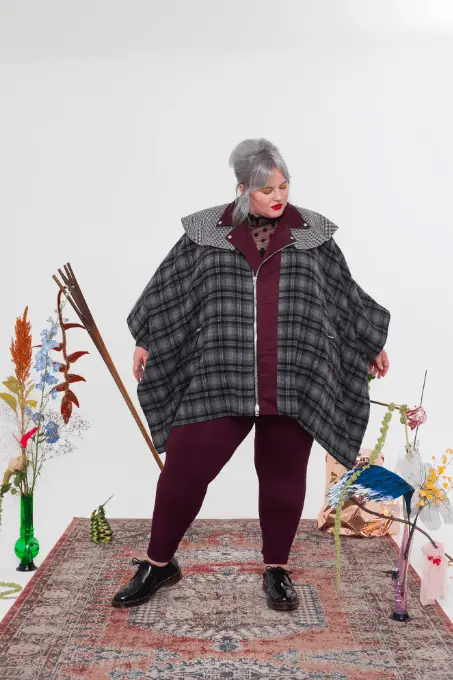 If there's one thing you probably don't have in your closet, it's a cape—especially one that's winter-ready. Reduced from $350 to $210, this wool-made cape features a neoprene water-resistant neckline. This cape is practically a Swiss army knife with snap closures under the arms, a detachable houndstooth overlay, and a two-way zip with pockets.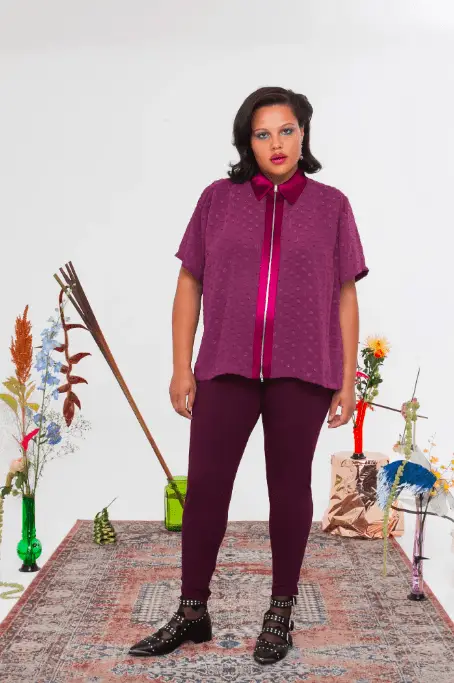 You've already seen the Wednesday shirt twice in the Tamara Malas sale, but the wine color is a bit different. Also retailing at the reduced price of $150, this version of the Wednesday Shirt features the silky Japanese fabric on the collar and zipline. However, this shirt is lightweight with its sparkly polka-dotted chiffon fabric.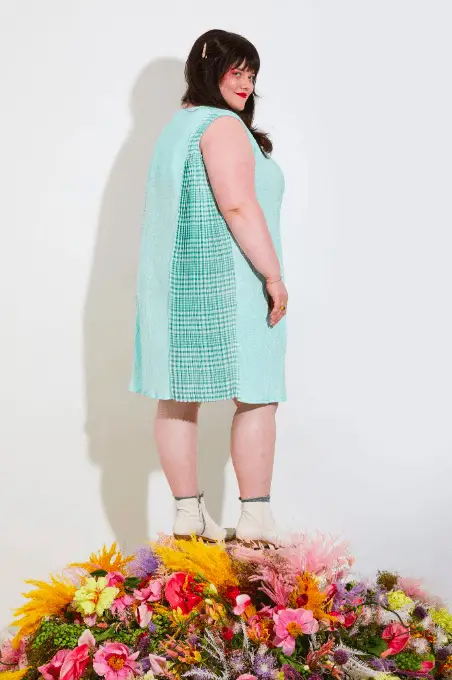 You can grab the Rana dress in the Tamara Malas sale in two colors: either in this seafoam shade or the navy and yellow stripe version. Both dresses have been discounted from $355 to $213, so it's just a matter of your personal style. The dress itself is made with a lightweight knit fabric. It features subtle metallic sparkles and pleated side panels to make this piece standout in any season.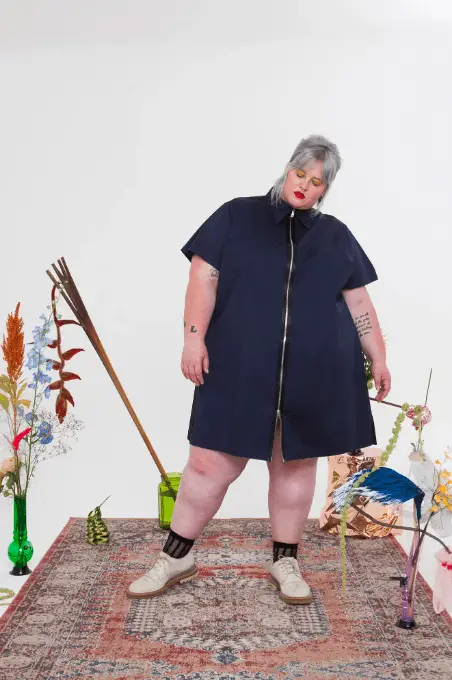 By now, the Wednesday shirt silhouette should be familiar to you. The Tuesday dress (shown above) is a spinoff of the original shirts. The dress with pockets highlights a bold navy blue front with a satin zipper. But the back of this dress features color-blocked navy and plaid. Plus, the price recently went from $285 to $170.
What do you think of the Tamara Malas sale? Do you plan to take advantage of this rarity? Let us know in the comments!