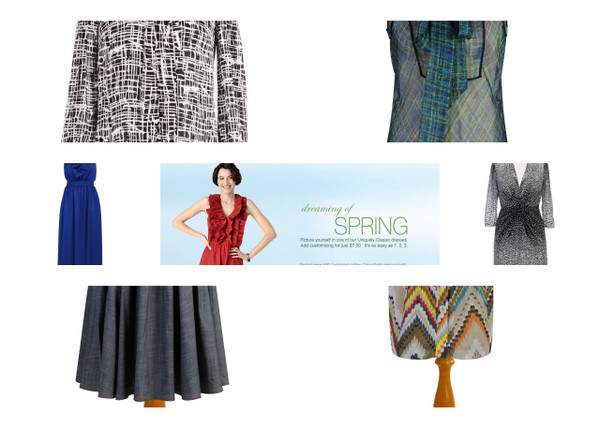 I have been familiar with eShakti for a while now. I was even more surprised when I realized that I have not had the pleasure of featuring them on my site! So, when I got an email about the launch of eShakti's Spring Collection, I thought "oohhhh!" I have this red dress, waiting for that perfect event to rock it to… fits me like a glove!
For spring, eShakti gives us a few delights that surely will become staples in your closet for seasons to come and go! If you do not know, at eShakti there is no such thing as 'not available in your size!' Offering up to a size 26W and custom options!
What makes eShakti stand out is their blended model of ready to wear options combined with a fully customizable option! Either for free or at a minimal price! Seriously! If you do not like the length of the arm- alter it. If you do not like the length of the skirt- shorten it! Possibilities are endless!
Where was I? Oh, yes, the spring collection. So with all that said, I rounded up some of my favorite looks from eShakti for spring and beyond! Oh, and for US and Canada, shipping is free when you spend over $100!
My Faves from the eShakti Spring Collection:
(PS. If you like a look, I have helped you out and linked it!)
You can peruse the entire eShakti Spring Collection here and to keep up on the latest news, make sure you follow eShakti on Twitter and chat it up with them on Facebook!
Q.Have you shopped them before?Which item is your fave from the Spring Collection? Share, share, share! I want to know!