Happy Tuesday, Curvy Citizens! Are you as excited as I am for a brand new You Oughta Know adventure? We've become quite the cosmopolitan squad, haven't we? Virtually traveling the globe to become BFFs with the brightest and the best new plus size designers in the industry? #WINNING
Today, we set our sights a bit more locally. Now even though our current virtual trip is in the United States, we're going someplace that is definitely not devoid of glitz, glamour and elegance! Indeed, some would argue that it's a place where glitz and glamour are grown locally…. Los Angeles, California!! That's right, California here we come!! Whoop! Whoop! And we are getting the scoop on a fashion brand that is all about edgy, chic and contemporary fashion!
Catie Li's LA Based Brand, Shop Love Yourz
Shop Love Yourz was created a few short years ago in 2015 by founder and plus size model, Catherine Li (bka Catie Li). She was adamant about creating a brand for the confident, bold girl boss that isn't afraid to show of her curves. And being a proud and curvy girl herself, she knew exactly what type of niche she wanted to fill.
As a successful model with an extensive background in the industry, Catherine saw all too well the ginormous need curvy consumers had for trendier fashion options. Curvy girls like to get dressed up in what's fly and popping, too! So she set out to create a line of such items for girls who had curves.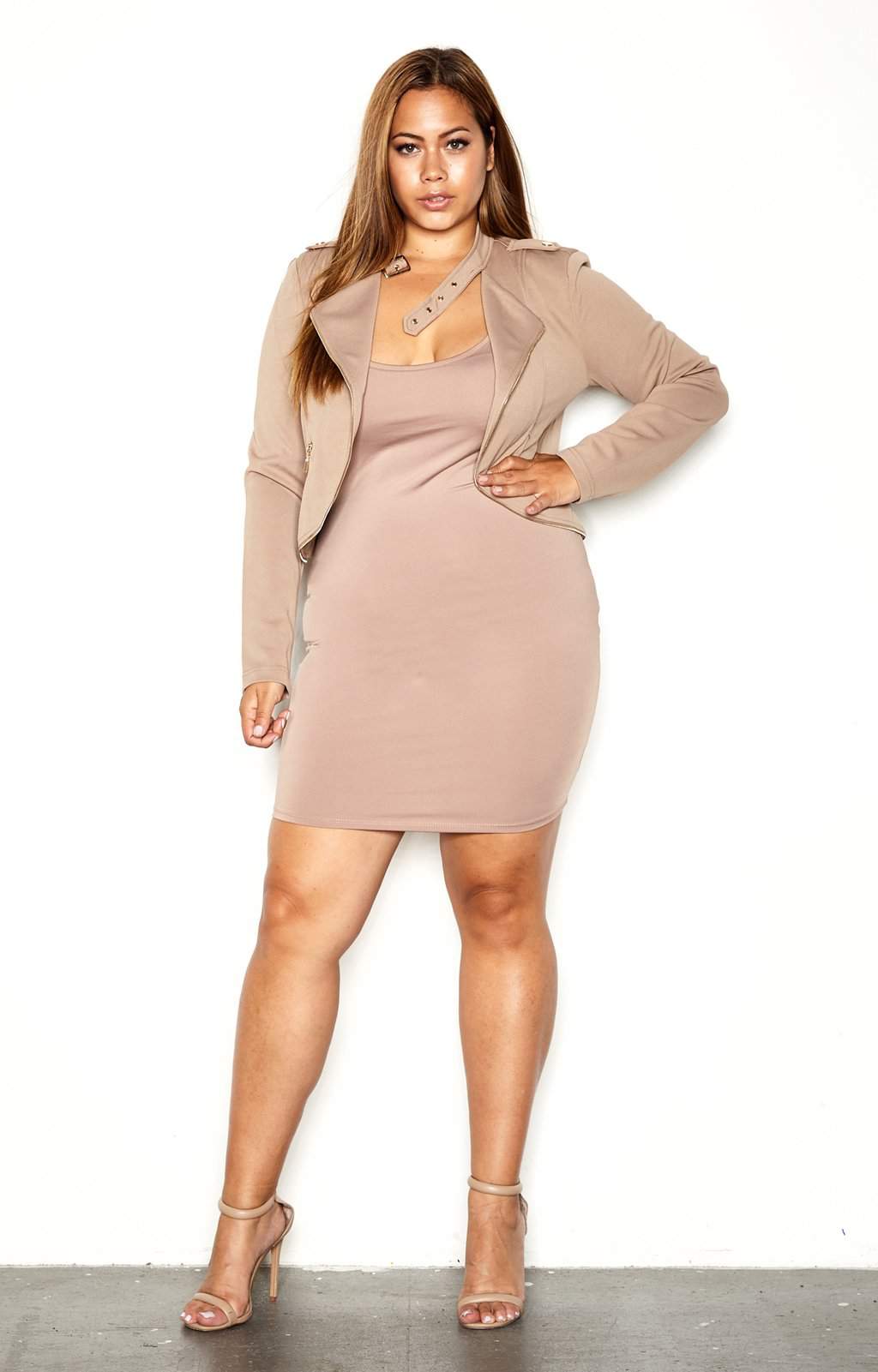 I had always had a hard time finding clothes that fit my body that were "in style." The name Shop Love Yourz promotes loving your body, loving yourself and being confident in your curves. "There ain't no life or body better than yourz!"
To say that the response to her endeavor was kind would be truly hyperbole. Catherine launched Shop Love Yourz with a modest collection of only five dresses. That small collection of five dresses? Totally sold out in a week! This should serve as a lesson to all aspiring and current fashion designers out there… Give curvy girls what we want and we will buy it!
After completely crushing the debut of Shop Love Yourz, the rest is history.
With the demand for more from their loyal customers, the company continues to grow and expand. Catherine can effortlessly attribute her success to having a really strong idea about what's needed in the plus size fashion industry, and making strides to fill that voids.
Even though designers and companies are slowly expanding and showcasing plus size models, it is still not enough. There is still a lack of diversity as well as showcasing women of all sizes.
In the works are an even more expansive size selection, from S-3X with their new line Female Revolution! While keeping pretty mum what the collection will entail, she has confessed who the collection is inspired by.
[Female Revolution is…] targeted for bad ass females — a.k.a every girl!
Shop the ENTIRE Collection at ShopLoveYourz.com!!!
How amazing is the clothing from Shop Love Yourz?!?!? Seriously where was this line when I was young and wild and in my twenties?!? I would've been a fixture at the club in several of these pieces. Oh well… now that I'm approaching cougar status, perhaps there will be a style resurgence for yours truly!
But it is easy to understand why this brand has such a dedicated loyal fan base of curvy cuties clamoring for everything the brand has to offer. The fashion is fun, daring and exuberant, and most importantly… they are made with a whole bunch of love for the people investing in the pieces. And that is precisely why you oughta know Shop Love Yourz!!
So let's talk. Have you shopped the brand before? Do you consider Shop Love Yourz a must have, or simply meh…?