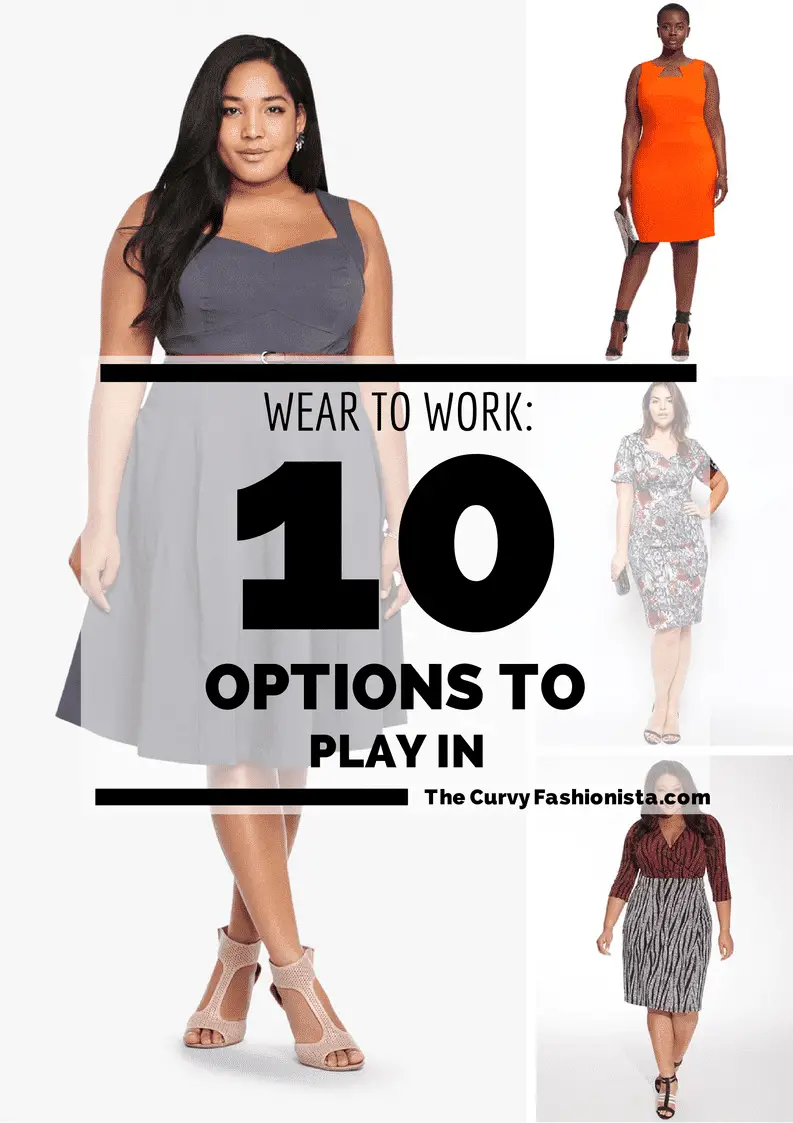 If it's one thing I enjoy, it's getting dressed for work! Although my work environment doesn't call for dresses and heels every day, there are days I pull out my wrap dress and pumps to get the job done!
It's funny – I use to think "workplace attire" meant a boring white button up, a basic skirt or pair of slacks, and plain pumps. I didn't think of chic wrap dresses, fun prints and peplum skirts and tops. I can't tell you how glad I am to see so many stylish plus size wear to work options emerge over the years.
A few posts ago, we shared the amazing Dama Talya wear to work collection, but today I want to add a few more plus size wear to work options that caught my eye.
10 Plus Size Wear to Work Options To Play In
Shop the looks and click the teal link!
How about these for wear to work options? But you know, The Curvy Fashionista is chock full of tips and tricks and information, we have had a few posts touch on wear to work and how to maneuver it all! Check out these posts too:
But it does not end there, there are also a few Q&A posts we answered about building the wardrobe! Take a read here:
Hopefully this helped! And if you know a few places to scoop up plus size wear to work clothing, be a gem and share in the comments below!
How do you feel about getting dressed for work? Can you see yourself in any of these plus size workplace picks? Let me know!