Have you heard of the newest Plus Size Online Talk Show, Go Curvy?
Shining a light on the plus size community, Go Curvy is set to premiere on WyTV! Produced by Executive Producer Brad Wyman, this show will be hosted by Sherry Lee Meredith featuring various voices throughout the plus size community in fashion, beauty, and lifestyle topics.
"The show's goal is to bring positive awareness to the curvy community, typically women sizes 8 and up. This community is often overlooked in both pop culture and fashion, and when the community is seen, it is typically relegated to negative stereotypes.
Go Curvy wants to change this view, showing that curvy women are positive role models and powerful people in society.
The talk show will cover a range of topic including news events, pop culture, fashion, and beauty."
I am all for more outlets to provide a platform for discussion, information, and of course, FASHION! This is a full on Online TV production! I really dig this! And Sherry Lee wants YOU to be her co-hosts!
For the first show, here is the rundown: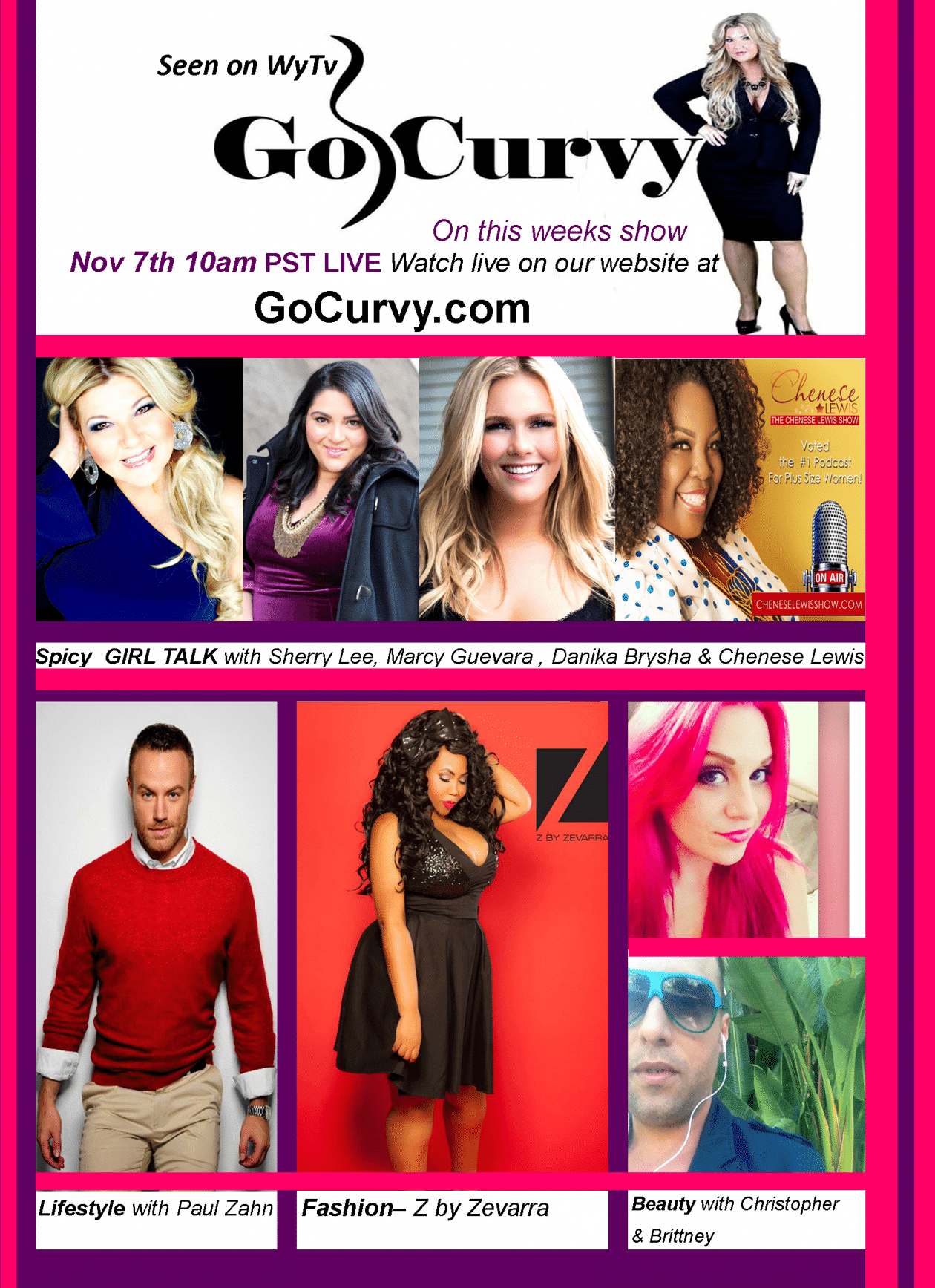 To learn more about the show, visit Go Curvy to learn more and to watch!
(Warning: there is autoplay music at the start)
How cool is this venture? Will you tune in to watch? Are you a fan of this type of fashion medium? Tune in tomorrow and watch, then let's discuss!