Today we invite blogger, Netta P in to talk about a common issue, plus size and small-chested. WIth her witty self, I invited Netta to chat about this… Please enjoy!
It used to be that if you were plus size, good luck finding a bra that fit and wasn't as boring as a yawn on a rainy day. Now, there are loads of options out there – at least in comparison to before. Except … for those of us who wear a cup size smaller than a C. That's right. I wear a cup size B. And I just fill that right on up. C is not gonna cut it for me. Never has. Never will. Sometimes the B cups on the market don't work either. Leave me with that weird little gap between my bra and my breast. Annoying, to say the least.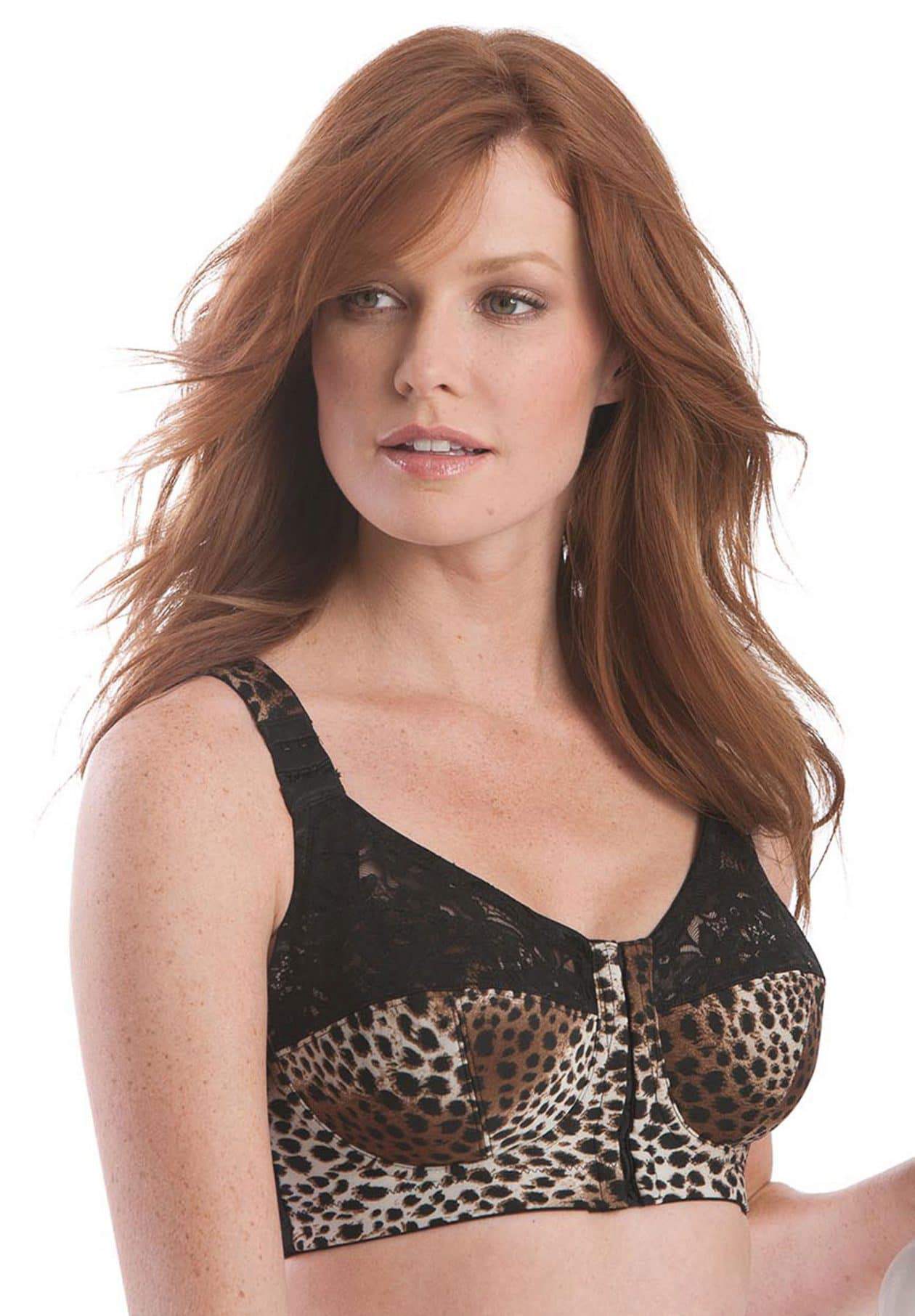 Anyway, I was talking to my good friend, you might know her, The Curvy Fashionista. Mmhmm. And I saw this new bra line that she posted about that's just launched called Curvy Couture. And then I saw some tweets from my other good friend, Alissa from Stylish Curves. She was tweeting all these pictures from the Curvy Couture holiday preview:
Curvy couture is affordable priced with bras starting at $44 instagr.am/p/Njc_EaAbm8/

— Alissa Wilson (@stylishcurves) July 26, 2012
Curvy couture was designed by a manufacturer for Victoria Secret and Lane Bryant instagr.am/p/Njc1lDAbmy/

— Alissa Wilson (@stylishcurves) July 26, 2012
Curvy couture comes in sizes 36D up to 44H and up to size 22-24 instagr.am/p/NjcNl_AbmK/

— Alissa Wilson (@stylishcurves) July 26, 2012
Love this leopard print corset. Goes up to a 44H instagr.am/p/Njby-Hgblx/

— Alissa Wilson (@stylishcurves) July 26, 2012
Apparently the line was designed by someone who was a manufacturer for Victoria's Secret and Lane Bryant. And I started to get excited.
I thought, "OH YES. This is for plus size women! They must mean me!" And I've felt that excitement before. I've felt it about lingerie. Only to arrive and find out that my bra size isn't available. This is something that's been happening to me my entire life. And I know, I know, I might not be as voluptuously endowed as my larger-breasted sisters, and there might be products out there like that one bra from the Itty Bitty Bra Company.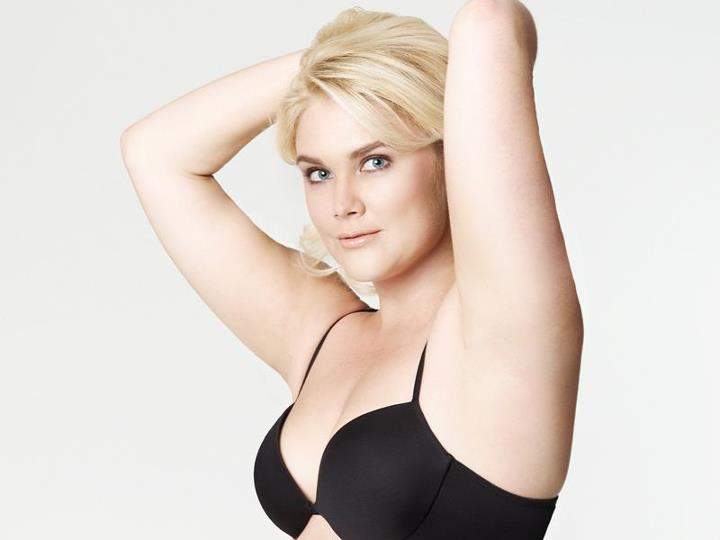 (side note: eye roll at your name. I'm not feeling it. I know they're itty bitty. I don't need you to rub it in. Although I guess I DID know who your product was for … but it's not like there's a bra company out there called "Big Honkin Boobies" marketing to women with larger breasts. It just strikes me as a bit rude.)
And it might even be that Lane Bryant carries something they call a 40B, but I'm here to tell you I am solidly a 40B upon measuring myself, and the bras from Lane Bryant are gapping all OVER the place. The Flatter Me Bra, which totally fits me, is what the Itty Bitty Bra Company calls their bra for plus size women who wear a cup size smaller than a C.
You know what colors it's made in?
Black and nude. (Yawn.) And I REALLY feel for my girls who wear a size A or AA because I really haven't seen anything out there for y'all that isn't black, nude or white. And if your band size is 42B … there's not a whole lot out there for you either.
So, I've continued to buy my bras from Lane Bryant cause I get a little excited by a little lace and pattern that matches my sexy panties. Even though it's not really making me feel all that sexy when I wear a t-shirt … at least it's sometimes giving me a nicely proportioned shape by adding some extra padding.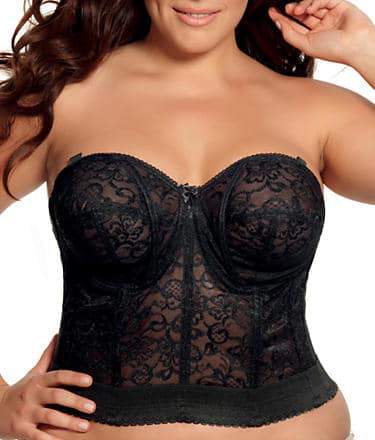 And I know there are SOME things out there. Like if you were to check out Bare Necessities or Lavinia there are maybe 5 or 6 options that aren't black, nude or white. So, some progress has been made for those of us who are 40B.
I DO see some more exciting options from Full Beauty. I would be very interested in trying these bras on though to see if they work or not! A lot of options out there look like they weren't made with small breasts in mind – which is why the Flatter Me Bra is actually pretty flattering. They understand how to gift a smaller bustline lift under a tshirt!
I guess what I'm really trying to say here is, I KNOW there are other women like me out there. I see them all the time. I mean, I ride the train in NYC, I see at least 2 or 3 women a day who also have smaller breasts and are plus size. I mean this is something I really actually think about when I see them, too. I kind of want to lean over and go – "Hey girl. I see you. I know, bras suck. They ain't got nothin for us, do they?"
Can someone who is designing a bra specifically for smaller bustlines with a larger band think about this for me? Bra companies? Please?
It's not just our curvy counterparts that want to feel like they are uplifted properly, supported succinctly, Va-va-voomed voluptuously. I mean, I'm appealing, attractive, delightful, sensuous, sexy, and a little bit sassy when you catch me on any day. I'd love to rock something that makes me feel that way with my clothes on, too, particularly in a corset. Holler at yer girl scout y'all.
Are you a member of the just enough of a handful crew? What is going on with your bustline? Are you waiting for a lingerie company to turn some attention your way specifically? I want to hear about it!
NettaP writes about plus size fashion and life on her own blog at xoxonettaP.com, and she has a weekly plus size fashion show on YouTube called The Round Up. Netta lives in Brooklyn, loves a good sheath dress, and she adores connecting with friends old and new!