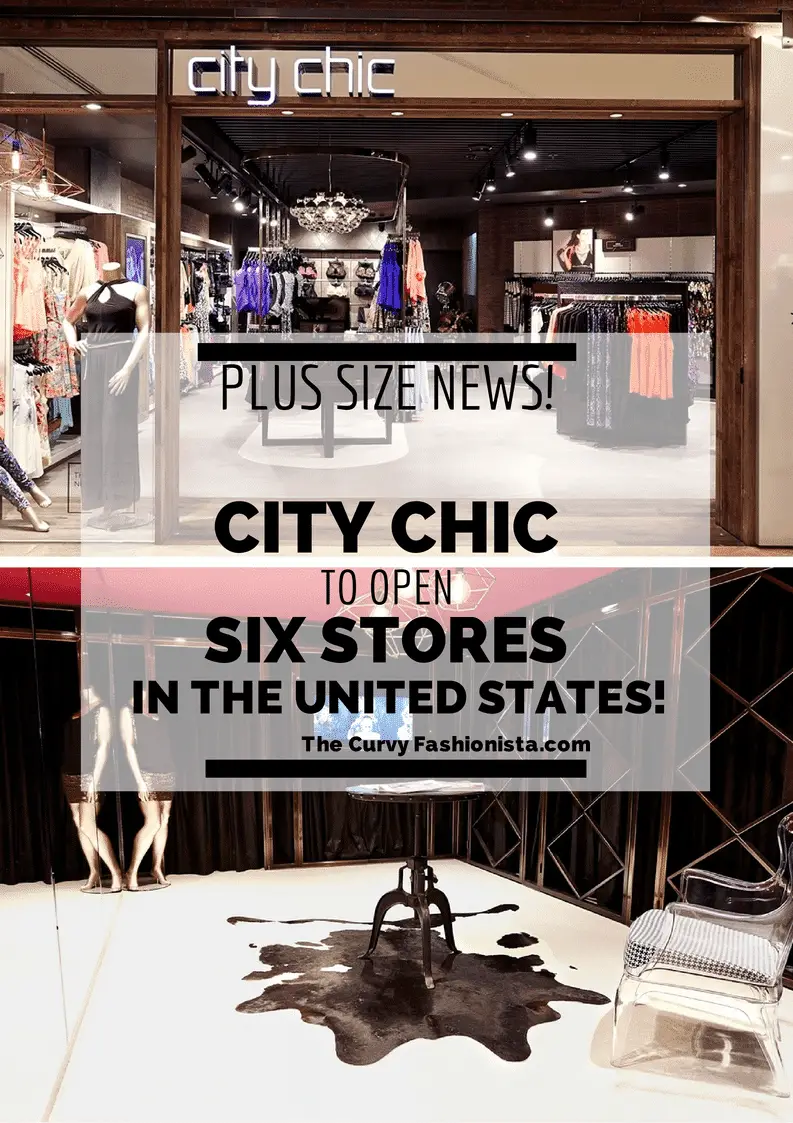 I am really excited to share and announce with you the uber cool news! The brand, City Chic, whom I have raved about, featured, and reviewed many times over is coming to the US! You heard me! They are opening FIVE stores! City Chic in the US with SIX stores by end of September! YESSSSSS!
The Australian based plus size retailer has been busy and this has been hard to keep quiet, but in the US, City Chic has eyed and is finally entering into the market, landing in Southern California! I am here for this! Another place to go and shop? HELLO! This contemporary plus size retailer is on it and I am so geeked.
With collections already in Nordstrom, online and in stores, City Chic wanted more for the US market and they are getting it, with the six store roll out!

So where are they opening stores? Are you ready? Here they are:
Ready, Set, Shop: City Chic in the US with 6 Stores
City Chic Culver City
8/01/2014 Westfield Culver City Shop 294,6000 Sepulveda Boulevard Culver City, CALIFORNIA,90230  
City Chic Brea
08/08/2014 Brea Mall Shop 167, 1065 Brea Mall Brea, CALIFORNIA, 92821  
City Chic Tyler
Mid-August 2014 Galleria At Tyler Shop 205, 1299 Galleria AT Tyler Riverside, CALIFORNIA, 92503  
City Chic Mission Valley
End August 2014 Westifeld Mission Valley Shop 141, 1640 Camino Del Rio N San Diego, CALIFORNIA, 92108  
City Chic Northridge
End August 2014 Northridge Fashion Center Shop 183, 9301 Tampa Avenue Northridge, CALIFORNIA, 91324  
City Chic Glendale
September 2014 Glendale Galleria 100 West Broadway, Suite 700 Glendale, CALIFORNIA, 91210
I invite you to check out City Chic to get familiar QUICK! 🙂 LOL
How exciting is this??
Now for those of you who are wondering if your city is getting a City Chic…. I did ask and they did tell me that they are focusing in the SoCal market at this moment, as our weather is most similar to theirs in the US. So for now, they are focusing energies here. This does not mean no more, but that this is where the focus is right now!
Are you looking for a JOB? Wanting to join the team?
"We are looking for Store Managers, Assistant Store Managers, Key Holders/Supervisors and Sales Associates who are committed, driven, and passionate to work for City Chic.

We have brand new stores opening all over California and are looking to form a fashion loving, experienced retail team to lead this new look store to great success.

Our environment is fast paced and suits those who strive under pressure and are driven to succeed."
Isnt this soooo exciting!?!
I think I am even more hyped because there is a plus size contemporary fashionable option that is elevated, playful and it adds options to play with and in. For some of those malls, many of the tried and true plus size stores now have competition- and we win with this! WOOT!
What do you think? Are you excited about this? Let's discuss below! Are you going to shop City Chic?