Before you put on that fancy skirt, those curve hugging jeans, or the freak 'em dress, the first thing you think about- there is one thing that sets the literal tone of the day- Your plus size underwear. The right pair of chonies, as I like to call them, can make you feel sexy, can enhance your outfit, or the wrong pair can make your look to fall completely flat.
To learn more about panties, I had the pleasure of chatting with JD, the Glam Guru of Hanky Panky- the latest brand to cater to the plus size woman, making sure that you lay the right foundation when putting your best curve forward!
Have you heard of Hanky Panky?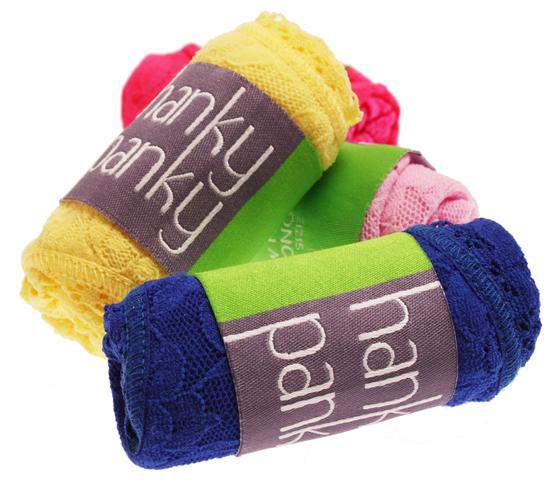 Created as a gift, designer Gale Epstein fashioned a hand-made lingerie set for her friend, Lida Orzeck, crafted out of embroidered handkerchiefs (get it?!)! That is how Hanky Panky came about! With the original thong turning 25- Hanky Panky has emerged as the go to brand that constantly delivers the fit, form, and function of the "World's Most Comfortable Thong."
To learn more about the brand and its latest plus size venture, I chatted up Glam Guru- JD! Such a pleasure to chat up!
An Interview with Hanky Panky's Glam Guru JD
Tell me, you are known as Hanky Panky's Glam Guru (I love this by the way!) How did this come about!
I have always been known for making things pretty!
I have interned at Cosmopolitan as a stylist on Bravo's Top Chef and Make Me a Supermodel. I have worked with Hanky Panky for the last three years!
Working here was a natural choice, as underwear is the 1st real decision we make every day!
I have been a fan of Hanky Panky for a while; can you share what makes this brand stand out from any other lingerie company?
We at Hanky Panky, really pride ourselves as "The Panty Authority." We are made and manufactured in NY and test the quality and fit in our office- up to a size 24! Nobody makes panties on Park Ave!
Hanky Panky is synonymous with comfort, sex, and no VPL.
At Hanky Panky, it's all about covering your derrière. Your underwear is the first thing you put on and it affects your day!
Also, here at Hanky Panky, it is about matching whatever color works for you! We have the thong or boy short to match!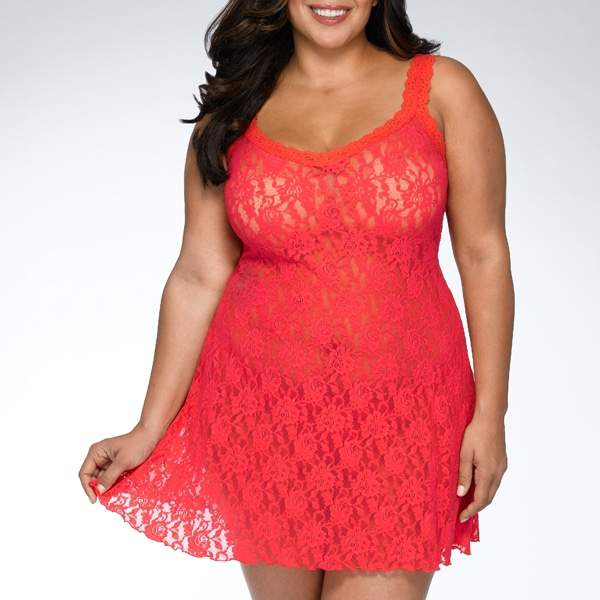 Comfort is key for any woman, how does Hanky Panky do it?
Gail Epstein (creative director) engineered the empress of thong- she really found a garment that can be made across all sizes. Behind fit, fabulous, and an amazing feel – it is all about investment. You try to cheap out and then it bites you in the … At Hanky Panky, we want you to feel how comfortable sexy can be.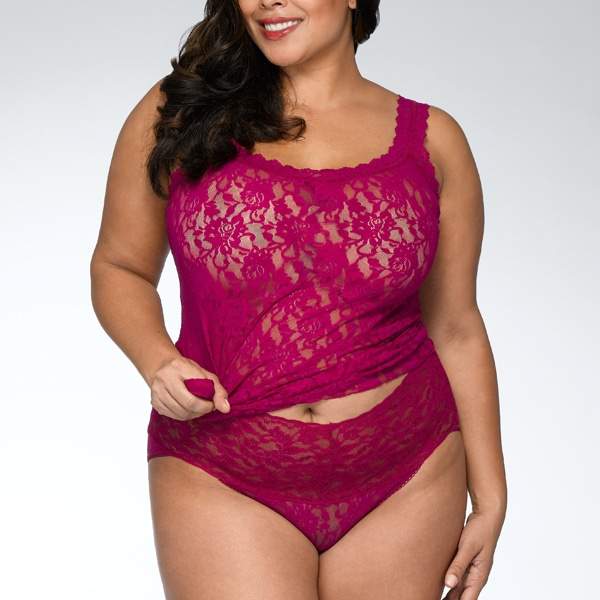 Okay, for the extremely fun part! You recently launched your plus size collection (thank you!), what opened Hanky Panky to this market?
We took the time to do it right, making sure the fit was made perfectly. We wanted to make sure that we could stand behind every piece of our collection. There is NO math equation! At Hanky Panky, it is all about the distribution of love- to fit the curves, cover the right assets in the right way…
What trends and cuts can we expect in the Hanky Panky plus collection?
You can expect the same ready to wear fashions that hit the main line in sizes 0-24! AND you can expect the fit and feel to be fabulous and done right. At Hanky Panky, it all comes back to a comfort and confidence…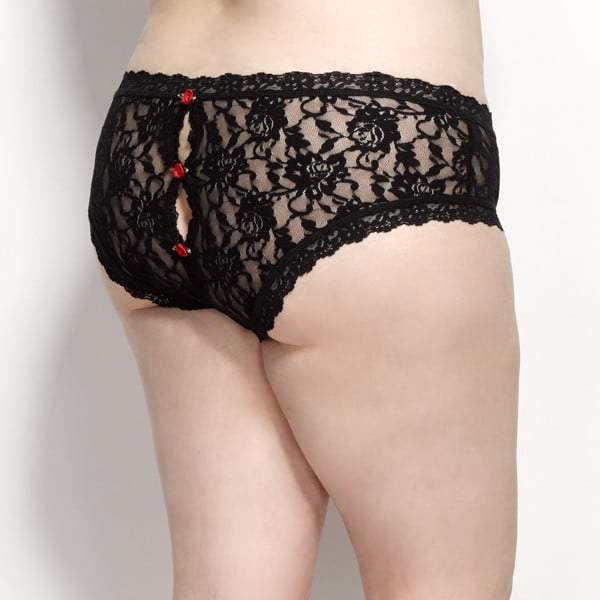 I also heard you have a bridal collection in plus size? Do tell!
YES! The "I do" thong! We carry an extensive bridal because everybody gets married! You want to do it the same way as everybody else! You should still feel fabulous and pretty- not like the red headed step child. We wanted it to be tried and true!
Before we wrap up, can you share a few tips about lingerie care? In order to maintain the comfort Hanky Panky is known for?
If you take care of your Panties, they will take care of you! I always recommend cold water or a hand wash, with an air dry- to extend the life of your garment. If you MUST wash, please put your Hanky Panky's in a lingerie bag, in the delicate cycle, and air dry.
Why air dry?
Air drying your underwear allows the stretch to not react with heat! Mixing the two is a lethal math equation, equaling death! It will kill the life of your investment! Hot water and Hot dryer= having to buy panties every three months! If you are investing in us, please invest in the longevity of the garment… Remember cool water, delicate, and air dry!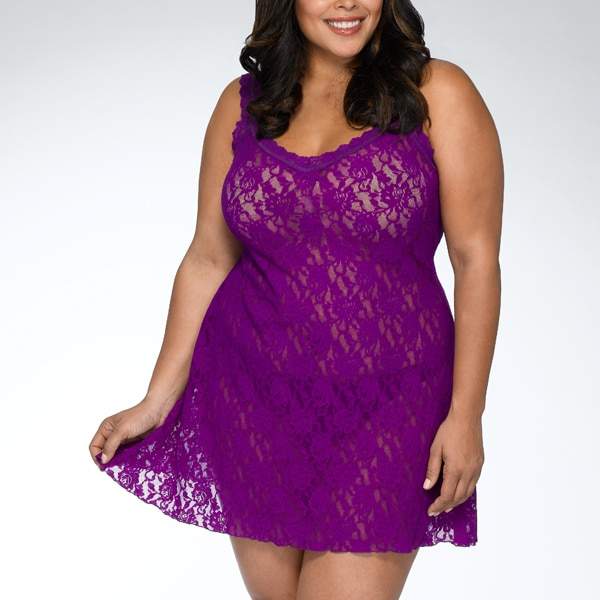 Thank you so much for taking the time out! Can you tell me, what does Curvy.Confident.Chic. mean for you?
JD: This is a credo for us as well! It really starts from the moment you start adorning yourself. At Hanky Panky, the first thing you put on is your underwear. If you adorn yourself with something that makes you feel good… your little secret with yourself, you feel fabulous.If your green shoes match your thong- this is your own special moment. The special moment within that makes you wear your head up high!
Confidence does not come from an expensive dress; it comes from within, the choices you make. Dress yourself with confidence… Confidence is the first thing you should put on every day.
How amazing is JD!
Who would have thought handkerchiefs were the inspirations for thongs!!!! And Happy 25th Birthday to the THONG! To learn more about this fabulous lingerie brand, please visit Hanky Panky online! And to keep up with The Glam Guru, make sure to follow JD on Twitter @HankyPankyJD!
Ready to Shop?