We hope you enjoyed learning more about Camilla of Paillettes & Champagne last week! For today's blogger spotlight, we head back to the United States and to our nation's capital to meet with D.C.-based blogger Dani of Blonde in the District.
I first found Dani through her featured #XOQ-tagged (ELOQUII) Instagram posts and quickly fell in love with her chic and feminine style and her ability to mix casual street style and polished pieces with ease. Dani's travel posts are visually interesting and aspirational and will have you living vicariously. Blonde in the District is a plus size blogger YOU NEED TO KNOW!!!
Meet Plus Size Blogger, Dani of Blonde in the District!

Age: 33
Height: 5'7″
Location: Washington, DC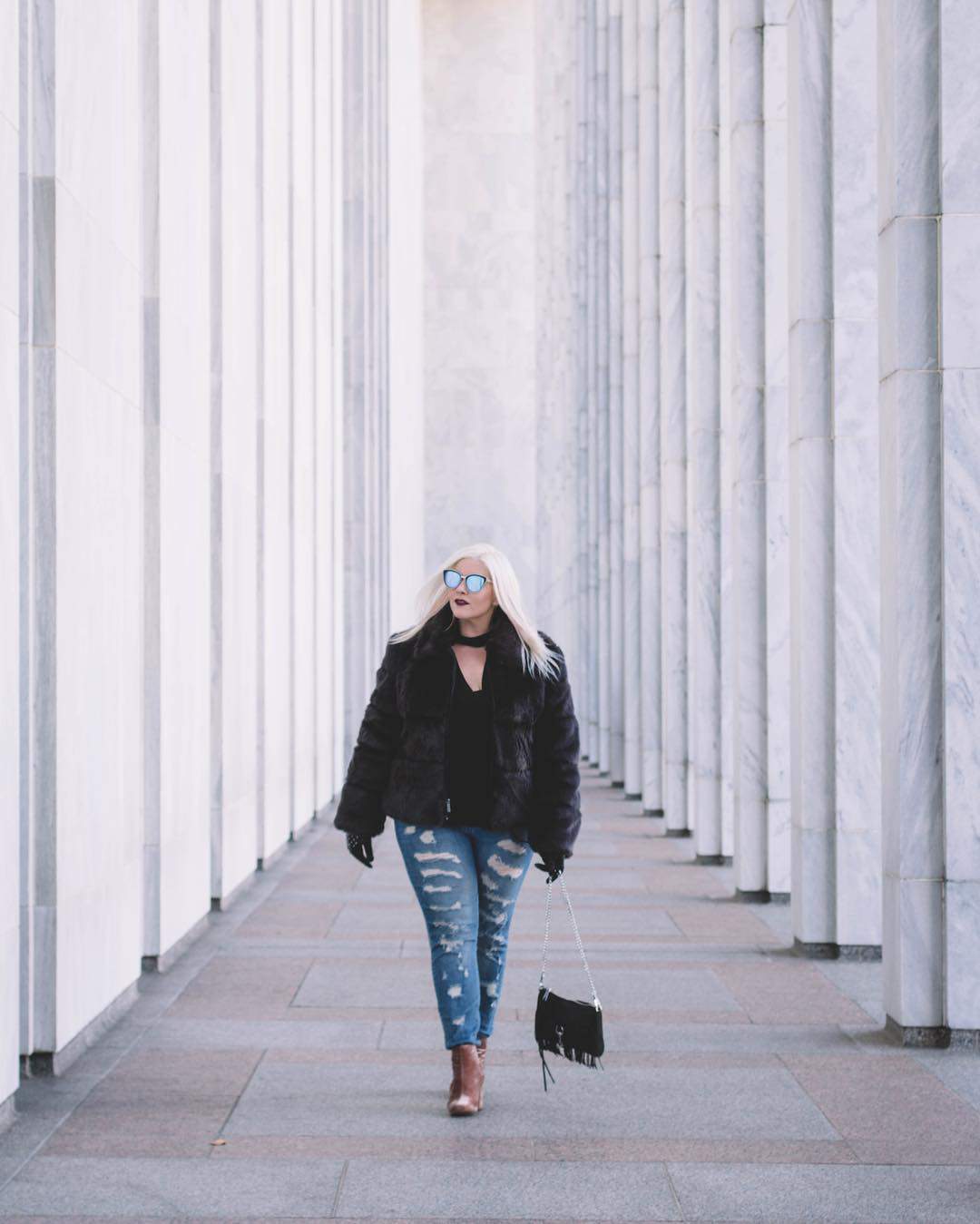 How long have you been blogging?
I have been blogging a little over 2.5 years.

What or who inspired you to become a fashion blogger?
I had recently left a job that left me feeling stripped of creativity and uninspired. The job drained me mentally and I needed something to feed my creative side and give me inspiration. I turned to blogging as my creative outlet and haven't looked back since.
What led you to it? Do you blog full-time, for fun, as a hobby? Share your evolution!
I had a blog many years ago, and I had always received positive feedback from it and really enjoyed it. At the time I was traveling about 75% of the time for my full time job, so I couldn't keep up my blog and I closed its doors.
When I was thinking of a creative outlet, I knew blogging would be a good fit. I have learned so much and come a long way in the past 2.5 years- its amazing to look at some of my old blog posts versus my posts now. Almost embarrassing, actually, lol! I am running BITD as a side hustle right now and I work full time for a IT contractor, but I hope to blog full time in the future.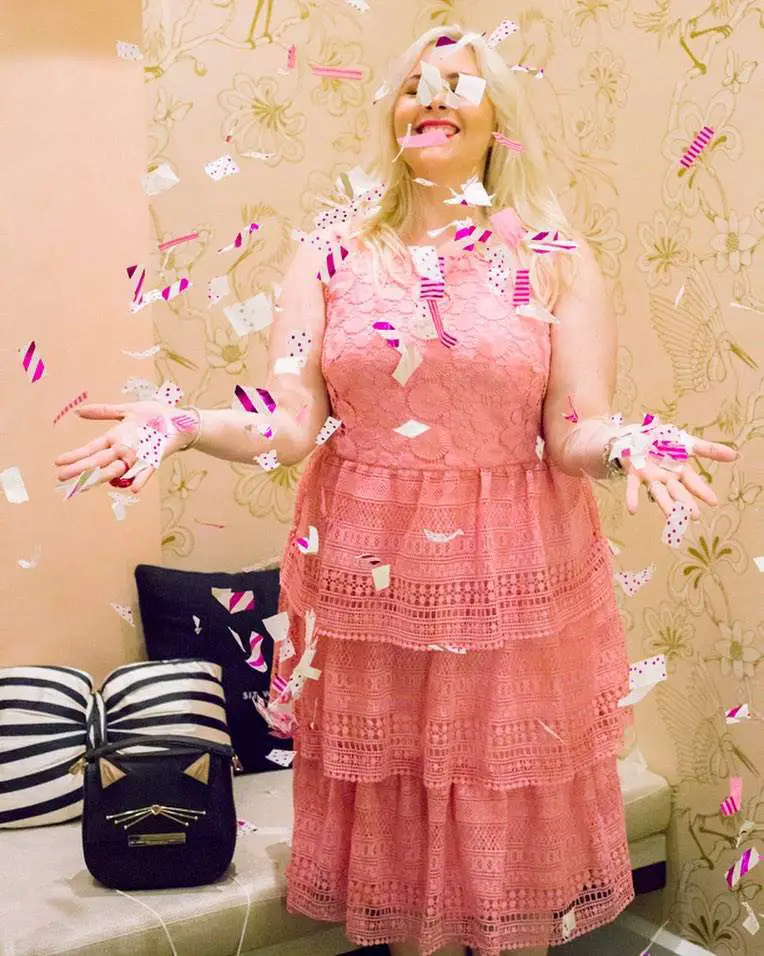 What is your favorite asset? Your legs, arms, waist? How do you play that up?
My favorite asset is my décolletage. I play it up with plunging necklines and v-necks- I will almost always pick a plunging neckline over any other style.
What are the challenges, if any, you face regarding being plus size?
I think the biggest challenge is clothing options. Luckily, we now have many more options that are stylish and readily available, but pretty much my whole life finding clothes that fit well has been a challenge.
What's your favorite thing about being plus size?
Having curves. The female body is beautiful, and I love that I have curves to accentuate my figure.
What's your favorite thing about being a blogger?
I love expressing myself and sharing things I love with the world, to hopefully impact someone else in a positive way.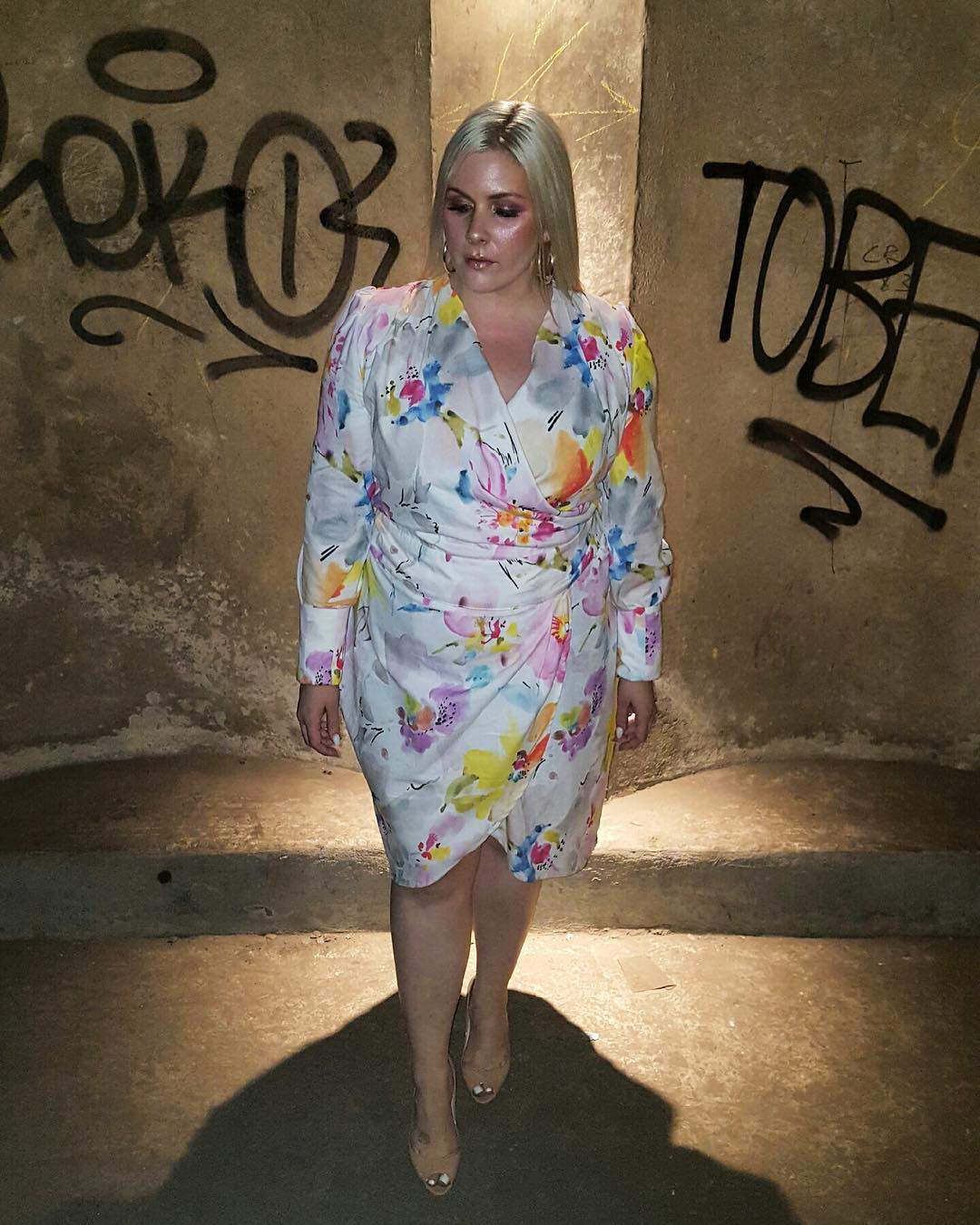 Who/what are your favorite designers/brands?
My favorite brand is ELOQUII. Hands down, they are my favorite. I also like Forever 21 + for fast fashion options and their jeans, and when I can fit the clothes, I also like Zara. My favorite classic designers are Chanel and Dior for the way they implemented and impacted styles we still wear today. My favorite modern designer is Christian Siriano. I love his work and his inclusiveness for plus size women.
Describe your personal style.
My personal style is classic and glamorous with a street style twist.
Which bloggers inspire you? Plus or straight size! Any bloggers currently on your radar?
I absolutely adore Candice Huffine, although she's a model. She is a figure I have looked up to for some time for her role in body positivity and plus modeling. For inspiration, I follow Kristina Bazan. I have been following her since I first got on IG, and she is serious blogger goals. On my radar is Sophie Loghman of Sunny Peaches for her bright and fun aesthetic.
What do you think about where plus size fashion is today versus a few years back?
It is MUCH better today. Although we still have a ways to go, at least we now have more stylish options and retailers are starting to carry plus sizes more and more. Thanks to brands like ELOQUII for seeing the need to provide plus women with quality and flattering styles.
What do you think or hear from readers, is one of the biggest myths about plus size fashion?
That plus women "shouldn't wear that," as in people commenting "she shouldn't be wearing that," or "I could never wear that." Fashion is about self expression and it's not limited to straight sizes. At the end of the day, anyone, no matter their size or shape, can wear whatever the f they want. If you wear it with confidence, that's all that matters.
Are you working on anything or have anything to share?
I have some fun upcoming events in the pipeline. I'm going to be MC-ing a fashion show in October and I'm super excited / super scared at the same time. I get totally nervous while public speaking, so I'm preparing myself for it now, lol. I also am planning upcoming blogger events for my Bubbles and Bloggers group in the Washington, DC area, which is geared at promoting the local blogging community and supporting each other as women.
Anything else you want The Curvy Fashionista's readers to know?
Go after your dreams and trust in yourself. I know that sounds corny, but if there is something you have been thinking about doing- do it. If there's a place you've been dying to travel to- go! I'm all about taking life by the horns and making it truly yours.
Never be afraid of failing. If you try something and it doesn't work, then at least you tried it and can rest assured without wondering "what if." If you try something and it DOES work, then that is simply amazing.
Lastly, what does Curvy.Confident.Chic mean to you?
Curvy.Confident.Chic means being comfortable in your own skin, embracing who you are, and living your life one stylish dream at a time.
Do you dig her style? Which look is your fave? Let's talk about it below!!
Want to be featured?
Make sure you fill out your deets here,
so that we can feature you!
Looking for more plus size blogger style inspiration?
Make sure you check out all of the other plus size blogger spotlights!