Hope you enjoyed meeting Aarti from Curves Become Her last week! Today, I'm excited to introduce you to Nina from Curvy Mod! Nina continually pushes her own fashion boundaries, and I've enjoyed watching her explore new styles as her body confidence has grown.
She offers lots of fun styling ideas for girls on a budget, and you can't help but love her sweet personality!
She is a plus-size blogger YOU NEED TO KNOW!
Meet Plus SIze Blogger: Nina from Curvy Mod
Blog:http://curvymod.blogspot.com/
Height: 5'2
Age: Late 20s 🙂
Location: Southern California
What made you want to become a fashion blogger?
I have always been a big fan of fashion, and I wanted a creative outlet to express my interest in fashion. I was led into blogging because I was inspired by so many of the bloggers out there, so I wanted to inspire people as well.
What are the challenges, if any, you face in being petite and plus-size?
One of the biggest challenges I face with being plus size and petite is the length of clothes.
Lots of plus size clothes that I try on are usually really long on me so I have to get them altered to fit me properly.
What's your favorite thing about being petite and plus-size?
I think the best thing about being petite is that I'm often mistaken for being younger than I really am.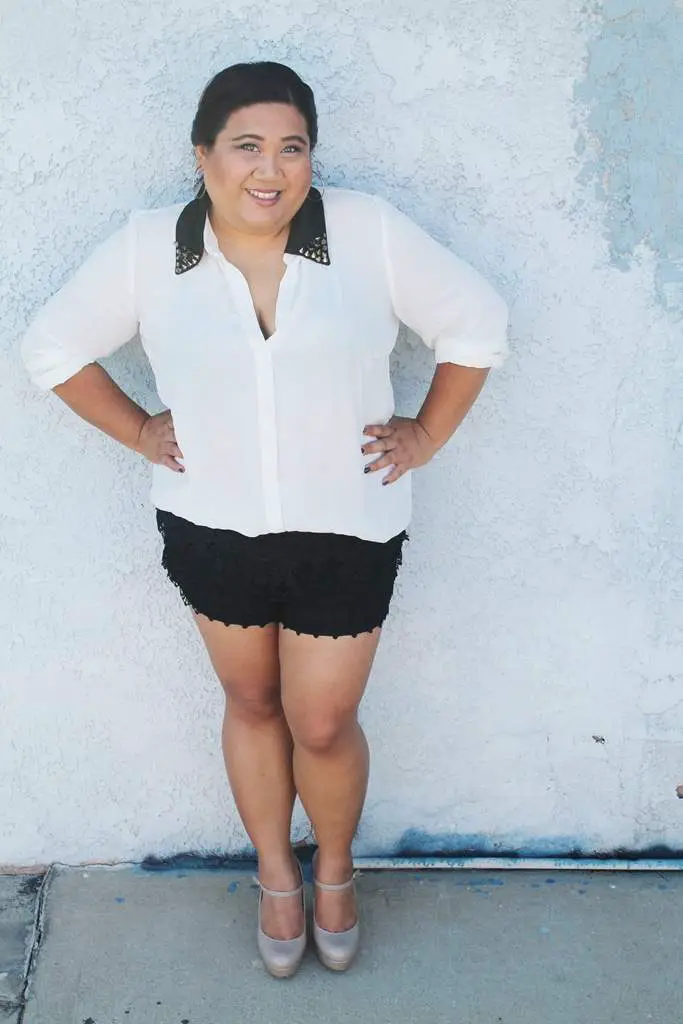 What's your favorite thing about being a blogger? A petite-plus fashion blogger?
My favorite thing about being a blogger is that you get to share your story with others and by doing that, I really hope to inspire others that might be going through the same thing.
I think being a petite-plus blogger shows others that being plus-size isn't just one way but that we come in different heights and sizes.
Who/what are your favorite designers/brands?
One of my favorite designers is Kate Spade because I love her chic and fun style. One of my favorite brands that I actually wear a lot is Forever 21+ because their style is youthful and fun and gives me an opportunity to try different styles out because of the cheap prices. Another brand I really like also is ASOS. I love their clothes, and they offer so many different genres of styles.
Describe your personal style.
I like to think of my style as a little girly, a little preppy and a little bit edgy.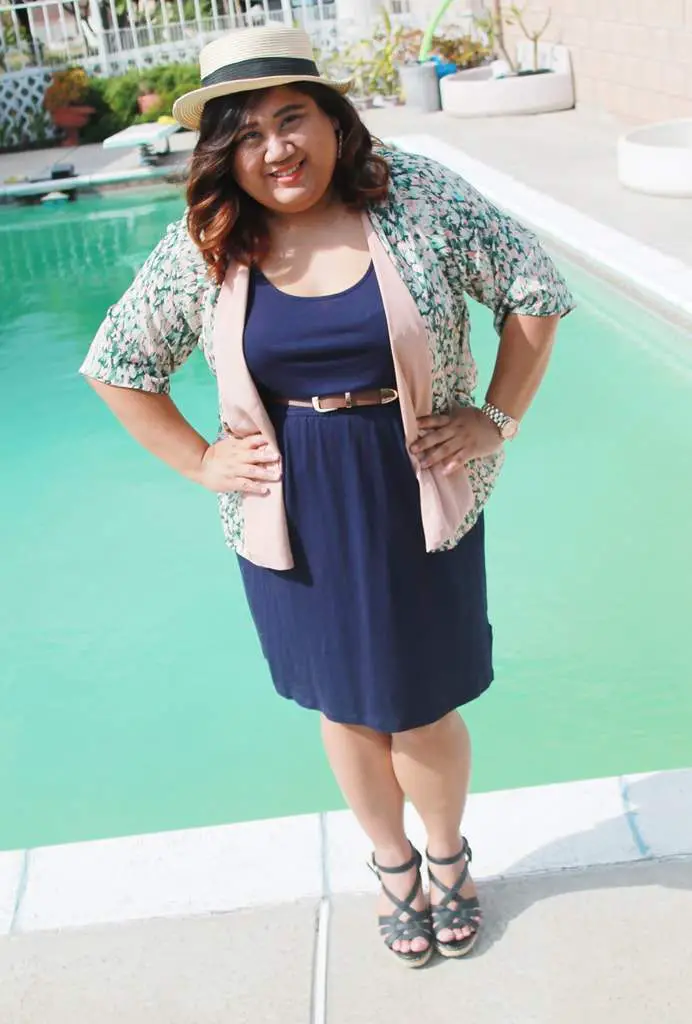 Any bloggers currently on your radar?
I follow a lot of bloggers but currently I've been really loving Audrey from LuLu Linden; -her style is so chic, Liz from With Wonder and Whimsy- she has a girly style that I love, and also Runa from Glam by Runa- has amazing style.
Anything else you want The Curvy Fashionista's readers to know?
I would love the readers to know that plus-size comes in many shapes and sizes and not to criticize someone that they feel aren't plus size because you never know – they could be going through the same struggle as you.
Instead, think of plus size as a community of individuals inspiring and supporting each other.
What do you think? Are you a reader of her blog? Will you check her out? Let us know below!
Also, if want to be featured or know of a blogger who should be included, please shoot us a note!