A few weeks back, on Facebook a reader shared a picture that I was completely enamored by and today I wanted to share this and a few others with you. As plus size art seems to be something that we all seem to resonate with, sharing more visual pieces of our form captured in paint, sculpture, or sketch, plus size art is one to be shared and today it is La Belle Rafaela by Tamara de Lempicka and a few other pieces of her work from that period!
Nothing like an artist who can capture the beauty of our shape, our essence, and the mood in such a fascinating way! I am here for all of the art, images I wish I saw growing up… and I know that I cannot be alone in this thought! But enough of my ranting… let me share with you today's feature!
Before you keep reading, I must share that a few of these pieces are nude, so if you are at work…
PLUS SIZE ART: La Belle Rafaela by Tamara de Lempicka and More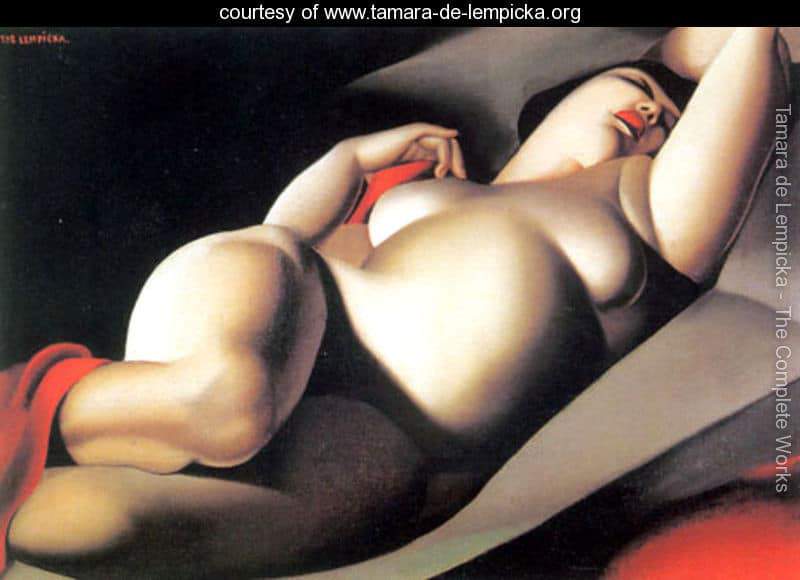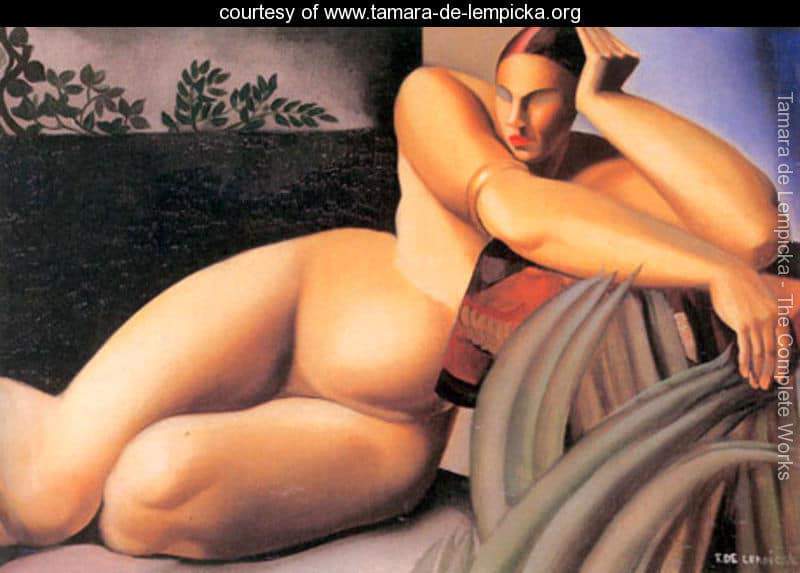 _
Tamara de Lempicka, born Maria Gorska in Warsaw, Poland, was a Polish Art Deco painter and has an amazing story. SHE is FANCY. In my research, I found that she has had quite the colorful life! Let me share with you her bio:
ABOUT TAMARA de LEMPICKA
Born into a wealthy and prominent family, her father was a Polish lawyer, her mother, the former Malvina Decler, a Polish socialite. Maria was the middle child with two siblings. She attended boarding school in Lausanne, Switzerland, and spent the winter of 1911 with her grandmother in Italy and the French Riviera, where she was treated to her first taste of the Great Masters of Italian painting. In 1912, her parents divorced and Maria went to live with her wealthy Aunt Stefa in St. Petersberg, Russia.

For her first major show, in Milan, Italy in 1925, under the sponsorship of Count Emmanuele Castelbarco, de Lempicka painted 28 new works in six months. She was soon the most fashionable portrait painter of her generation among the haute bourgeoisie and aristocracy, painting duchesses and grand dukes and socialites.
Do you see what I mean? You can learn sooo much more and see ALLLLLL of her work HERE!
A great few pieces of art yes? Do you have any of her work? Where would you hang her work at in your home?