Rewind to maybe… 10 years ago, and the only bra options for those who were blessed were dull, boring, and un-sexy undergarments… and if there were options, they weren't in the uber sexy colors…
NOW, thanks to social media, industry demand, and innovation, brands are paying attention to our cry! Thanks to these brands and designers listening to the plus size woman who is confident, secure, and evolved, we have options to place our dollars for fancy and sexy undergarments!
With this excitement, I want to introduce you to the newly launched Curvy Couture! Curvy Couture Collection focuses on creating beautiful and glamorous garments to "enhance and support a natural woman's curves."
The brainchild of Dora Lau, who has been the recipient of numerous awards including the Lane Bryant Vendor of the Year Award in 2006 for creativity and innovation and The Avenue Partner of Excellence in 2007, knows a thing or two about bras! She is inspired to make every full-figure woman proud to be curvy!
Curvy Couture Fall 2012 Collection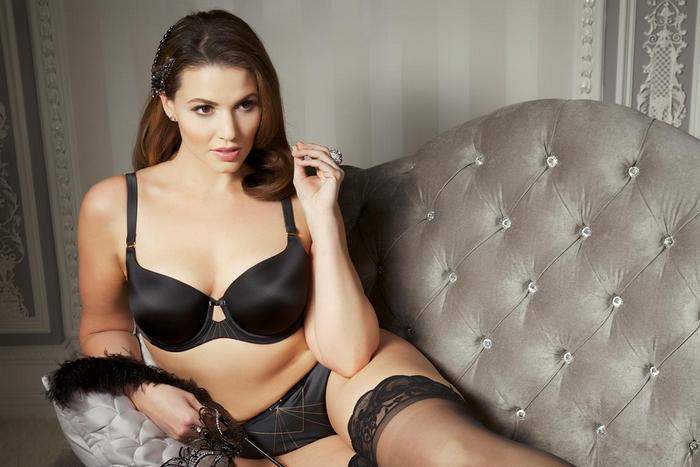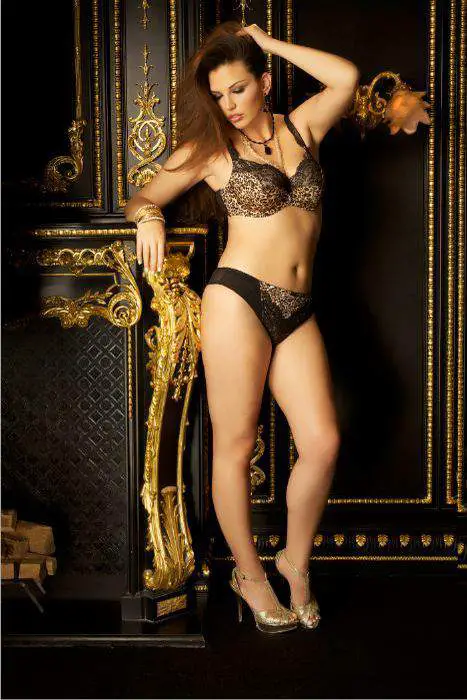 Highlights of the Curvy Couture collection were inspired by the silver screen goddesses, actresses, such as Ava Gardner and Marlene Dietrich, along with the architecture of their period. The collection harmonizes the detail of art deco stitching and the delicate freshness of couture laces, incorporated with the comfort and function of tummy control panels, microfiber options such as convertible straps. "Haute couture means hand made," Lau explains, "with many hours of development going into the product. That is how we developed this line – with great care, so that every aspect is designed for our curvy customer."
The launch of Curvy Couture includes bras, panties, and corsets! While the collection launches with bra size up to a 44DD, the following collections will be offered up to an H! The site features a glossary, a fit guide to ensure you are wearing your bra correctly, and a blog!
You can keep up with Curvy Couture's latest musings by following Curvy Couture on Twitter, Facebook, and the Blog!
What do you think about the debut collection? There are a few sexy pieces I am going to have to add to my collection! What about you?