We've reached another Tuesday, and that could mean one thing and one thing only… That we have a brand spanking new edition of You Oughta Know to share with you all. We're kind of like Love Connection, but for plus size clothing! Have any of our introductions led to a shoptastical romance? Did the designers we're showcased find homes in your wardrobe? If so, hooray… That's what we're all about! If not, don't fret… There are plenty of fish in the sea, like today's spotlight on plus size inclusive brand, Bad Girl Denim!
Today, we are all about the denim. Who doesn't love a killer pair of plus size jeans that hug your curves just right? I don't know about you, but in the right pair of jeans, I'm feeling fierce, fly, fabulous and ready to take on the world! And if you're in the market for new denim (Like jello.. there's always room for jeans), I'd love you meet an amazing size inclusive brand you will absolutely adore!
You Oughta Know: Bad Girl Denim
Bad Girl Denim is the creation of designer extraordinaire Micheline Pitt. Micheline is an established artist and designer who has been saying both industries for over ten years. She was the creator and designer behind an indie brand for many of those years until she branched off and began her own company and divisions. She's a total girl boss, you know!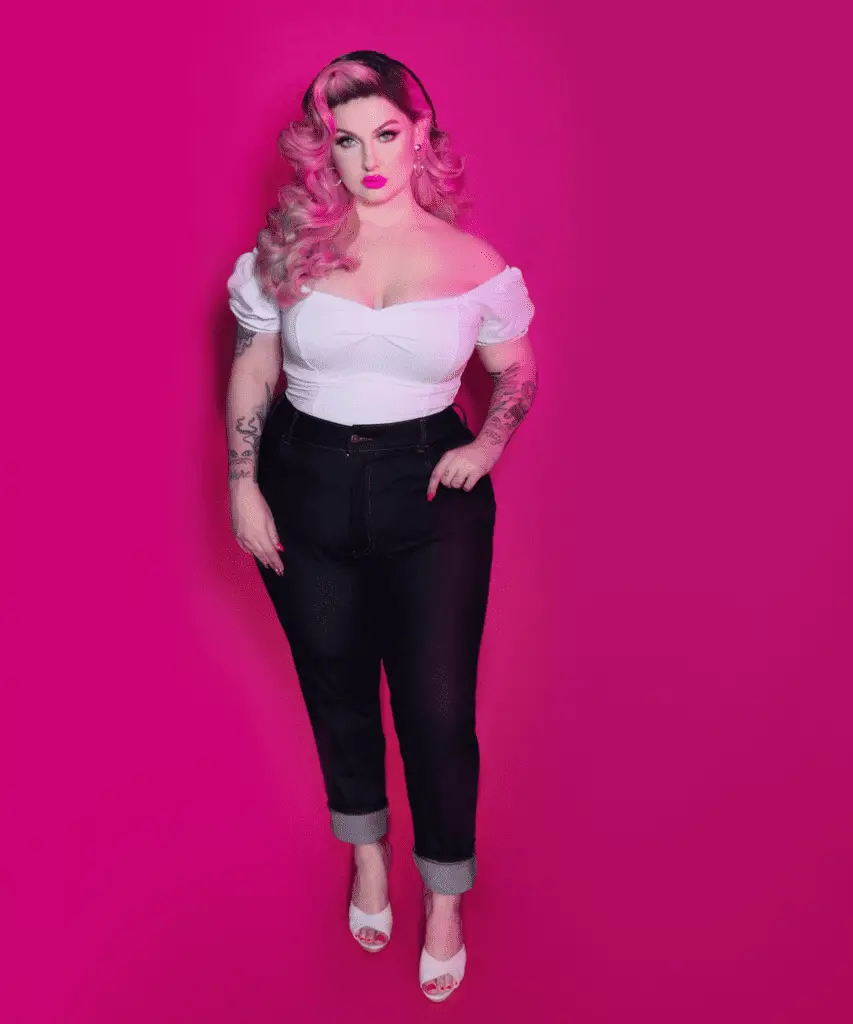 Micheline is also a model as well as a designer. That's what I mean when I say girl boss! America's Next Top Model fans may recognize her name from Cycle 8 of the long-running series. Pitt, a seasoned designer who draws inspiration from 40's and 50's vintage clothing, creates garments that celebrate and accentuate the female form for women of all shapes and sizes. And when we say all, we mean all!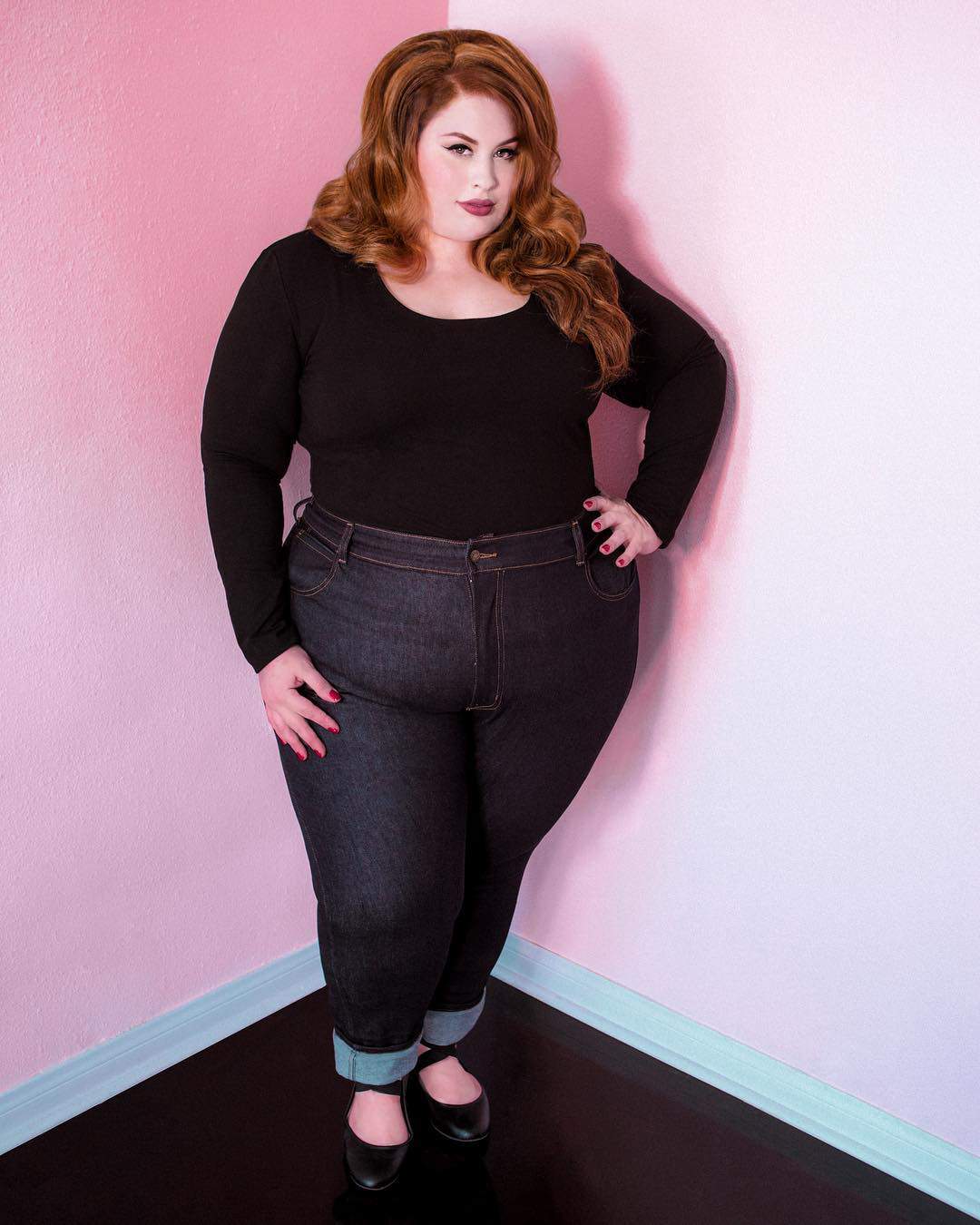 Bad Girl Denim gives us the ultimate in high-waisted jeans and shorts, that have the weight and sturdiness of raw denim, but the give and softness to contour to every body type. The booty-shaping denim nip in the waist and allow for the natural curves to be properly showcased with a relaxed form fit. And did I mention the jeans come in sizes XS – 4X?!? AND IN petite plus size options too?!?! Yes, indeed!
Bad Girl Denim is here to make all of our booties looking right! Yassss!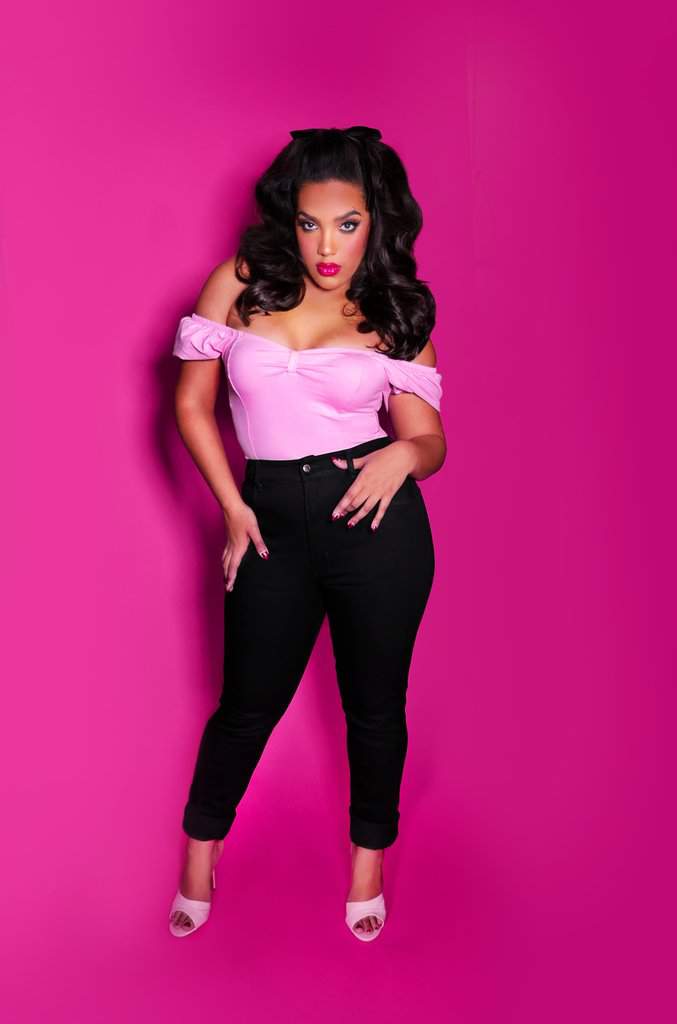 Shop the ENTIRE Bad Girl Denim Collection at MichelinePitt.com!
When you visit the Bad Girl Denim Instagram, you will see something that is both empowering and just jaw-dropping. What is it you'll glance upon? You will see woman after woman after woman, all races, all ages, all shapes and sizes SLAYING in their Bad Girl Denim jeans. Not one bad photo in the bunch! And that is why I think you ought to know Bad Girl Denim.
Have you purchased jeans from Bad Girl Denim?
Are you planning to check out the collection? We want the tea spilled on all of it in the comments… We know what you're going to dish will be good 'till the last drop!!