Girl, I looooove a great boot. Even better? I loooove a great wide calf boot that goes all the way up the leg and creeps into thigh area! Paired with chunky knits, sweater dresses, or denim, I am all the way here for the progression of wide calf boots and its availability! I mean, some of our favorite plus size brands have stepped up their shoe game, giving us fashion forward options to play in for the fall! NO MATTER your budget!
So, what I have done is rounded up for you, some of the flyest and coolest boots for fall that need to be on your radar! If you do not get them now, they will be gone when you need them, so moooove fast! Different colors, different fabrications (both faux and real leather), different levels of quality! Basically, YOU HAVE OPTIONS.
How about that?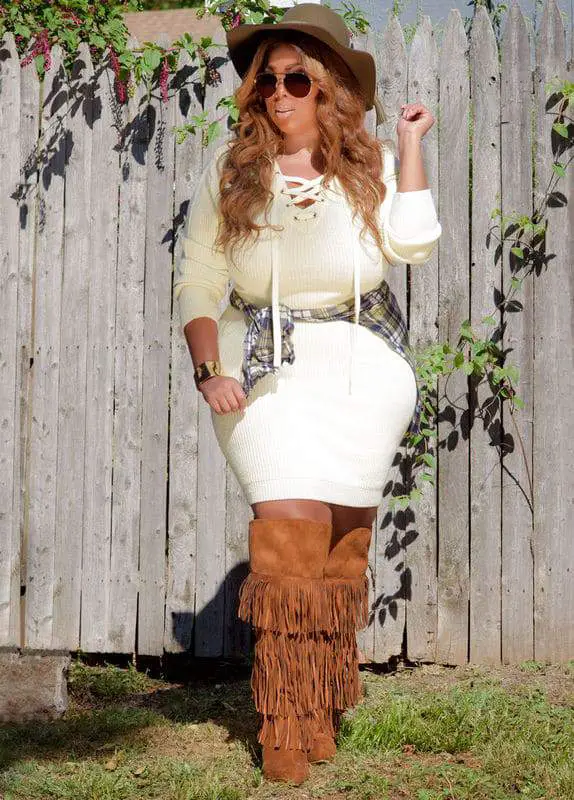 Gone are those days where you would scour the internets for a questionable site, that could mayyybe have your size? I did that… hehehe only to be disappointed. *deep sigh* Any who, I got over 13 styles for fall for you to peek at! You ready?
Also, if you like it, just click the pic or the link and you will go straight through to the site (yes, it may be an affiliate, but we got to keep the lights on!)
Here are 13 Must Have Wide Calf Knee High & Higher Boots!

Sole Diva Over The Knee Mustard Boots at SimplyBe.com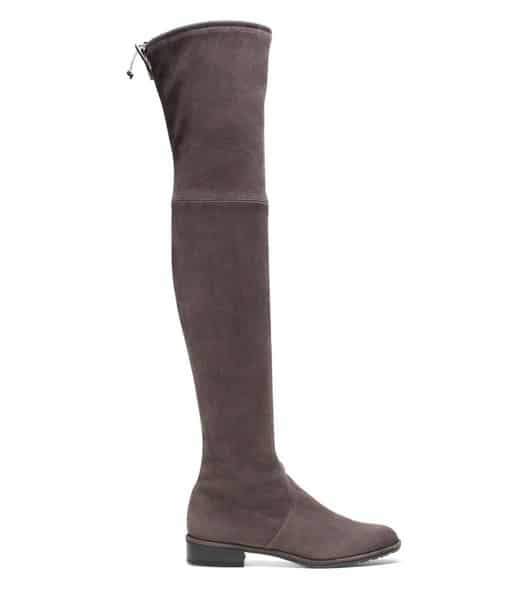 The Lowland Boot at StuartWeitzman.com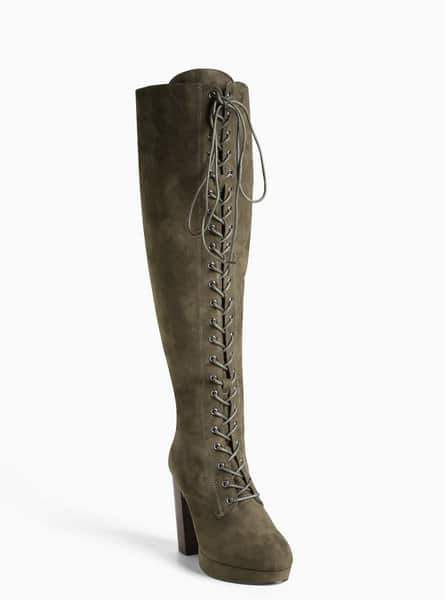 Lace Up Platform Heel Boots at Torrid.com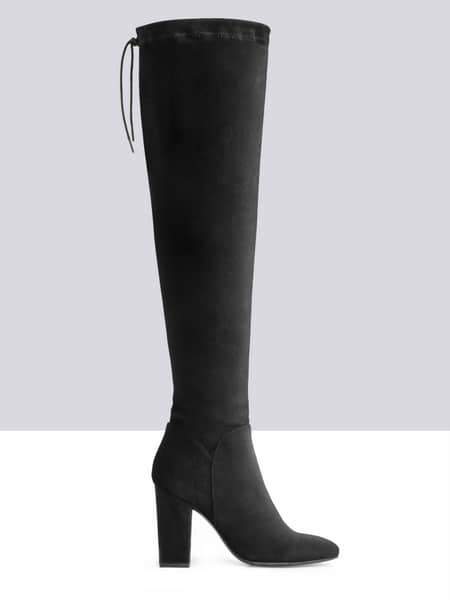 Empress Over the Knee Boots at TedandMuffy.com (formerly DUO BOOTS)

Faux Suede Scrunch Knee Boots at Torrid.com

Sole Diva Over The Knee Boots at SimplyBe.com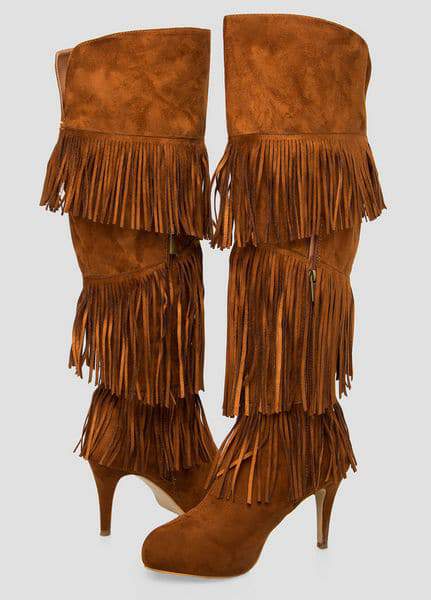 Fringe Knee High Boot at AshleyStewart.com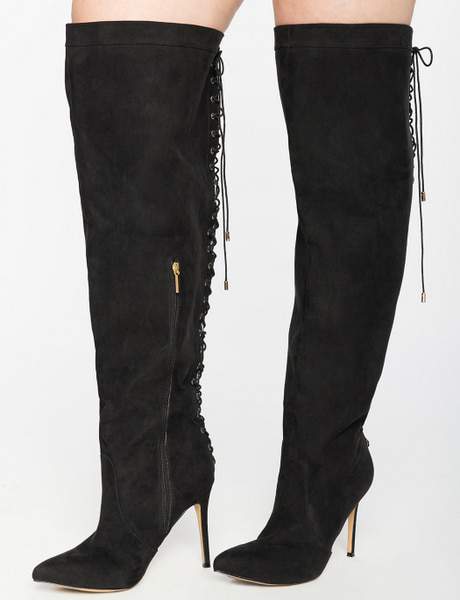 Over The Knee Lace Up Boot at Eloquii.com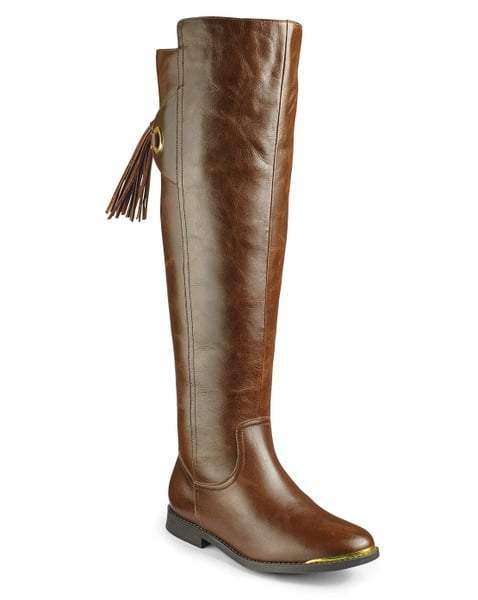 Sole Diva High Leg Riding Boots at SimplyBe.com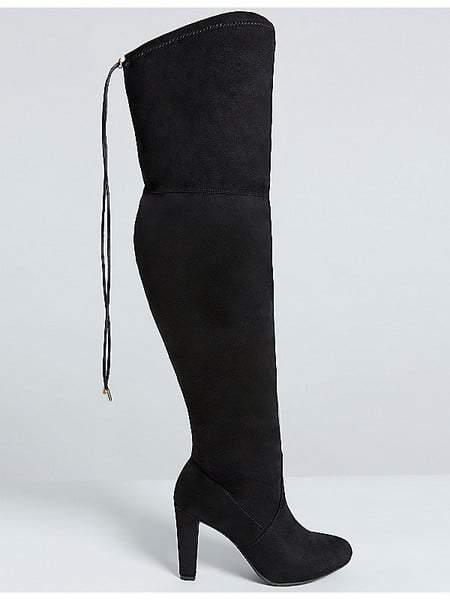 Over the Knee Faux Suede Boot at LaneBryant.com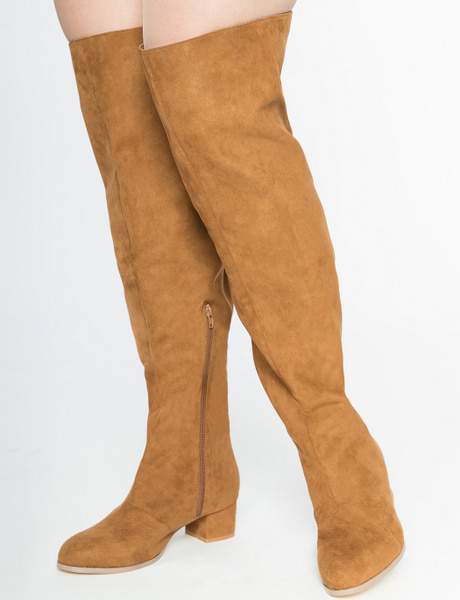 Over the Knee Block Heel Boot at Eloquii.com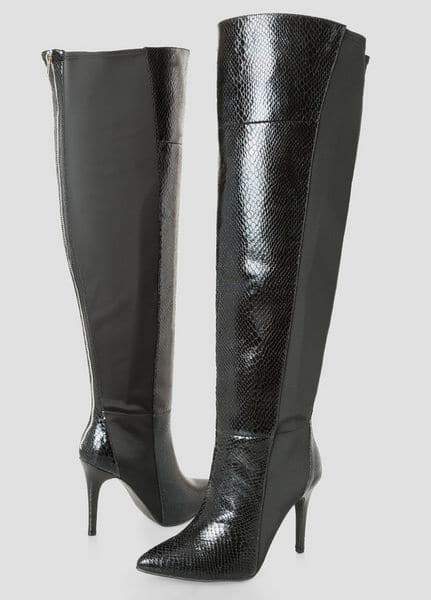 Snake Over The Knee Boot at AshleyStewart.com
Fuller Over the Knee Boot at TedandMuffy.com (formerly DUO BOOTS)
Seeeeee what I mean? How fly are those? Don't they just make you want to get dressed and strut? Just me? Listen, even before you shop, I must stresssssssss that you:
MEASURE YOUR CALVES
Yes, just like you measure yourself for your bras? Measure your calves. Sit down and measure the fullest part of your calf! This will give you the circumference that will guide you when shopping!
I cannot tell you how many times that I have heard someone talk about how they can never find boots that fit, but they have never measured their calves! So, when you get a second, break out the tape measurer, and go to town!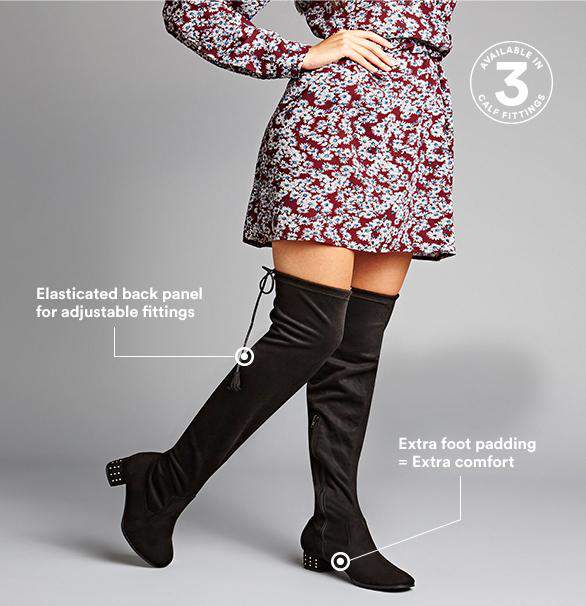 Some retailers, like Lane Bryant, Simply Be, and Torrid not only have wide calf boots, but they also carry extra wide calf boots! There is hope! I KNOW you will be able to build your boot wardrobe up this fall- I am sooooo sure. (not psychic, but I can still be hopeful! Hehehe)
What did you think of my picks? It was reeeeeally hard, narrowing it down. But 13 seemed like a great number… yes?
Have you already gotten your boots for fall? How many pairs do you have? Me? I am embarrassed to share! But over 10! Obviously, I am ready. What about you?