Valentine's Day is about to come at you fast, but it's not only big-name brands that are dropping fire V-day products. Indie beauty brand Sugary Cosmetics recently launched its Sweethearts Collection inspired by conversation hearts. This is one line that will bring back memories of your childhood sweetheart.
If you've never heard the name, Sugary Cosmetics is an indie brand that's gone viral on social media using sweet treats to inspire the makeup products. Brought to beauty fans by founder Kathy Brogna, the brand first launched in 2019. With its latest Sweethearts collection, Brogna shows that the company can touch your sweet side.
As for the products, the lineup includes five hero products—some of which are a first for the brand. You can expect a sweetheart 18-pan eyeshadow palette, a 12-piece brush set, two beauty sponges, and heart-shaped makeup brush cleaners. The collection has almost sold out since launch, but per the brand's Instagram, more products are already in production.
You can still shop the collection now which is exclusively at SugaryCosmetics.com. The collection also won't put a hurting on your wallet, too with prices ranging between $5 and $29. Here's everything to expect in this Sweethearts collection.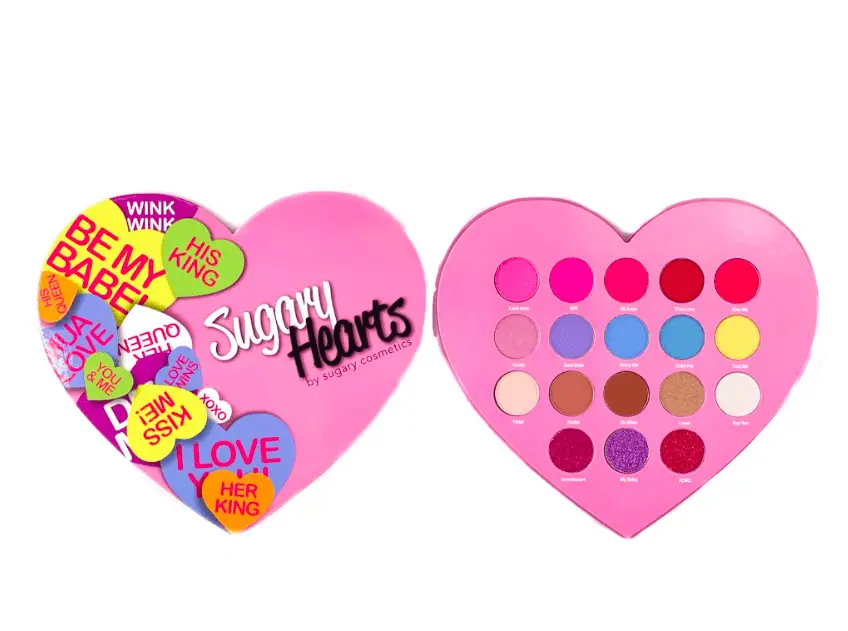 Sugary Cosmetics brings sweethearts a blast of pigment in shades from pinks to blues to neutrals and glitters. There's a lot of ways to play with this palette and wearable for a multitude of shades. With shade names like "Cutie Pie," "Hugs," "Text Me," and "Mi Amour" as a shoutout to Brogna's LatinX roots, the palette gives you all the feels of a V-Day banger. You can grab this piece for $29.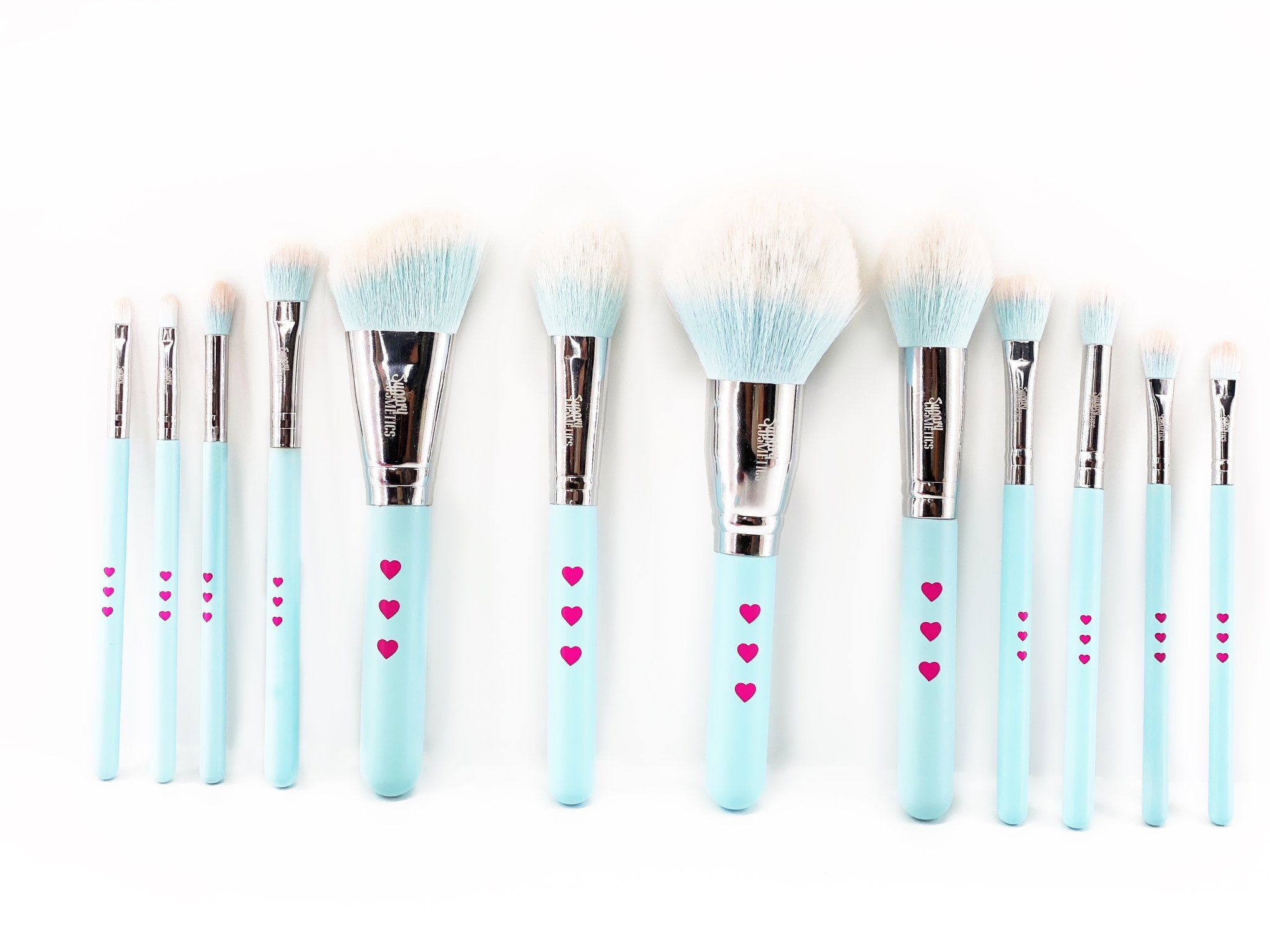 This brush set is a first for the brand—and you can get the whole set for $28. Baby blue with dotted hearts, this set comes with eight eye brushes and four face brushes. Plus it comes packaged with a baby blue brush case.
Another new product is the brand's makeup sponges. You get a set of two sponges, expanding twice its size for easy makeup application. This cute set — case included — retails for only $8.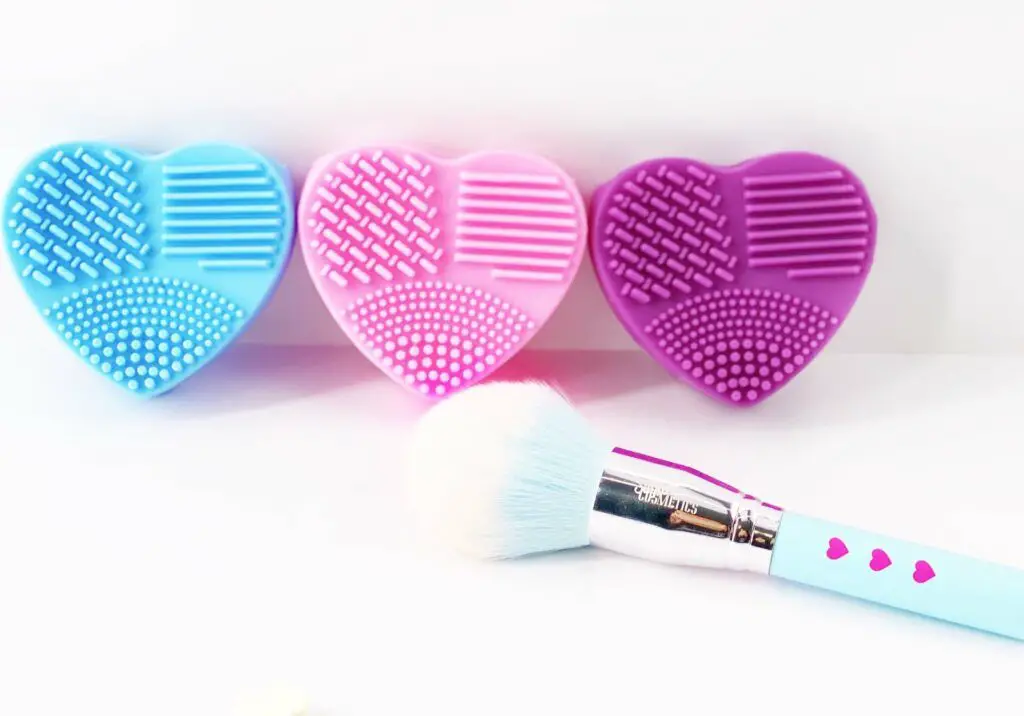 Topping off the Sweetheart Collection with several colored brush cleaners to get your 12-piece brush set like new. Offered in three colors, these cute heart-shaped cleaners are affordable, ringing in at $5 each.
How do you feel about Valentine's Day-inspired collection? Is this Sweethearts Collection calling you? Is there anything you wish was added?
Tell us about it in the comments!