Imagine you've taken the time to get your makeup just right for a night out and within hours, your blush is fading and your foundation is patchy. How dreadful, right? This is why we need a good primer before we apply makeup because we want it to last. Think of using a primer as if you're painting a wall, you're applying something that acts as a barrier between your face and the makeup.
Priming your face will give your makeup something to adhere to, which gives it staying power. The right primer can help minimize the appearance of pores, giving the skin a smoother appearance while helping the makeup last.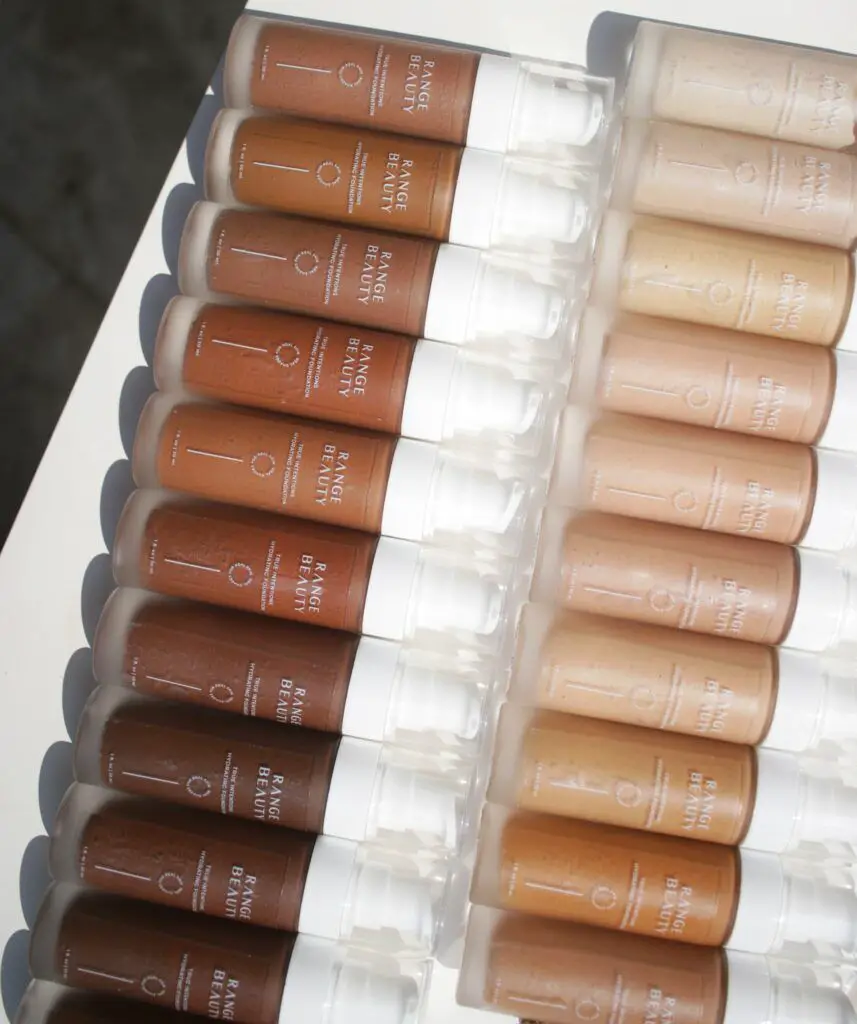 Primers are not one size fit all, there are formulas and finishes for every skin type. Oily or combination skin may find that a mattifying primer works best as it controls shine throughout the day. Someone with dry or sensitive skin may find that a hydrating primer is most beneficial because it adds moisture and softens fine lines.
In this post we're giving you 9 primers that will make your makeup last. Whether you shop at the drugstore or a high end retailer, we have a primer that will surely work for you.
Make Your Foundation Last: 9 Must Have Primers
DHC is a Japanese beauty brand that infuses botanicals with their scientific ingredients to make skin friendly beauty products. The Velvet Skin Coat is a primer that minimizes the look of pores and smooths skin for a seamless makeup application
Pro makeup artists love The Original primer from Smashbox for a reason. This primer gives a blurred, airbrush effect and a little of this goes a long way. This primer is infused with Vitamin E and is good for all skin types.
Maybelline's Master Prime lays a smooth canvas for makeup to last all day. The Master Prime comes in several finishes including a matte, hydrating and redness corrector. There's something in this line for every priming need.
The Fenty Pro Filt'r Hydrating primer is a dry skin bestie. This formula of the Pro Filt'r primer was created to help hydrate as well as prime the skin for a flawless makeup application. This primer is formulated with grape seed oil and is good for normal to dry skin.
E.L.F is showing us how to stay snatched all day long with the Poreless Putty Primer. This squalane infused formula gives us hydration while smoothing minimizing pores and blurring imperfections. Most of all, it is super affordable and comes in other finishes like matte and luminous.
The best selling Milk Hydro Grip primer is a gel formula that hydrates with hemp-derived cannabis seed extract. The Hydro Grip gives smoothness, a healthy glow and makes your makeup stay all day.
The Iconic Makeup Forever brand didn't short change us with this Pore Minimizer primer. The smoothing formula keeps makeup from settling into fine lines as well as minimizing pores. This is a great primer if you have oily or combination skin.
The NYX Marshmellow Smoothing primer boasts up to 15 hour wear for your makeup. The whipped formula goes on transparent making it easy to wear on all skin tones. Apply this primer for smoother texture and soft focus finish
A lightweight priming spray that will smooth fine lines, reduces redness in the skin and locks in moisture and is waterproof. No touch ups necessary with the long wearing formula, follow your makeup application with the Skindinavia setting spray for optimal staying power.
We hope these options will help you pick a primer that's just right for you. As a tip, after you apply your primer, let it sit for 30-60 seconds so that it has time to absorb and then apply your makeup as usual.

Leave a comment below and let us know what primer is your favorite.