I don't even know where to begin. For starters, I must thank the fabulous Genevieve from ABPR and L'Oreal Paris for the invite to attend and giving me one of the most memorable days in my blogging life. Thank you. Thank you. Thank you. I had the pleasure of attending the 2012 Essence Black Women in Hollywood Luncheon.
I already knew the day was going to be amazing as I have followed the Essence Black Women in Hollywood Luncheon from afar, online, and now, in person. Not knowing what to really expect, I made my way through traffic to the Beverly Hills Hotel, dressed in my Igigi Hepburn Wrap dress from last year, silver peep toe heels from Sole Society- hoping I would be appropriate and chic enough to be hobnobbing with some of the most inspirational women in my life!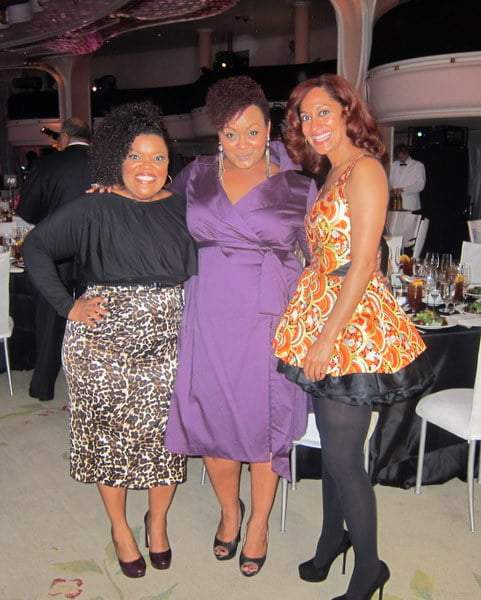 Upon arrival, I caught up with Afrobella and Luvvie, was geeked! AND THEN! I caught up with my twitter buddy, Yvette Nicole Brown! and Tracee Ellis Ross! She was looking fly in her Stop Staring Dress with a Rachel Pally top over it! Nervous and excited, I jumped at Yvette's side and went into the cocktail reception with her! Love you Yvette!
SIGH
As I write this, I am listening to Jill Scott's "You Love me" from the Experience Jill Scott Album on Spotify grinning from ear to ear…
BECAUSE I MET Jill Scott!

Talked with her. Shared my admiration and respect for her. Took a picture with her. But here is the funny thing. I hardly get all starstruck and speechless. But, um. JILL SCOTT? Yeah. While talking with her, I was getting all nervous, starting to sweat, trying not to trip over my words, wanting to be respectful and NOT look like an idiot.
She is DIVINE!
BUT if my day could not get any better…
I met Octavia Spencer.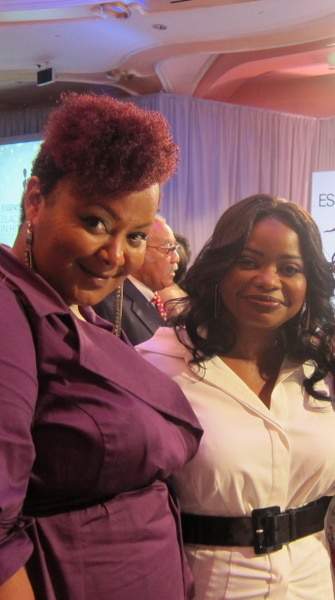 **PAUSE**
Fly and more gorgeous in person? YES. I had to tell her about the poll we had going from the Golden Globes, and she was soooo amazing and humble, and engaging!
**SWOON**
Seriously, the luncheon was divine! Asides from catching up with Yvette Nicole Brown, meeting Jill Scott and Octavia Spencer, having the chance to meet Kerry Washington, Paula Patton, Niecey Nash, Tatiana Ali, Miki Taylor, Miss J, Richard Roundtree, Tika Sumpter, and JUST being in the same room with Pam Grier, Viola Davis, Shonda Rhimes, and SO MANY OTHER NOTABLES who were celebrating together… speechless.
Who I met at the Essence Black Women in Hollywood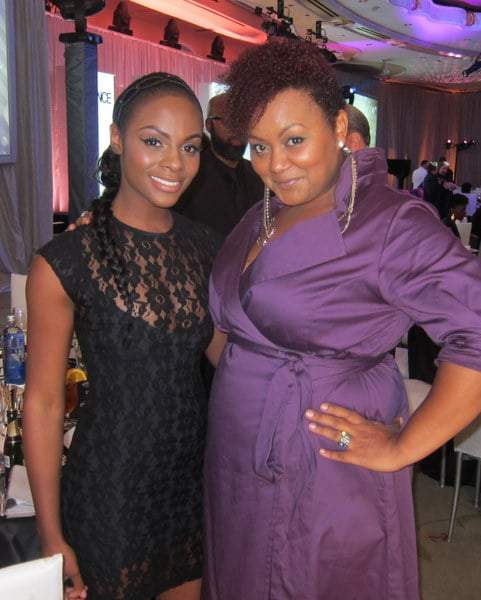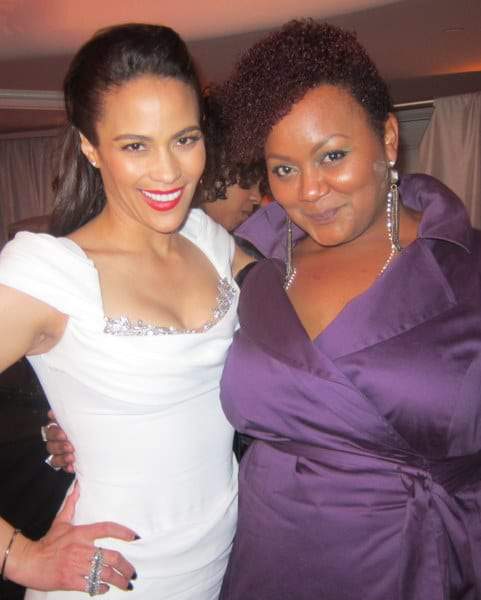 The Essence Black Women in Hollywood is brought about to recognize and acknowledge those doing amazing work in film! The 2012 honorees included, actress Pam Grier ('Legend Award'), writer Shonda Rhimes ('Visionary Award'), actresses Octavia Spencer ('Best Breakthrough Performance Award'), Kerry Washington ('Vanguard Award') and Paula Patton ('Shining Star Award'). Essence also paid special tribute to Whitney Houston during the event; playing select songs during each honoree induction.
American Idol winner, Jordin Sparks graced us with an emotional performance of the song, "Look Into Your Heart," which will be featured on the soundtrack of the highly anticipated remake of Sparkle.
And to add to it all…
It was like a mini blogger reunion with some of my favorite black beauty and fashion bloggers! We all managed to snap a picture together as we were all in awe of such a beautiful event!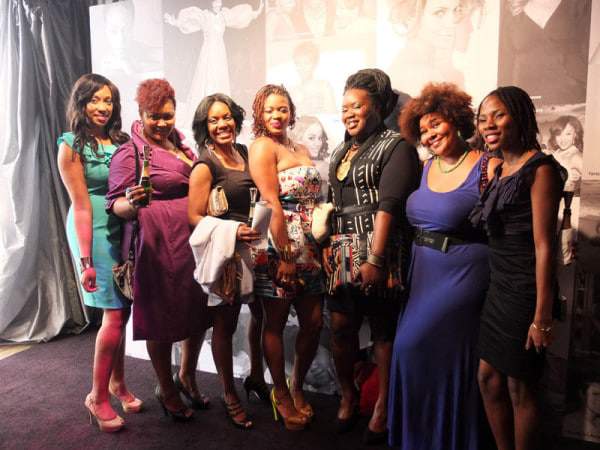 From left to right: Kristen from Divas and Dorks, Me, Luxe Tips, Claire from Fashion Bomb, Angel from Concrete Loop, Patrice from Afrobella, and Luvvie from Awesomely Luvvie!
Truly a day that I will forever remember!