I am always here for new options in plus sizes, especially when it comes to lingerie! I mean, who doesn't want to be, look, and feel sexy? And I do not always mean for your lover… sometimes a gal just wants to put on some segzy chonies and prance around town with her own segzy secret… LOL I know from past comments shared, that I am not alone here! So, when I got the deets on the new collection from UK based brand, Lovehoney and their plus size lingerie offerings, I knew I had to share this with you!
Broken down into five collections, Lovehoney Lingerie gives us a few options to play in when it comes to the sexy underthings! Fancy Lace? Love Me is for you. Satin more your speed? Spoil Me is your collection. Mesh making you playful? Then Covet Me is your collection! Looking for more traditional red and black lace? Adore Me has you covered (for however brief this may be. But if black and pink lace tickle your fancy, then Thrill Me is all for you!
Are you ready to see what I am talking about? Well, here you go!
First Look at Lovehoney Lingerie in Plus Sizes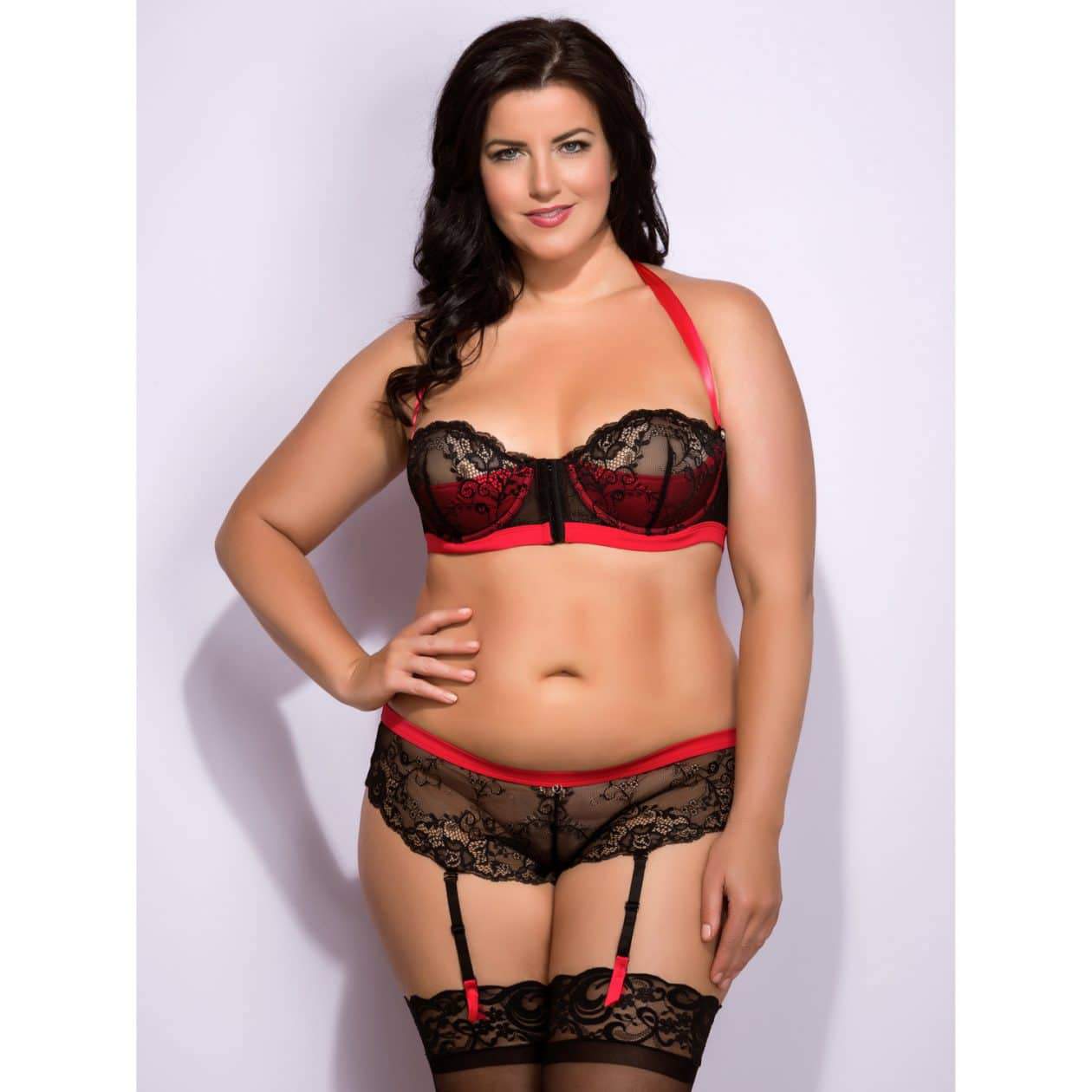 Do you see what I mean? Hello segzy chonies! I am here for all of these fancy and sexy options. I have been building my grown up sexy time options, just because! Who knows, I may want to spend a day in a teddy… I mean, Maybe.
I do love that every piece that Lovehoney Lingerie has in straight, they fashioned in plus, on a plus size model! THIS is what I am talking about! Now to pick out a few to add to the collection, this may be a challenge!
You can shop the Love Honey Lingerie Plus Size Collection NOW, at Lovehoney.com!
What do you think? Do you see a few that you are curious about? That you could see in and on you!? Let's discuss!