Holiday shopping is coming down to the wire and if you're like me then every year you forget about grabbing beauty stocking stuffers. Without a fail, I'm the girl in the store on the 23rd and 24th running around trying to find cool and USEFUL mini "ooow and aaaahs" for the holiday sock. No matter how many great presents, "What's in the sock?" is undoubtedly the most exciting part gift giving and opening. We thought we would round up some beauty stocking stuffers you could grab both locally and online.
Skincare:
Keeping your skin glowing during the holiday is a must. Lots of holiday parties are happening until the New Year so why not grab some on-the-go facial towelettes to keep your skin clean and sparkling.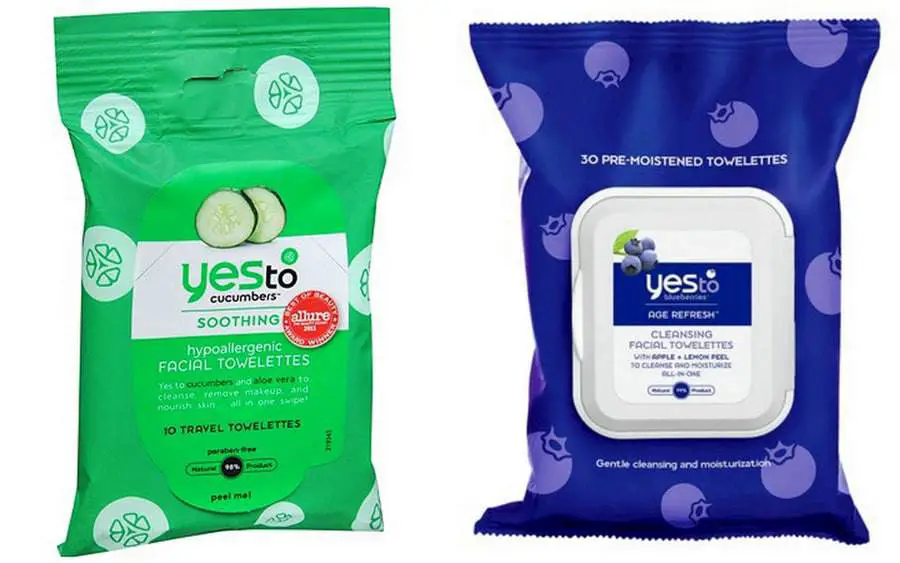 Yes To Cucumbers On the Go Facial Wipes are a skin refreshing addition to your skincare regimen. These hypoallergenic wipes cleanse (great for makeup removal) and soothe the skin with great ingredients such as organic cucumber and aloe vera. 10ct. pack $2.99 Walgreens or Ulta
Yes to Blueberries Travel Cleansing Towelettes is the secret to not wearing last night's party to work the next day. These towelettes not only thoroughly cleanse but they also brighten up the skin. With natural exfoliants, lemon peel and apple, your skin is sure to fool everyone into thinking that you had a goodnight's rest. 10ct. $2.99 Walgreens or Ulta
Lips:
It's the holiday and selfies are at an all time high. If you're like us around here then you like to make sure that our pouts are looking exceptional before the picture is snapped. Here are some pretty pout picks for one's holiday stocking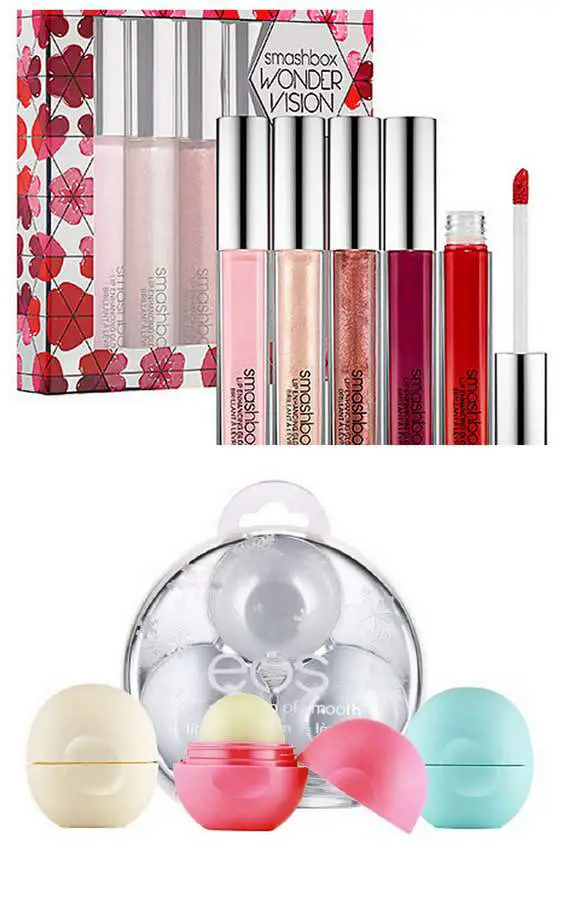 EOS Smooth Lip Balm Sphere Holiday Ornament Gift 3Pk ($9.99) These all natural lip balms are everything! They're great for all year round but especially essential if your in the blistering cold states. This gift pack is filled such great flavors as Pomegranate Raspberry, Sweet Mint, and Vanilla Bean which makes it great for the whole family. You can divide them up or give someone the entire pack. Everyone's lips will be pleased.

Smashbox Wondervison Lip Gloss Set There is nothing like a sexy pout to bring holiday cheer. Right? This limited edition of glosses delivers on long lasting high shine and comes in shades: Luster, Pout, Radiant, Ruby and Tease. *whispers* you may want to grab one for yourself. $19 at Sephora or Ulta
Hair:
Whether you're curly or straight, good products and tools are essential to achieving great hair. Holiday hair will surely shine with our picks.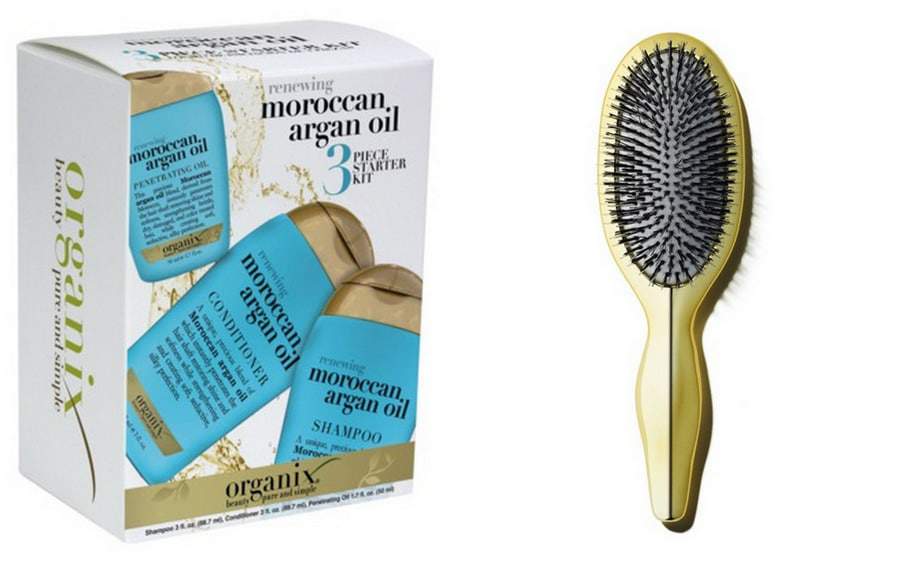 Organix Renewing Moroccan Argan Oil This kit is for the person in search of some hair healing and/or protection. It's great for all hair types and guards against frizz, heat damage and attack of the drynesses (yeah, we know that's not a word but your hair understands this.) Organix Moroccan Oil Kit includes the Moroccan Oil Shampoo, Moroccan Oil Conditioner and the Penetrating Oil. 3pk Starter kit $9.99
Sonia Kashuk The Golden Hair Brush Hair tools are often overlooked as a gift option but you definitely want to keep this cult favorite on your radar. The bristles are a blend of natural boar and heat resistant nylon which allows for blow drying and sleek styling. $15.99 at Target
Body:
We could not create this list of stocking stuffer ideas without including a couple of our favorite body product picks. We are all about soft skin around here because well, dry curves are not for us. I mean who wants to show dry scaly skin affection? Not Us!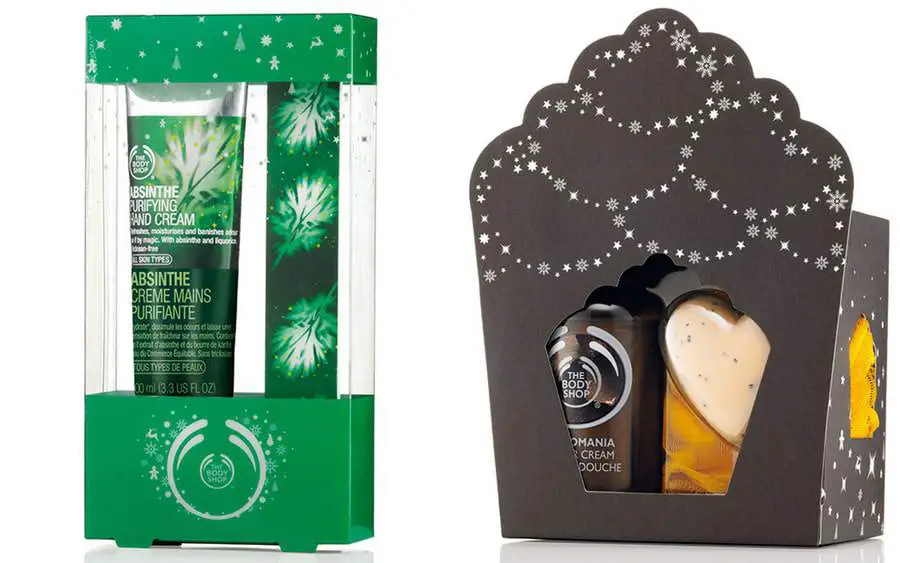 Abisinthe Manicure and Moisture Gift Set Soft hands on deck! You won't be disappointed with this light and non greasy hand cream. It comes with a file and if you're like me then you're always wishing you had one on hand at any random moment. Your loved one can now say hello to moisturized hands and well manicured nails. $10.00
Chocomania Cupcake Bath Set Give the gift of sexy chocolate with these limited edition luxurious bath treats. Chocomania is rich in moisture and delivers a decadent scent of chocolate. That special someone in your life may want to play adults games after use. Happy Holidays! $4.80
What do you think? What type of Beauty Stocking Stuffers do you scoop up last minute? Are we alone? Are you even STILL Shopping?