Who is ready for a sneak peek at what the holiday season has for us? Well today, I am hyped to share with you a few faves from the Lane Bryant Holiday look book that gives a new take on dressing up for the holidays!
Think faux fur, sequins, tulle, and a little bit of shine! Think strategic layers, playful coats and chunky knits! Oh, and do not forget the boots! I must admit, now that I am living here in the south, I get a little hyped being able to finally wear tights, sweaters, and jackets longer than a week! Yes, in California, it was like maybe one good week that you could bust out all of your cold weather items… So seeing what is in store from Lane Bryant? Had me hyped and geeked!
And I am here to share it with you!
Honestly, I do dig sharing with you new items to play in, because the more we know of, the more we can shop, support, and move forward our industry! Anywho… Lane Bryant and this holiday Look Book.
This is what is to come, so the items have not landed on the site yet, but they will soon! And when they do, I will let you know! Are you ready to see? YUP? Well, take a peek:
First Look at Lane Bryant's Holiday Lookbook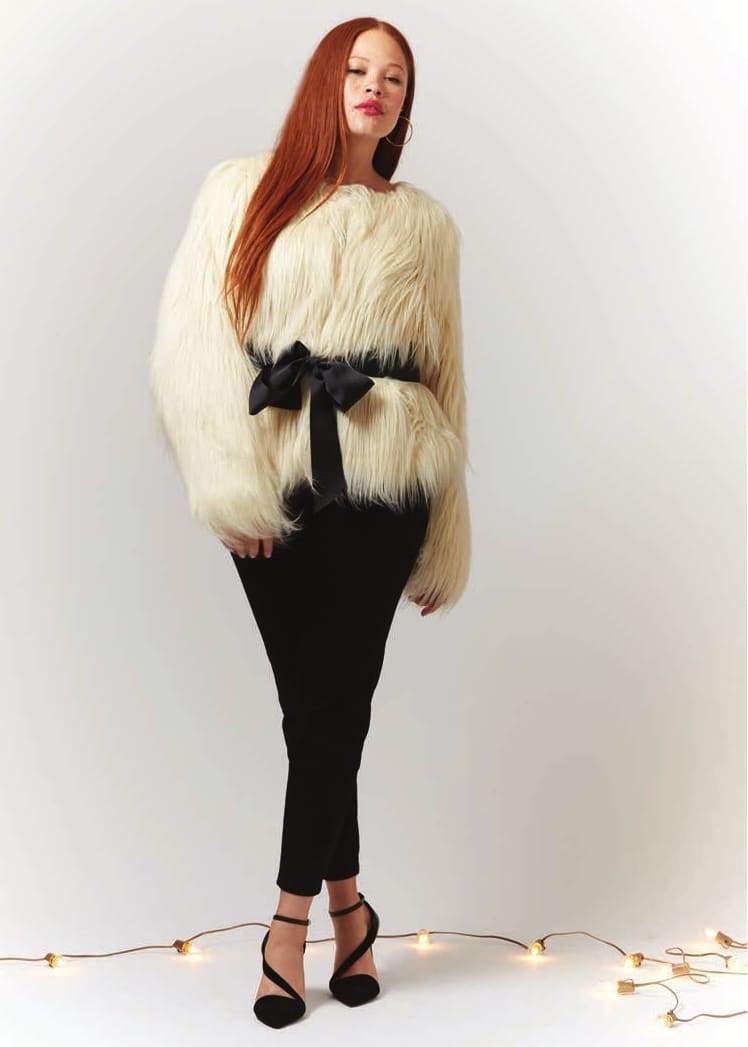 I also must note that the updates and changes to the Lane Bryant assortment are exciting and quite welcomed! I wouldn't mix the plaid with the sequins, but it definitely is a nice breakaway from styles past. I peeped that tulle skirt! YES. I wonder if this holiday will be the season I finally make my way into one? I am playful enough to make it work, I think LOLOL
So what do you think? I find myself checking for Lane Bryant much more often than not! Exciting! I mean that orange jumpsuit still excites me! I will probably do an official post for it, rocking it a different way!
Check out the newest arrivals and latest at LaneBryant.com!
Also, did you know that Lane Bryant is a sponsor for the TCFStyle Expo? YUP! Have you gotten your tickets yet? See you on the 8th!