Over the weekend while I was recouping from my vacation, I kept seeing photos of Marquita Pring and Ashley Graham pop up in reference to plus size bridal and immediately I had to get on it and share with you. You see, last week was New York Bridal Fashion Week (I obviously need to be checking these out more often) and designer Jenny Packham surprised me when she not only OPENED with plus size model Marquita Pring, but included two more plus size models in her collection.
Love My Dress shares that this collection, "which will be available in store from the end of July 2014 and was inspired by the photographs of 1930's British society photographer, Madame Yevonde, specifically a series of portraits of society ladies dressed in classical costumes, known as 'The Goddesses'."
Who were the other two plus size models to walk in the show?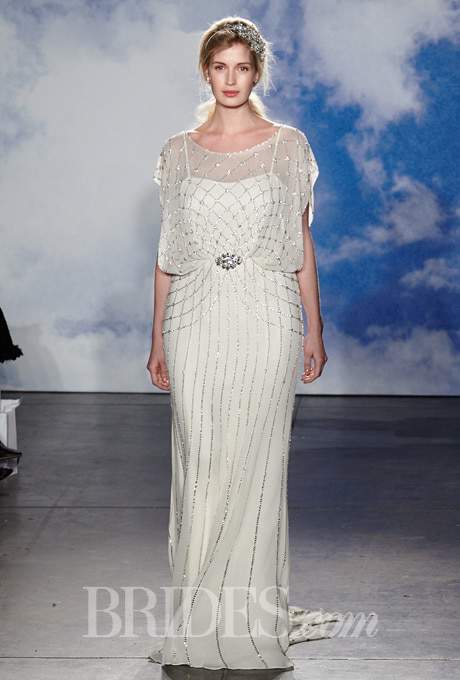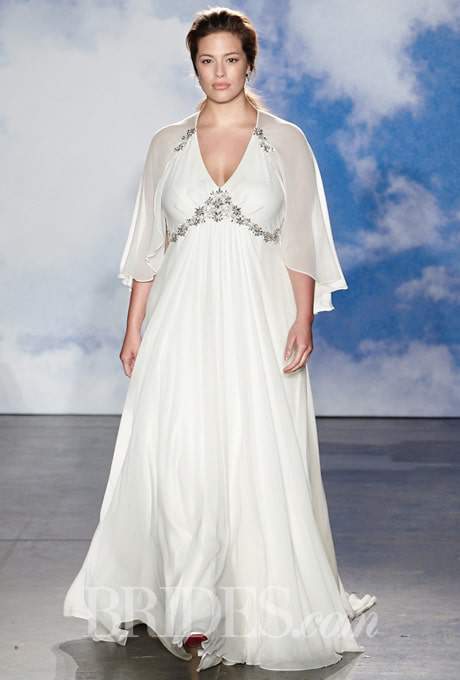 Well, none other than my boo, Ashley Graham and Camilla Hansen! These there plus size models sashayed down the runway aisle in breathtaking frocks for the show!
More about the Jenny Packham 2015 Bridal Collection:
Because this is an area of fashion that I just like to look at in awe, I let Love My Dress continue to tell it:
"Staged in an industrial venue against a blue sky backdrop, the catwalk show opened with a plus size model. Buttermilks, champagnes and warm blush caramel tones in sumptuous silk chiffon and ethereal tulle complimented traditional classic ivory. Celestial capes, whimsical tiered hemlines and exquisite veils added a romantic, mythical affection to the collection whilst delicate French lace was adorned with signature beading and twinkling crystals in an array of molten golds, antique metallic silvers and rich alabasters."
How about this amazing feat here? CONGRATS Marquita for opening the show and hey boo hey Ashley!!! Camilla boo, I see you too!!!
This feat opens the door to many more questions for me in regards to plus size fashion…
Like, if this designer can fashion three plus size models among the rest of the range, why can't others?
If this bridal designer has samples in plus size, will we see more retailers carry their sizes for us?
Where can plus size brides-to-be find them in store?
I mean, I could go on with the questions, but in this moment I am really hyped for these ladies who scored!
What do you think? COOL RIGHT?