You have to admit, the growth in plus size fashion has opened more than a few doors for the Big & Tall fashion options. These brands who sell and cater to the Big & tall consumer are waking up to the fact that plus size men want to feel and look just as fly as their partners- right? One of those brands leading the charge is MVP Collections! And with their latest venture with Frank Thomas, MVP Collections is out to make a statement.
No stranger to The Curvy Fashionista, MVP Collections has been on a roll since August of 2016! Created by Mo Vaughn, former three-time MLB All Star, 1995 MVP and Co-Founder Managing Partner, fashion industry veteran Diane Cutuli Bennett, MVP Collections is all about style and comfort for the Big & Tall Man! They give us something forward, contemporary, and fashion forward for the man up through a sizes 2XL-6XL, XLT-4XLT and sizing from 40 – 58.
"We have spent the last three years building MVP Collections, and have seen a huge demand for fashionable and trendy items within the big and tall market. We want to be the premier destination for stylish big and tall clothing and remind our customer that style has no size." Mo Vaughn, MVP Collections Co-Founder
And today? They bring even more to the table with Big & Tall fashion! Frank Thomas, the two-time MVP and MLB Hall of Famer, joins the MVP Collections family as an official partner, launching his own collection with MVP Collections for the fall.
Inside the Frank Thomas for MVP Collections Collaboration
"The journey from being friends to becoming business partners with Mo has been a tremendous experience, and I'm honored to be a partner and MVP. Like Mo, I'm a big guy who's always looking for stylish clothing options. So, it's been exciting to see my collections with MVP come to life.
I love a great polo and jeans, but then I also love to wear trendy prints and bright colors. These collections bring a little of everything from my personal style into them." Frank Thomas
The collaboration gives us four Made-In-The-USA capsule collections and featuring 32 styles, perfect for the fall season. This collection gives the big & tall man lifestyle options, from the athleisure options to the dressiest of items in an array of luxe fabrics, prints, textures, and colors. These four lifestyle collections are named: "El Dorado", "Seductive Nights", "La Barocco", and "Neon Lights."
So, What Can You Expect with Frank Thomas x MVP Collections?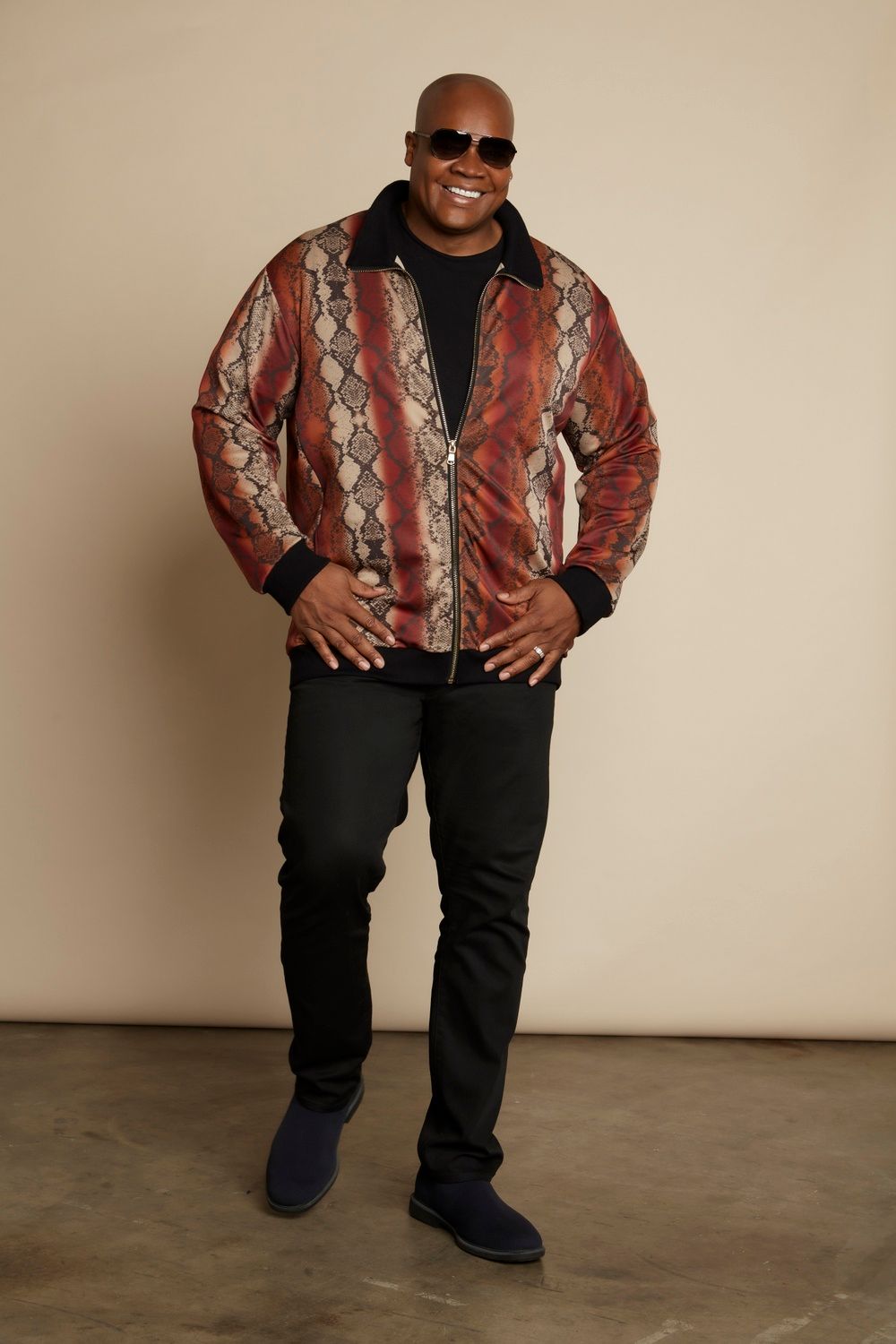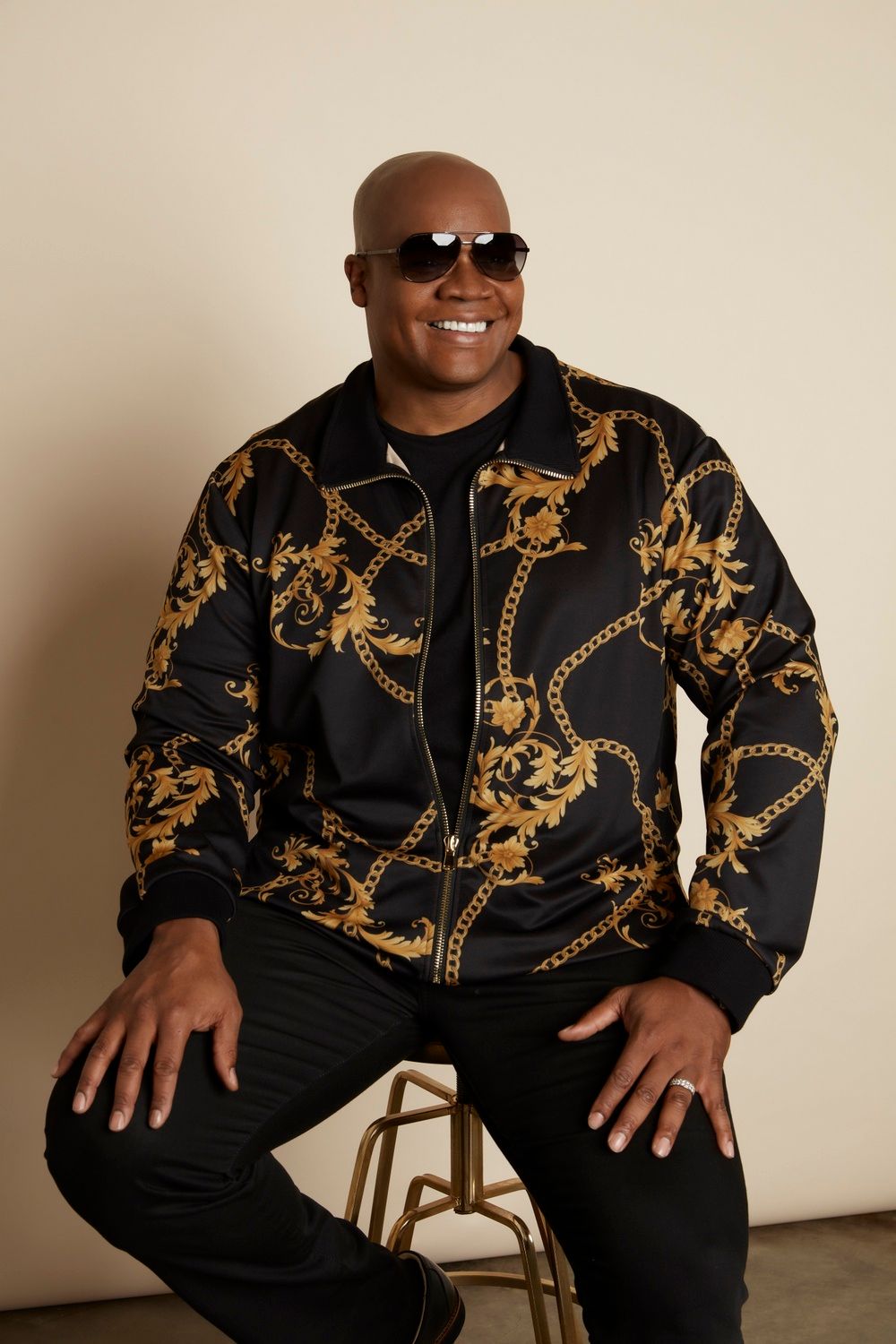 "El Dorado" gives us gold detailing and embroidered features. "Seductive Nights" is for the fashion forward and bold, with jewel-colored python animal prints and velveteen vintage washed denim. "La Barocco" is inspired by Baroque prints and "majestic themes." Lastly, "Neon Lights" borrows from the neon trend we see in plus size fashion and interprets this trend in sports leisurewear with techno satin fabrics with neon stripes.
Fancy, right?
Oh, and sizing? Let's talk about it!
The sizing for the collection is in lockstep with the traditional MVP Collections sizing. MVP Collections' sizes range from 2XL-6XL, XLT-4XLT and from 40 – 58, offered in 32", 34" and 36" inseams. This collection also mirrors a better sportswear price range, with pieces ranging from $59.00 – $208.00.
As much as we push for inclusion and access to fashion on the plus size side of things, it is JUST as important to recognize, cheer and support those on the Big & Tall side of fashion. When one wins, we all do!
Right?
Right.
You can learn more about the collab and shop at mvpcollections.com!
So, what do you think about the collaboration? The collection? The news?
What are YOUR thoughts about where the Big & Tall conversation is headed? We are here for it and support the growth in both sectors of fashion.
It is a positive step forward, but we need more brands making these statements that MVP Collections is doing!