Today we are back to share with you the latest from the Los Angeles indie label that serves up high fashion and high quality, all with a bit of an edge! We have featured Z by Zevarra a few times before and today we are back with the second part of her spring/summer collection! Since the first part of her collection was primarily black, this collection she wanted to give us another monochromatic palette, but in white!
"This small WHITE LABEL collection consist of a few new styles along with some of my past seasons customer favorites. It includes real feathers, gold accents, built-in shapewear, high end European fabrics, exposed custom heavy duty gold zippers, and high quality construction!"
Did you catch that? Feathers, gold accents, and exposed zippers? Oh MY! I am here for the continual growth and evolution of plus size fashion and its offerings. As varied and diverse is the plus size woman, now are the clothes and the offerings that we have! This designer happens to fall on the contemporary and higher end- for that woman who loves her luxe fabrics and silhouettes that push the envelope!
Z by Zevarra designer and creator, LaKisha Livingston-Brown shares a bit about the quality:
I oversee the entire process in the creation of the clothes, and I take pride in creating staple garments that will last and you can still wear 5 years from now and still be on trend. I only use high quality materials as well as manufacture all of our garments in the United States.
Are you ready to see? I know that I was hyped when she shared the collection with me and I am so hyped to share it with you! Here we go!
Z by Zevarra White Label Plus Size Designer Summer Collection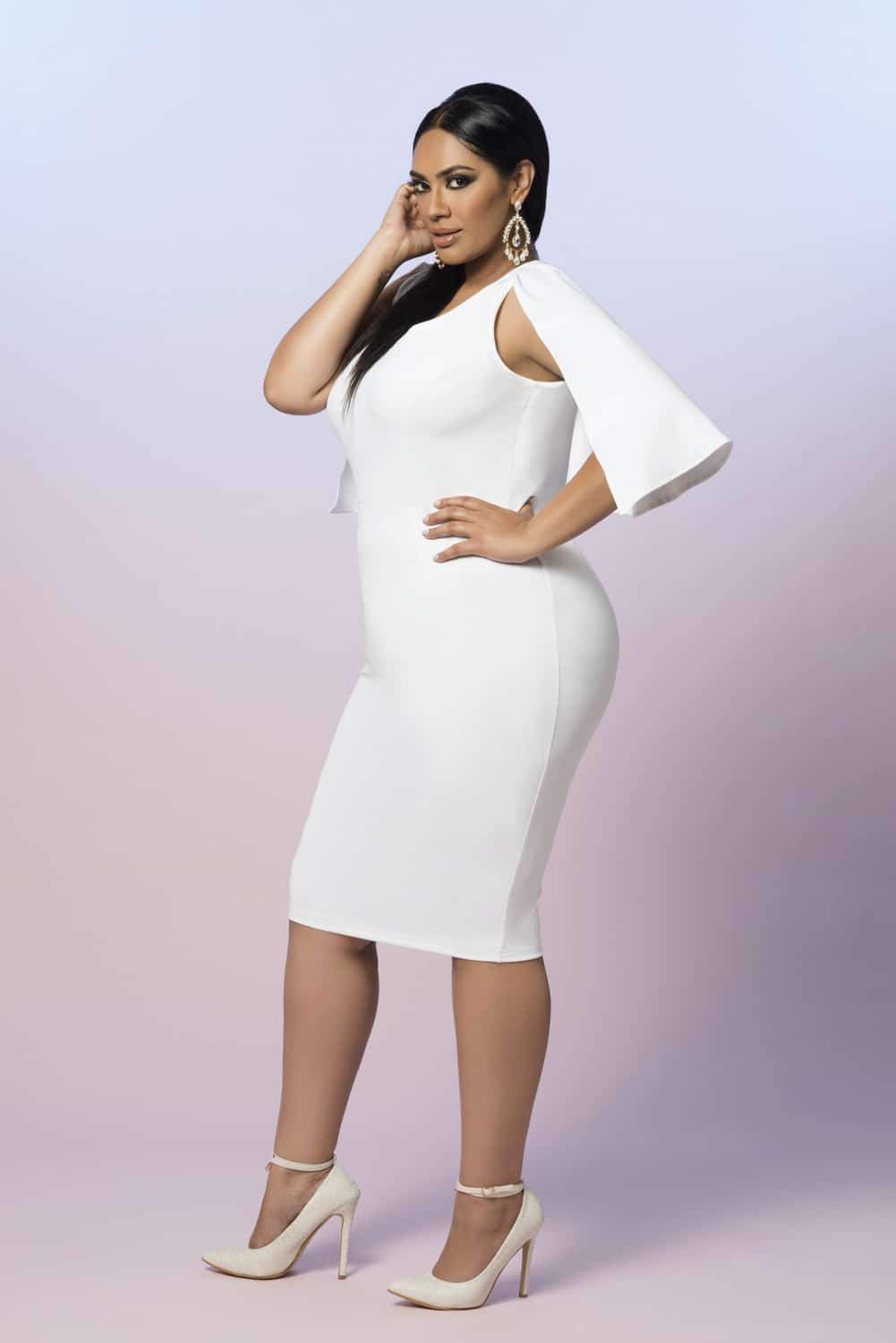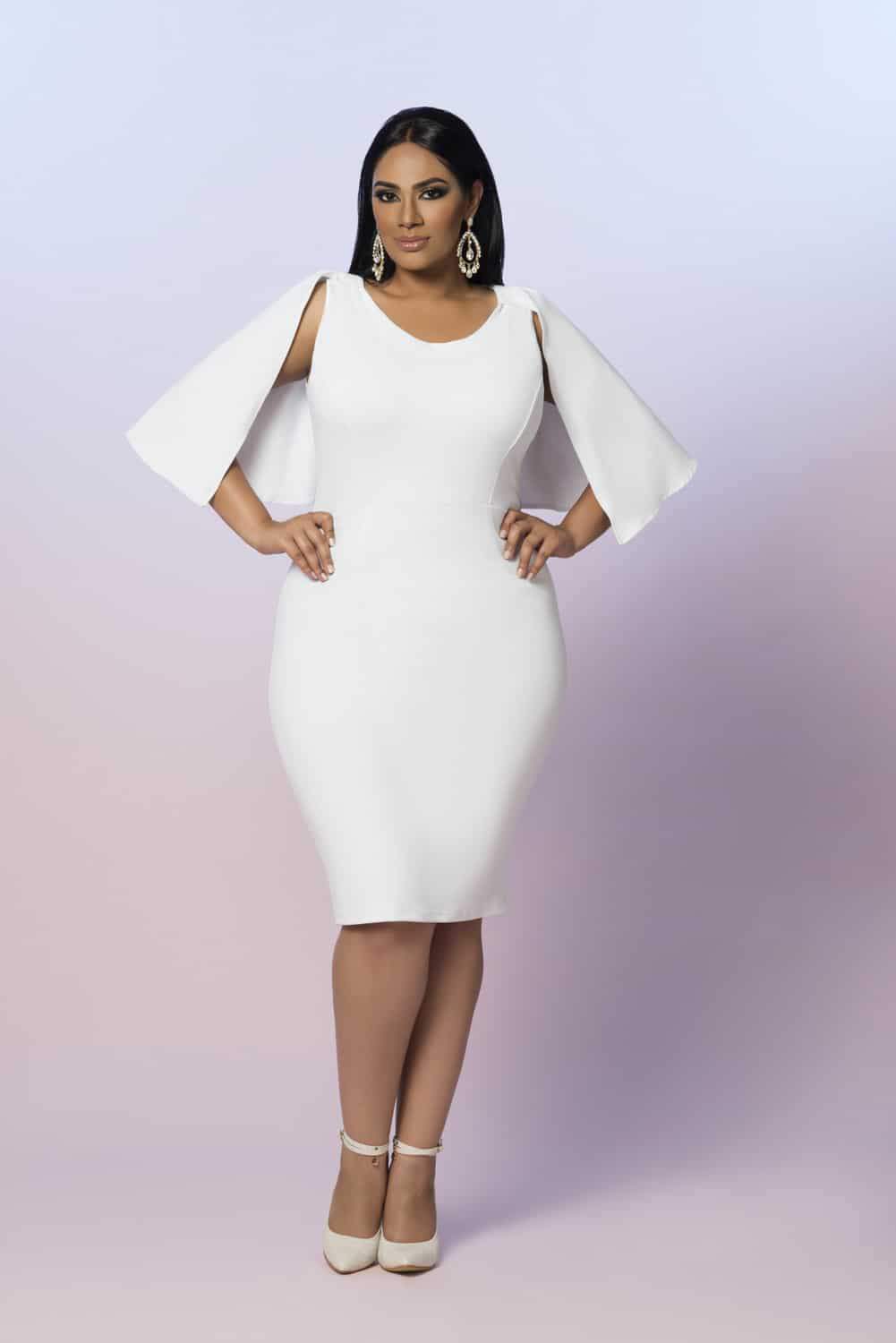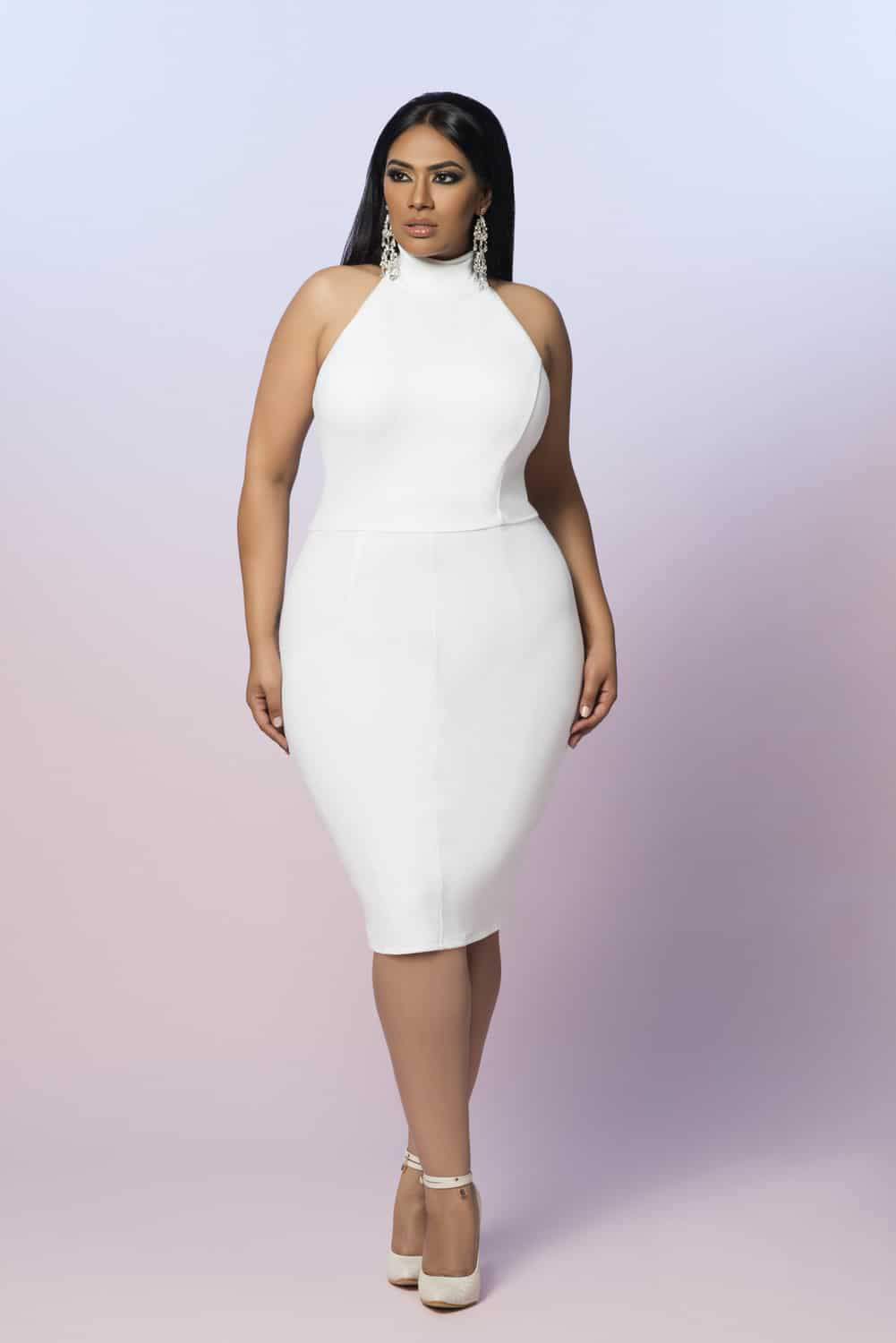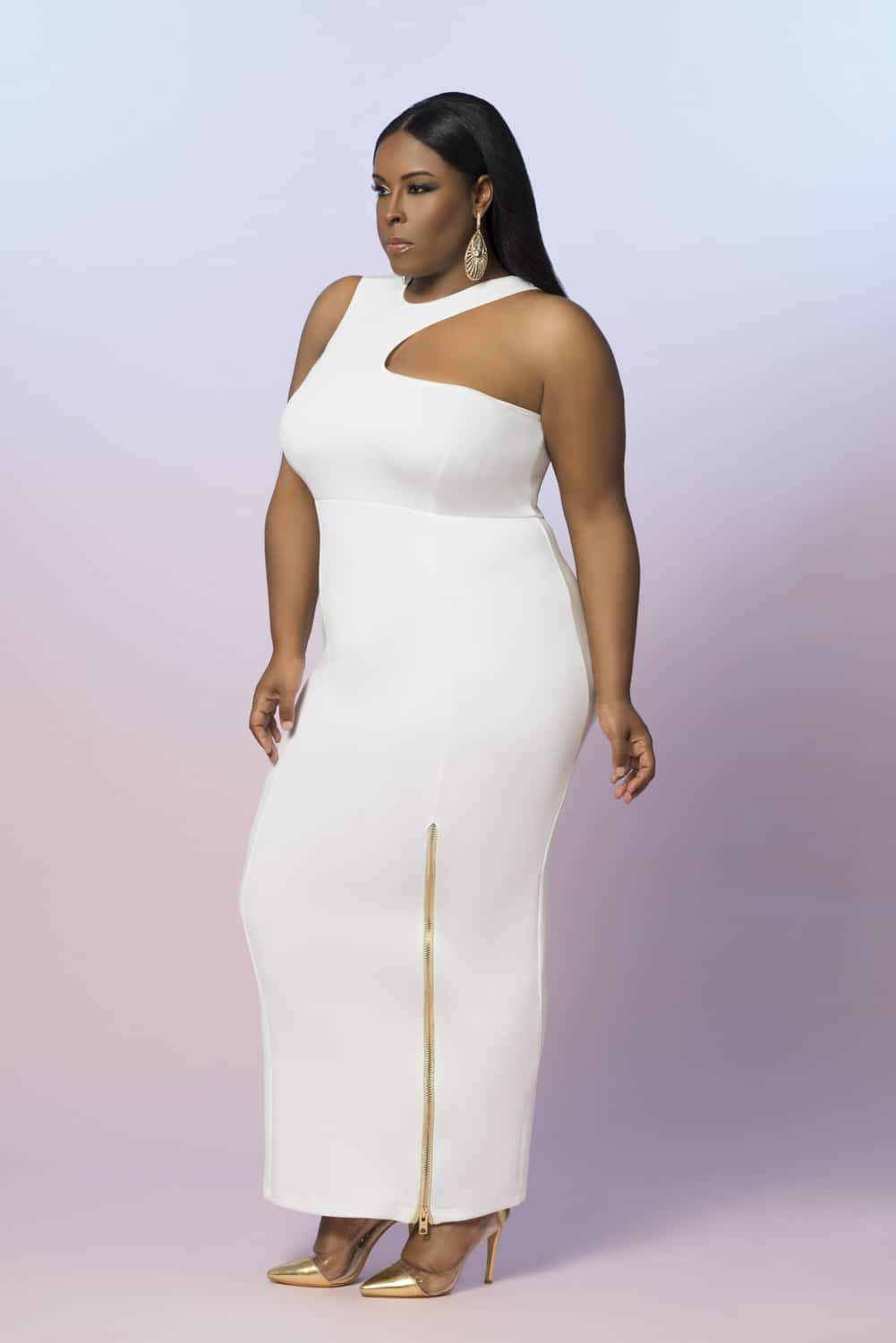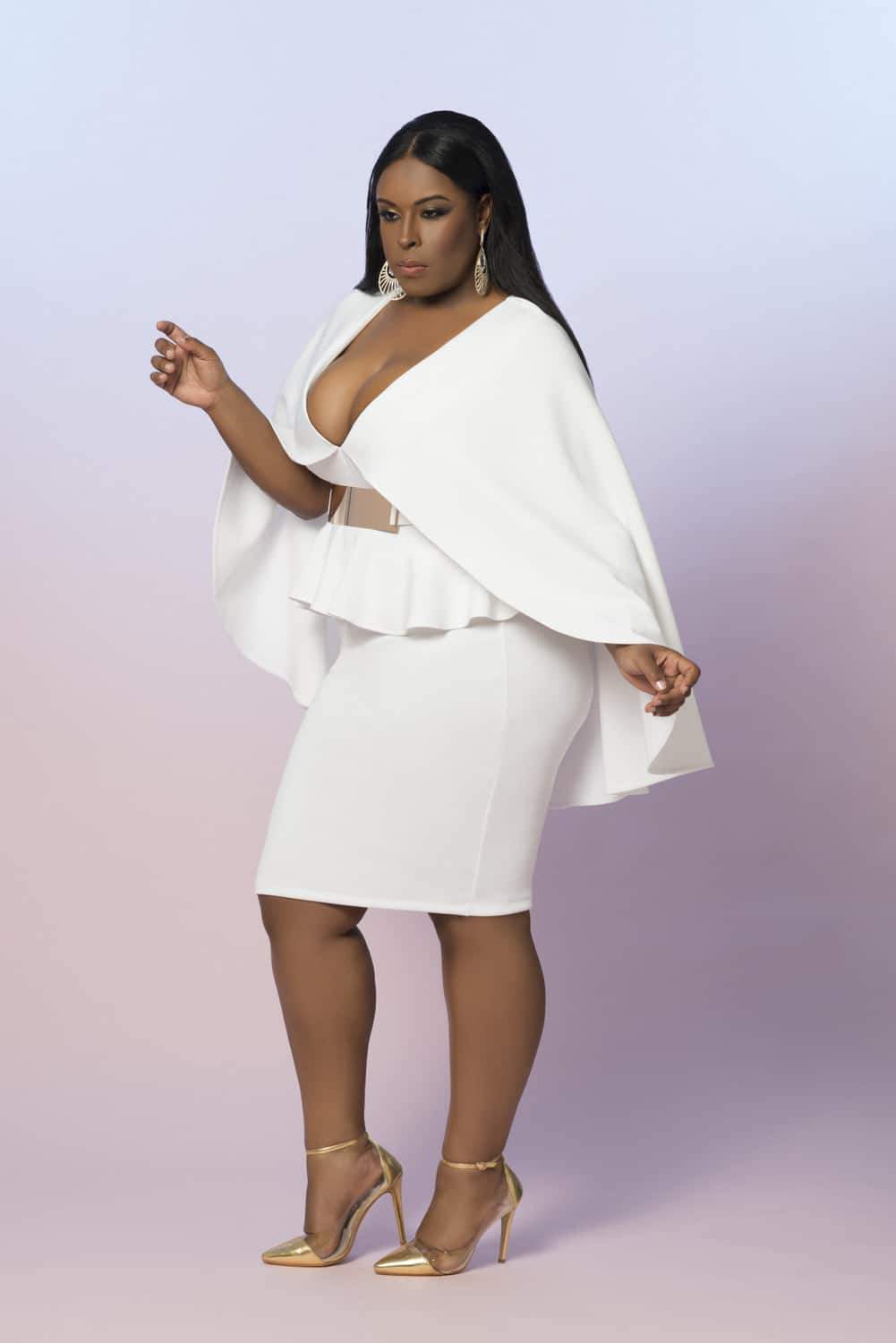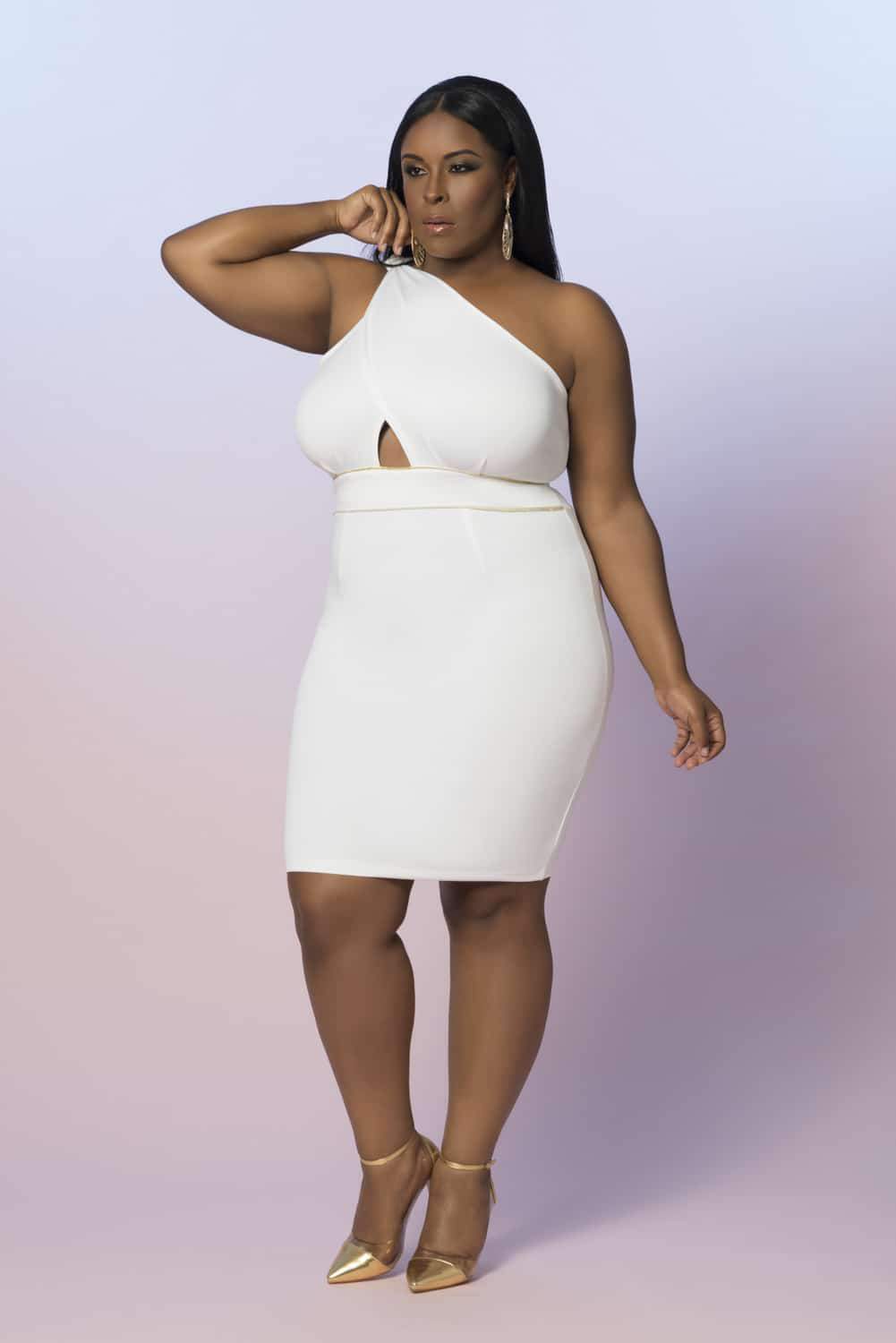 On the inspiration for the brand and collection:
The inspiration for my brand comes from my love for fashion and not being able to find high quality, chic garments in my size, at a reasonable price point. I would go to Neimans, Saks, or Barneys and squeeze my size 14/16 body into size 12's just to get styles and quality that I admired so much. So I started designing for myself! With friends and family pushing me to start a line it eventually it evolved and Z by Zevarra was born.
I have a nice little list here of a few items that I want and need! Ahem. White dress with feather details!?! I have no idea where I am going to go, but I do know that I will be fly. The same with that white maxi dress with the zipper and cutout. Oh, and the short cape dress. There is sooo much fun and fancy about this collection!
It is so rewarding to make clothes that make women feel chic, sexy, and elegant all at the SAME TIME. Our signature cut of Z by Zevarra garments will definitely have you FEELING YOURSELF.
Which pieces are your favorite? Ready to play and shop? Let's discuss and talk about it!