Hey Curvy Queens! As a mom, life can be overwhelming! Wiping runny noses, carpooling, and picky eaters can zap us of our energy, causing our "sexy" to take an undue backseat! If you're a curvy mom it can feel impossible! Living in a society that praises moms for how quickly they can "bounce back" after childbirth, can leave those of us toting around a little (or a lot of) jelly feeling like the sexy train has left the station!
When I gave birth to my two year old, I felt anything BUT sexy. I was carrying around seventy-five extra pounds and had accepted the fact that my "sexy" was gone until I lost all of the baby weight. That left me feeling hopeless and depressed. If you find yourself feeling like your sexy is gone until you reach a certain weight, I am happy to tell you that you are WRONG! But you don't have to take my word for it. Keep reading to find out!
5 Things You Can Do Right Now to FEEL Sexy as a Plus Size Mom!
Do You Boo
I recently went shopping with someone who kept insisting I wear various pieces that just weren't me. They kept telling me how nice I'd look in the outfits, but I just wasn't feeling it. While it can be healthy to take fashion risks at times, you want to make sure that you're always staying true to yourself. If you feel uncomfortable in something, you definitely won't feel sexy. I personally LOVE yoga pants! But how can yoga pants be sexy? By dressing them up with a flirty top, or accentuating them with a cute pair of wedges! Find that piece in your wardrobe that you love and add your own sexy to it! It may be something as simple as adding your favorite bling! Go for your favorite look, own it and add on the sexy!
Jazz It Up
Each of us have something about ourselves that we love! For me, it's my lips and eyes. So when I'm wanting to get my sexy on, I am sure to jazz those areas up a bit more. A little eye shadow and mascara, coupled with the perfect ruby lip can have me feeling as sexy as the Queen Bey herself! So find those things that you love about yourself and don't be afraid to make them pop!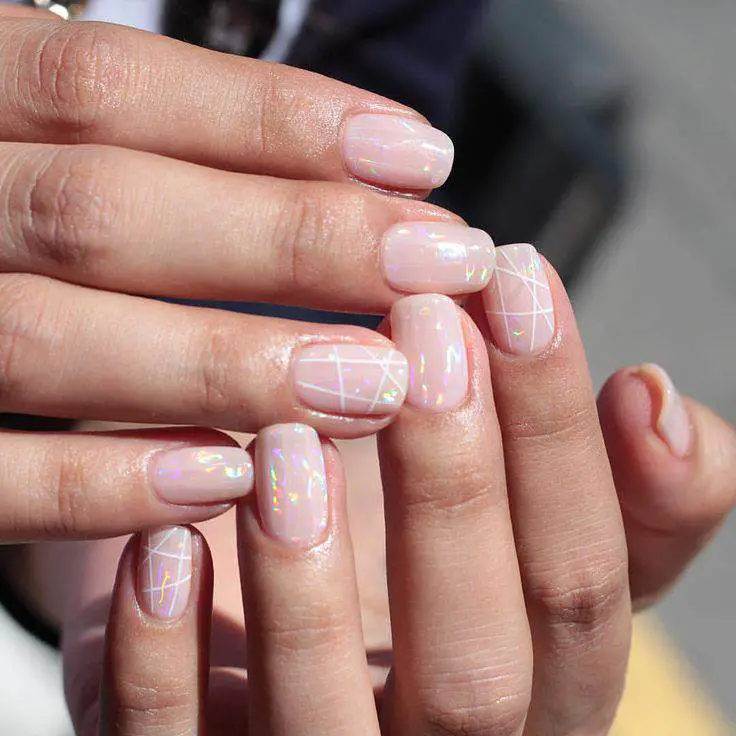 Pamper Yourself
You will NEVER feel sexy if you are worn out. As a curvy mom you may feel like pampering yourself is impossible, but I've learned that where there's a will, there definitely is a way! It may take you putting the kids down for bed a bit early, or getting a sitter at least once a week, but it's worth it to do those extra special things that make you feel relaxed. Paint your nails, take a bubble bath, light some candles and enjoy your favorite drink. Those are just a few of the things you can do to pamper yourself and make you feel sexy.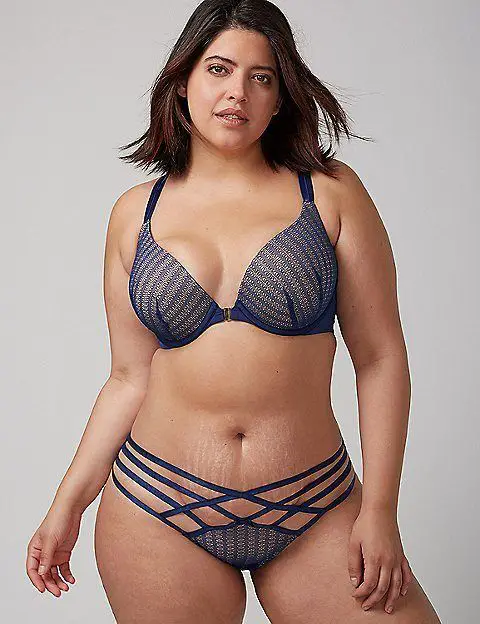 Upgrade Your Undies
I know the granny panties are comfy, but they definitely are NOT sexy! So push the bloomers to the back of your drawer and replace them with some sexy thongs, boy shorts, and lace panties! Fortunately for us, there are several designers who have an array of beautiful lingerie for Curvy Queens. So go shopping for some matching bra and panties! Don't be afraid to upgrade those undies!
Take Care of Your Tresses!
I think most ladies can attest to the fact that if our hair is wrong, EVERYTHING feels wrong! Make time for the salon and get your hair professionally styled, or watch a few YouTube tutorials to get ideas for some cute and easy hairstyles that you can try yourself! And if you feel like your hair is always drab no matter what you try, don't be afraid to rock a head band, or hair clip! A little hair jewelry can go a long way!
It took me a while, but I'm finally learning that being sexy isn't about the numbers on a scale. Being sexy is a mindset that each of us can carry! So fret not, my pretties!
We hope that these 5 things you can do right now to feel sexy as a curvy mom has lit a fire in you. If you were waiting for a sign that you're due for some well-deserved self care… This is it!! Take a moment from being a super mom to do something fabulous for yourself! Let these five tips be the blueprint you need to get started!! Ready to get your sexy on? You've got what it takes! Tell us in the comments what you are doing today to make you feel sexy!