I see you Bloomingdale's, giving us something fabulous to work with and shop from. I remember the first trend guide Bloomingdale's released for plus size fashion two years ago! They got it. They understood. They delivered.
Bloomingdales Plus Size Trend Guide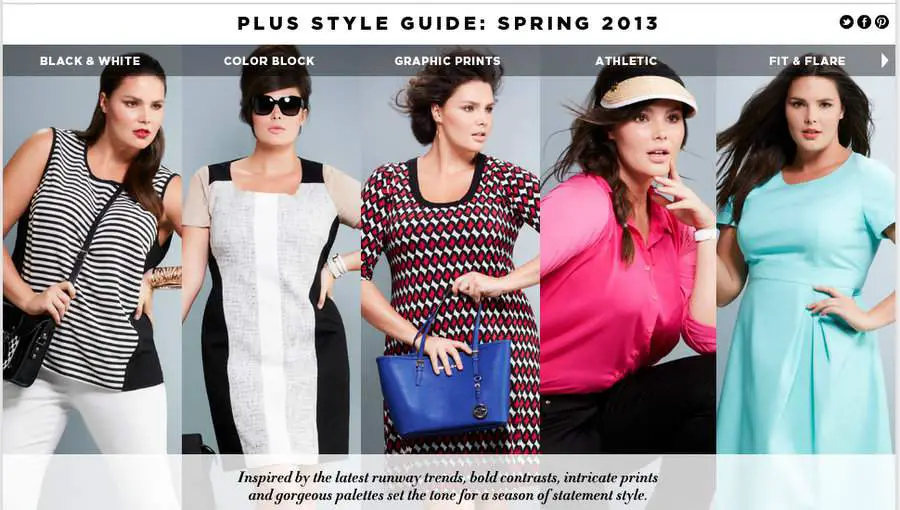 (If they can deliver this in all of their stores, it would be perfect)
For spring, Bloomingdales has highlighted 5 trends for us to focus on throughout the spring season and it is quite spot on. Actually there are a few plus size spring trends that I am already in love with and items featured in this guide I have already highlighted in my Gotta Have It!
So let's check out the Bloomingdales Spring 2013 Plus Size Trend Guide:
Black and White: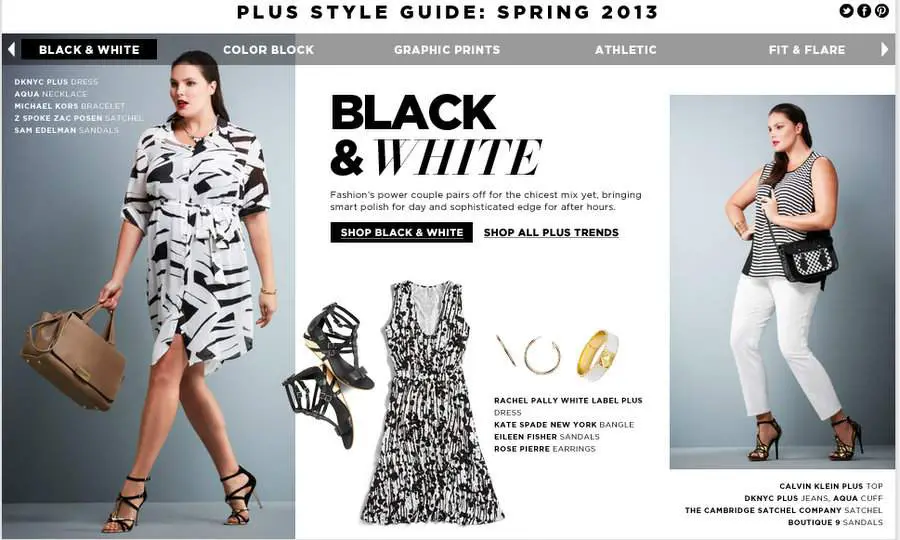 Color Block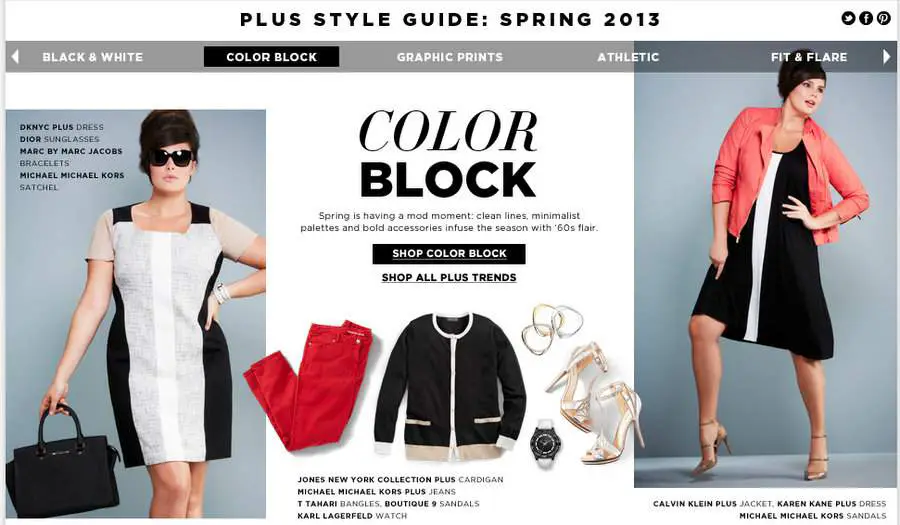 Graphic Prints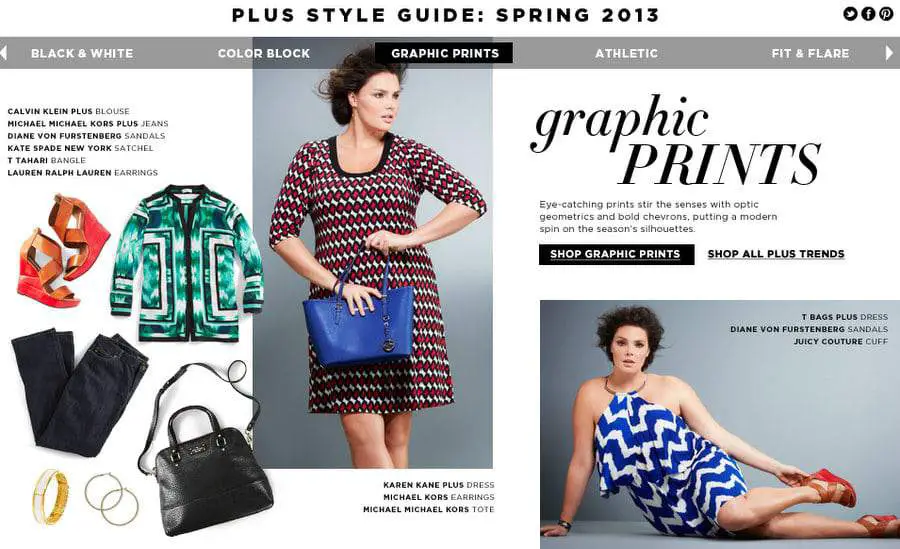 Athletic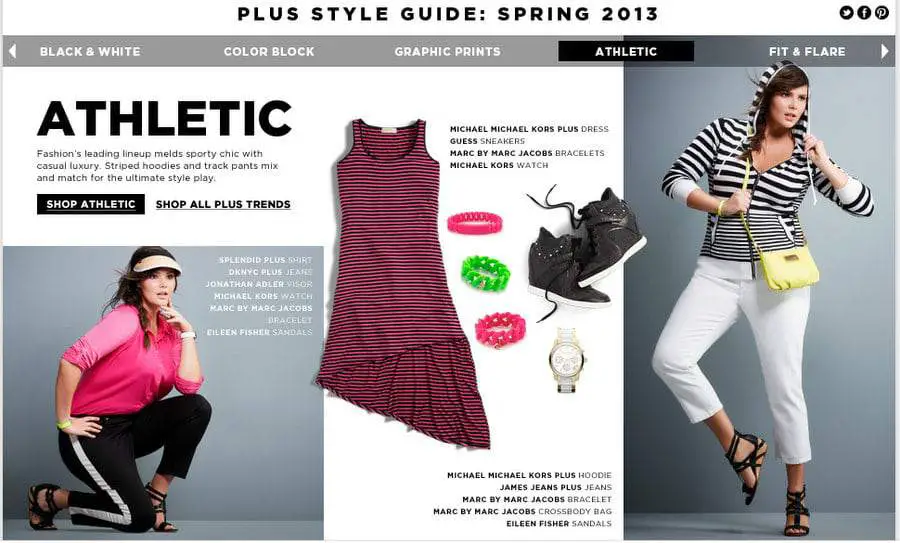 Fit and Flare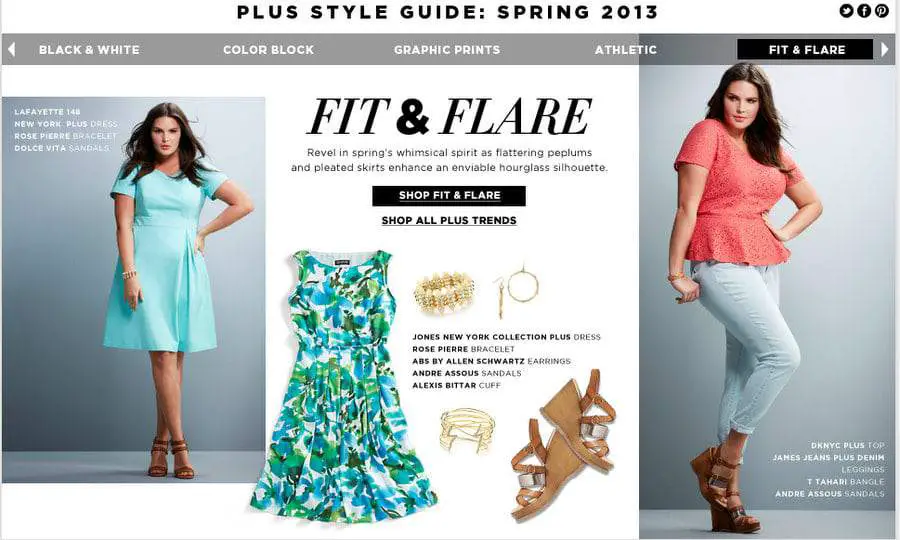 On point, yes? If you found a trend you love, click the images to shop from the trends!
Which plus size spring trends are you in love with? What are you trying to add to your closet? Sound off and let me know!