We all know I love scrolling through Instagram and checking out the latest in news and fashion. I literally check it every other hour! (For work purposes, but mostly entertainment… sue me) Listen, it's not everyday you come across a feed full of cool plus size editorial shoots and photos, but I did when I discovered the IG page of Nikki G!
Nikki G is a self-proclaimed plus size babe pushing to make plus size women and their bodies the norm for high fashion and editorial photography! With this project she may have done just that! Nikki's "When They Tell Us Fat Bodies Ain't" project was spawned from her feeling of being booked for shoots as the "token plus girl" and not for her talent. Listen, the girl's got skills.
We are here for plus size model using their resources, experiences, and creativity to make striking photos and to share messages, like Liris Crosse did with The Model Diversity Project! Once we saw Nikki G's campaign, we knew we had to share it with you!
I've been modeling for about a year and a half now and I realized that I was the token plus girl. I was continually doing shoots where I was the one plus model surrounded by straight size models. At times it felt that the only reason I was booked for the shoot was to add size diversity, not really for my talent. Nikki G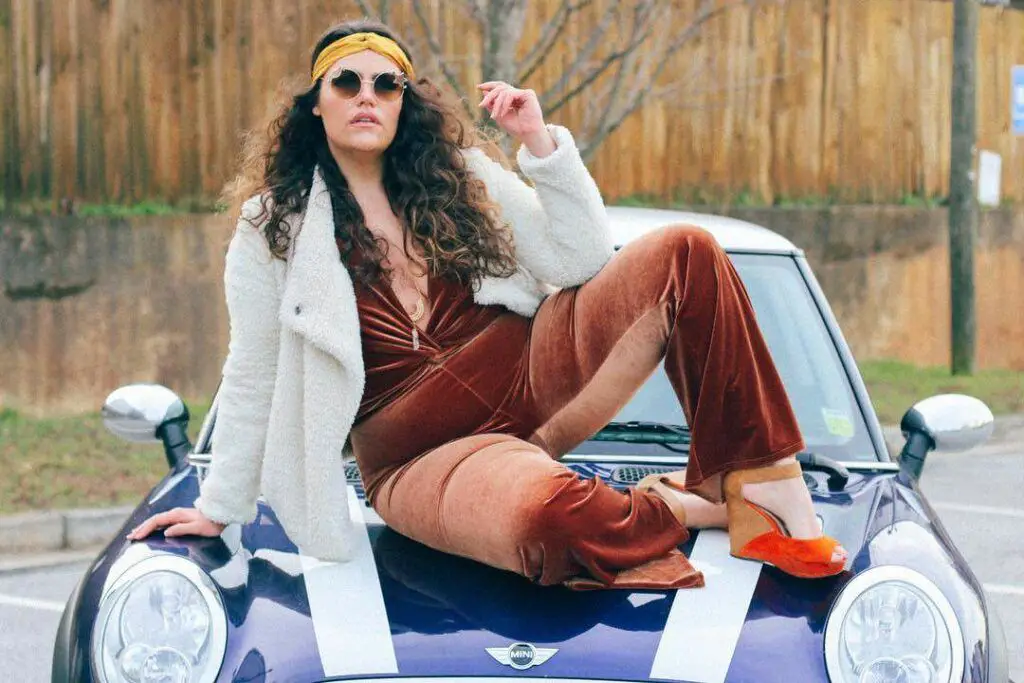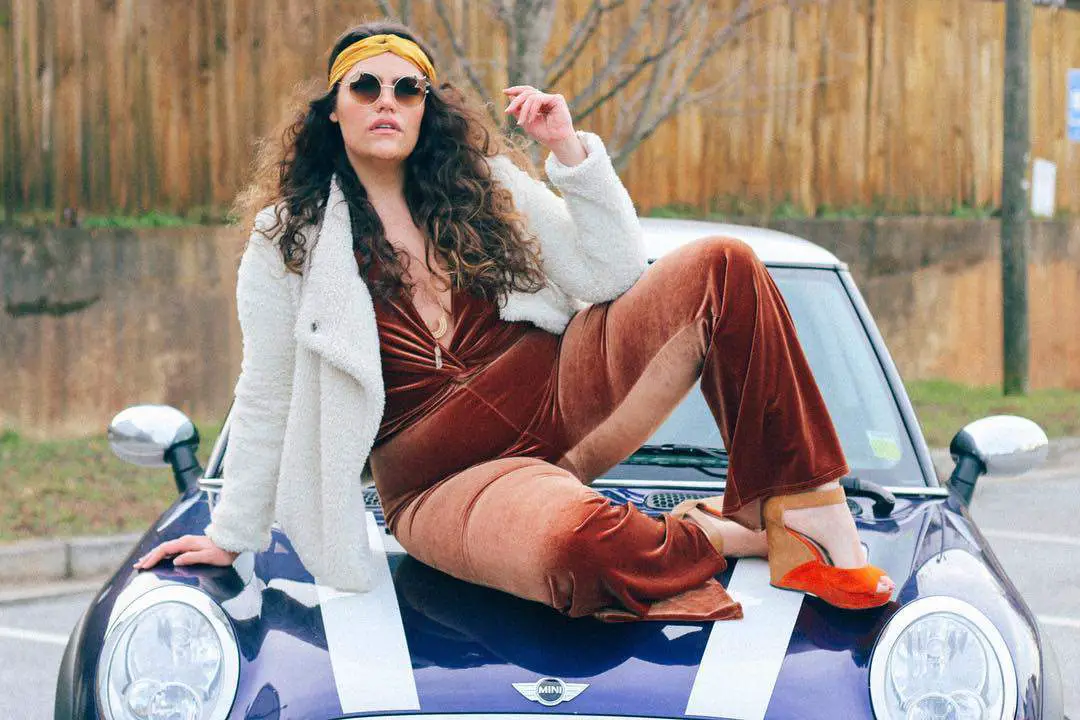 On social media, most of the plus community that I follow were falling into two categories, either as mannequins for some plus clothing brand and/or posting in lingerie/swimwear, seemingly being fetishized by males. I just wanted to see more from our community and so since no one else, that I was aware of, was making it, I decided I did. Nikki G
Nikki's life experiences and her creative spirit inspired and kicked off the 4 shoot series, "When They Tell Us Fat Bodies Ain't" was born. This plus size editorial centers around fat bodies in different venues and shoots that we don't often get the chance to experience and see.
Plus Size Editorial: When They Tell Us Fat Bodies Ain't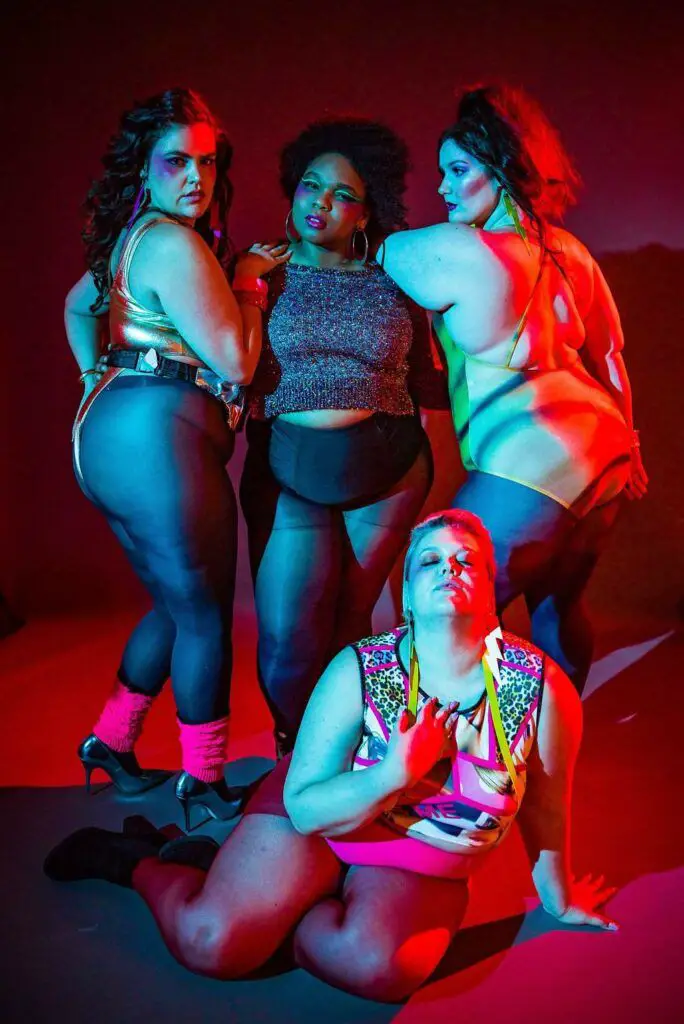 This first installment of the series was full of beautiful, plus size women in bright neon colors, reminiscent of the 80s from the hair to the makeup! Nikki also used an all female creative team to bring her concept to life and for the models, she found women whom had never modeled before.
I was specifically looking for women who had never really modeled before and wanted to feel empowered in their bodies. This project definitely was a labor of love and took me almost 5 months to complete. I knew I had stumbled upon something when one of my models looked into the mirror after getting her makeup done, and I asked her what she felt, and she looked deep into the mirror and said 'I feel beautiful.' Nikki G
This series was created to empower women to love their bodies as they are.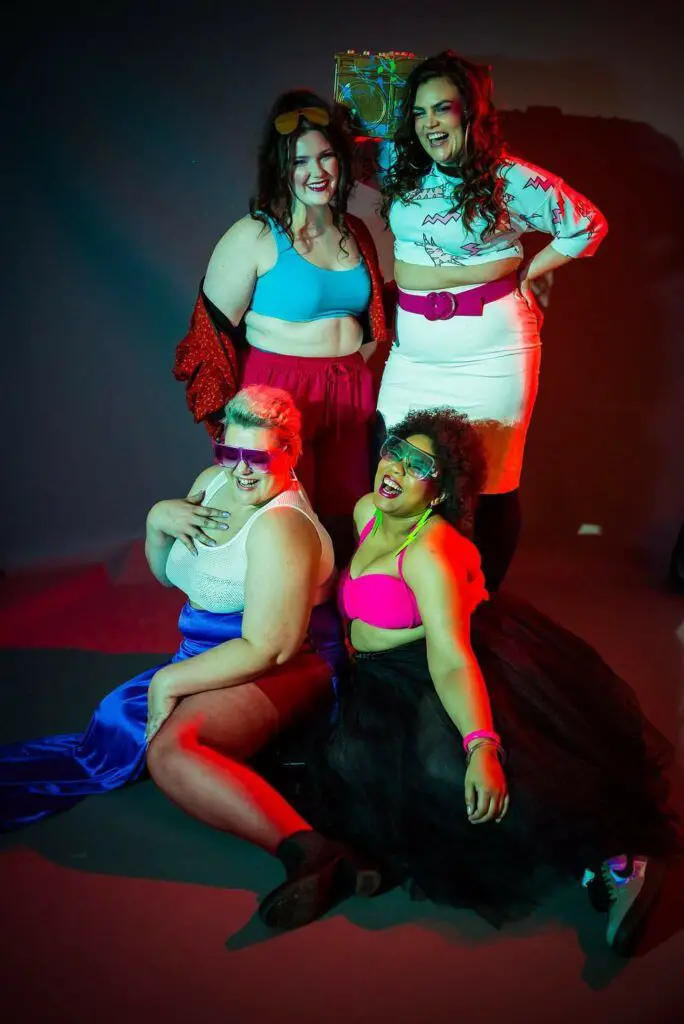 After the shoot wrapped I sat in my car for 45 minutes crying, the emotion and the empowerment felt by everyone was amazing. I really hope to continue to make larger women feel beautiful in the body they are in RIGHT NOW,not 20 lbs thinner with smaller arms and no double chin, right now.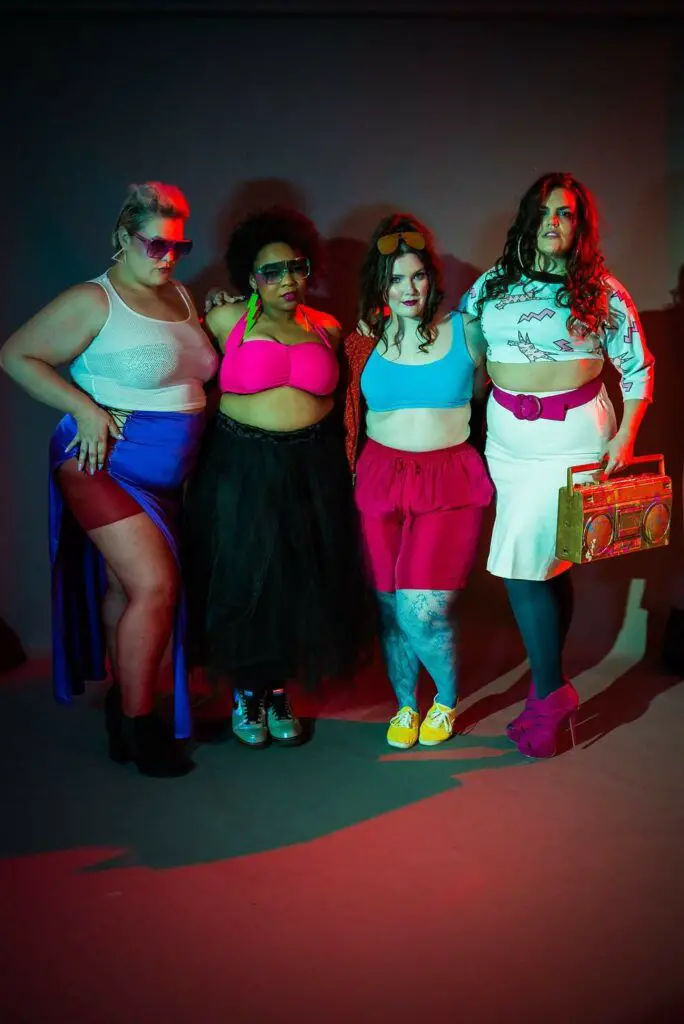 Catch some of the response from the models and some of our favorite shots from the shoot:
As women we have so much to offer the world as we are, and though media and society try to convince us otherwise, I truly believe that empowered women should empower women and that all of us can have a seat at the table. Nikki G
I love seeing women create, innovate, and inspire one another. Seeing projects like these come to life with EVERYDAY WOMEN being represented as they are, is a part of what we as the plus community fight for daily!
For more plus size editorial finds, follow Nikki G on IG @ItsNikki.G
I'm definitely looking forward to the rest of this series and others like it! If mainstream media and big name brands aren't giving us the opportunities to be represented as we are NOW, we have to do it ourselves and this project has done just that!
So ladies, lets chat!
Are you excited to see more from Nikki G's "When They Tell Us Fat Bodies Ain't" series? Are you feeling empowered? Ready for more plus size bodies in high fashion and editorial spreads?
Let us know in the comments below!