On a personal level, the fashion blogger spotlight has introduced me to so many new blogs. I love finding new blogs to follow and more fashionable ladies from whom to be inspired! Last week's spotlight blogger Ashley of Ms. Be You Do You is a fellow petite plus blogger who inspires with her confidence-promoting message and entrepreneurial drive! Today's blogger spotlight is D.C.-based Yasmine of Darker Berrie.
Yasmine is a great resource for you fuller-busted ladies looking for ideas on how to dress your assets. Her blog offers lots of personal style and beauty tips, but Yasmine also offers her insightful takes on dating, aging, and more. Yasmine of Darker Berrie is a plus size blogger YOU NEED TO KNOW!!!
Meet Plus Size Fashion Blogger, Yasmine of Darker Berrie!!
Blog: Darker Berrie
Age: 27
Height: 5'6″
Location: Washington, D.C.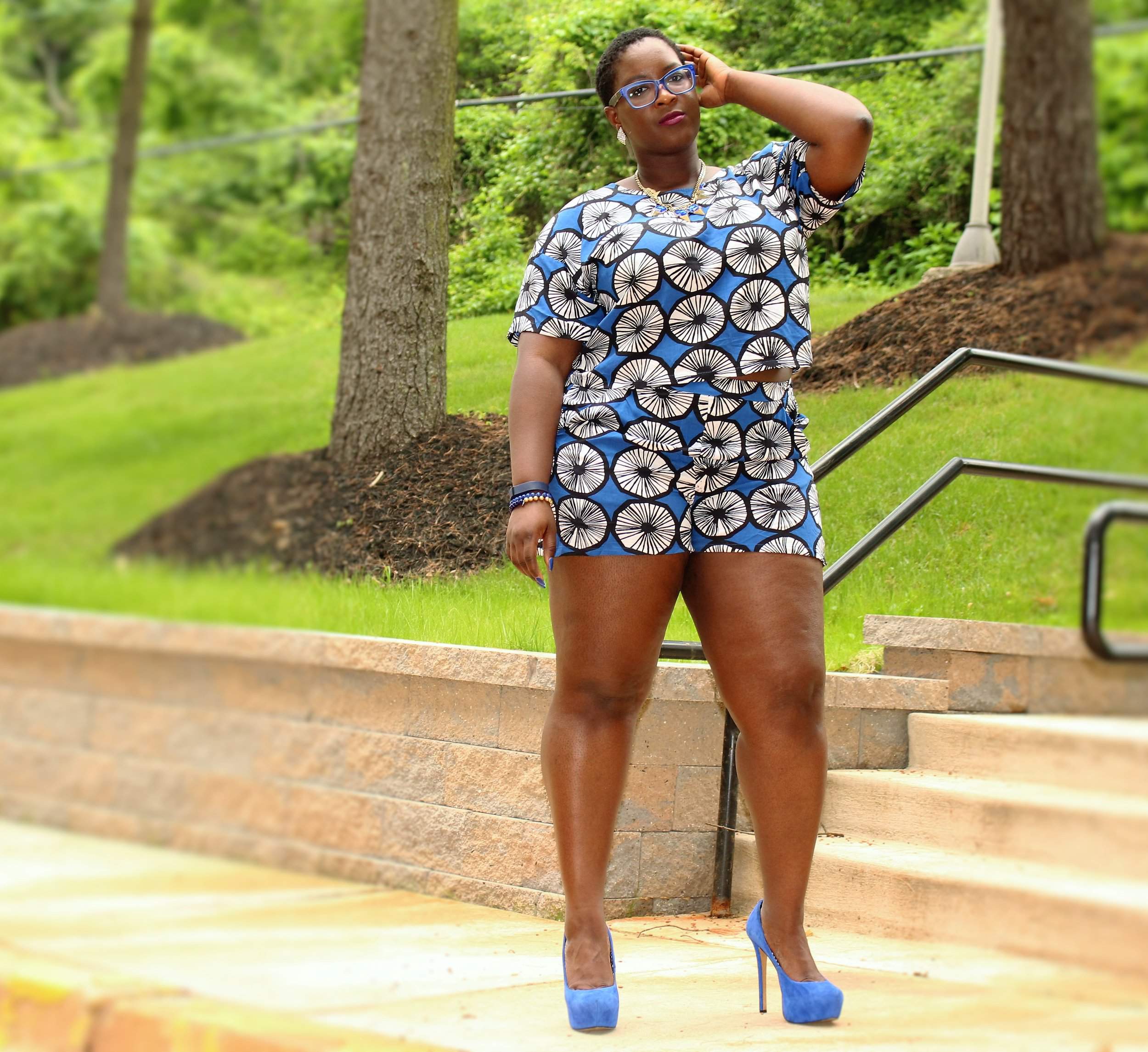 How long have you been blogging? 1.5 years

What or who inspired you to become a fashion blogger? What led you to it?
I am inspired by the need to feel beautiful at any size. Even if you are trying to loose weight you just love you body as if before changing it.

Do you blog full-time, for fun, as a hobby? Share your evolution!
I would like to blog full-time, but for now I am happy to produce content on a consistent basis.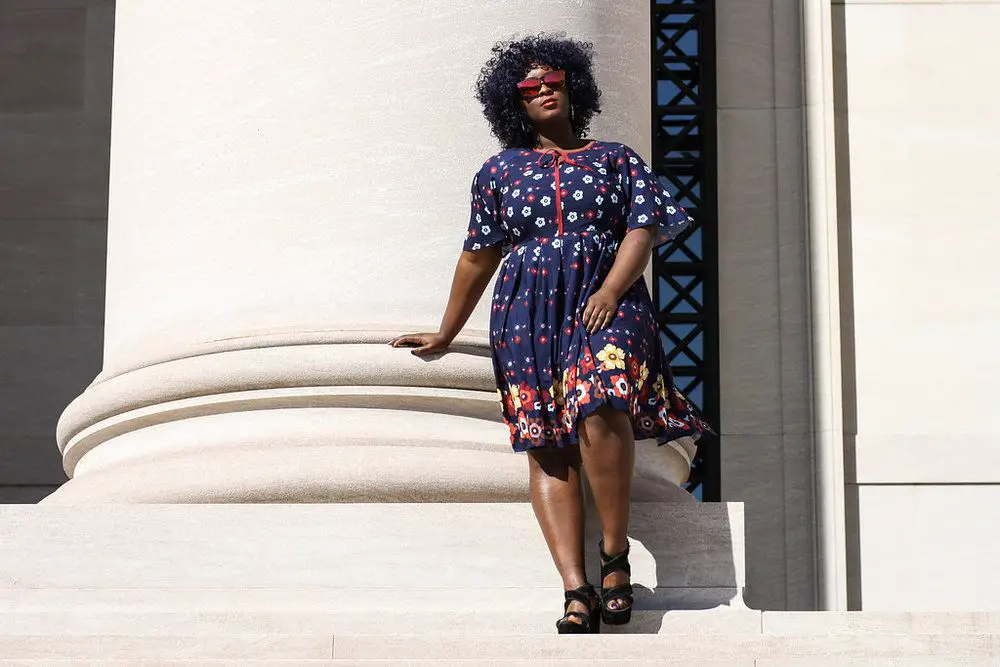 What is your favorite asset? Your legs, arms, waist? How do you play that up?
My waist. Even during my weight gain, I have been able to maintain my shape.

What are the challenges, if any, you face regarding being plus size?
I have really large breasts and thighs. Shopping is depressing and really expensive.

What's your favorite thing about being plus size?
I love how my body fills out a good wrap dress!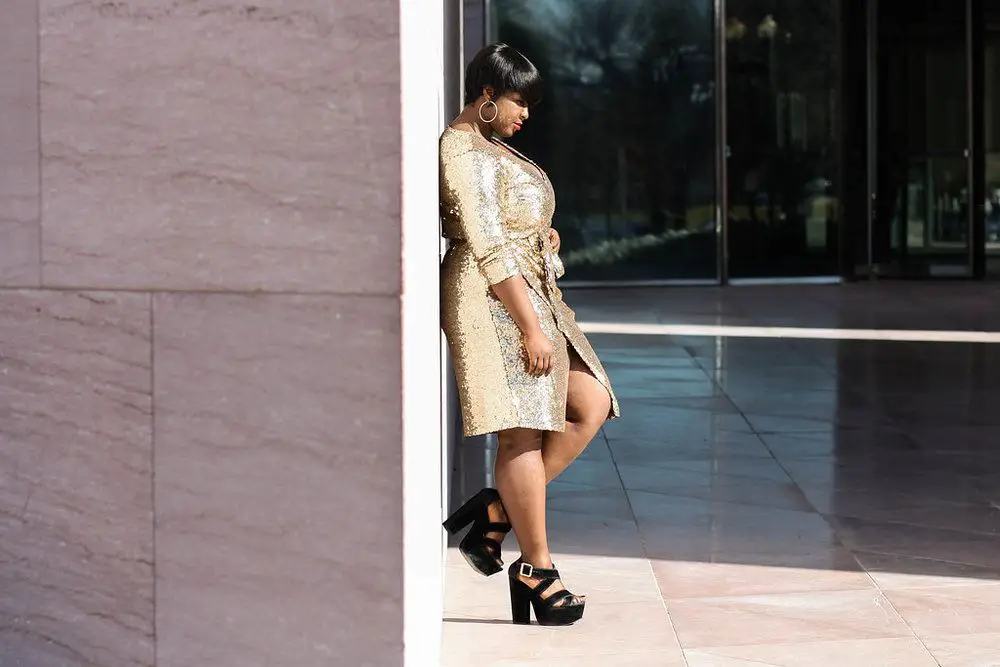 What's your favorite thing about being a blogger?
I love the opportunity to meet new people and inspire them through my style.

Who/what are your favorite designers/brands?
Eloquii and Rue107

Describe your personal style.
I like bright prints and textures. I'm not big on accessories, so I like for my clothes to speak for themselves.

Which bloggers inspire you? Plus or straight size! Any bloggers currently on your radar?
GabiFresh and GarnerStyle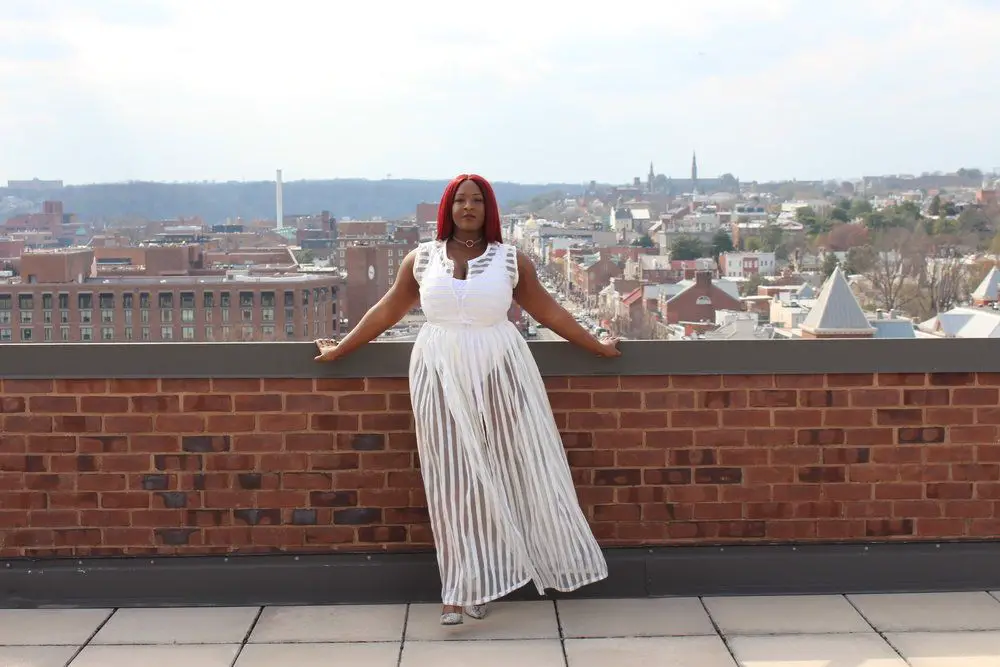 What do you think about where plus size fashion is today versus a few years back?
I like that plus styles today are more versatile and cater to different plus body types.
What do you think or hear from readers, is one of the biggest myths about plus size fashion?
Plus girls should keep themselves covered up. No crop tops or bathing suits
Are you working on anything or have anything to share? Anything else you want The Curvy Fashionista's readers to know?
I love hosting events, and my latest event can be found on my site!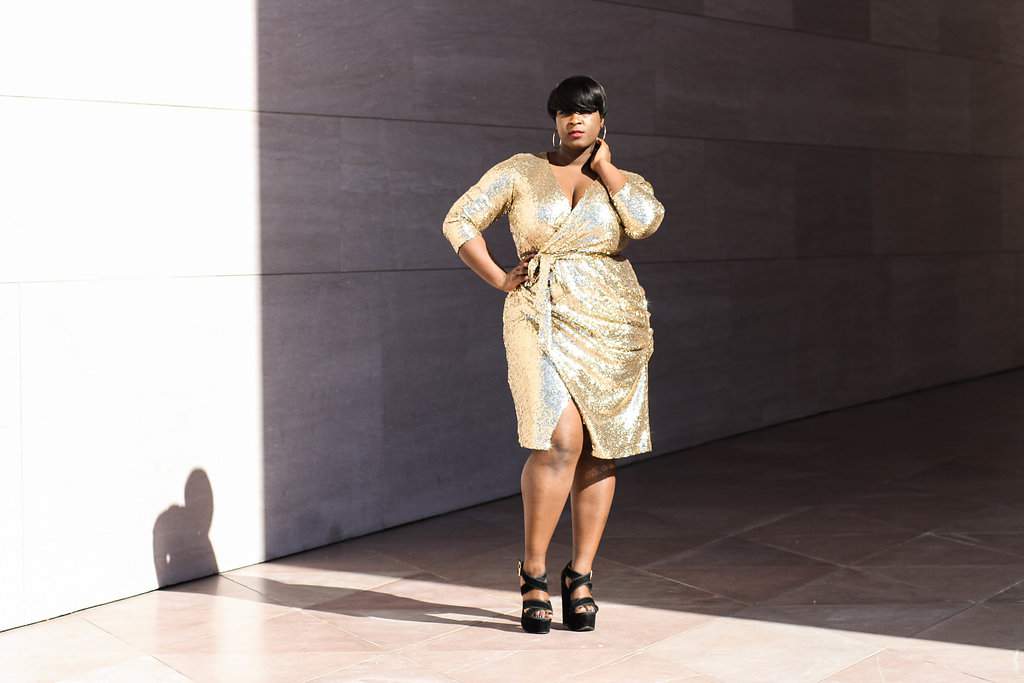 Lastly, what does Curvy.Confident.Chic mean to you?
It means that I can express myself with fashion without the limitations of my size.

Do you dig her style? Which look is your fave? Let's talk about it below!!
Want to be featured?
Make sure you fill out your deets here,
so that we can feature you!
Looking for more plus size blogger style inspiration?
Make sure you check out all of the other plus size blogger spotlights!