From Chicago to Canada, we love our virtual travels to bring you the coolest and best of plus size bloggers! Last week, we met up with LaToya of The Fat Girl of Fashion, and this week, we head to Toronto to meet up with Alexandra of Ailurophile with Style. With a penchant for pastels, interesting shapes, and unique details, Alexandra's style is never short on inspiration!
She is a plus size blogger YOU NEED TO KNOW!!
Meet Alexandra of Ailurophile with Style!!!
Blog: Ailurophile With Style
Age: 27
Height: 5'6″
Location: Toronto, Canada
How long have you been blogging? Since 2013!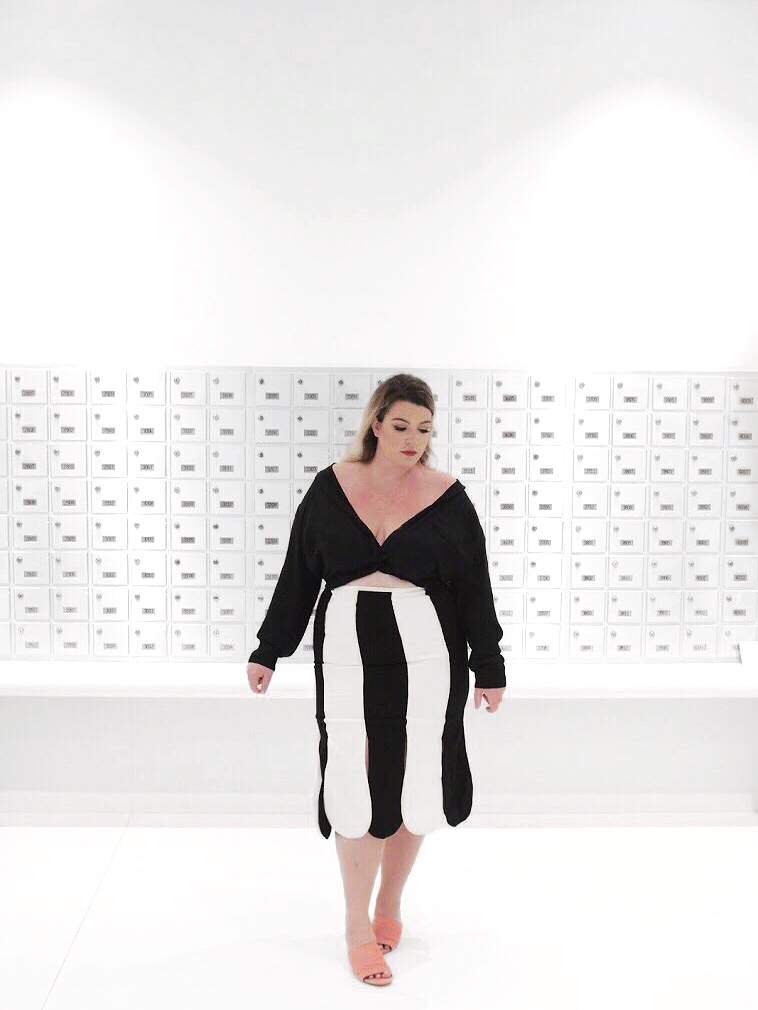 What or who inspired you to become a fashion blogger? What led you to it?
I was sick of the lack of options out there for plus size people, and the only time I'd ever feel inspired or excited about clothing was when I'd see other plus bloggers on the internet. I wanted to be one of them and hopefully inspire other people and help them find more clothing options as well.
Do you blog full-time, for fun, as a hobby? Share your evolution!
I blog full-time right now but am looking for another fashion-related job to add to the resume. I'd love to be a buyer or something because honestly, some of the options out there are BLEAK. I've worked in fashion retail, and buyers just do NOT listen to employees/customers and I'd like to change that.

What is your favorite asset? Your legs, arms, waist? How do you play that up?
I think my waist is my favorite – I'm 'pear shaped' if you want to use the weird fruit terminology, so I like to show my waist off by wearing crop tops and high-waisted pants a lot. Or bras. Just straight up bras and pants.


What are the challenges, if any, you face regarding being plus size?
Finding cute clothes is a hard one, which sucks, because I'm a fashion blogger, and my job is to find cute clothes and post them on the internet. I just don't understand why it's so difficult to make straight size clothes, just bigger.
Fat people WANT the exact same things skinny people do! We have the same tastes! Just because we're fat doesn't mean we exclusively want bright pink t-shirts with "Nama-slay" written on them. Plus clothes can be so tacky and awful.
What's your favorite thing about being plus size?
The community. I recently went to Curvy Con in New York and, god, it was a huge room FULL of other plus size beautiful people and everyone was so wonderful and friendly. I used to be a size 6 (years and years ago) but since gaining weight, probably for the first time in my life, I really feel like I belong somewhere.
The plus community, both in person and on the internet, is just so wonderful.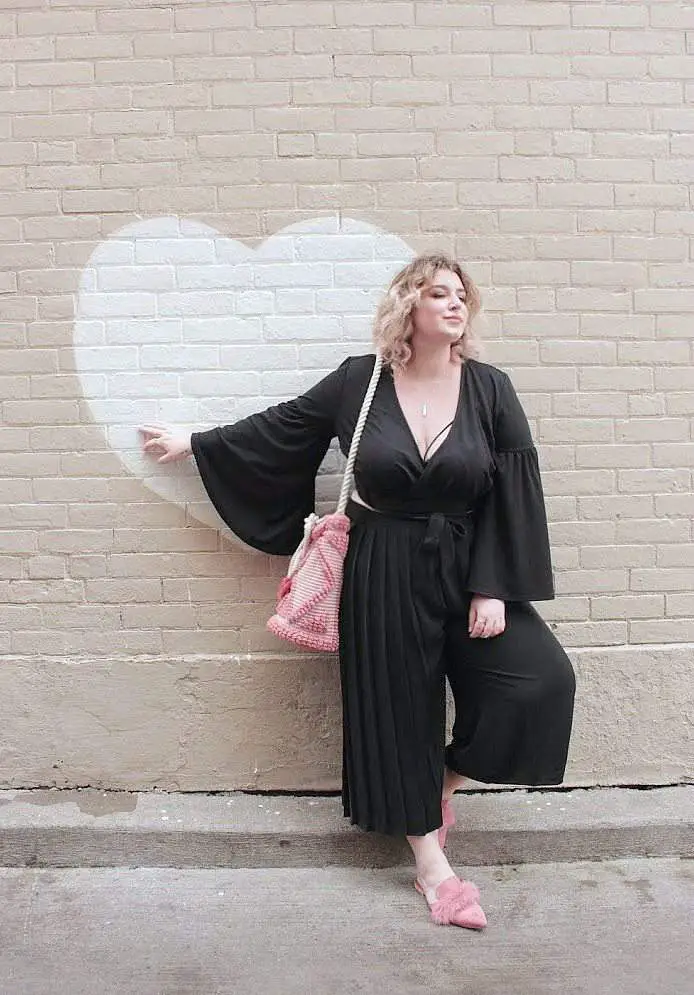 What's your favorite thing about being a blogger?
I think just making other blogger friends, which ties into the whole community aspect as well. I'm friends with so many incredible women who just get it. The plus blogging community is so supportive and everyone is really there for one another.

Who/what are your favorite designers/brands?
ASOS Curve is my number one. ELOQUII is amazing. PREMME, OF COURSE. Zara actually had some GREAT things in huuuge XL's recently, which I love because their stuff is so weird and interesting.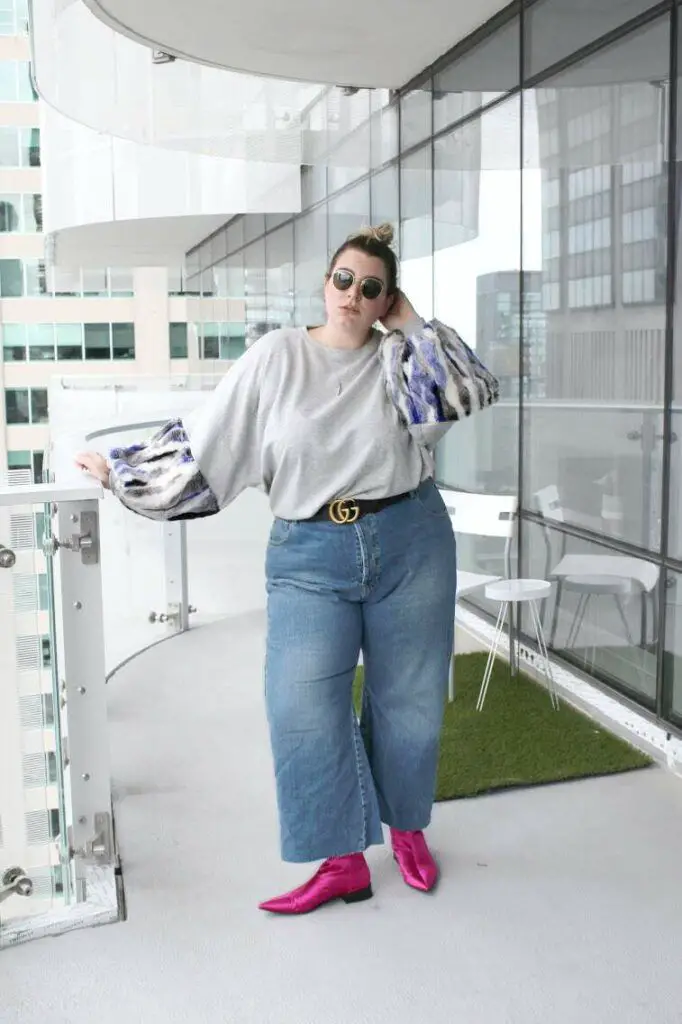 Describe your personal style.
Like I mentioned, plus size clothes tend to be super tacky, so I try to dress like a straight size person but bigger. Straight size people get all the really cool, interesting, weird clothes with fringe and faux fur and interesting materials, so I try to find those things in my size. I like really oversized fits.
Which bloggers inspire you? Plus or straight size! Any bloggers currently on your radar?
Kelly Augustine KILLS ME. She is 100% my style in that she finds really cool things you don't normally see on plus bodies and pairs them together. Jessica Torres is a perfect human. Callie Thorpe and Nicolette Mason (and Gabi, obviously) have the coolest style.
There are so so many!
What do you think about where plus size fashion is today versus a few years back?
There's still a loooong way to go, but it's come so far as well. The amount of plus options out there is more than ever, but some brands are still a little bit disappointing- Joe Fresh recently came out with extended sizes and I was so excited, but there are literally like 16 plus items on their site vs. the hundreds of straight size options.
Forever 21 is getting better but their plus size options are still NOTHING compared to straight sizes- and why do they only go to a 3x?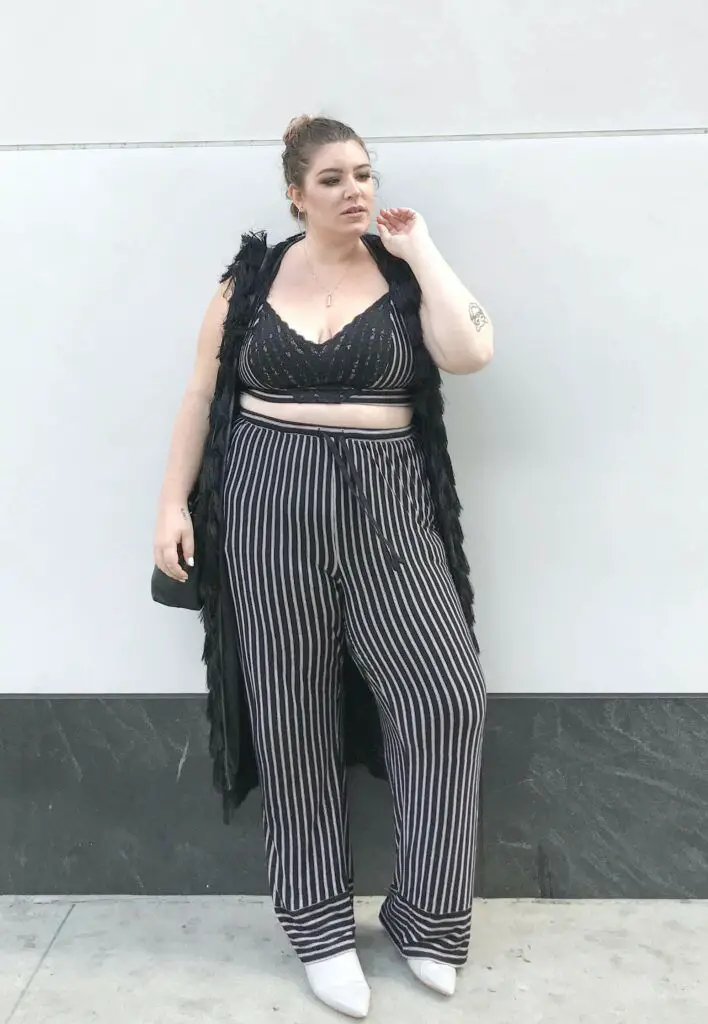 What do you think or hear from readers, is one of the biggest myths about plus size fashion?
I think a lot of people think 'pinup' when they think plus size fashion. They think we all want to dress super femme and cinch our waists, which is the case for some, but definitely not all. I'll wear a cute dress one day, but most of the time I like really oversized, bulky shapes.
Are you working on anything or have anything to share?
Currently I'm just working on getting all my Curvy Con/NYFW posts up on my blog.

Lastly, what does Curvy.Confident.Chic mean to you?
You can be all three at once! Love your curvy body, dress it in cute things that make you feel confident, and you can't go wrong.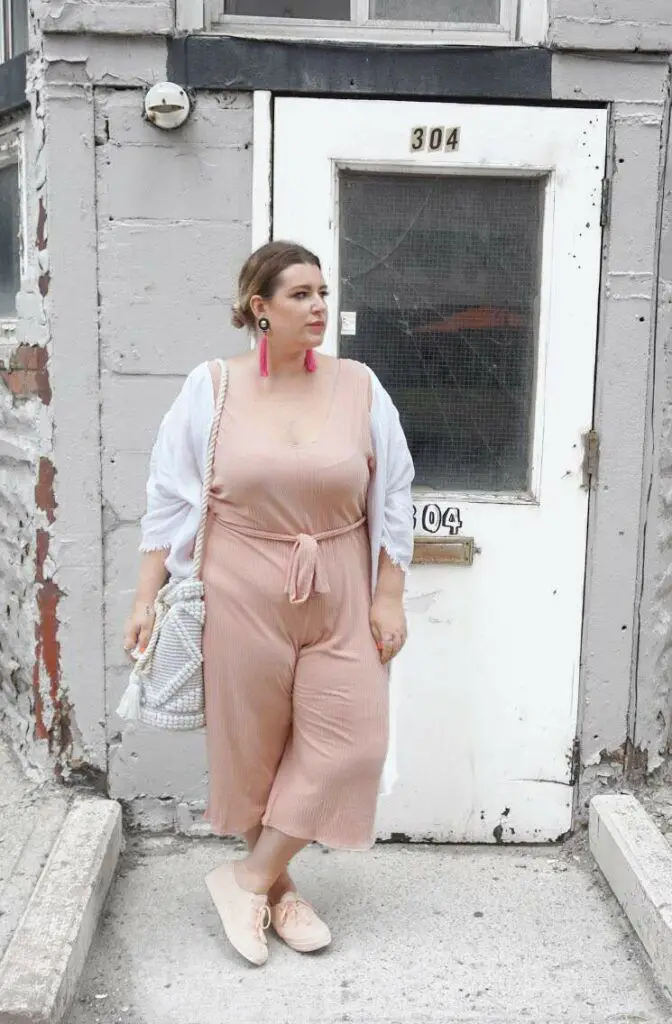 Do you dig her style? Which look is your fave?
Want to be featured?
Make sure you fill out your deets here, so that we can feature you!
Looking for more plus size blogger style inspiration?
Make sure you check out all of the other plus size blogger spotlights!