We hope you enjoyed meeting Natalie of A Wheelbarrow Full of Style!  This week, we meet up with Texan Christian of The Christian Simone.  Christian is a dynamic blogger who shares her knowledge and experience with beauty, fitness, and style to help other plus size women live their best lives.
From thrifting and fit to make-up techniques and workout advice, Christian has you covered.  She is a plus size blogger YOU NEED TO KNOW!!!
Meet Plus Size Blogger, The Christian Simone!!
Blog:  
Age:  32
Height:  5'6"
Location:  Dallas, TX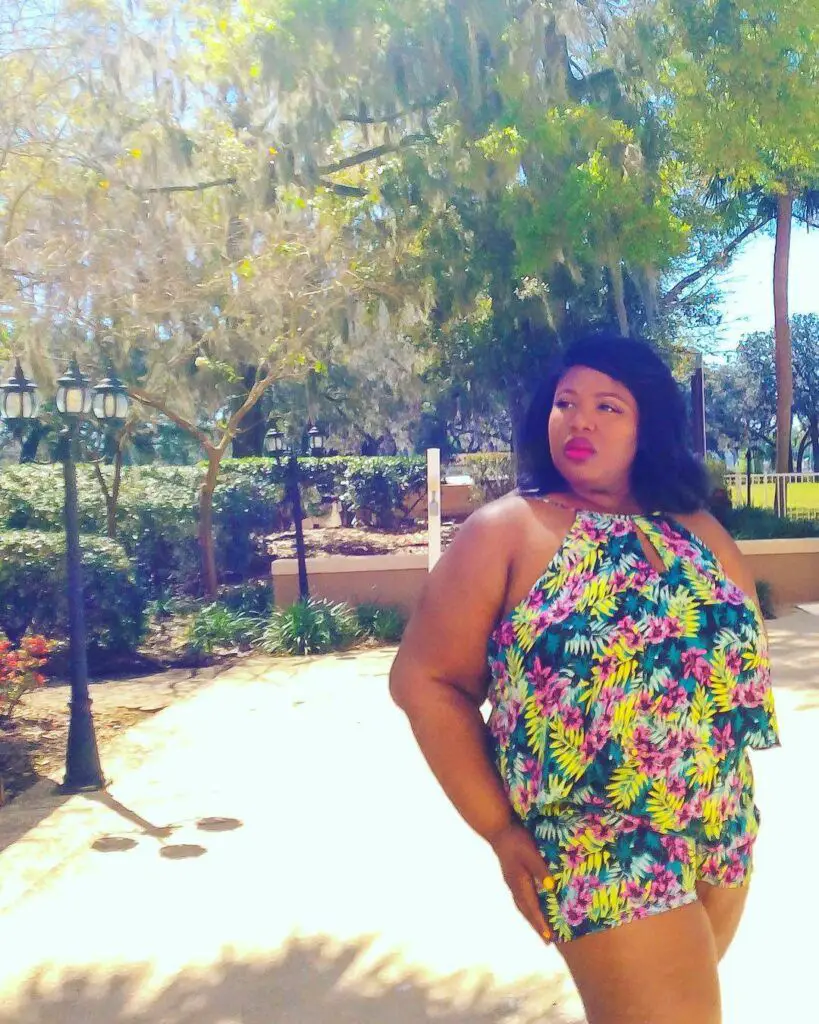 How long have you been blogging?  2 years

What or who inspired you to become a fashion blogger? What led you to it?
I lost weight, like a lot of it, and was wanting to express my style. I have always been adventurous with fashion as I didn't want my light to be dimmed by clothing that didn't deserve me. I saw many bloggers who all appeared to look alike. I wanted to show a professional plus size lady who isn't scared of prints.
The Evolution
Do you blog full-time, for fun, as a hobby? Share your evolution!
My blog is very much hobby and a great outlet for my depression and desire to leave my mark on society. I have grown so much as a creative by finding my voice as a blogger and sharing my truth.
What is your favorite asset? Your legs, arms, waist? How do you play that up?
Hmm, that's a hard question as my whole body is my asset. If I have to pick one it would be my legs as they are strong and don't have a lot of muscle.
What are the challenges, if any, you face regarding being plus size?
As a non-socially acceptable shaped plus size chick, I don't get the plus size love. I don't have a big ass, my arms aren't tiny, and my waist isn't small. I find that I don't get the likes, so to speak, from media outlets. From finding clothing, I have learned how to look devastatingly beautiful no matter what my dimensions are.
FAVES
What's your favorite thing about being plus size?
I love that my mere presence makes others uncomfortable, yet I am powerful and can't be ignored. I love rocking a full face and dress and just looking amazing while living my most festive life!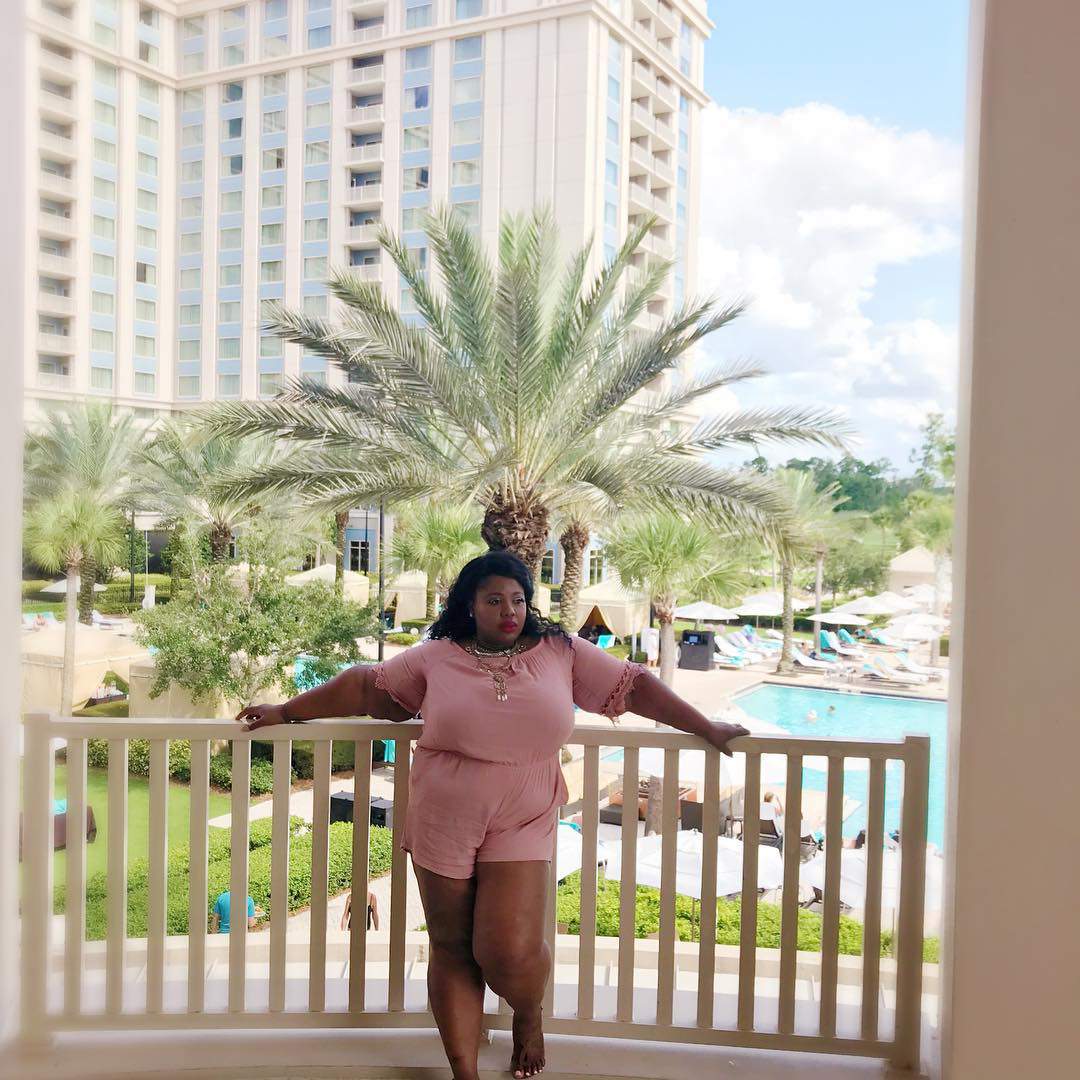 What's your favorite thing about being a blogger?
Blogging has saved my life as I felt so unsuccessful in my career. By blogging, I can use my voice to show a different perspective in the plus size community. I represent the classic beauty who can also be a touch sexy. I share fitness, fashion and beauty for the 30-something chick out there.
Who/what are your favorite designers/brands?
I really don't have any fave brands or designers. I am drawn to classic investment type pieces that last for years. Now a brand I use a lot is well-trusted Lane Bryant. They give me access to pieces I need to snatch the souls of those in corporate America.
Who Are You
Describe your personal style.
I have a classic bougie edgy style. I love timeless pieces with added embellishments. I also love bright colorful florals with a bit of edge.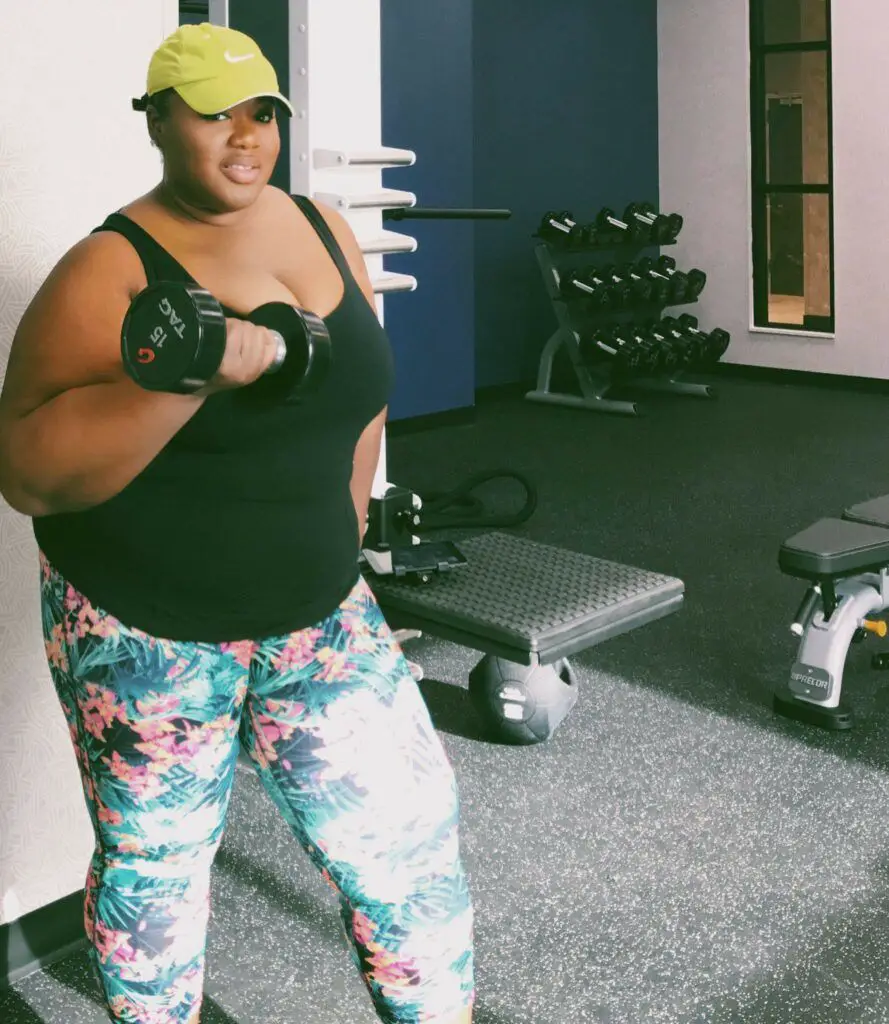 Which bloggers inspire you? Plus or straight size! Any bloggers currently on your radar?
Musings of a Curvy Lady is my all time fave. She is like champagne and cupcakes. Her energy is bright and refreshing. I love her boldness to be feminine.
Plus Size Look
What do you think about where plus size fashion is today versus a few years back?
It has come a long way, but it still has a long way to go. I want to see quality in brands that are costly. There are a few brands I would love to drop money on but can't as quality is lacking.
What do you think or hear from readers, is one of the biggest myths about plus size fashion?
I often hear that one who is plus size cannot be beautiful. I challenge the myth that plus has to be matronly.


Extras
Are you working on anything or have anything to share?
Currently, I am re-launching my YouTube channel, The Christian Simone. I will be sharing more fashion and beauty. I also recently launched The Style Revamp, a virtual fashion styling/beauty service that is tailored to professionals and entrepreneur women who want to update their image. As a former MUA, I have helped many women look and feel their best which in turn allows them to reach their ideal life.
Lastly, what does Curvy.Confident.Chic mean to you?
I am bold, I am in demand, and I am everything that I need in my life to not just exist but radically live. I am an experience!
Check out Christian's blog at TheChristianSimone.com!!!
Love her bold attitude and her desire to help women find their own fearlessness!
Are you a blogger? Want to be featured?  
Make sure you fill out your deets here, so that we can feature you!
What do you think of her style and her thoughts? Is her blog one you read? Let's discuss!
Looking for more style inspiration? Check out all of the plus size blogger spotlights here!