The holidays can definitely bring out ALL the love and affection in a person's heart. And with that love, many decided to pop the question! Did you get engaged during the holidays? Congratulations and let's celebrate!!! Here are a few plus size bridal tips that you definitely need to jot down in your wedding planner or journal!
Calling in the experts, we got you covered on plus size bridal tips to know!
Meet MiMi Wolfe of Belamour Brides. In 1995, Mimi moved to Ireland to work with a wedding gown designer. This experience gave her, her wings to fly on her own with a vision of opening her own design studio.
Now back in Knoxville to stay, MiMi hopes to marry her experience with the eclectic and bohemian styles of the Pacific Northwest with the classic, vintage-inspired styles of the South. As a plus size woman herself, MiMi is passionate about creating a space for plus size brides to find the deserved dress of their dreams!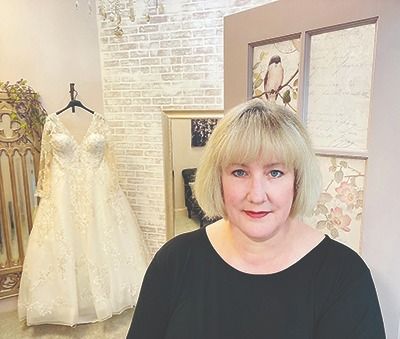 Here is her story, in her own words:
"It became fairly successful and by the time I left Ireland in 2005, I knew I wanted to continue in the industry when I returned to the states. I worked directly with several high end bridal boutiques making gowns fit flawlessly and adding custom changes to bridal gowns from Lazaro, Clair Pettibone, Marchesa, and of course, Vera Wang.
All the time I was doing this, I was listening to my plus size customers telling me stories of how hard it was to have the total "bridal experience" because of the lack of bridal boutiques who carry sample sizes larger than a bridal size 18-20. I knew that what I wanted to do was open a plus-size specific bridal boutique that would cater to brides over a size 16.
So when we moved from our home in Seattle, WA to Knoxville, TN to care for my partner Ben's parents, I decided that it was time to open my dream boutique. I wanted to give plus-size brides the experience every bride deserves, but that was lacking at a bridal store more focused on the smaller end of the size range.
So now I have Belamour Bride in Knoxville! I have over 120 samples in bridal sizes 18 to 38 in all of the various styles. I carry Maggie Sottero and Sottero & Midgley, and four private designers that I work closely with to assure the style and quality I want for my brides.
Every plus size bridal appointment is 2 hours long and I only take one bride and her party at a time to ensure each bride gets my full attention."
Plus Size Bridal Tips From An Expert
Plus Size Bridal Tip #1: The dress. Plus size brides choices have been restricted in the past to styles that "cover up". Now the styles and choices are much better and I encourage my brides to pick styles that they feel good in, if that means no sleeves and a little more cleavage, then so be it. This is their day and they should wear a gown that reflects who they are!
Plus Size Bridal Tip #2: Shapewear is our friend, but not a neccesity. Don't let it ruin your joy on your wedding day by being uncomfortable. Shapewear is there to smooth things out, not necessarily to hold things in. Some gown styles don't really need shapewear, ball gowns for example generally don't need it.
Depending on your cup size, a bra is very rarely needed if your gown has straps. Structure can be added to just about any gown to hold things in place. If you need to keep your thighs from chaffing, there are lighter weight more comfortable options than shapewear.
Plus Size Bridal Tip #3: Dress first, accessories second. I encourage my brides to choose the dress first and then the accessories. Jewelry should compliment the gown, not overwhelm it. Veils go in and out of fashion and I always make sure brides try them on after they pick their dress. Not everyone wants one but I personally think it is that last finishing touch.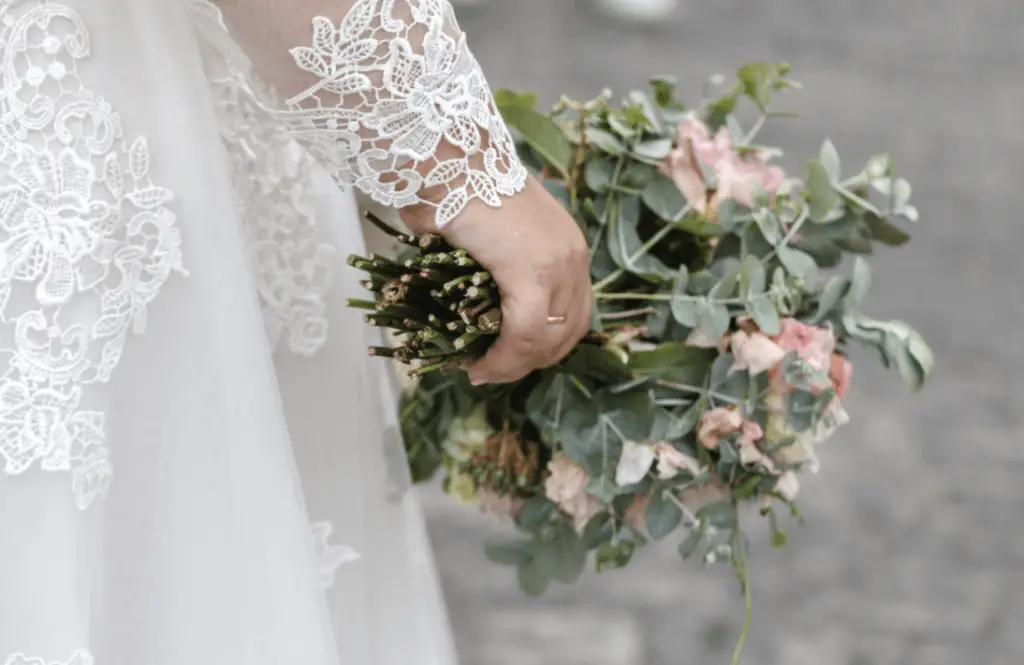 Plus Size Bridal Tip #4: Bridesmaids dresses. I am a huge fan of the bride picking a color and length and letting the bridesmaids pick a style that they are comfortable in. Not everyone looks their best in strapless chiffon! The key to getting good photos of the wedding party is everyone feeling like they look their best.
Plus Size Bridal Tip #5: Keep Your Cool. My only tip regarding Bridezilla moments is… Don't be one! Yes your wedding day is very important, however, THE most important thing is the marriage and I think some people forget this. The wedding is one day, a marriage should be a lifetime and you don't want to start a life together with bad feelings. Remember that it's your fiancé's day as well.
Plus Size Bridal Tip #6: Alterations. If your boutique doesn't offer alterations, ask for recommendations and don't just go with the cheapest. Go with the alterations professional that you click with and that has good recommendations. See if you can get someone with experience in working with plus size bridal gowns, as sometimes working on a larger size can be more challenging. If the first person tells you something can't be done, ask someone else. Just because one seamstress can't do something, doesn't mean it can't be done!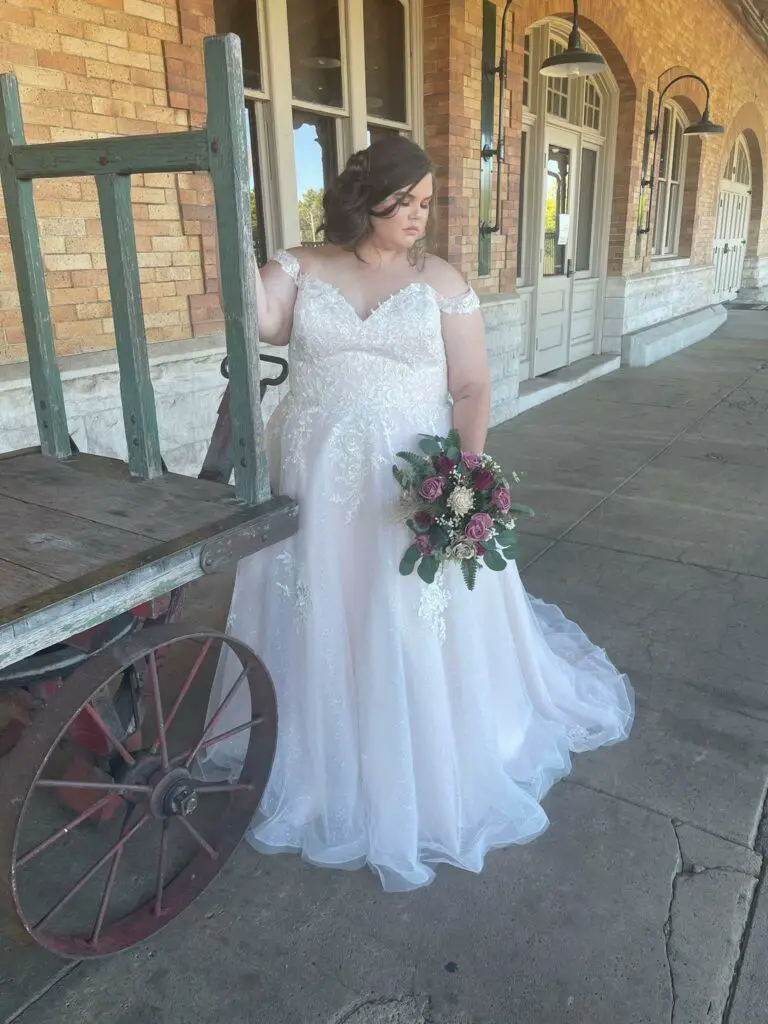 Finding your perfect plus size bridal gown doesnt have to be stressful! We hope that you will take these tips with you and put them to good use if you are newly engaged, or know someone who is!
Did you get engaged over the holiday season?? Already married? Share your plus size bridal stories with us here, or over at TCFStyle Lounge!