Those with fuller figures in the know, flock to Eloquii for trend-driven pieces that are priced well, beautifully designed and of high quality. I have personally been an Eloquitian for several years and have worn their pieces season after season with few if any issues in fit or garment construction.
So as fall has abruptly arrived, we have made a quick shift into fall's must haves and needs to match the chill in the air. As we revel in all of the newness from the variety of plus size brands and designers including plus sizes in their collection, we thought to highlight a few fall favorites from Eloquii!
If you are looking for a few stellar finds, let us share with you our picks for fall from Eloquii!
Our Top 5 Eloquii Picks for a Fashionably Fab Fall
The Fair Isle Sweater: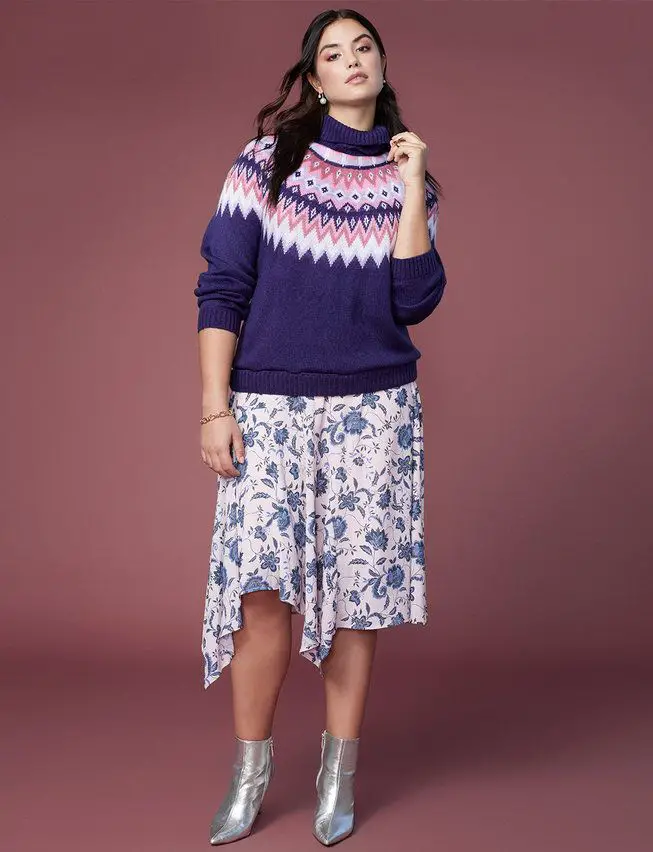 On a Chanel visit this weekend, I was thinking and hoping and wishing and praying for a my size version, when I saw this knitted Fair Isle sweater.
Then, at a few other shops, and on the way home, there were billboards with models rocking out in fair isles!
I got home, opened Eloquii's page and the first thing I saw was their version in a popping purple and pink.
They've got you.
Like Chanel level of got you. I'm pairing mine with a denim skirt. If you are going out for BBQ, feel free to add in some cowboy boots.
The Two Piece Sweater Set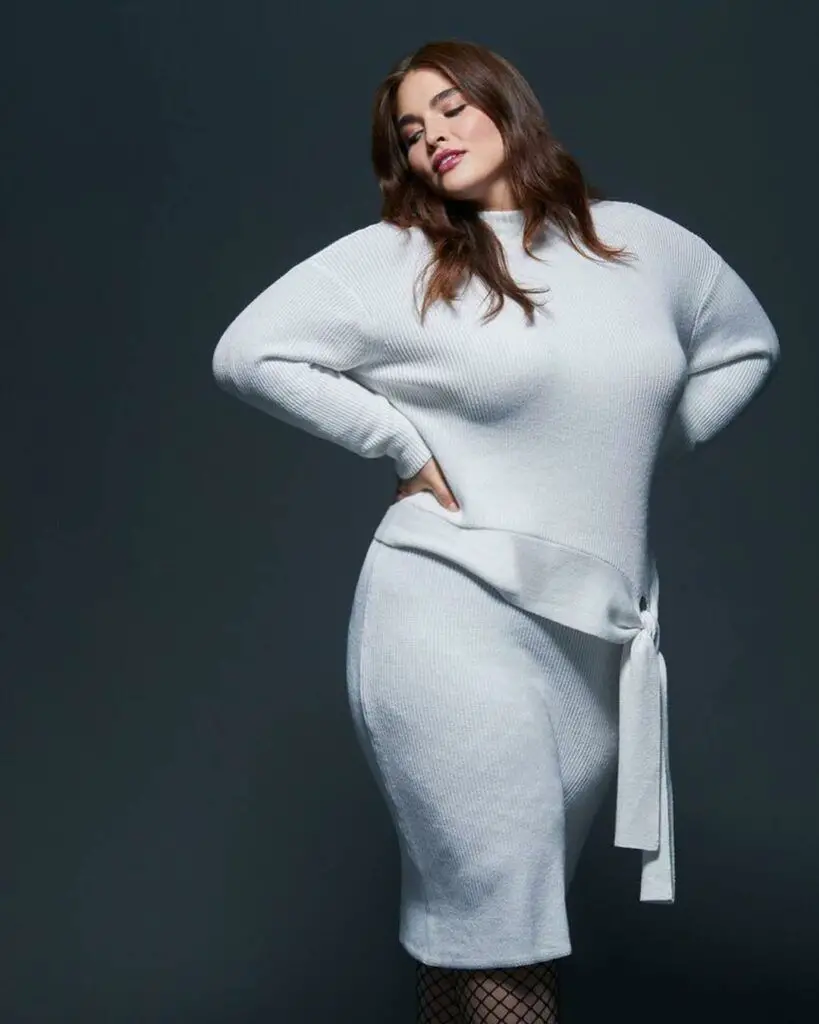 As Marie has expressed her love of a great two-piece set, I have been curious about one that could tackle this cold and still give me a little bit of a sophisticated and playful vibe. So when we saw this mix and match two-piece option at Eloquii, we knew that this would easily become a fall staple and essential!
Worn together for a great monochromatic look or separately, this Tie Waist Turtleneck Sweater and matching Sweater Column skirt is such a smart look.
The Draper James Floral Print Swiss Dot Dress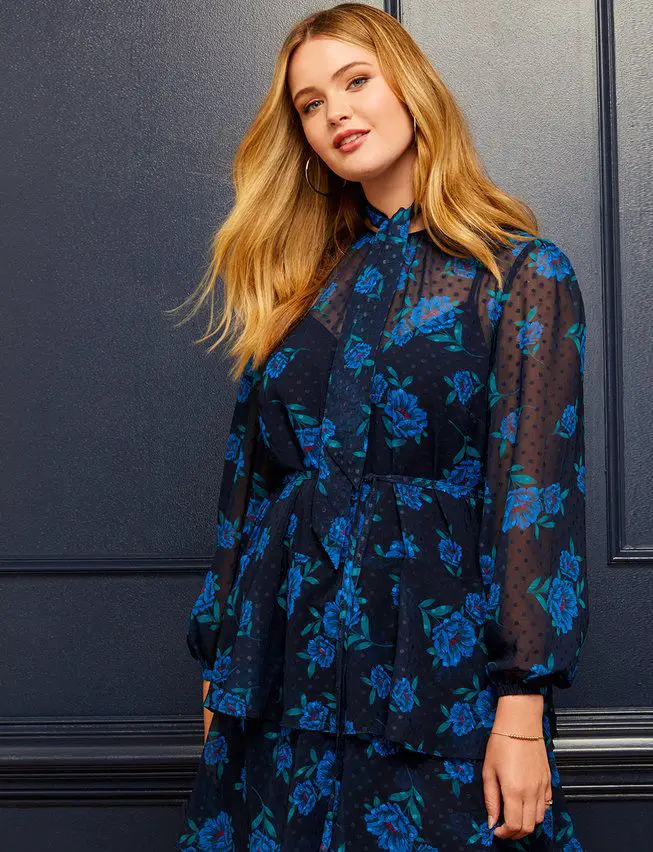 At my day job, I work at a twee accessible luxury boutique… While they go up to a 16 online, in-store, we peak at a 14. Being a 20/22, I'm left out in the hinterland with no novelty dresses to play in. Today, that changed! Reese Witherspoon's Draper James for Eloquii collection has a fun navy dress with a tired hem, with light blue flowers.
How fun is that?
Dark florals are always so moody and fun!
The Statement Coat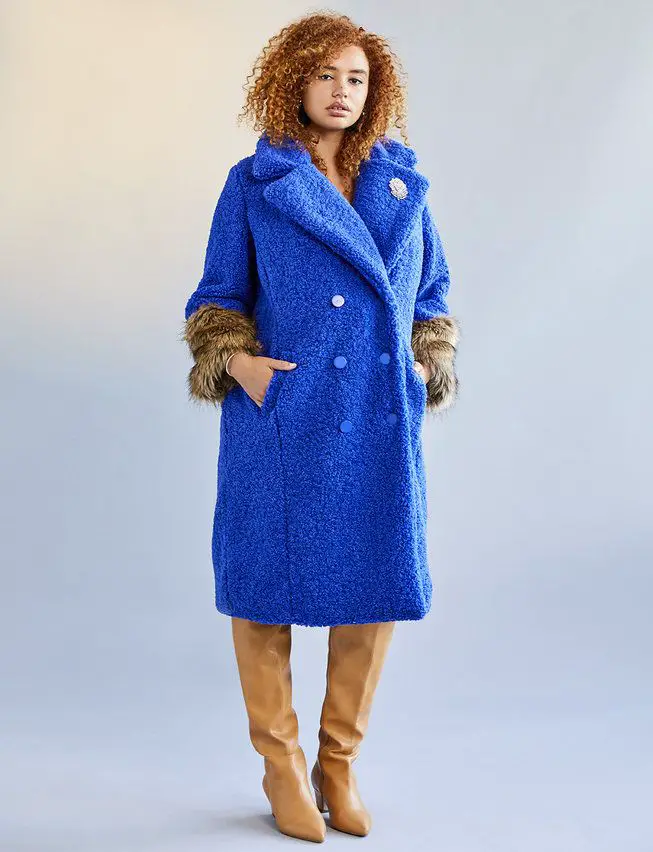 Who doesn't love a good statement coat? Maybe Nuns? But other than that, statement coats are a great way to add some joy to a cold, bleak winter. My pick is the bright blue boucle piece with the faux fur cuffs. Many luxury houses, especially Prada, have been putting fur on their cuffs to add an air of whimsy.
Eloquii has done the same, but they went the cruelty-free route.
I would tone down bright lipstick with this look, as you don't want to give off Circus vibes. However, please add a fun vintage brooch!
The Denim Jumpsuit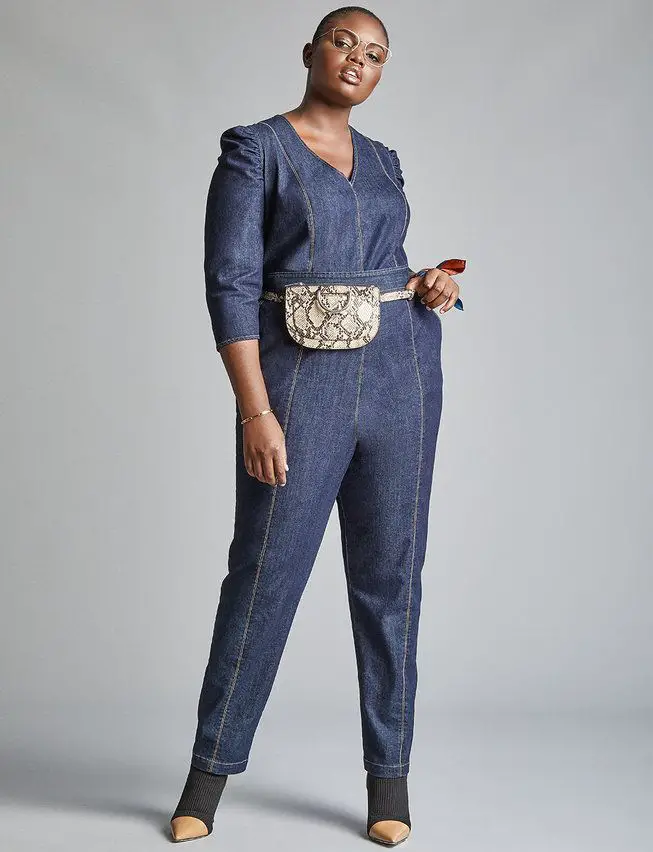 I have been on the hunt for a dark denim jumpsuit, that isn't sexified by corsetry or peekaboo grommets. (I'm looking at you, Fashion Nova!) I asked Eloquii if they will have such a beast and they assured me that they are releasing one in the near future… with puffed sleeves, and voila!
It is here!
I'm going to Paris in February and this piece will be perfect, as Eloquii's denim is a warm medium weight. I will wear this with brooch earrings to soften the look.
There you have it, my beauties!
Check out all the new fall arrivals at Eloquii.com
There are so many fashionable pieces that Eloquii offers that their website is an enjoyable hunt. I wish you a fabulous shopping safari!
Which pieces were your favorite?! Let us know in the comments below!
Want the dress in the featured image? Get it here!