Disclosure: This is a sponsored post and project with Democracy Clothing. The thoughts and ideas are the model's own.
We all know how real the struggle is to find the right pair of plus size jeans, especially as a plus size woman. Not only are we all built beautifully unique, but we also require a little extra support in certain areas. This is where the Democracy "Ab" Solution Jeggings come in. Ultimately, we want that really comfortable feeling, snatched effect, without feeling too restricted.
Right?
Right.
Well, Team TCF got together to try out the new Democracy "Ab" Solution Jeggings, and we are glad to report that these jeans are the bee's knees!
Listen ladies: our prayers have been answered.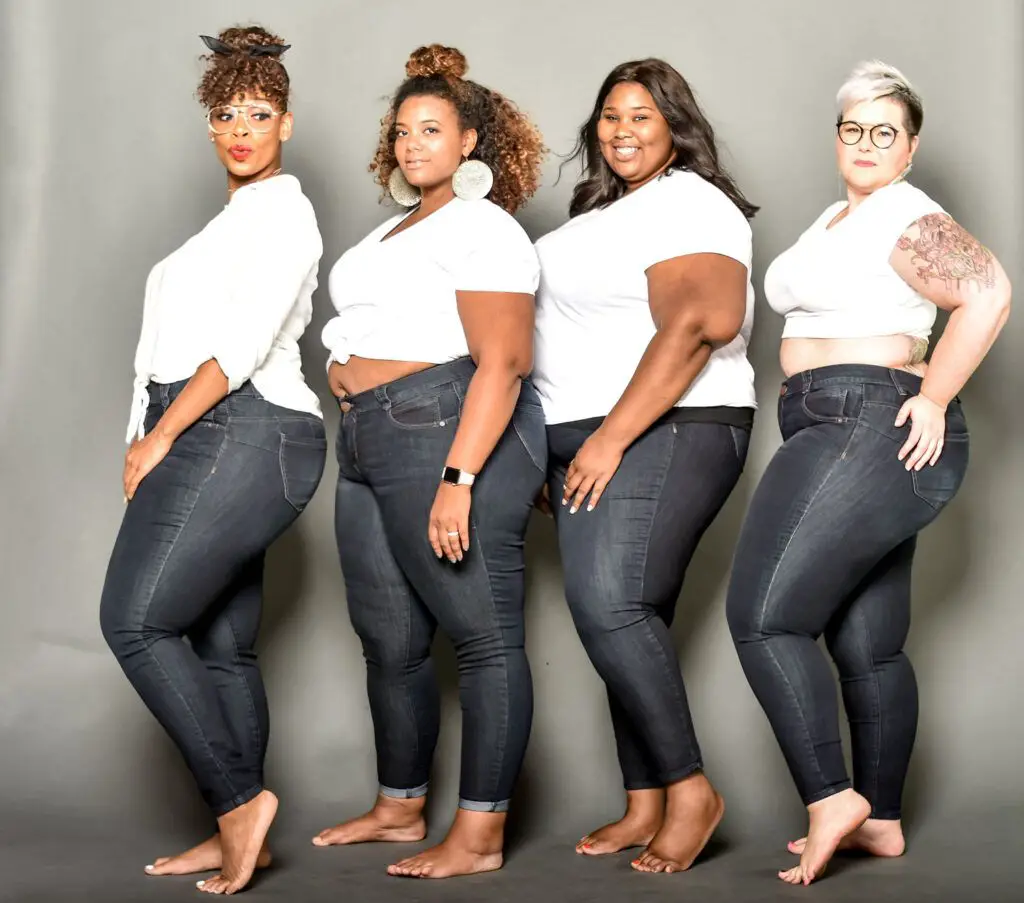 Democracy Jeans has blessed us with the "Ab" Solution jean in plus sizes, just in time for the glorious fall weather. The ab-solution technology includes an additional panel in the front of the jeans that gives a firm hold to the tummy area, giving you extra tummy support, creating an "ab-like" effect.
These jeans hug every curve, without constricting and are perfect pair to throw under a cozy sweater with your fave pair of wide calf knee-high boots. But rather than go on and on, we have Team TCF share their experience with these…
Team TCF Tries Democracy "Ab" Solution Jeggings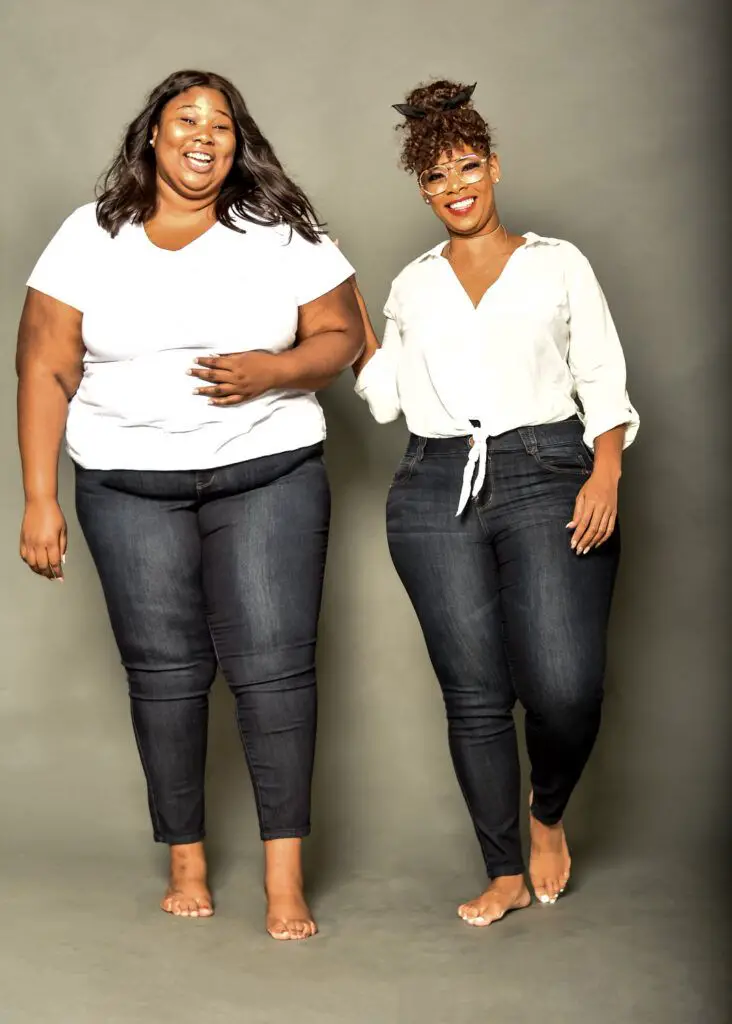 Vee, size 16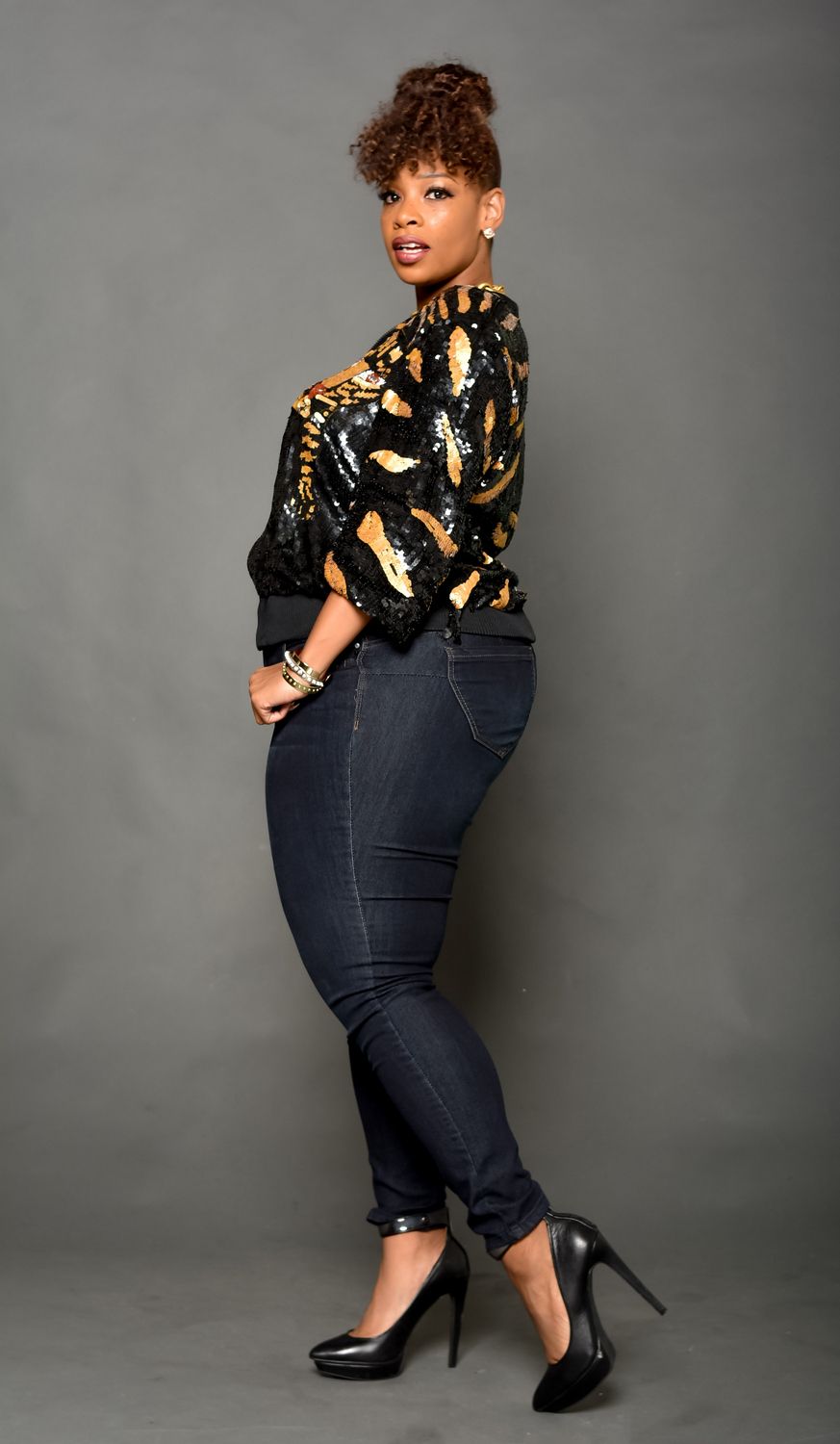 "What I loved most about these jeans was that they were so slimming. You don't even have to wear spanx under them! They are a firm jegging with adequate stretch, and they snatch you up, honey! Perfect for if you have a little pouch or some love handles."
Jasmine, size 24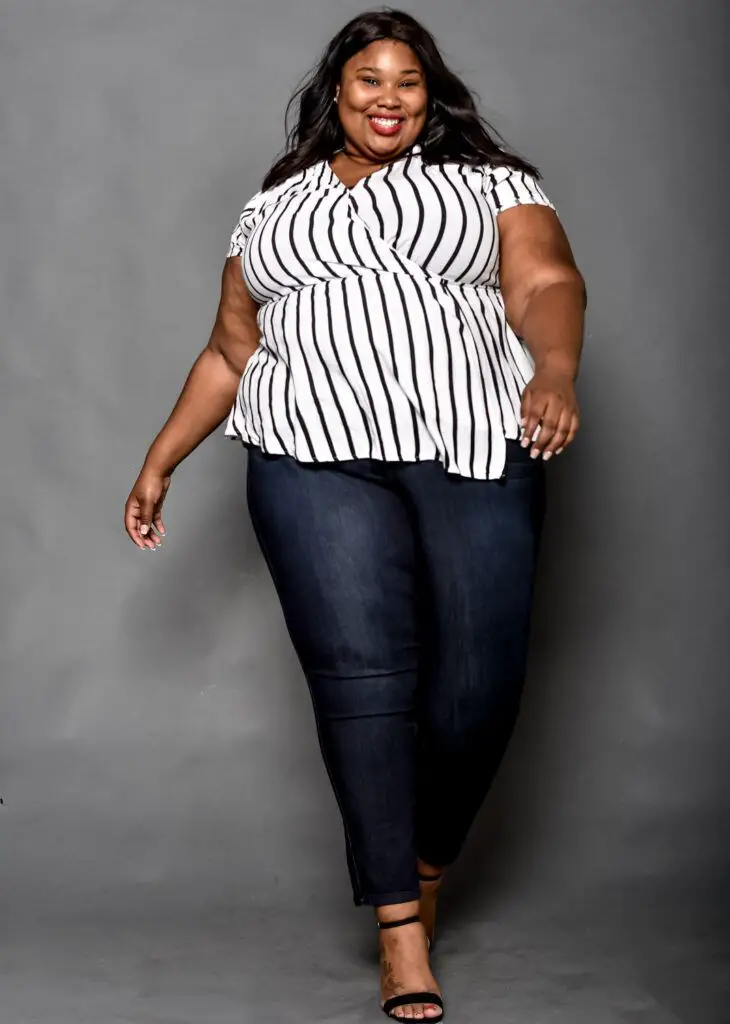 "I love these jeggings because they are really comfy and durable. Because I'm always on the go, I like to wear things that are comfortable and look good when I go out to meeting or to do a shoot. These jeans made me feel supported. I'll definitely wear these often."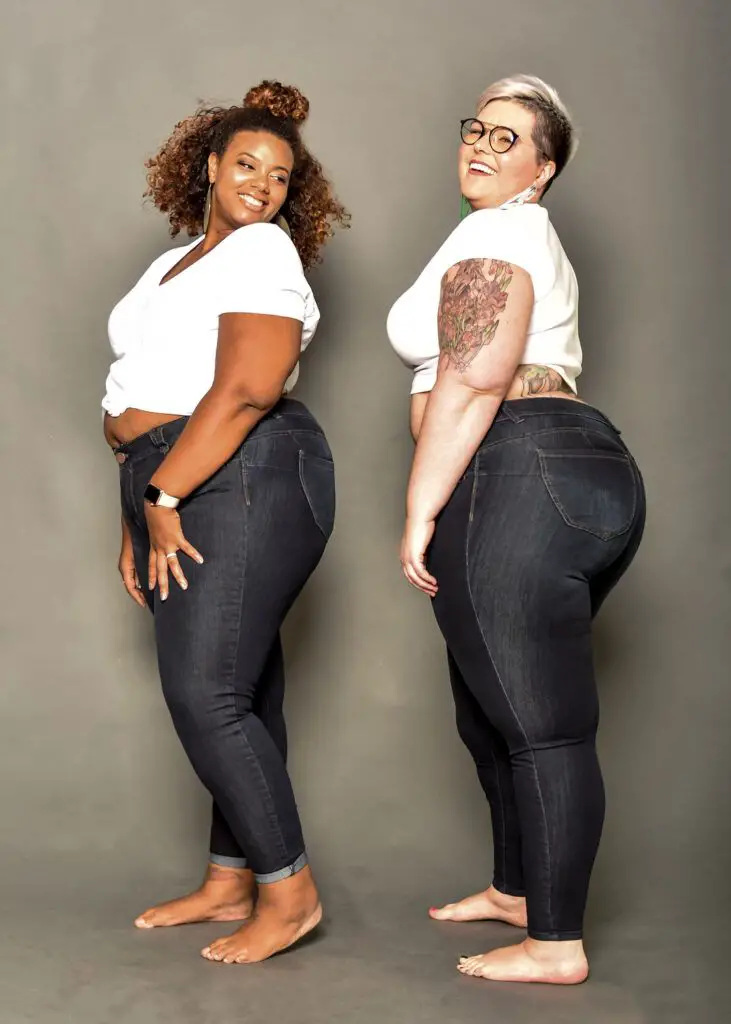 Joella, size 20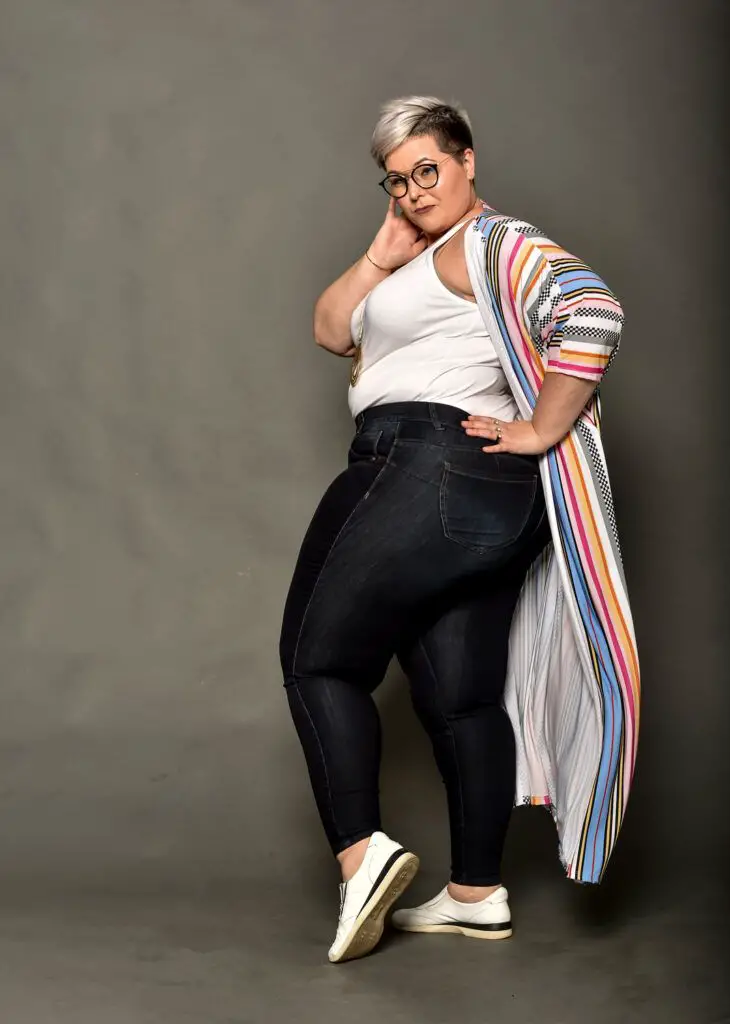 "It is so hard to find a good pair of jeans for a plus girl that is curvy like me, but these jeans hit the bull's eye. I have bought from Democracy before, so I was already familiar with their sizing. And they definitely didn't disappoint. These jeans are a great fit. And they lift in the front AND the back. They make my butt look really nice too."
Aaronica, size 18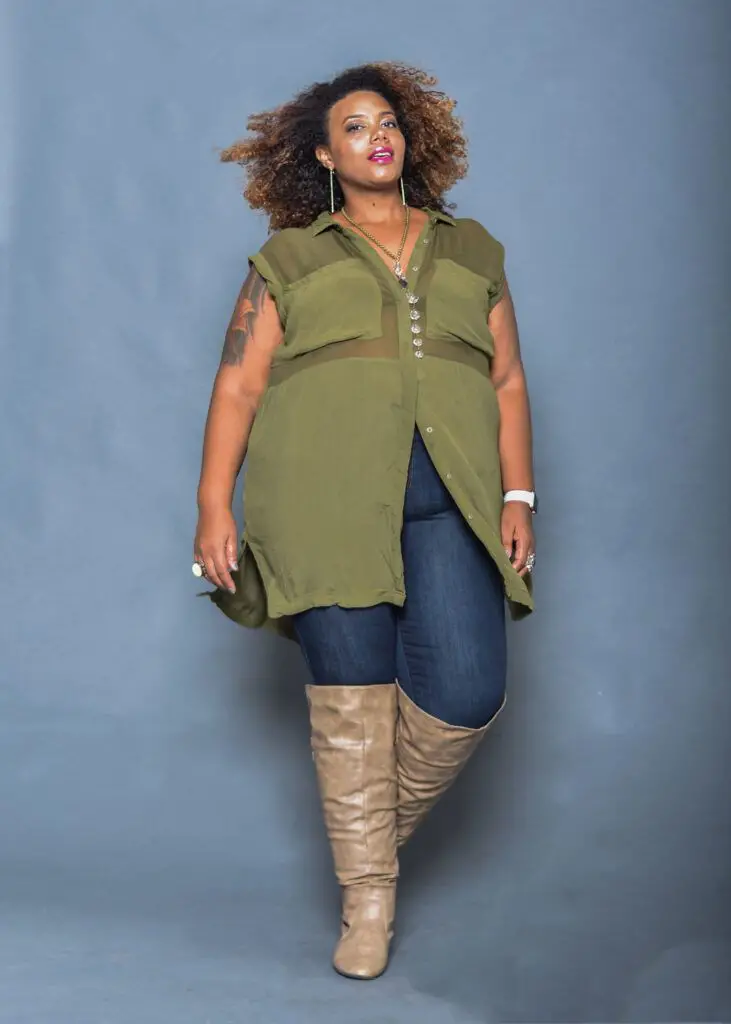 "I was a bit nervous with these jeans because I wasn't sure if it would accommodate me and my ever-changing lifestyle as a mom on the go. I need to literally be able to throw something on and get going. The Ab Solution jegging fit like a glove but was also so cute that I can actually put these on and look cute while I'm out and about. Definitely my new favorite jeans."
TeamTCF has spoken!
About these Democracy"Ab" Solution jeans
The "Ab"solution jean is designed for the ageless woman who wants to maximize her assets. The "Ab"solution jeans are engineered to embrace who you are, enhance what you've got, elevate your taste, and evolve your personal style.
So now, if you are looking for the perfect pair of jeans to test out, you now have a very viable option to play in… Ones that will effortlessly take you from casual and laid back to night on the town or even a date night!
Even better? These jeans are under $100! You can even test these Democracy denim jeans out on Amazon Prime Wardrobe! Girl, yes…
Now we want to hear from you…
Have y'all tried the Democracy "Ab" Solution Jeggings before?
Is it your new favorite? Are they so comfy that you could sleep in them? Let us know in the comments below!
Disclosure: This is a sponsored post and project with Democracy Clothing.
The thoughts, ideas, and feedback are the model's own.