It's that wonderful time of the year… sequins are everywhere. Sequins garments are the cheat code for brightening up your mood and wardrobe. Who doesn't want to sparkle, twinkle, and glow with style?
If you are a little timid of sequin, there are many ways you can include small aspects of it in your wardrobe. You can wear sequin accessories. Now, if you are anything like me and want to be the brightest in the room. A sequin jumpsuit, joggers, or dress are perfect options.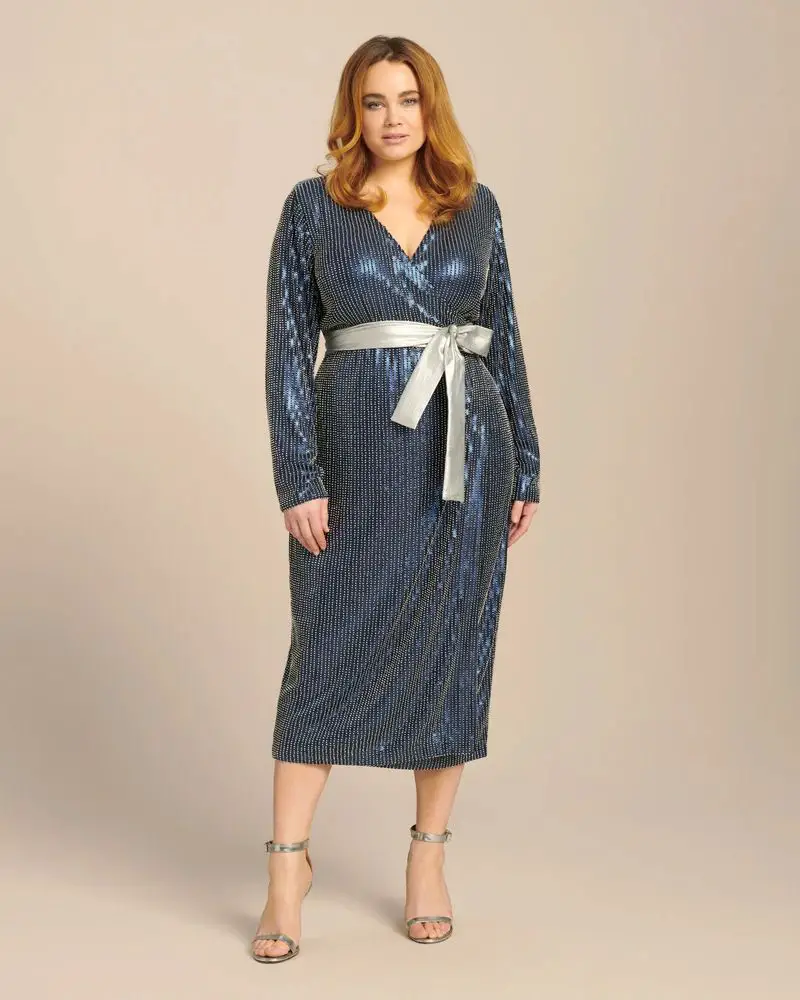 Sequins are no longer the granny-looking dresses that are worn to weddings. (You know exactly what I'm talking about) There are a plethora of stylish plus-size options. We are getting color, style, and silhouettes.
Let's shop for sequin party finds that are sexy, easy to wear, can be worn for regular workdays, and holiday parties.
20 Plus Size Sequins Party Finds to Brighten Your Mood!
Sequin joggers are a must for all stylish plus-size women. I have a pair that I love so much. They are super fun to dress up and down. The Eloquii wide-leg sequin pants have my fashion heart skipping a beat.
Because sequins are very bold, loud and you will definitely stand out in a room. A lot of women avoid them at all costs. Here are some tips that will assist you.
Tips for wearing sequins:
Let the sequin piece speak for itself. You don't have to put much thought into the remainder of your look.
How to make your sequin look daytime appropriate? Pair it with a basic tee and sneakers.
While dressing up sequin make sure everything fits the look. Wear heels and a blazer and associate with fabrics like silks, velvets, and satins.
If you want to tone down your look avoid multi-color sequin and bright colors.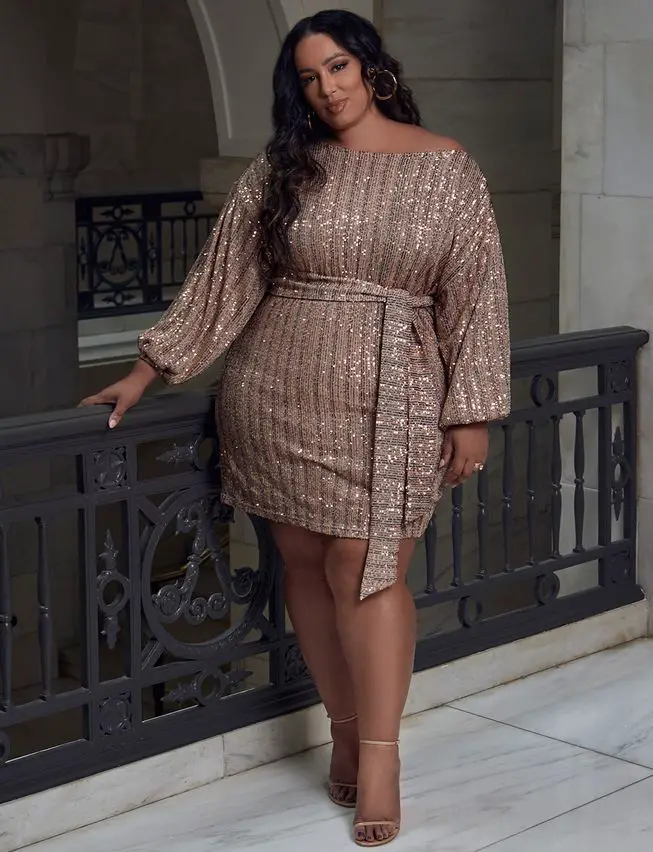 We are vaxed and ready to start going out for the holidays. You have no excuse for why you can't be stylish in sequins. You can have fun in a sequin jumpsuit or wide-leg pants. You can feel sexy in a bodycon sequin dress. Whatever you desire!
Let's chat: Are you a fan of sequins? If you aren't, why the hesitation? Did you see anything you must have?