Marie's Note: We are kicking off our series of plus size women who are not in the fashion industry, who are SLAYING it in life, business, and the community. Each month, we will shine the light on a woman whose works impact, inspire, and who influence life! Know a woman who should be spotlighted? Hit us up below!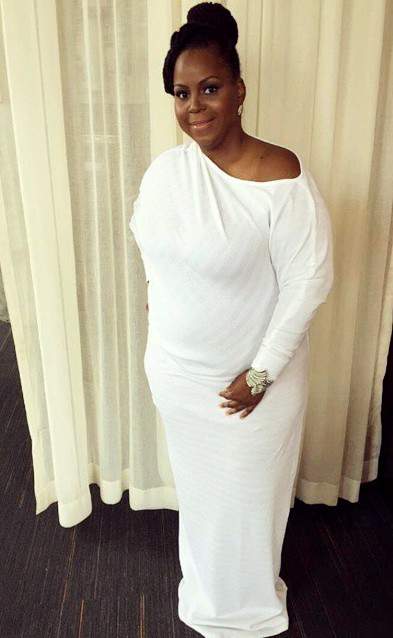 Tunisha Brown is a plus size boss. As the Editor-in-Chief of IMPACT magazine, an impact is exactly what she's aiming to make. The magazine's mission is to empower, encourage and educate their readers and Brown is at the helm making sure that messages from members of the community, celebrities and ordinary individuals living extraordinary lives reach her readers. That's a mission that hasn't changed since the magazine's inception in 2007.
In addition to the print and digital magazine, Brown runs an event called "Cocktails and Conversations" and on Sunday September 6, she's making a move to bring turn this monthly event into a weekly radio show on Deb Antney's BE100 RADIO.
Brown first started IMPACT magazine after the success of a church newsletter that she had started because she realized her message needed to extended beyond church-goers. So Brown researched the magazine industry and called upon the knowledge she learned from working at a print shop in college and started IMPACT.
Though the magazine has featured everyone from celebrities to community members making a difference, Brown says she has too many favorite interviews to pick just one.
"We always tell a story from a different angle," she says. "I love Angie Stone's story because she talked about overcoming obstacles in the music industry. My first celebrity interview was with Kelly Price. We stayed on the phone for two hours."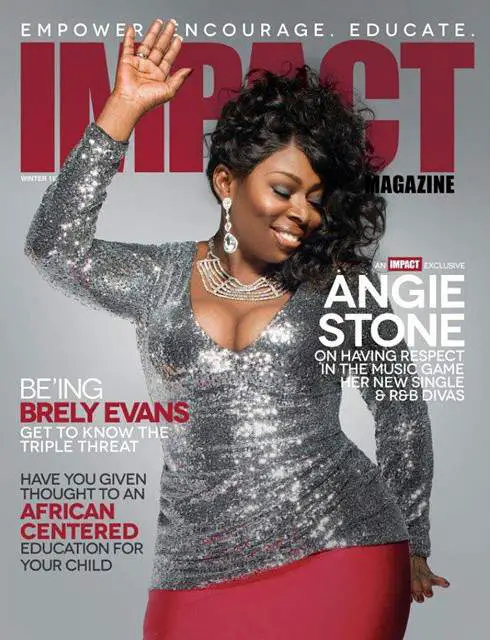 The magazine's most recent cover story was on Empire's Malik Yoba and the story Yoba told definitely falls into the realm of the magazine's mission.
"He talked about being shot and how when he came out of an interview and he was telling his friend about the incident because they were on the same street [where it happened], they had a movie poster of his new show coming out," says Brown. "That moment was crazy for him. Right where he was shot, now there's his TV poster."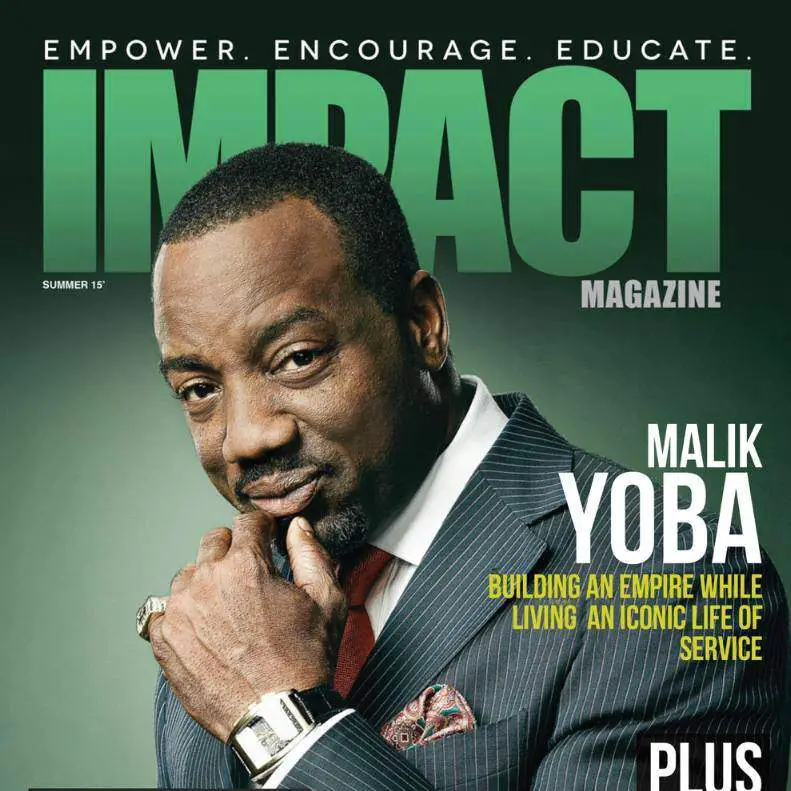 These stories aren't just what people want to hear; it's what they need to hear. Another story featured in the magazine is that of Stacy D. Heading who started S.E.E.D, a male mentoring program in Brown's hometown of Trenton, New Jersey.
The mission of the magazine isn't just lived out through the words in the magazine, but also in Brown's actions. She is a strong advocate of women supporting other women. She says in her times of adversity, there was always another woman there to pick her back up.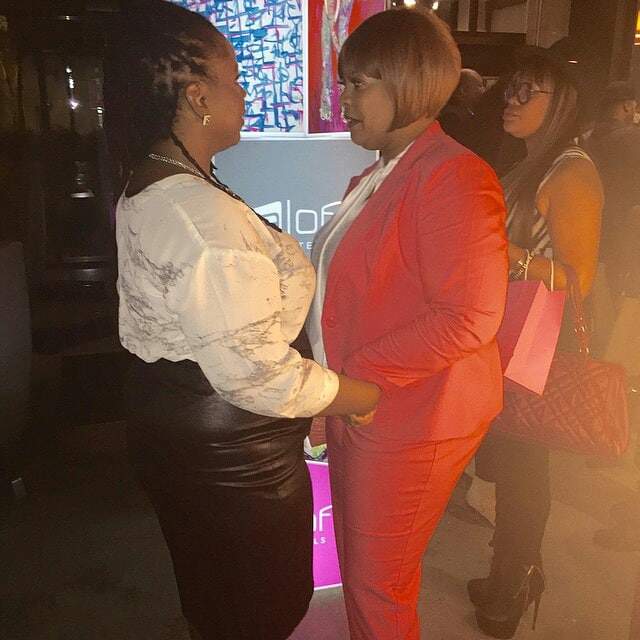 "I don't care what another woman does to me," says Brown. "At the end of the day, it is how I treat them in return and my reaction to it. And the best thing for me, I've found is to be supportive and positive because from that I've gotten so many blessings."
Brown's attitude towards others reflects how she feels about herself which she touched on when I asked her about being a plus size woman in business.
"You have to confident in who you are, no matter what size you are," she says. "My mother used to tell me when I was younger, 'you have to be satisfied with you when you look in that mirror.' You can't walk out the door and need people to give you that confidence. I have to be able to walk outside and be firm in it."
And while an attitude like this is rare, it's paid off for Brown. Her new radio show came about through one of these women supporting women type of connections. Brown first met Antney when she came to one of her "Cocktails and Conversations" events by way of Brown's long time publicist, Nikki Walker. Though they weren't able to make their schedules work to reconnect after the event, Brown and Antney did reconnect at our very own TCF Style Expo where they talked for two hours. And just like that Antney gave Brown an opportunity. She didn't have to submit a proposal and she didn't have to have 50,000 followers. This example shows the power of Brown's women supporting women mantra.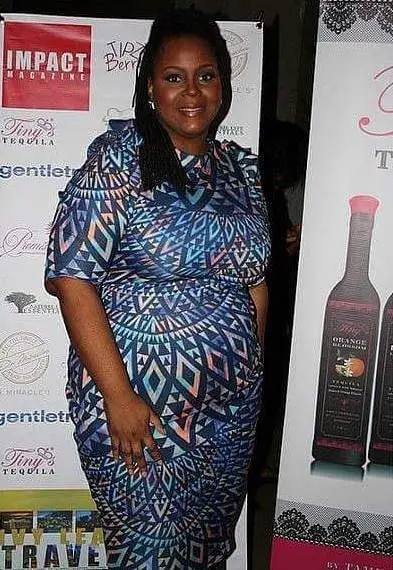 The first episode of the show will feature guest Malinda Williams who has appeared in "Daddy's Little Girls," "The Cosby Show" and most recently TV One's "Girlfriend's Getaway" which she will discuss. In line with the women supporting women message is the show's other guest, Christina Johnson from "Atlanta Exes" who will be discussing her upcoming empowerment retreat in Atlanta.
While the radio show launch is a big deal in itself, Brown is already looking to the future. She plans on turning "Cocktails and Conversations" into a television show and get Impact Magazine on newsstands as early as January 2016. Currently the magazine can be found through its Instagram, @ImpactMagazine. And just because "Cocktails and Conversations," has hit the airwaves, the monthly in-person events will still continue with the next event on September 27.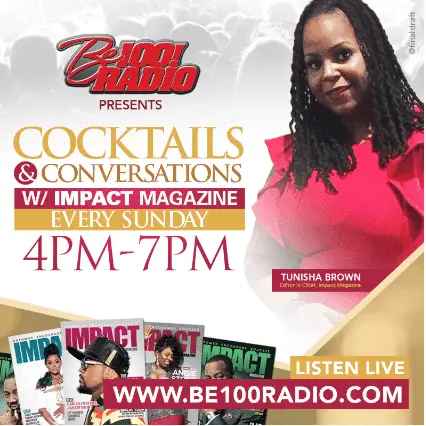 With everything on her plate, Brown is redefining what it means to be a women in business. When I asked her what it meant to her to be a boss, her answer summed it up perfectly:
"To me a boss is being able to handle your business, being able to affect change, being able to make an impact, and living your dreams as you see fit."
And that's exactly what Brown is doing.