Last weekend, TNT and Bossip hosted sneak previews of the second season of the hit dramedy CLAWS in Atlanta, GA. Cast members in attendance were Niecy Nash, Carrie Preston, Jack Kesy and Jimmy Jean-Louis.
CLAWS Premiere in Atlanta, GA
Special guests included film/tv producer Nicci Gilbert, Kiana Dancie ("Sister Circle Live"), producer Bangladesh, musician Ben Tankard and daughter Brooklyn Tankard (Thicker Than Water), Isaiah John (Snowfall), Racquel John (Tyler Perry's Acrimony), actress Ashley Love Mills (Too Close to Home), actress Dawn Halfkenny (Saints & Sinners), singer Tiffany Evans and actor Brad James (For Better or Worse).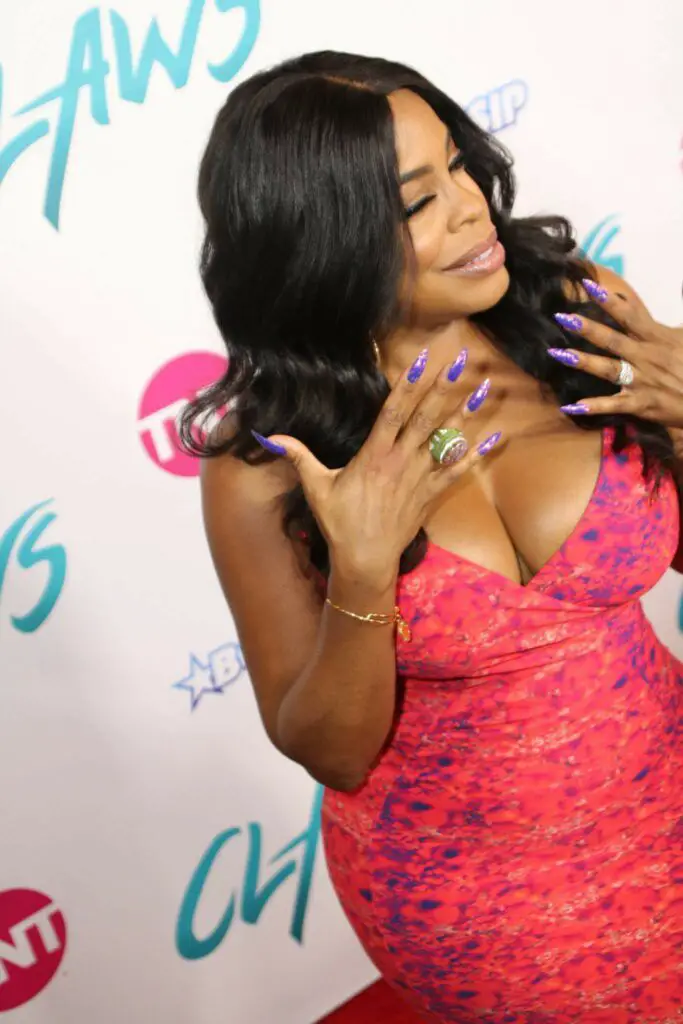 TCF correspondent, Vee Prince, captured a few fun moments with cast members, Niecy Nash and Jimmy Jean-Louis.
When asked how she felt about the plus fashion featured in the show, Niecy responded,
"We're real women and we dress the way that real women would dress in the beauty industry. We don't shy away from our bodies, we don't try to cover up our bodies. We eat on camera… [laughs]."
Full interview below. 

Season 2 of CLAWS premieres Sunday, June 10 at 9/8c on TNT. For more information, visit http://www.tntdrama.com/shows/claws.
ABOUT '

CLAWS

'
CLAWS follows the rise of five treacherous manicurists working at the Nail Artisans of Manatee County salon, where there is a lot more going on than silk wraps and pedicures. At the center of this diverse group is salon owner Desna (Niecy Nash), who works alongside her salon staff to launder money from Suncoast Rejuvenation, a barely legal pain clinic operated by the Dixie Mafia.  While it has always been Desna's mission to break free of the redneck syndicate and become her own boss, last season saw Desna trade one crime boss for another as the Russian mob took control of both the pain clinic and the salon. With new management comes new problems for the women to navigate.
About TNT
TNT is basic cable's #1 network in primetime with young adults and is home to one of cable's most popular slates of original series, including Animal Kingdom, Claws, Good Behavior, the upcoming One Day She'll Darken, Snowpiercer, Tell Me Your Secrets and more. TNT's premium non-fiction series include the upcoming Michael Moore Live from the Apocalypse. TNT also presents popular shows such as Arrow, Supernatural, Bones and Castle; primetime specials, such as the Screen Actors Guild Awards® and the iHeartRadio Music Awards; and championship sports coverage, including the NBA and the NCAA Division I Men's Basketball Championship.


Connect with TNT Online:
Visit the TNT WEBSITE 
Like TNT on FACEBOOK
Follow TNT on TWITTER  
Follow TNT on INSTAGRAM