As I was trolling the internet late one night, I came across Niecy Nash at the For Colored Girls premier looking lovely in black. Her outfit was not too fancy or too laid back. It was just right. Wearing black to any function, especially those that require dressy attire, can really make a person look very put together and sleek.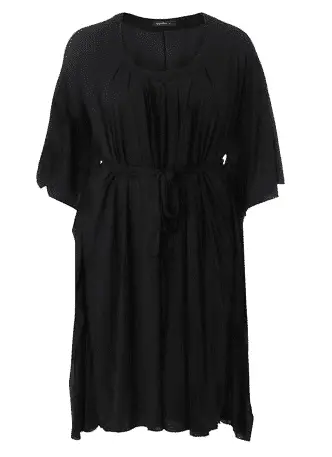 The other thing about wearing black is the fact that you don't have to spend a lot of money on the color to look good. I found a similar dress, minus the low cut neckline, for £37.00 at Evans. I also found a similar looking belt on the Evans site just £5.00. Target has a nice black clutch for just $16.99. These $39.00 pumps from Torrid go up to a size 12, and they have sequins on the the toe. The sequins dress the otherwise plain black shoe up. All black everything never looked so good.
What do you think? Hit or Miss for Niecy Nash?