Every plus-size woman has their shopping horror story. From being told stores don't carry their size to settling for clothes on online stores that they don't love, the plus-size shopping experience has never been a positive one, and a 20-year-old plus-size college student is fixing it.
Charlotte Oxnam, the founder of Cue the Curves, has been plus-size her whole life and hated that there were only two stores she shopped at: Target and Forever21. But finding new brands that she could trust was hard, and none of her friends were going through the same experience, so they couldn't help.
So finally, after looking at blog post after blog post, stalking Instagrammers' tagged brands, and even writing her own post on TCF asking plus-size brands to do better, she decided that there had to be a better way to shop as an on-trend plus-size teen.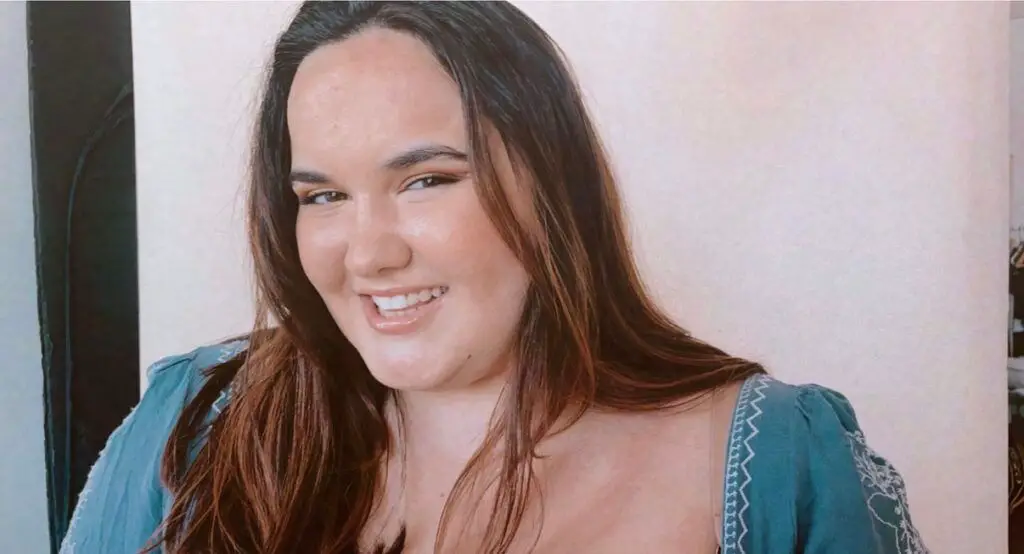 Meet Cue The Curves
Cue the Curves is an online community bringing together plus-size women, content creators, and brands for a more centralized and positive shopping experience.
The mobile application allows women to find clothing brands and content creators through that woman's personal style to create an easy and fun experience. 
The best part of the app is not the list of 50 brands (and growing) but rather is how users can discover these brands. Cue the Curves uses your unique style preferences to curate clothing inspiration beyond the current well-known stores instead of letting your size dictate style.
Gone are the days of "I would love to wear that style but I just can't find clothes in my size."
Charlotte describes Cue the Curves as the online recreation of a dinner conversation with friends about style. Hear others' recommendations of content creators for inspiration and brands they love for specific styles, knowing that every brand and creator suggested you will actually have the ability to relate with.
Gone are the days of falling in love with a top only to realize that it stops at a size Large.
The Cue the Curves app will be hitting app stores in early 2022, but you can get on the waitlist for the early release by clicking here.
They are also looking for plus-size fashion content creators interested in sharing their style to become early members of the app's offerings. If that sounds like you, reach out at [email protected].