I do love a great collaboration; I mean who doesn't? Today, news broke that plus size swimwear retailer, and no stranger to the blog, Always for Me, will launch an exclusive line of plus size swimsuits and complementary active wear, designed by Timothy Snell this upcoming spring 2017 on AlwaysforMe.com! How exciting is this?!
And with Timothy Snell? How cool is this? If you do not know, Timothy Snell has dressed some of our favorite curvy fashionistas, with Queen Latifah at the top of the list! In addition, Timothy Snell starred in and co-produced Centric's "Curvy Style with Timothy Snell," you know, the show that I recapped each week, where he makes over everyday women and celebrities!?!
Well, designing his own line is such a great natural progression of his brand!
"I am excited to present my new line of swimwear, cover-ups and related products for the plus sized woman… I am designing a collection that is athletic, modern, bold, unique, and most of all sexy! Modern swimwear is not just for swimming. There is a significant need for fashionable swimwear that can be worn both in and out of the water. Always For Me is the perfect partner to help me create my line. Not only are they known for their quality products, but they are also known for having a great rapport and knowledge of their plus sized customer."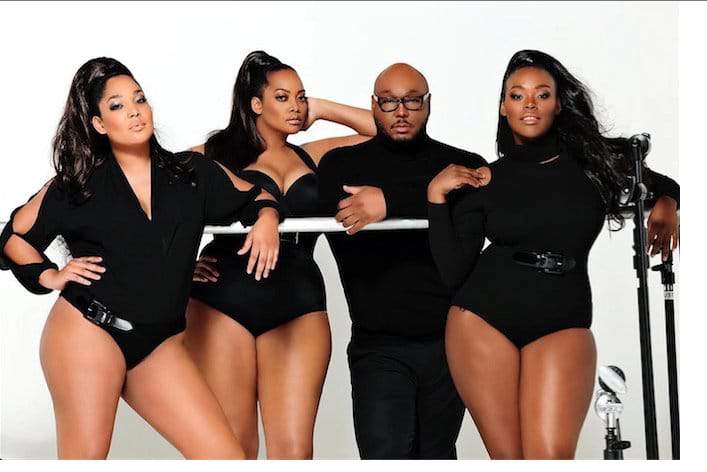 While this picture is from his show and not the collection, I am wondering what he will give us!
I am soooo curious to see what he is going to give us, especially as he made note to the options OUTSIDE of the water! I am thinking pool party attire! Right? I can imagine bold caftans, playful two pieces, and bold prints! This is all in my head, but I am so curious and excited to see how this could translate into another fun option for us, especially as Always for Me looks to bring in a new contemporary line for us!
One request: Can I get a shorts bikini or shorts monokini option? Just asking…
To learn more about the brand creating the collection with Timothy Snell, visit Alwaysforme.com!
Are you excited? I know that I am… pretty much the newness that comes to plus always keeps me hopeful and excited!
I cannot wait!