Disclosure: This is a sponsored article in partnership with Bombas. Our thoughts and excitement are our own.
These last few years have us rethinking our whole wardrobe. We've swapped out almost everything for all things comfort, especially as we reimagine the space at home. And one of those items of comfort at the top of our list? Socks…. Bombas Socks to be exact!
Known for their amazing selection of comfy, cozy socks, curve-friendly t-shirts, undies, and slippers, Bombas has done it again with their fresh spring collection, and we have to tell you all about it!
You may know Bombas for their inspired "One purchased = One Donated" philosophy even at over 50 million items donated, they are NOT stopping this action any time soon! They are giving us life this April, with so many colorful new styles!
We've got options, y'all. From "no show socks", cool ankle socks, and active wear options (up to a size 2X), Bombas is giving us comfort and style that will motivate us during the transitional months of spring.
To help us SHOW you why we are digging these socks, why YOU need to check them out, AND how comfy and cozy they are, we have tapped plus size influencer, Tee from @TeeRuntheWorld to share her thoughts with us!
Tee Shows Off Her Work From home Style
Working from home, she "prioritizes comfort and naturally gravitates to her Bombas collection." With that, Tee starts her spring days with a pair of Bombas socks and a Merino Wool T-shirt.
She loves how the t-shirts move with your body and are smooth on the skin. Being a "socks & leggings around the house" kind of girl, Tee shows us how she gets the job done in style and comfort with Bombas.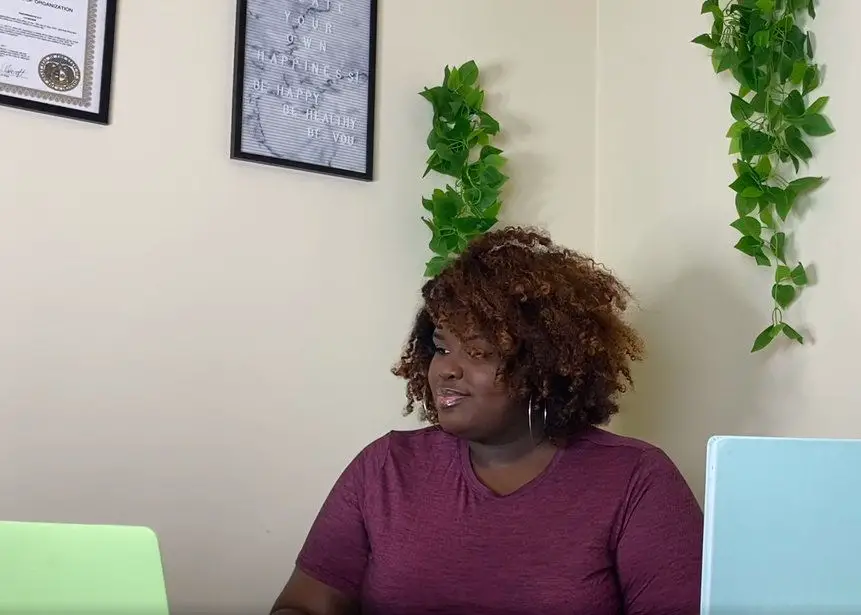 Want to play in her finds, too?
We also are fans of the "No Show Socks!" If you want the comfort of a sock, without the "show and tell," then you have to make sure you check these out, too! It is all about being comfortable in or out of our shoes, right?
Right!
But, um… how cute is Tee?! And we can relate… Working from home is all about comfort and ease, right? But you know what is even better?
When you know that your purchase is directly impacting the community.
What's all the talk about socks?
"One Purchased = One Donated" is the Bombas way. Their involvement in giving back and their focus on community efforts has helped Bombas donate more than 50 million essential clothing items.
The more clothing items we sell, the more we donate. As we grow, our giving and community efforts will continue to grow right alongside us.

Bombas
50 MILLION.
This initiative and brand philosophy is what drives them to help "support the homeless community, and to bring awareness to an under-publicized problem in the United States."
Talk about knowing that your purchase is making a difference!
So, what do you think? Want to give them a try?
Will a coupon code also help? Not to mention, this is our favorite thing to share with you, DEALS!
Shop Bombas today and save using Code: BOMBAS20 at Bombas.com
Annnnd they are treating us to amazing savings and deals this spring! Save up to 15% off with pack savings PLUS free shipping on orders over $50.
Treat yourself to comfort and color this spring, knowing your purchase is also supporting a much needed issue.
Have a pair of Bombas? Show them off! Got a new pair of Bombas Socks or Apparel?
Let us see! Show us your TCF Style with Bombas!