Have you been looking for all of the chic, sleek, and dramatic plus size holiday dresses? The perfect outfits and looks for the work, social, and family gatherings? How about a few Azazie Plus Size Holiday Dresses that are extremely affordable?
Well, we have just the treat for you…
Earlier this year, we introduced you to the bridal company, Azazie who fashions affordable plus size bridal dresses in sizes up to 30.
Well, right in time for the holiday party season, Azazie releases a cocktail dress collection, that includes plus sizes!
On the heels of plus size bridal dresses under $600, Azazie is back with a few more options for you to play in. Even better? The collection debuts at amazing prices!
Seriously!
None of their plus size holiday dresses are OVER $100!
So in true TCF fashion, we have rounded up some of the cutest plus size holiday dresses at Azazie!
15 Azazie Plus Size Holiday Dresses Under $80 You'll Love!
If you are looking for an afforable plus size holiday dress, then you need to check out these Azazie Plus Size Holiday Dresses, all under $100!

As The Curvy Fashionista editors, we write about stuff we love and we think you'll like too. We often have affiliate partnerships, so we may get a share of the revenue from your purchase.

For this debut dress collection, you have quite a few options to play in. If you want a sequins, velvet, or lace dress, you've got it!
Can you believe that NONE of these dresses are over $100!?! Impressive, right?
Did we pick a few fancy and fun Azazie plus size holiday dresses that you will have to have in your closet?
We hope so… we definitely have a few new favorite pieces that we want!
Different from the plus size bridal options they offer, this collection is available up through a size 3X. BUT, do make sure you check the size chart, as it seems to be a bit generous…
About Azazie
If you do not know, Azazie is a California-based online shop for affordable bridal gowns, bridesmaid dresses and NOW holiday & cocktail dresses!
In addition to bridal and fancy dresses, you can also shop for bridal accessories, too!
Because they marry "high-quality products with superior customer service" you have another option to add to your list for dresses!
Pin this to bookmark and to share!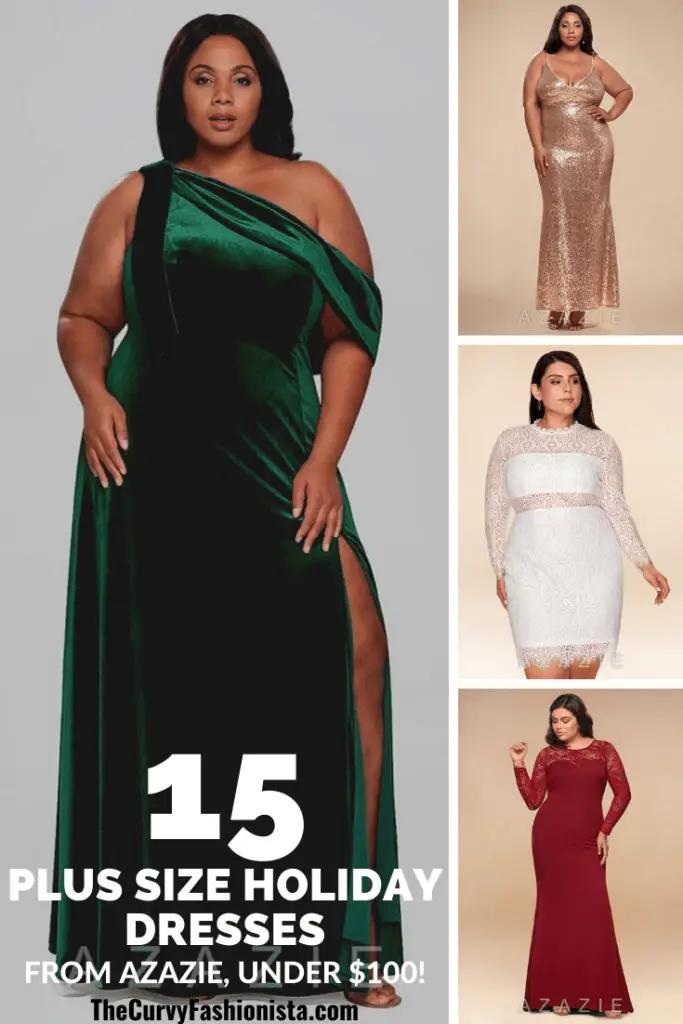 Shop For Your Plus Size Holiday Dresses at Azazie.com!
Need a plus size bridal gown?
Well, make sure you check out the plus size wedding dresses at Azazie!
Get this!
Here is what makes the Bridal experience with Azazie slightly unique…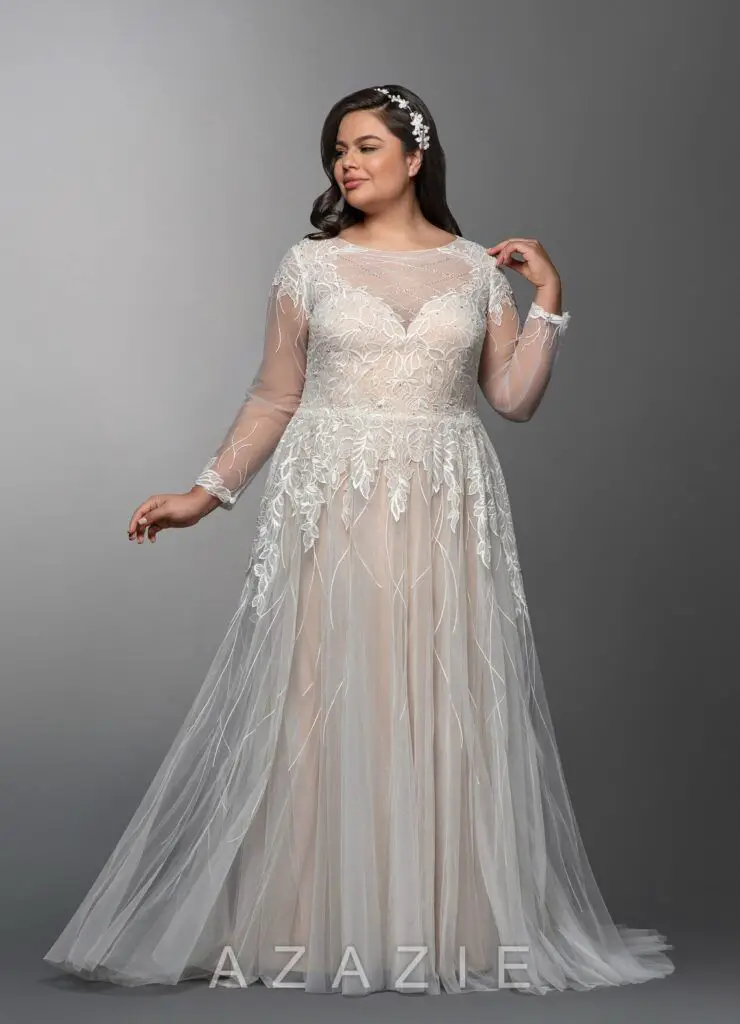 Each bridal gown you see online, is cut and sewn to order! Yes, custom, boo…
This includes those who need a custom size, or length, to help with alterations! Up through a size 6X! How about that for inclusive!
Did you know that you can order bridal gown samples to try on at home! At an extremely small fee, you can choose up to three dresses to try on!
This includes bridal, bridesmaids, and Mother of the Bride options! Any of these you can have shipped to your home!
Yes, this does include Canadian plus size brides! Try on Party, anyone?
Shop For Your Plus Size Dresses at Azazie.com!
Did you find your ideal plus size holiday dress? Which dresses spoke to you the most?
Better yet, do you already have a full party calendar for the holidays? We want to hear all about it!
Leave a comment and let us know where you are going!