Because she is too legit to quit, Ashley Nell Tipton has been on a roll! As the winner of Season 14 of Project Runway, Ashley Nell Tipton has been a force to reckon with in the fashion industry. She is breaking barriers with every step she makes, and this year she will continue to do so! Her Boutique+ collection for JCPenney continues to slay the game, bringing cutting edge plus size fashion to 500 stores across the United States. With the attention given to plus size designers from the mainstream fashion industry, K&M Accessories, a market leader in the fashion jewelry and accessories industry, took notice and has tapped Ashley Nell Tipton for her own accessories line!
I mean. Get. It Ashley! From a partnership with Boutique + with JCPenney, to a Nail Collab with Fingerpaints, then to a pattern collection with Simplicity Designs, Ashley Nell Tipton is on a roll, with her upcoming accessory collection and we don't know about you all, but we are HERE. FOR. IT!!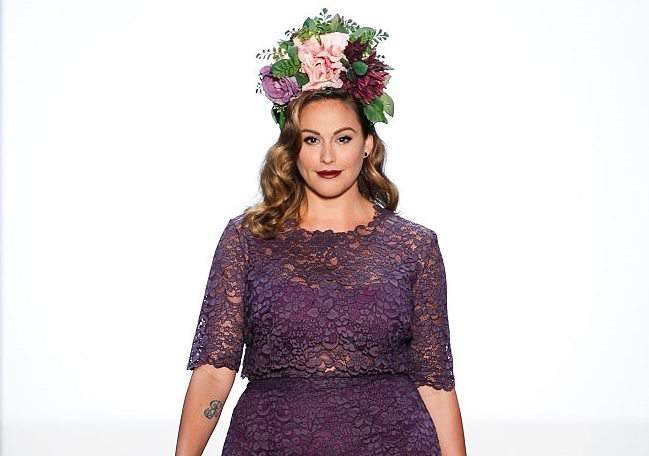 The line's dual mission is to provide fabulous accessories for all while promoting body positivity, a modern and inclusive approach to the accessories industry and open up the market to new possibilities.
So here is the deal about the Ashley Nell Tipton Jewelry Line!
K&M Accessories will develop plus size fashion jewelry and non-jewelry accessories with Ashley's signature style, sprinkled like Salt Bae, all up and through it. They tell us that we can expect a load of gorgeous goodies from "necklaces to earmuffs and everything in between!" Some quality jewelry made for us?!? Shut up and take my money! And as a demographic, plus size women as a demographic are grossly underrepresented in their choice of accessories. With their partnership with Ashley Nell Tipton, K&M Accessories aim to dramatically change all of that!
Shout out to K&M Accessories and of course, Ms. Ashley Nell Tipton, for recognizing that innovation is ALWAYS trending! While there is no date for this launch, you better believe that we will have all of the latest news on this collaboration!
I cannot wait to see what jewels she fashions, because you know a girl looooves her rings and earrings! I am soooo curious about this!
Are YOU excited about this collaboration? What would you most like to see from this accessories line?
Sound off in the comments below… We want to hear ALL about it!