Welcome back to the Addition Elle Sponsored Style Series, in which I will bring to you different looks, inspirations, and news from Addition Elle! I hope you enjoy and check out the brand!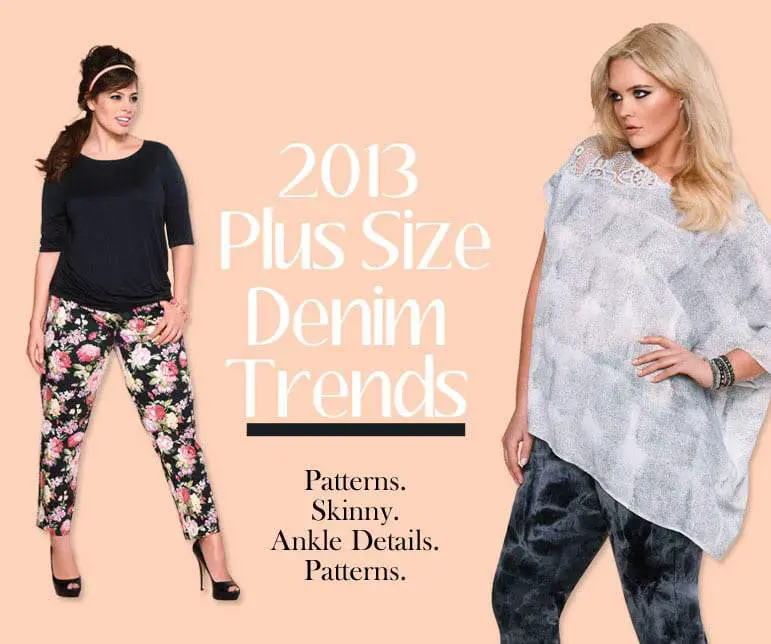 Denim.  As scary as it can be, when you find the PERFECT fit, it is like the universe is smiling down upon you. Honestly, if I haven't learned anything else with plus size denim, it's to buy an additional pair when I find something I adore.  Which means, I wear them and if they hold up after two wears (fit, comfort) then it's off to get another pair (or three).
With each denim designer and retailer cutting different styles, shapes, and fits for plus size jeans, it can get a bit overwhelming.
Designer jeans in plus size, within current trend, that fit (whew!) are difficult to come by these days.  One of the things I love most about the Addition Elle Denim Bar is the variety of trendy jeans available.   Instead of having to search every site and store, they've pulled it together for us and are giving loads of amazing options for trendy jeans. I had spoken with a friend of mine about the brand and she was excited to find out they had so many options with the colors, prints, washes and lengths.
So what styles can you look to see this Spring? Let us have a look see at a few Plus Size Denim Trends…
The good thing about denim is it's something that will never go out of style.  We are always in need of a few good pairs of jeans.  It's wise to shop even now for the colder months.  Checking out the jeans included in the Addition Elle store, there are great and fab floral jeans, tie dye jeans, the vintage polka dotted jeans (I live for these!) and I even saw a pair of boyfriend jeans with a contrasting cuff! So many options to choose from!  With a boho chic style or even a more polished glam, Addition Elle offers something for everyone.
See anything you like? Which items could you see yourself in? I need a pair of the floral jeans and the mxm side zipper!